Holidays from our holidays
Sep 25 2018 - Oct 11 2018
Vietnam
7029 km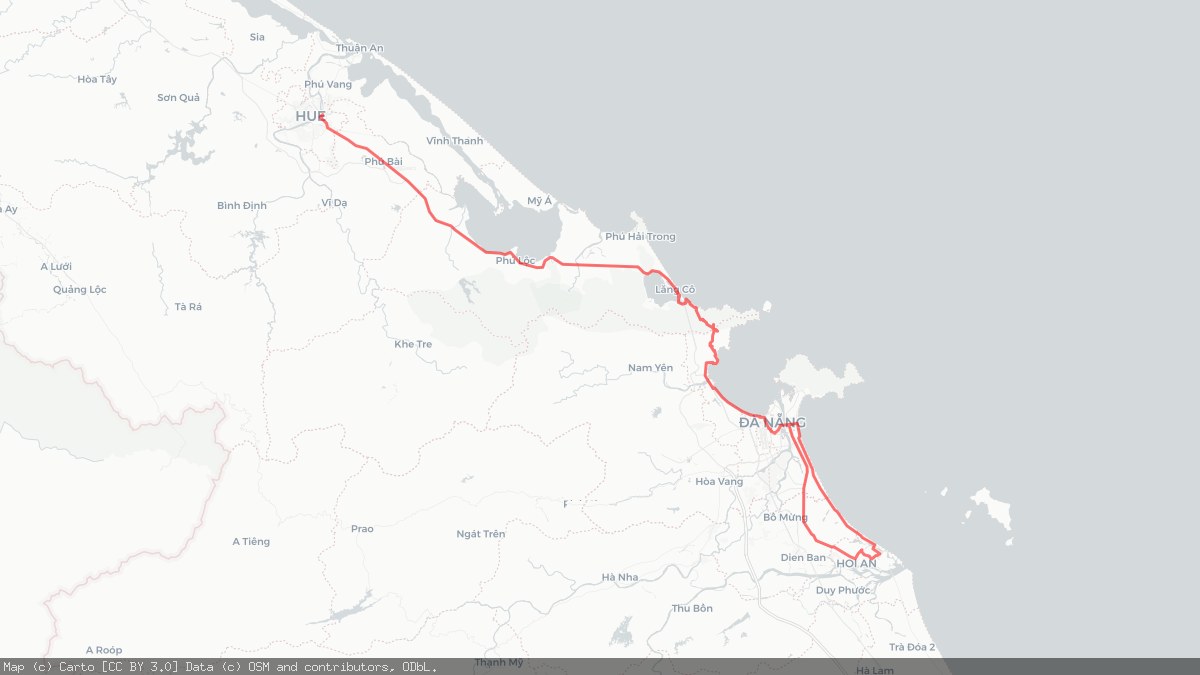 After Huế, we made our way to Da Nang, to welcome Elena at the airport.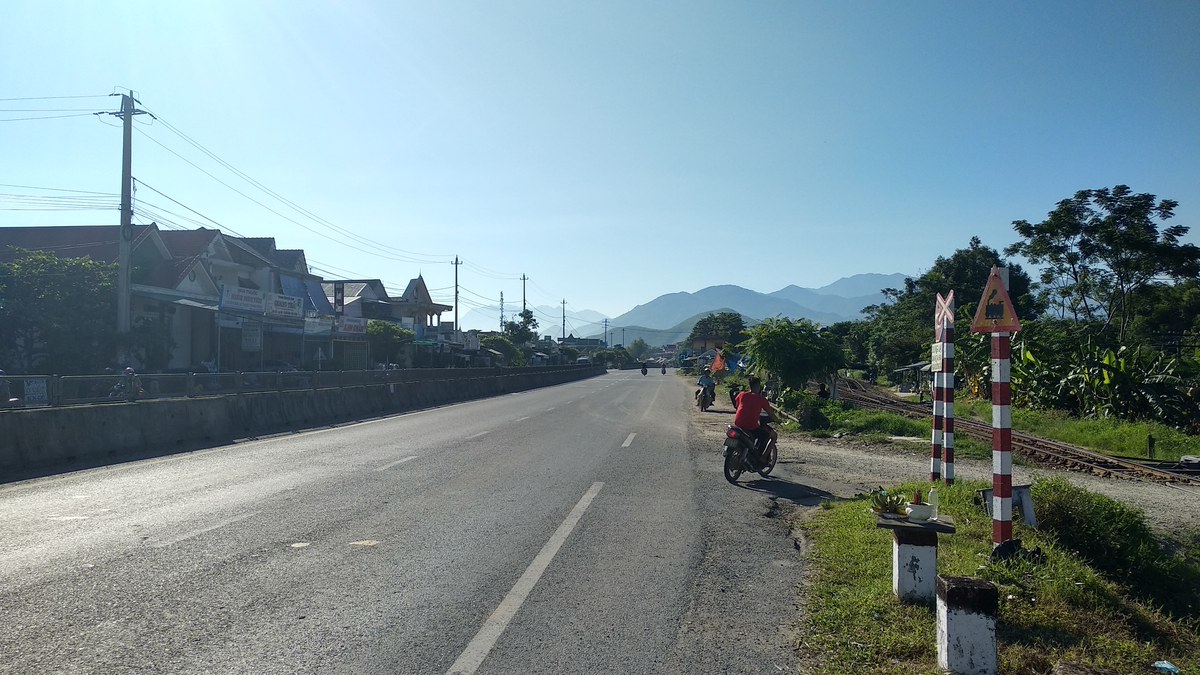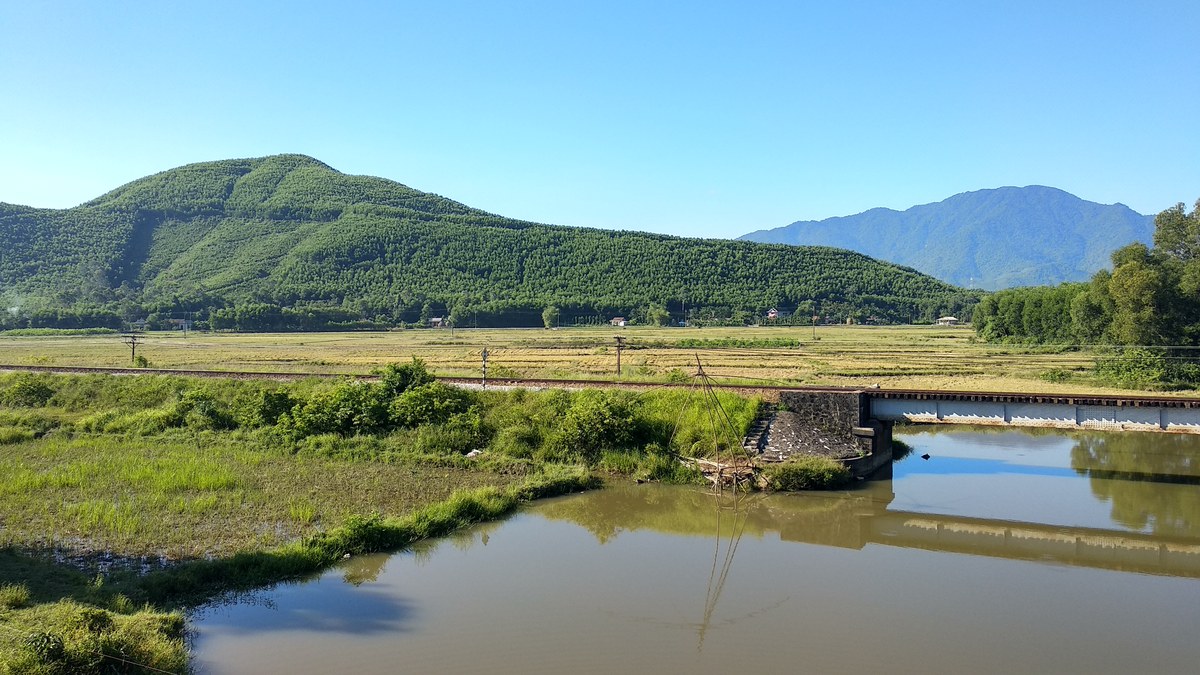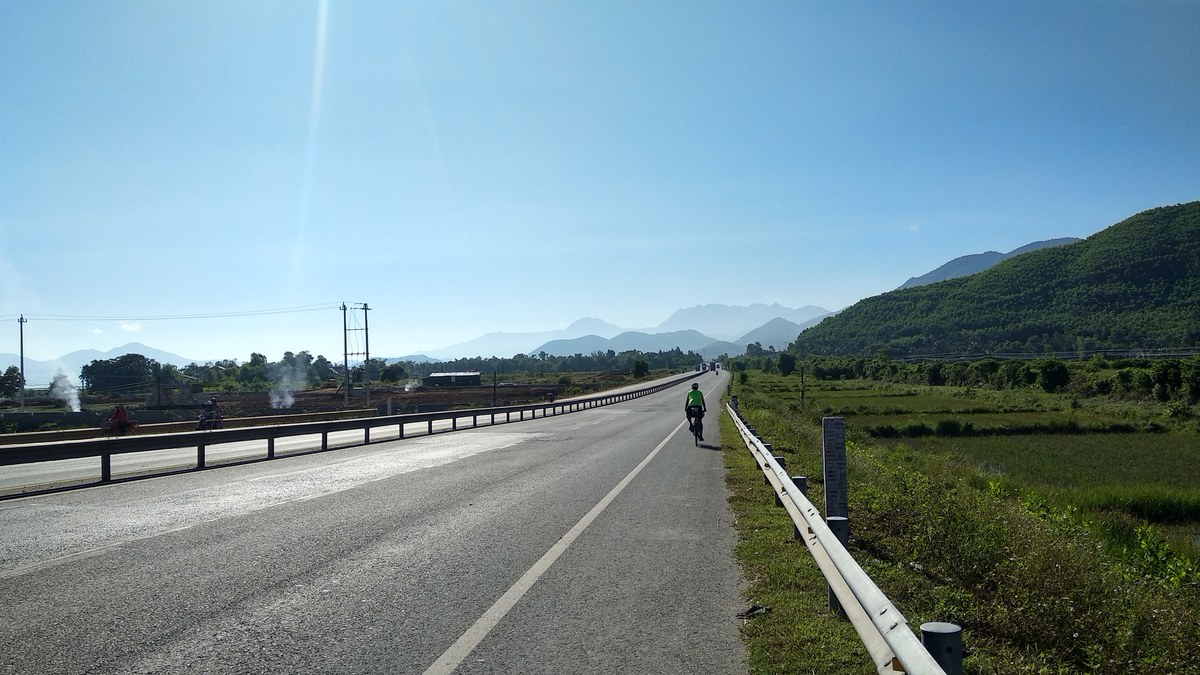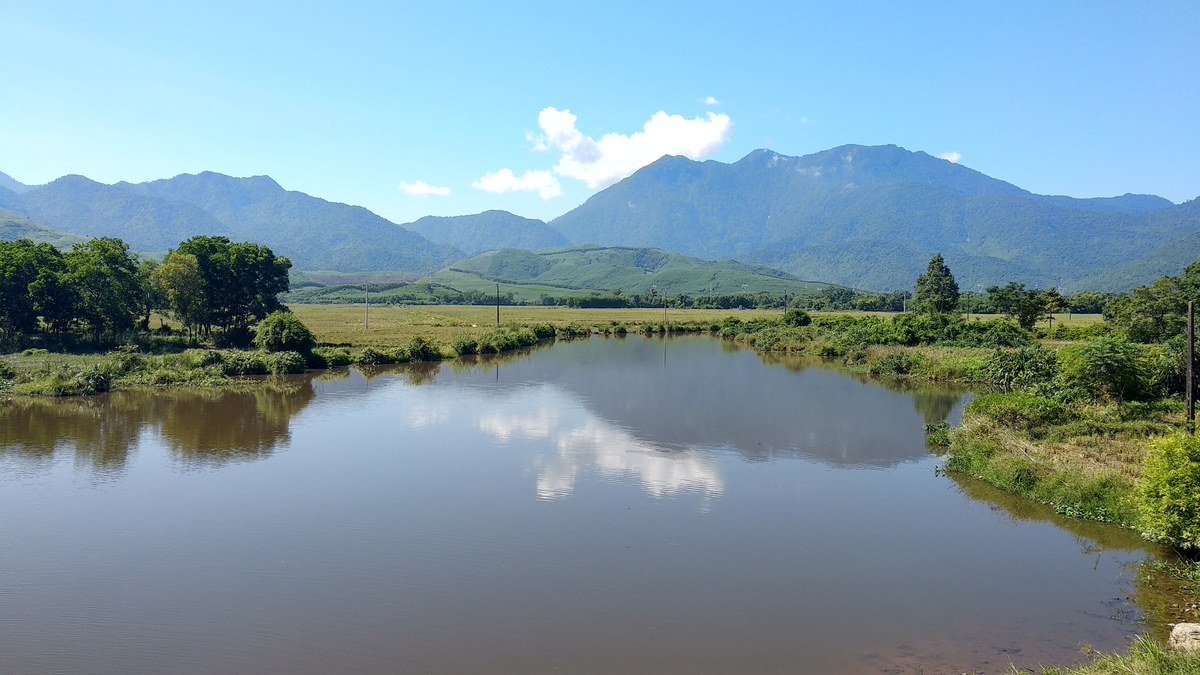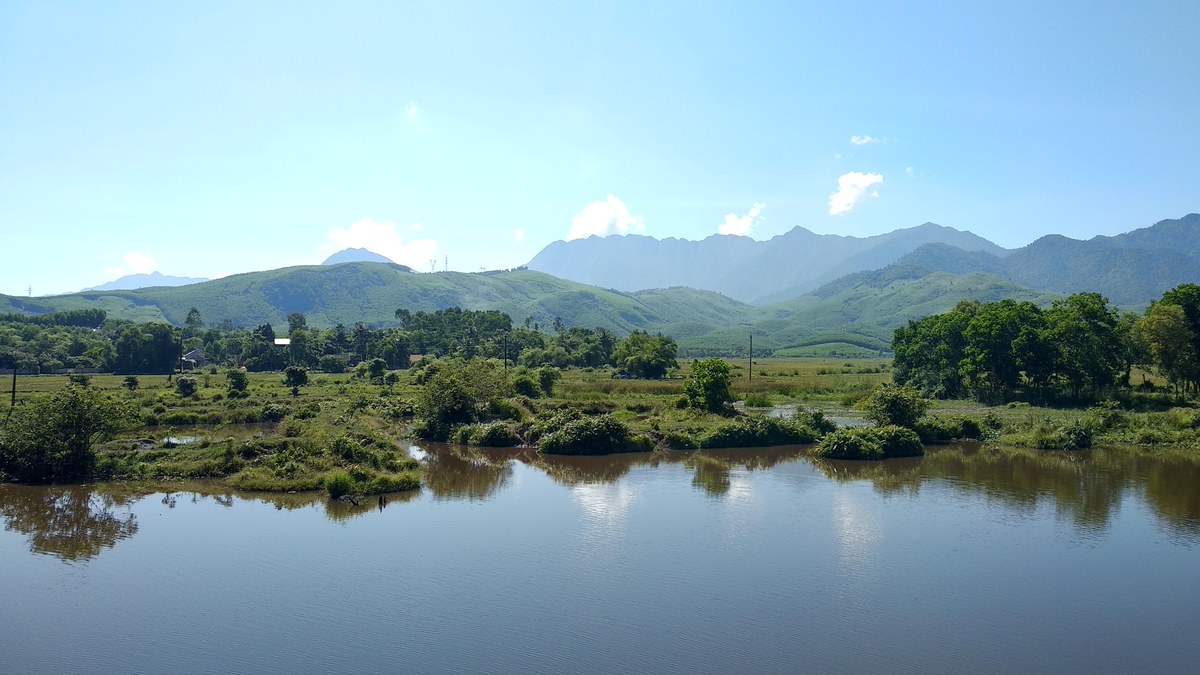 We stayed one night in the small village Lăng Cô with its beautiful lagoon: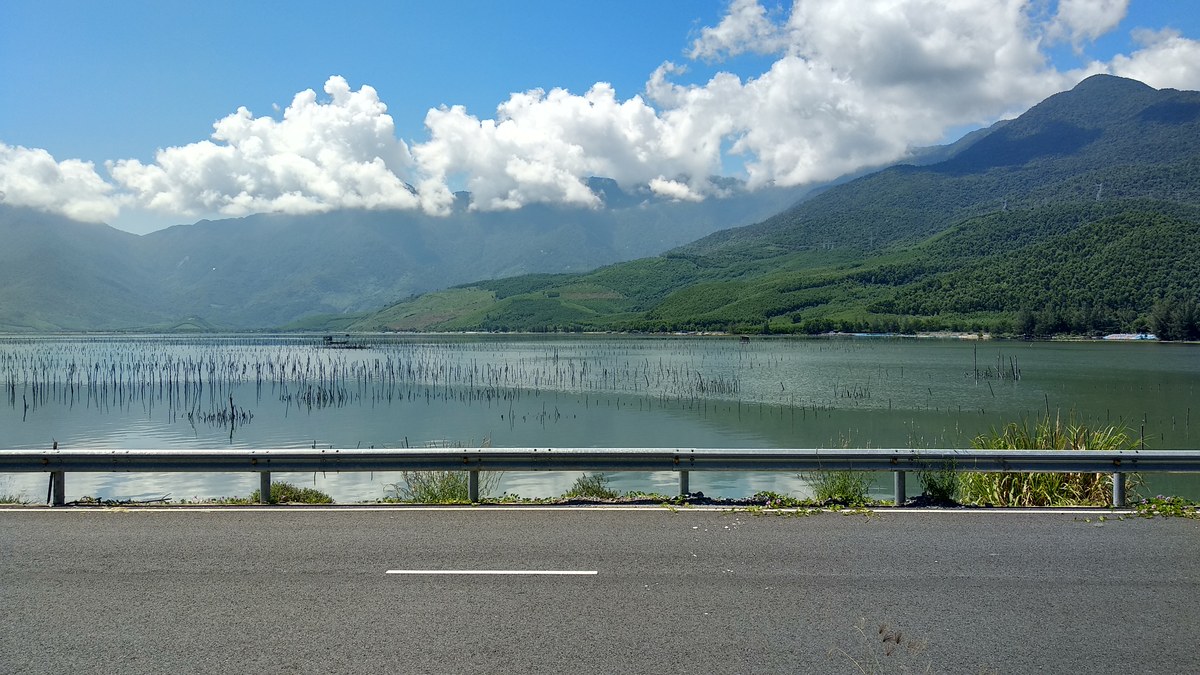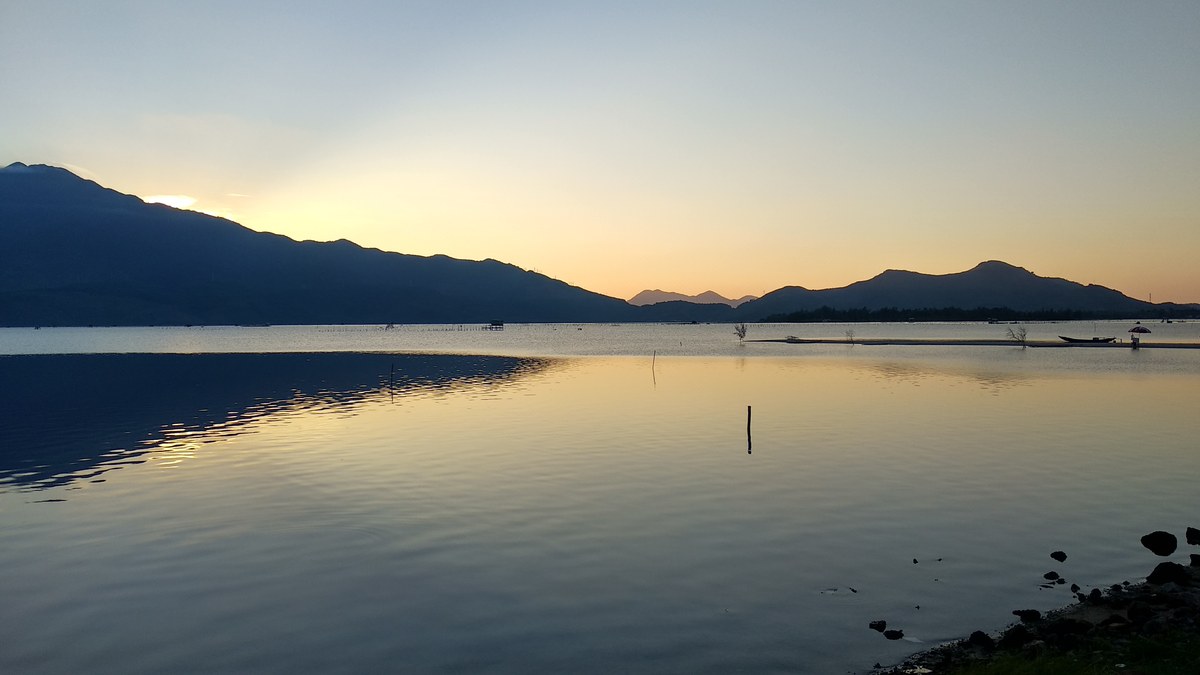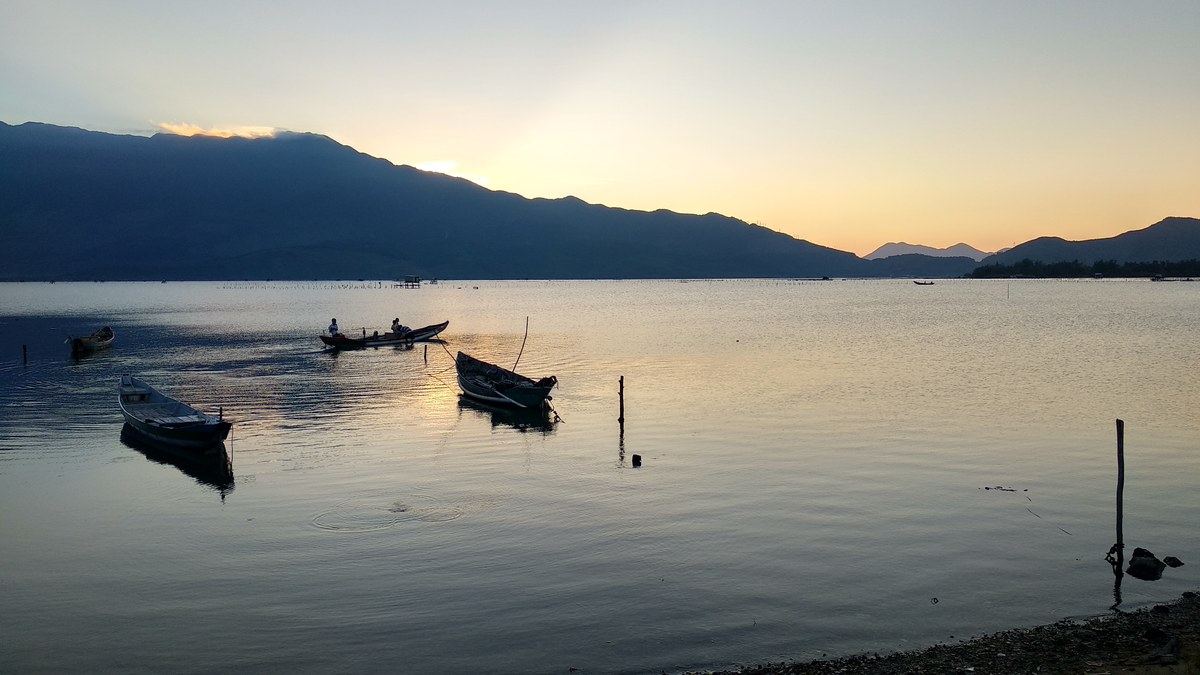 Sadly, people are building more and more restaurants right into the lagoon, so its beauty will be gone at some point: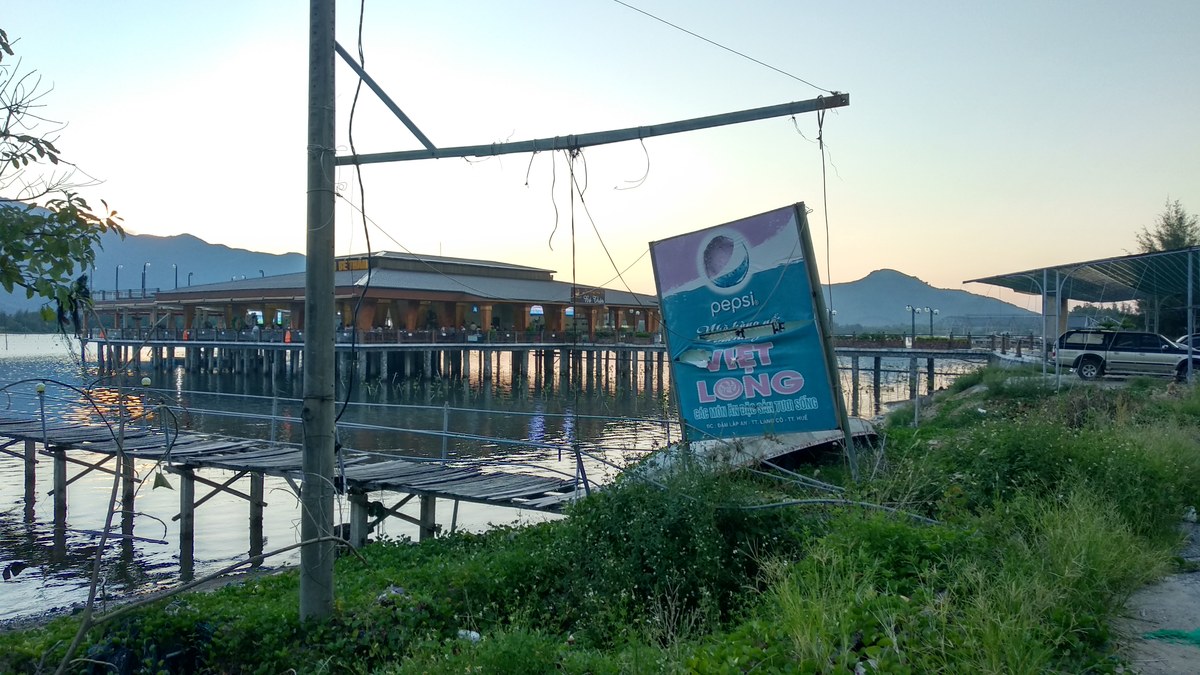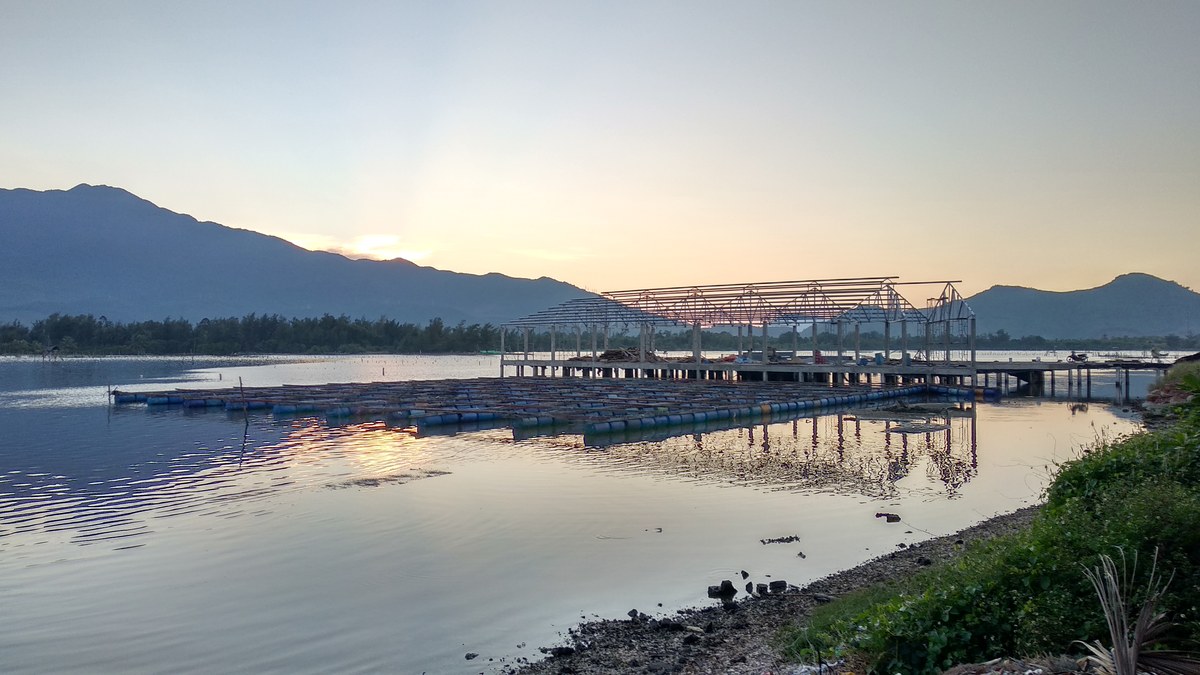 Just one small mountain pass lies between us and Da Nang now. Starting early in the morning: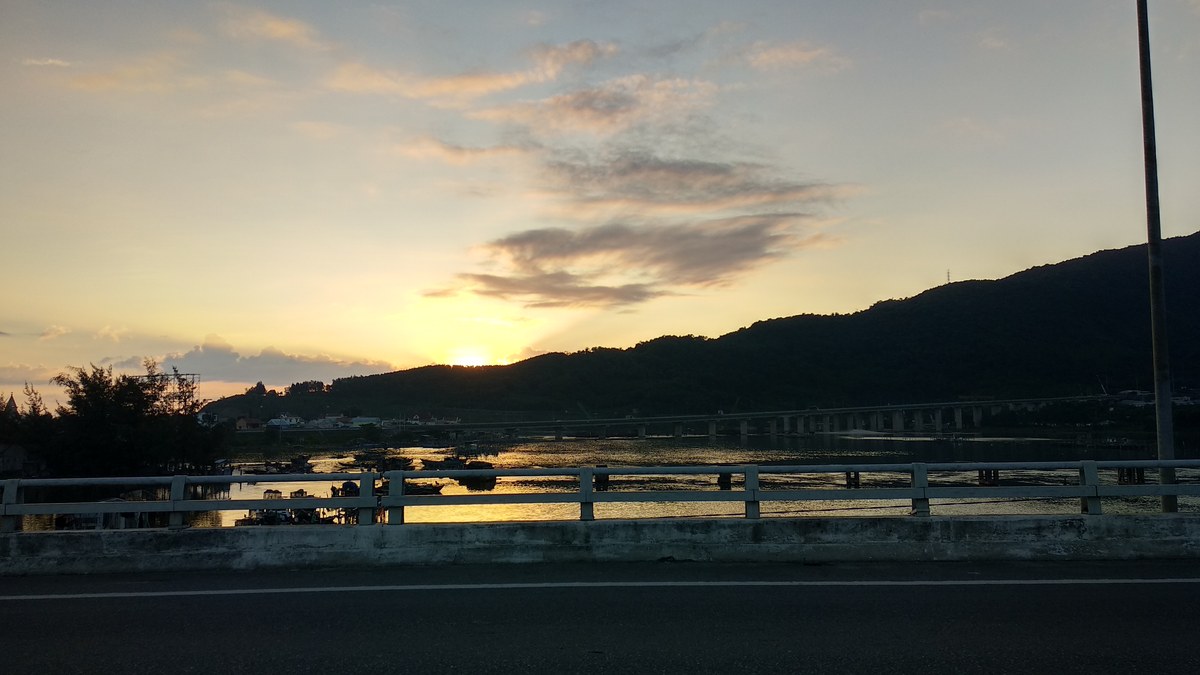 A last view of Lăng Cô: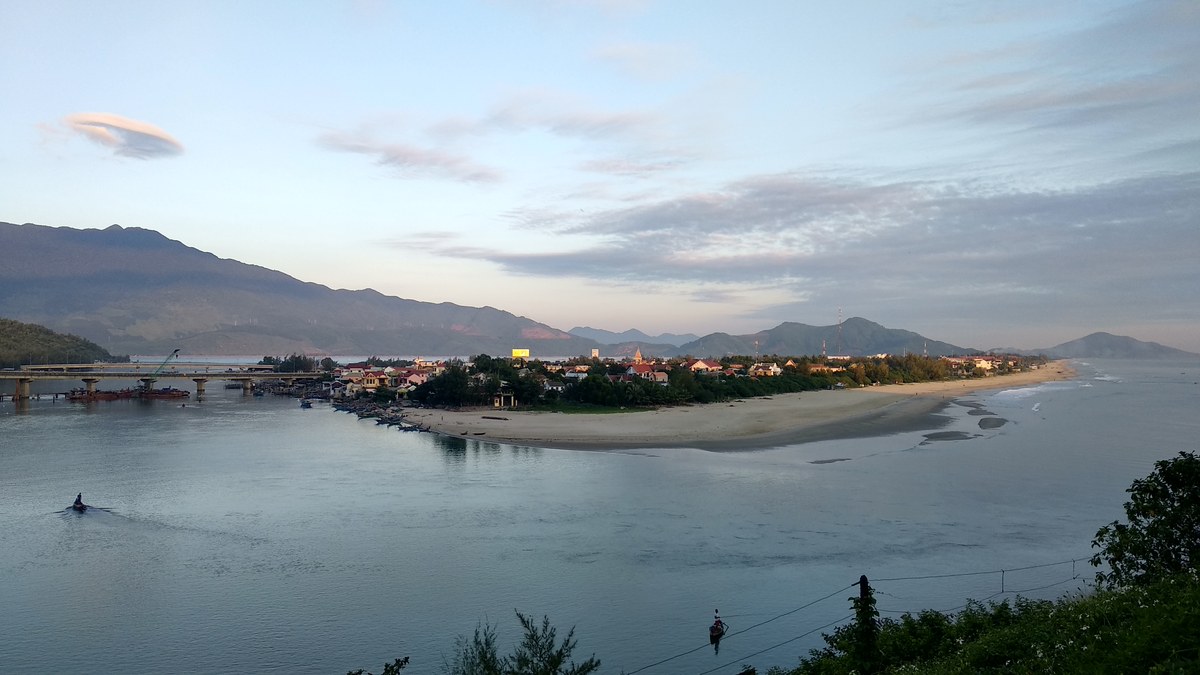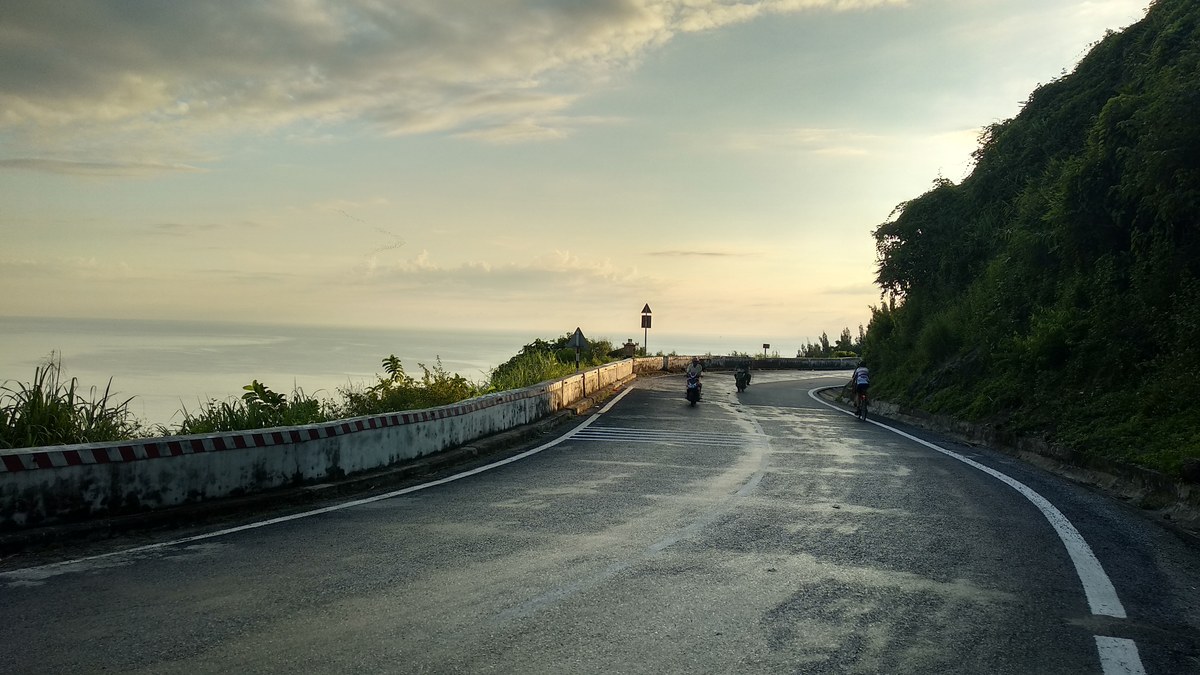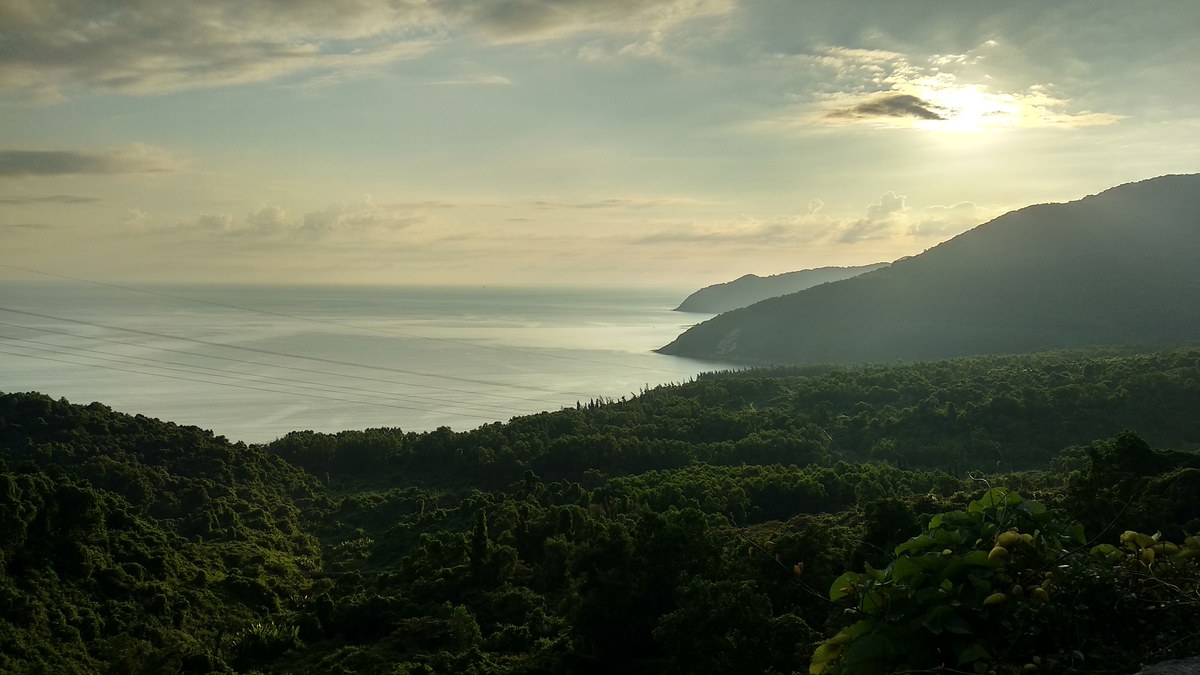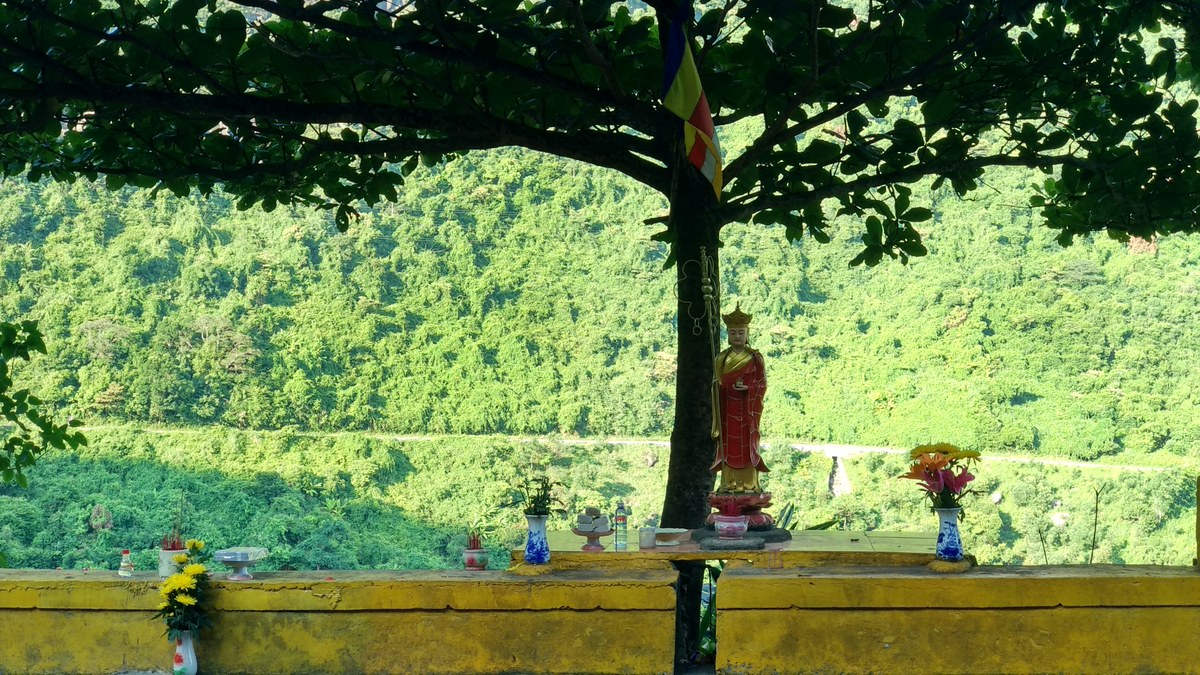 At the top, we met this group of Vietnamese cyclists, who invited us to cold drinks: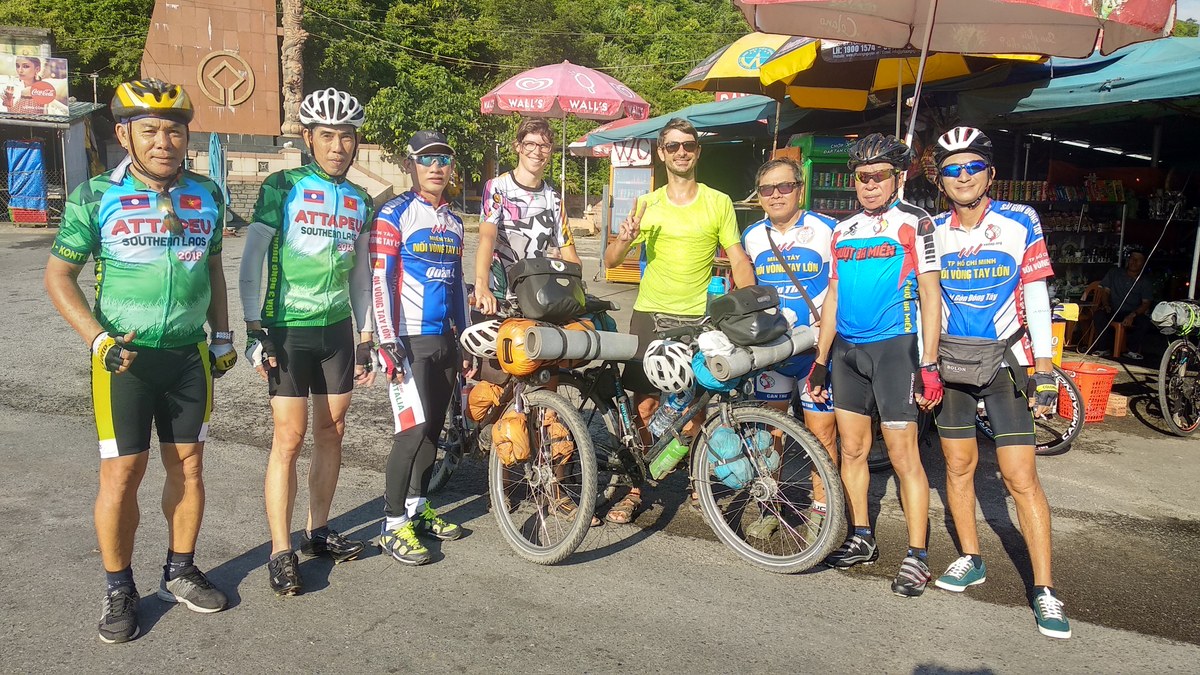 The Hải Vân pass used to be the border between north and south Vietnam in war times. There are still some of the old fortifications on top of it: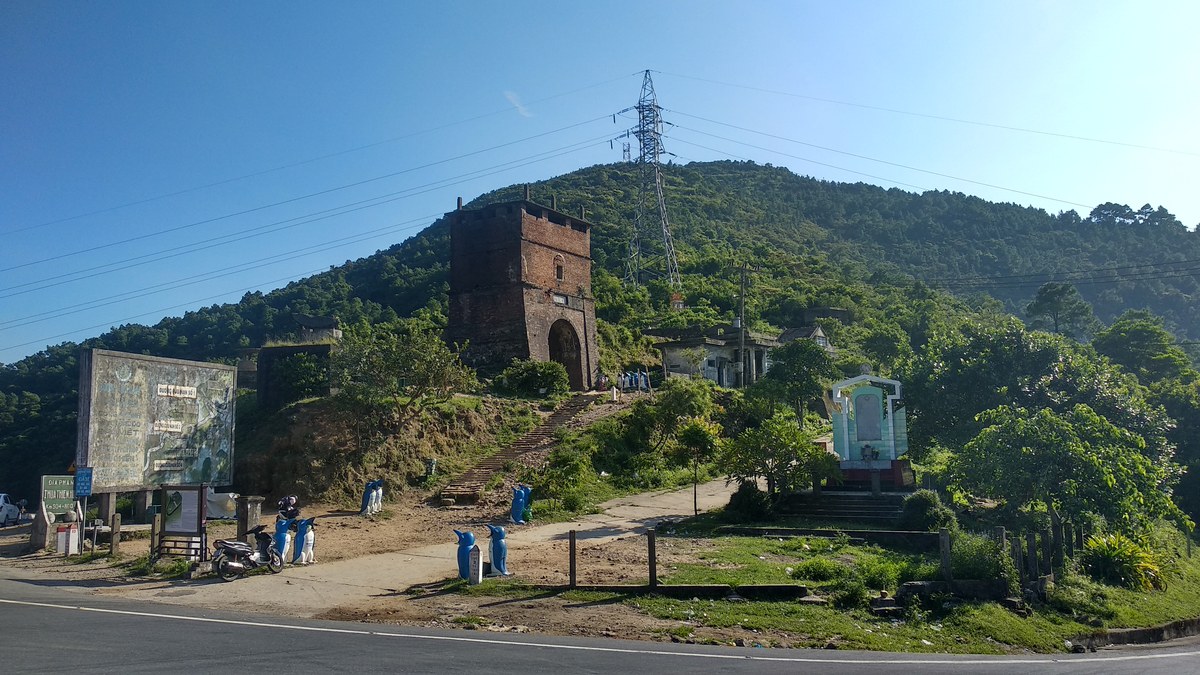 Going down: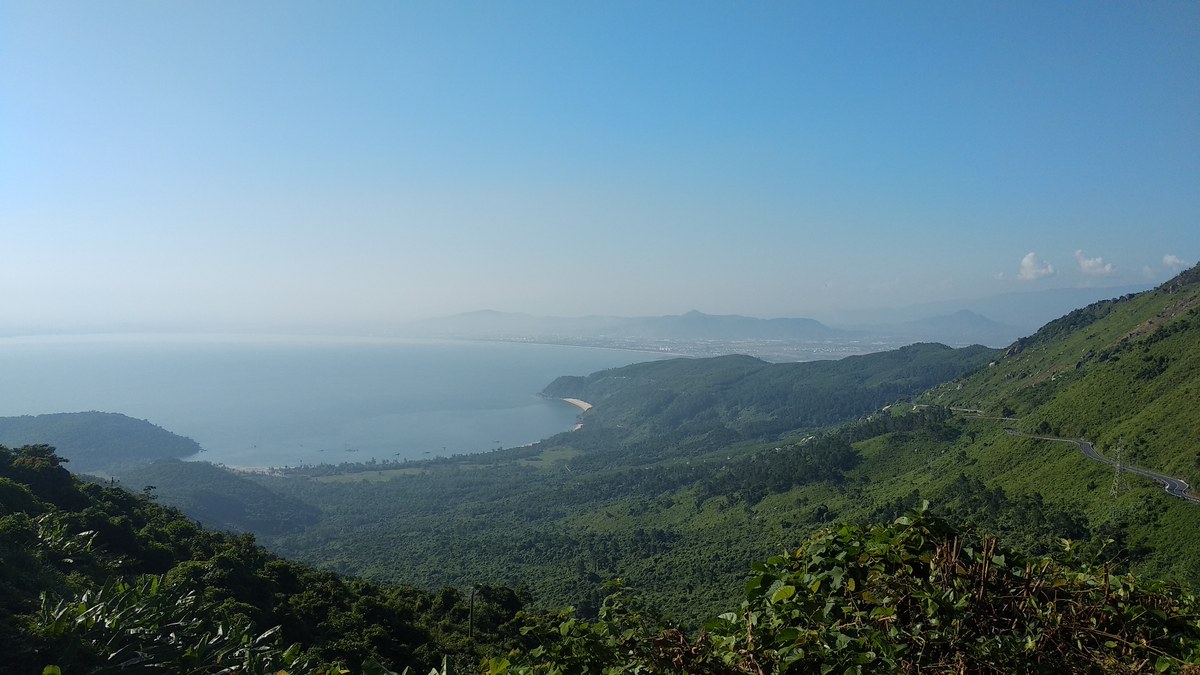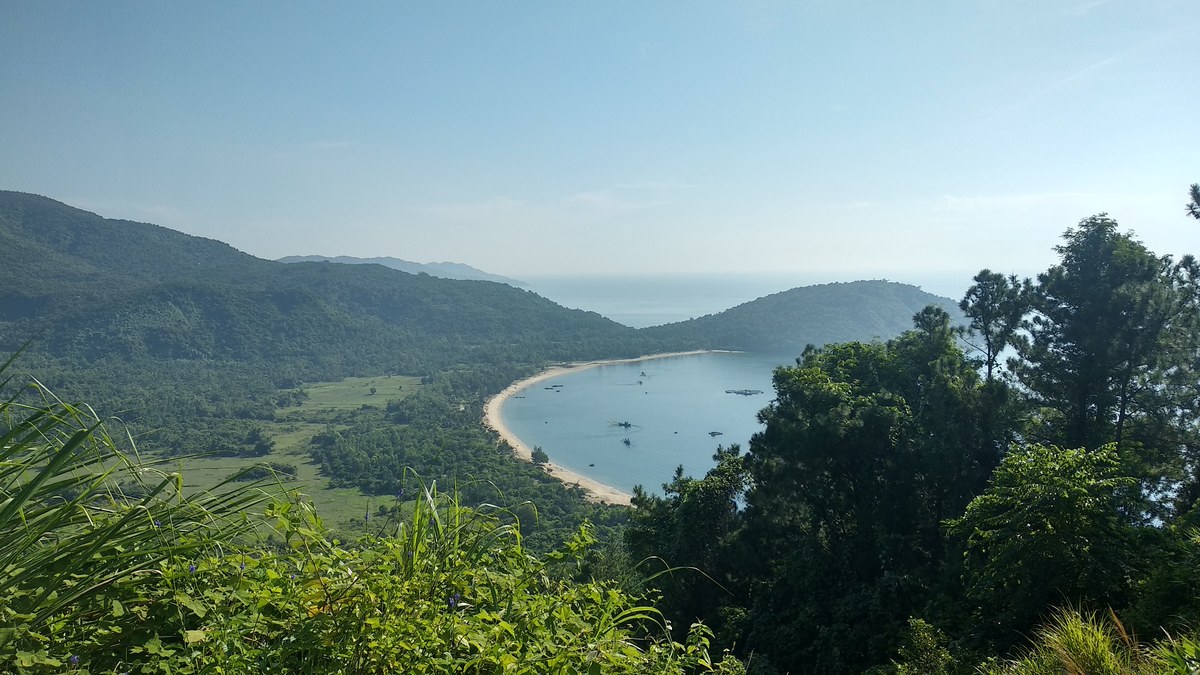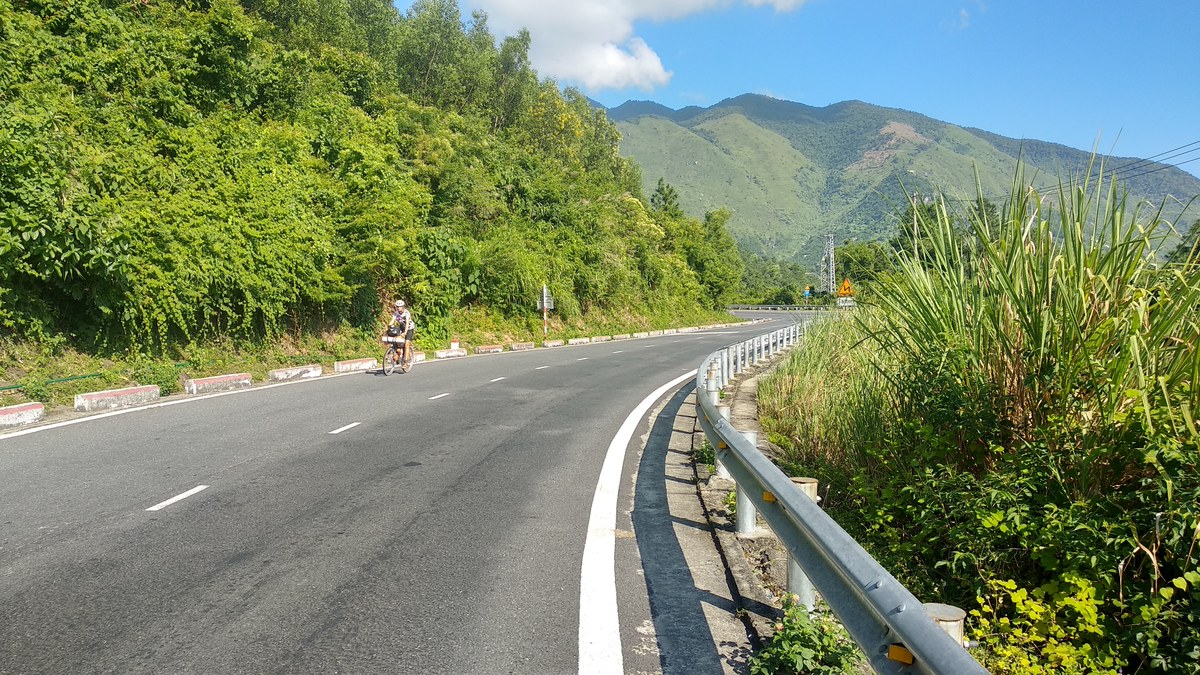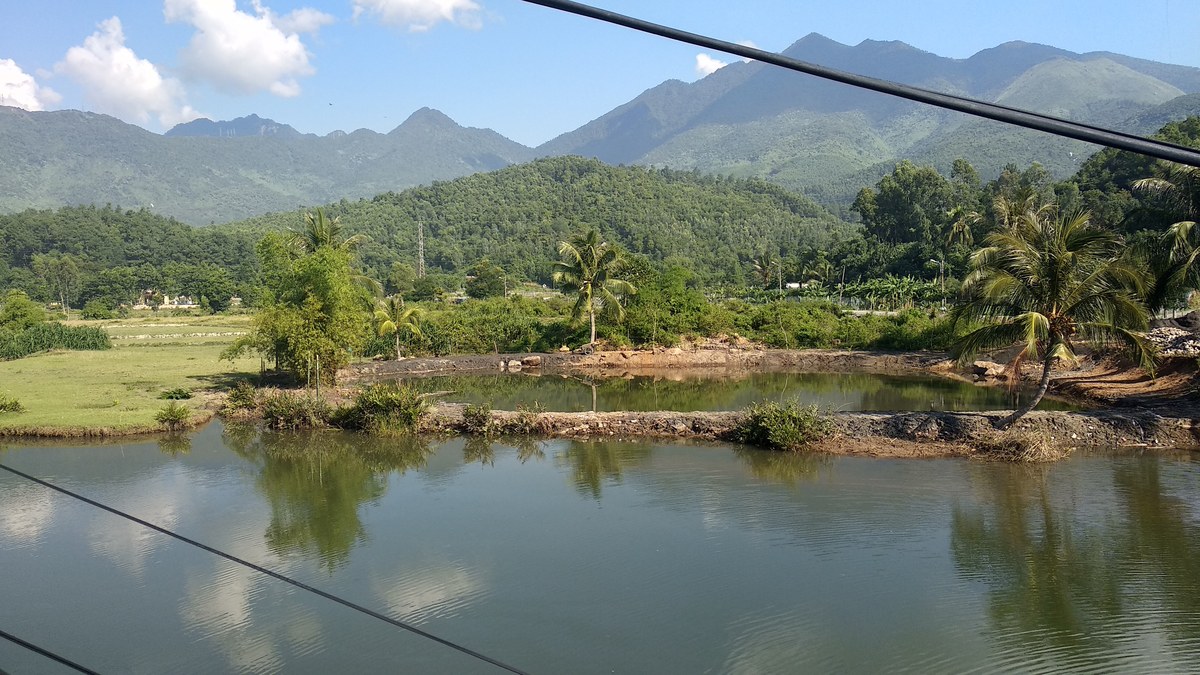 Arrival in Da Nang: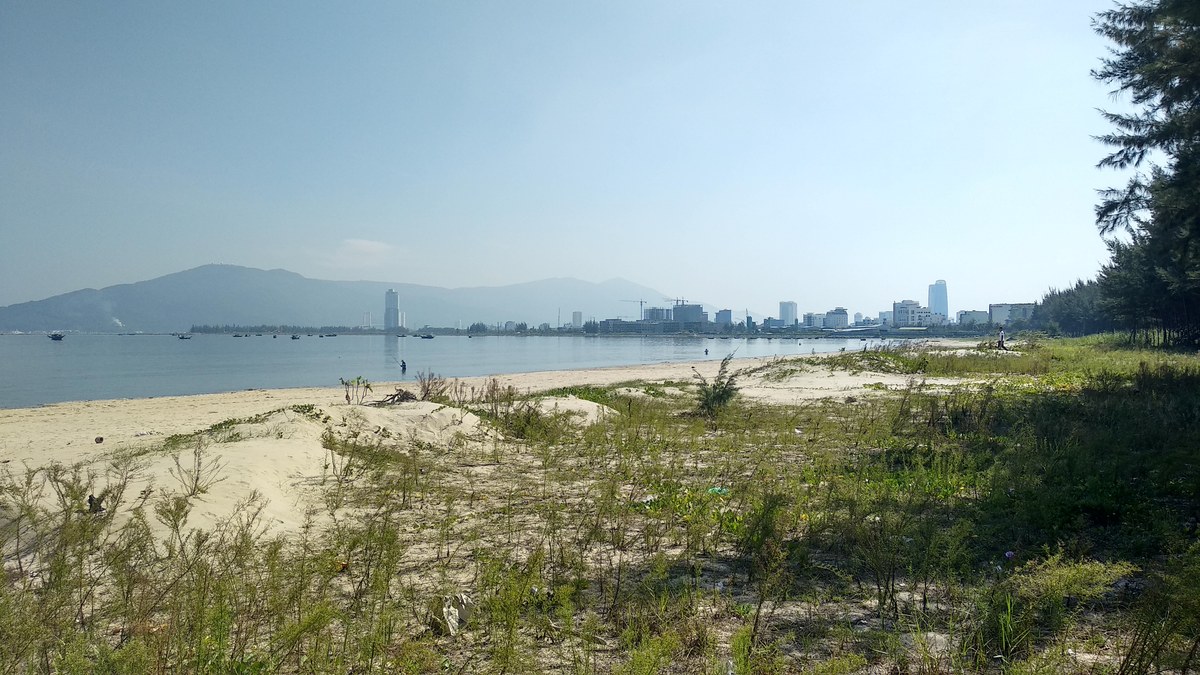 Bún chả cá, rice noodles with fish patties: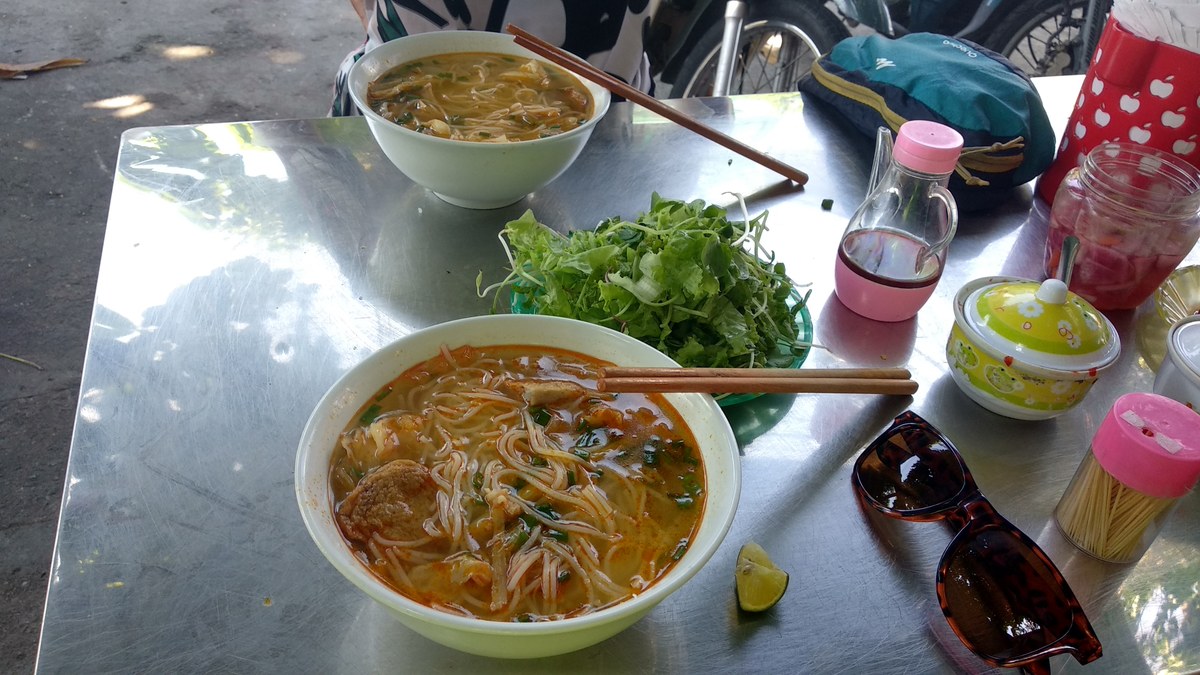 Da Nang by night: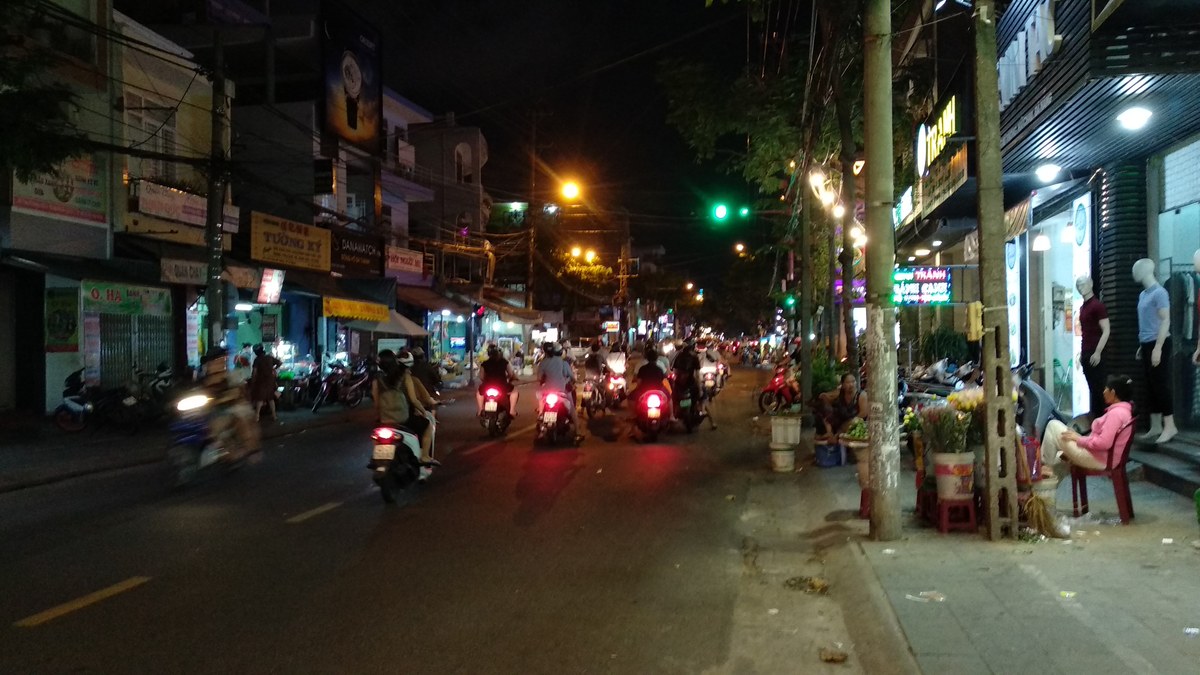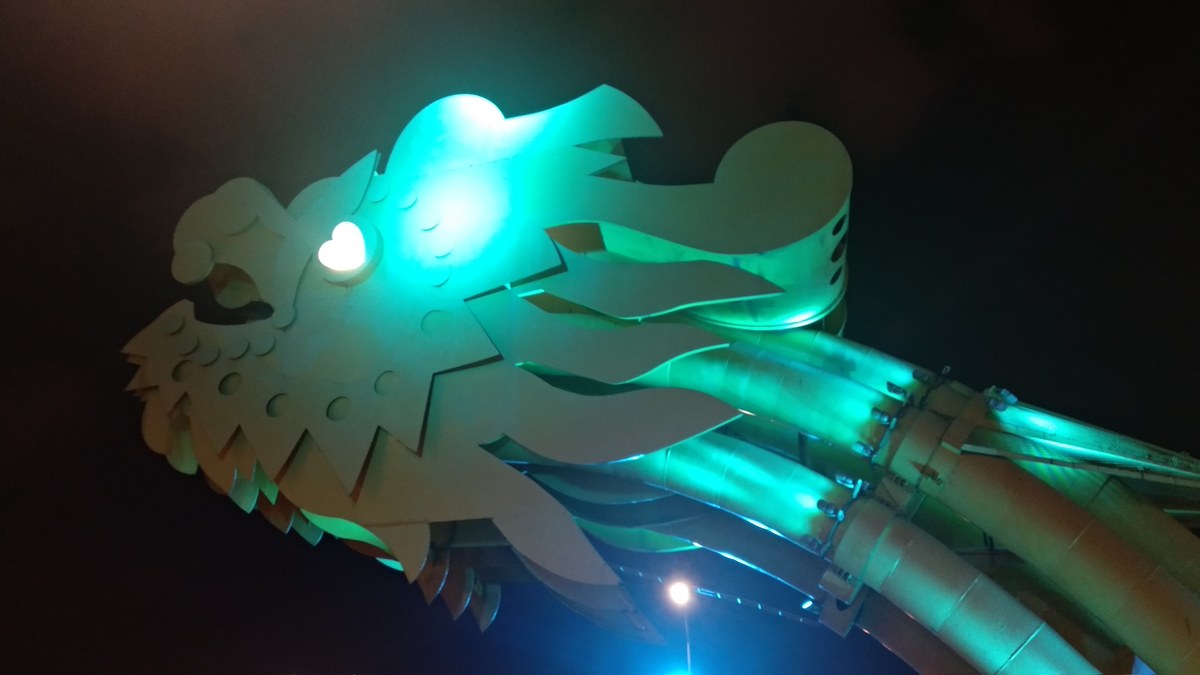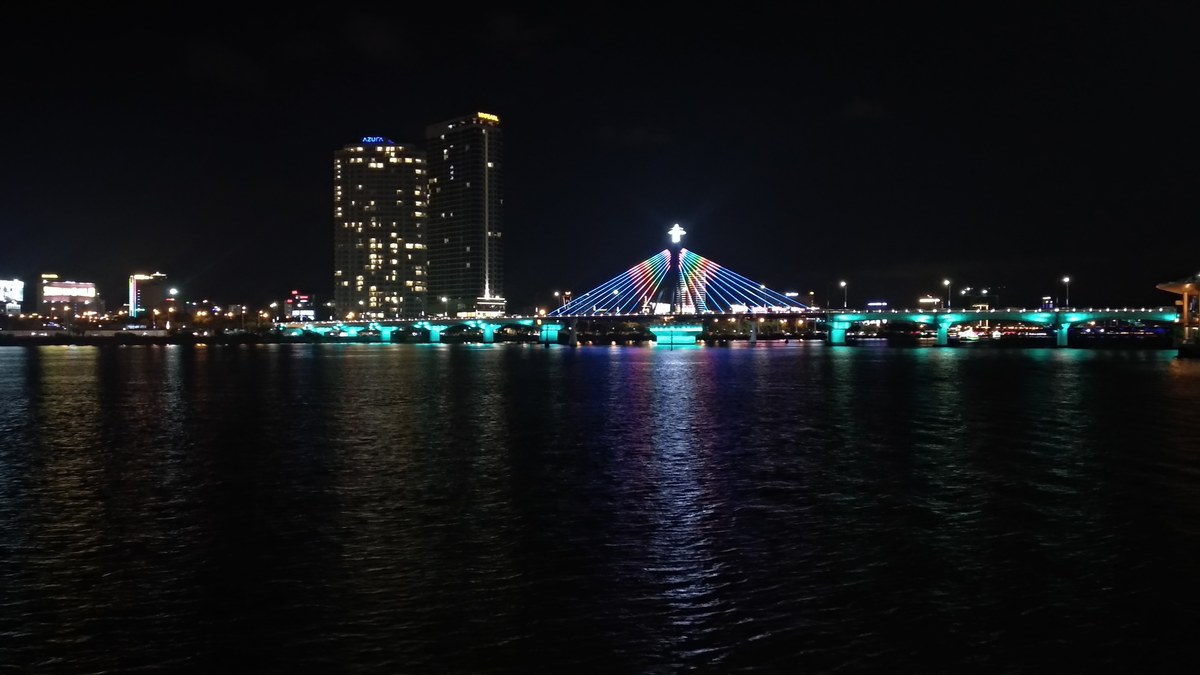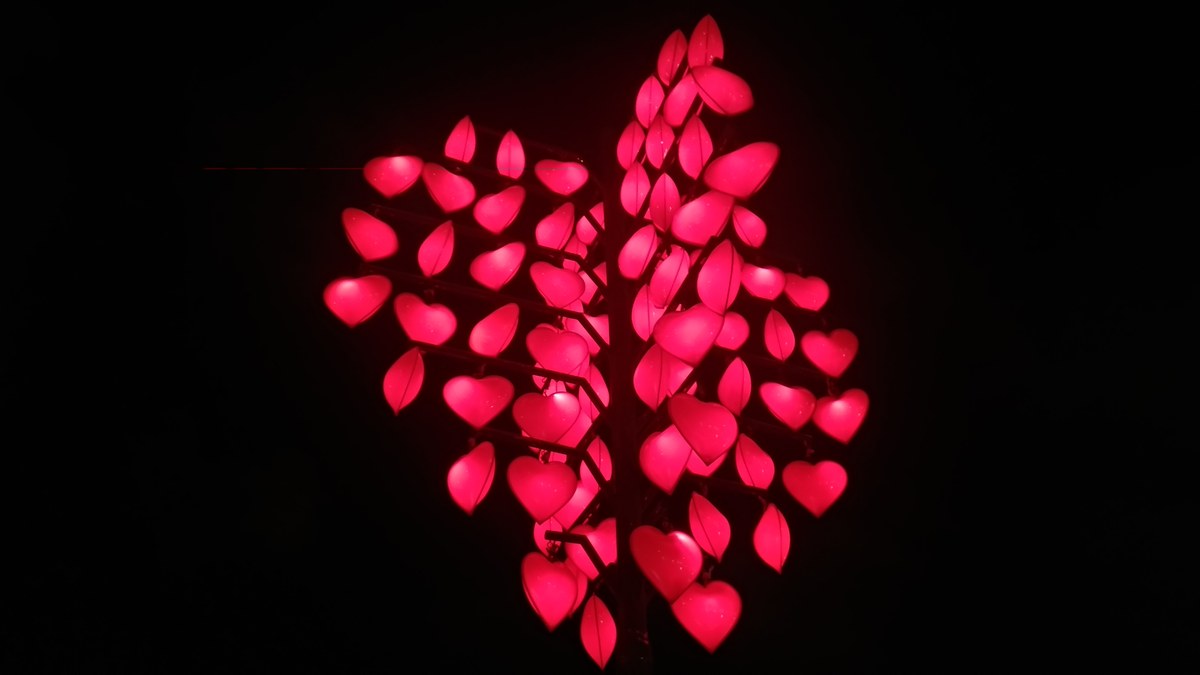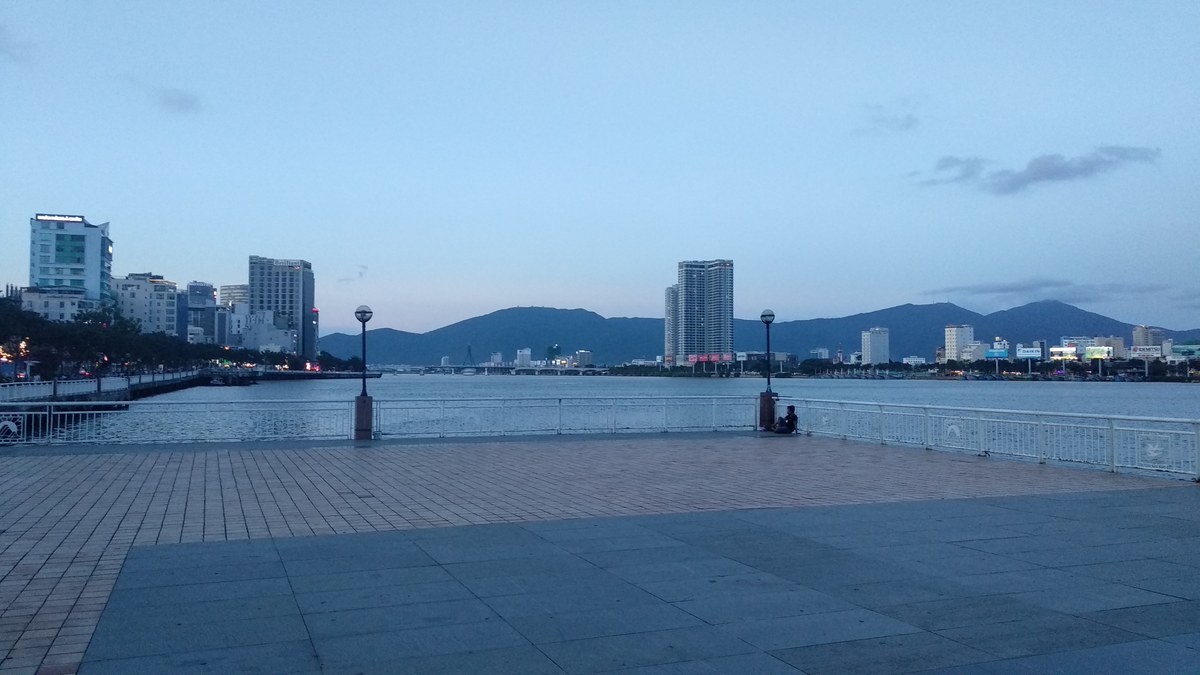 The Dragon Bridge: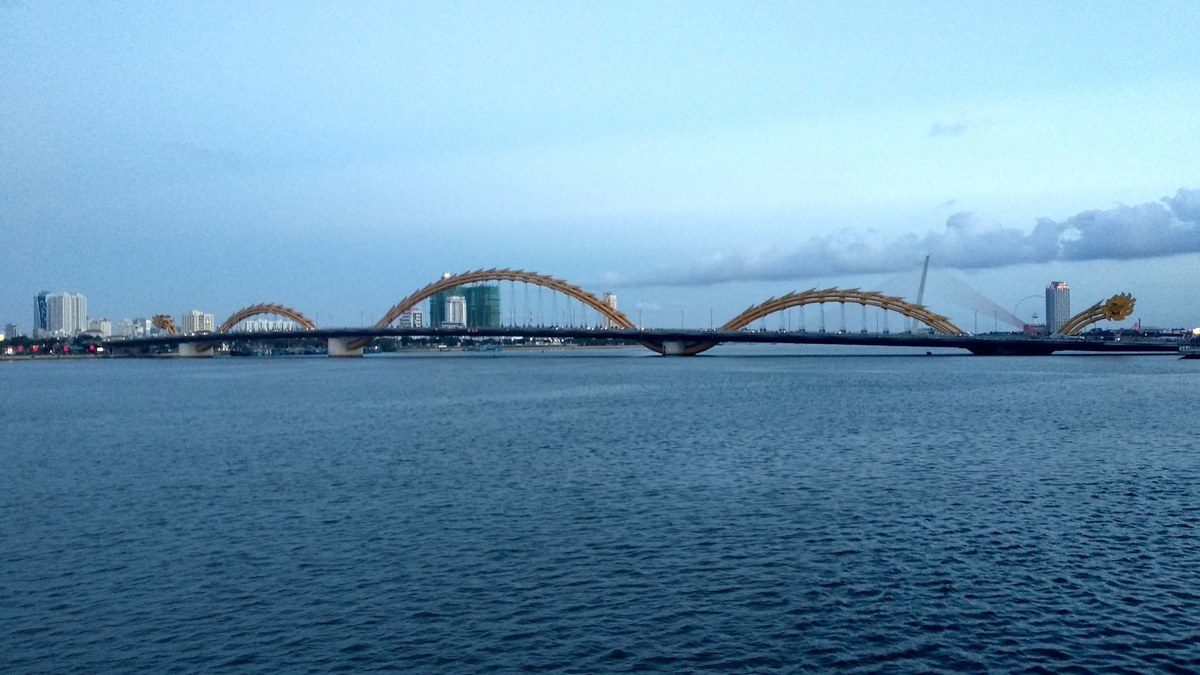 Small alleys: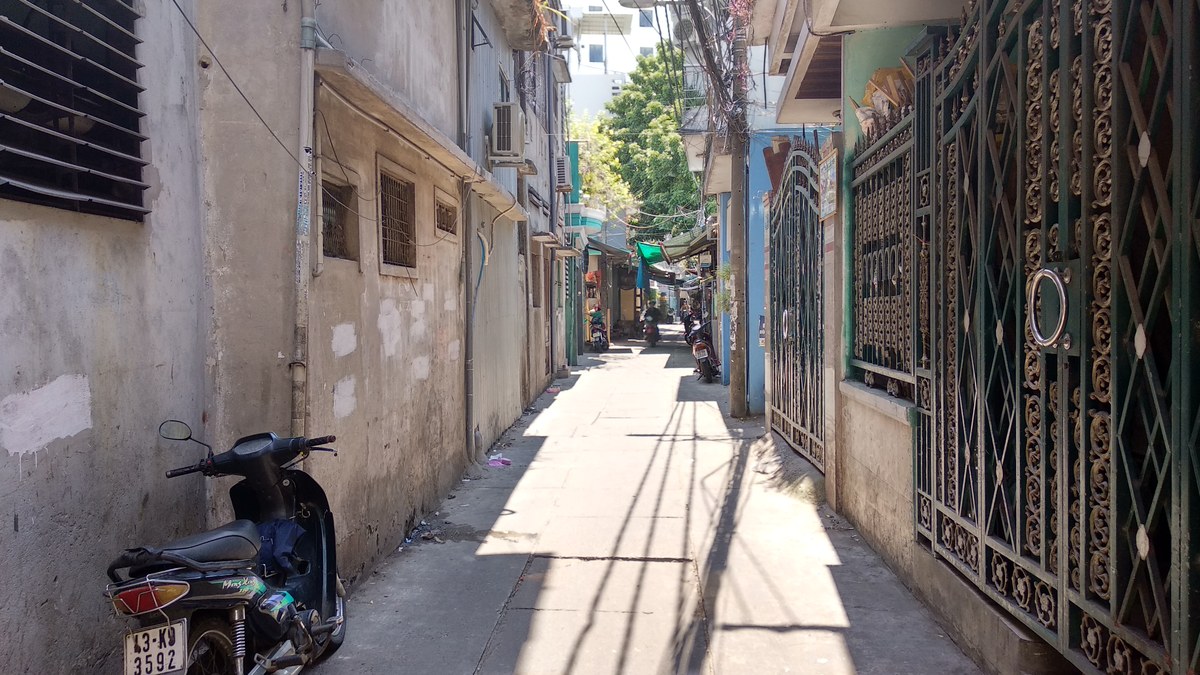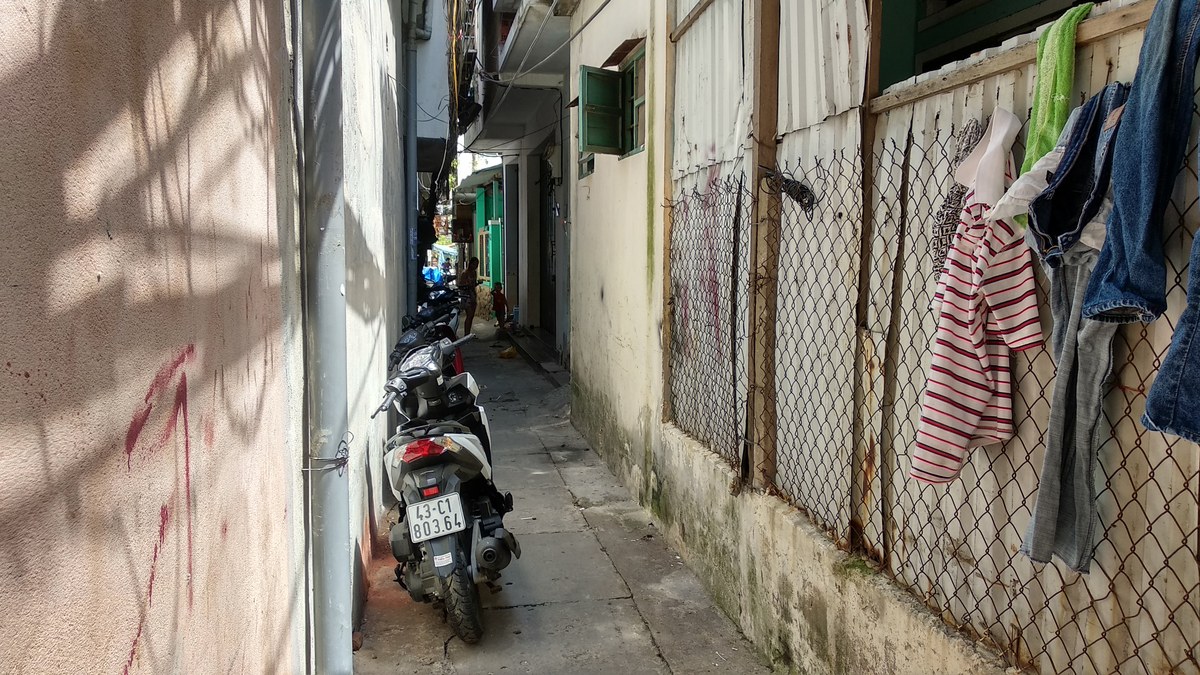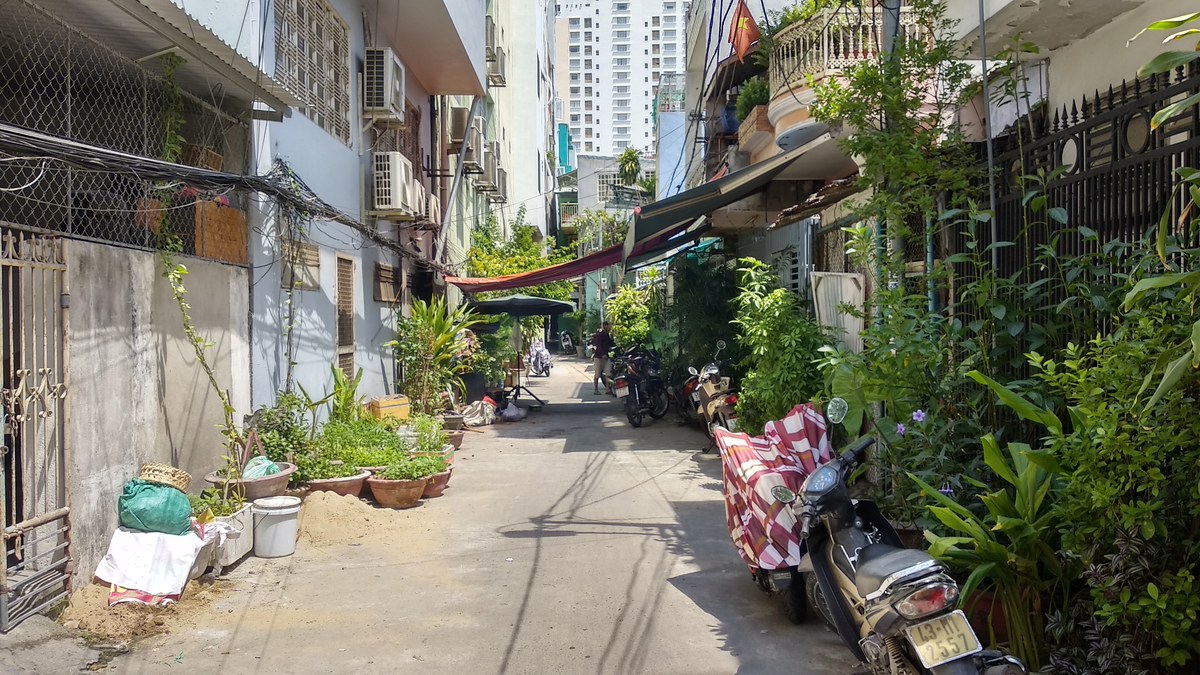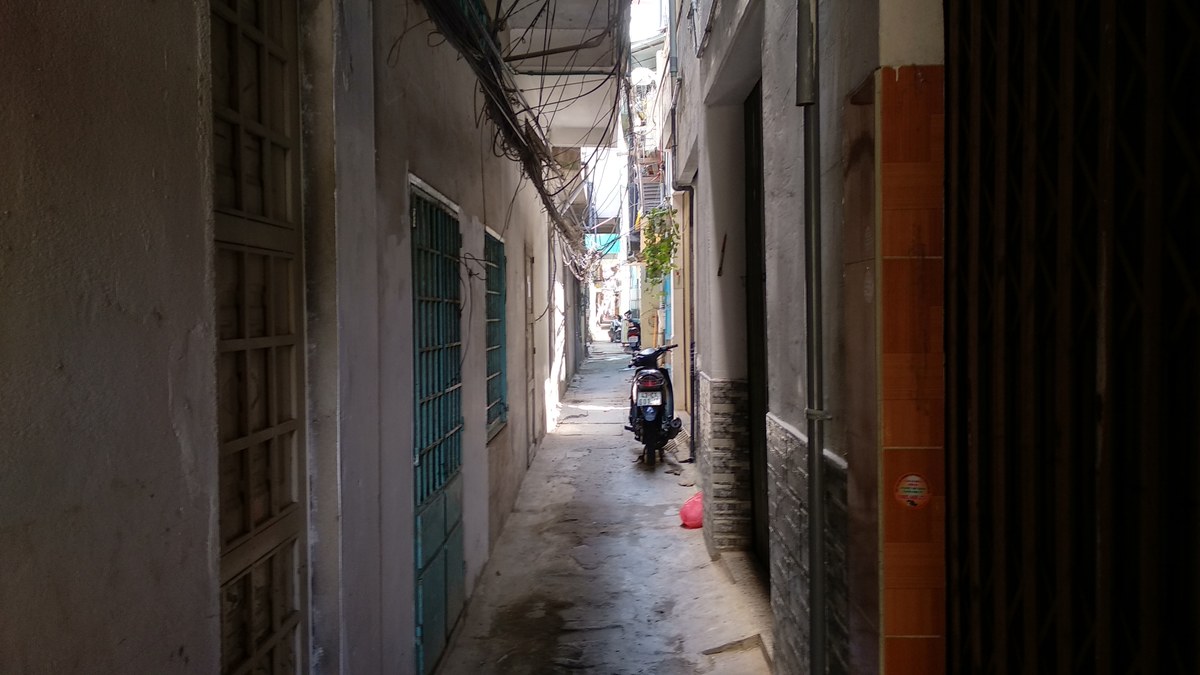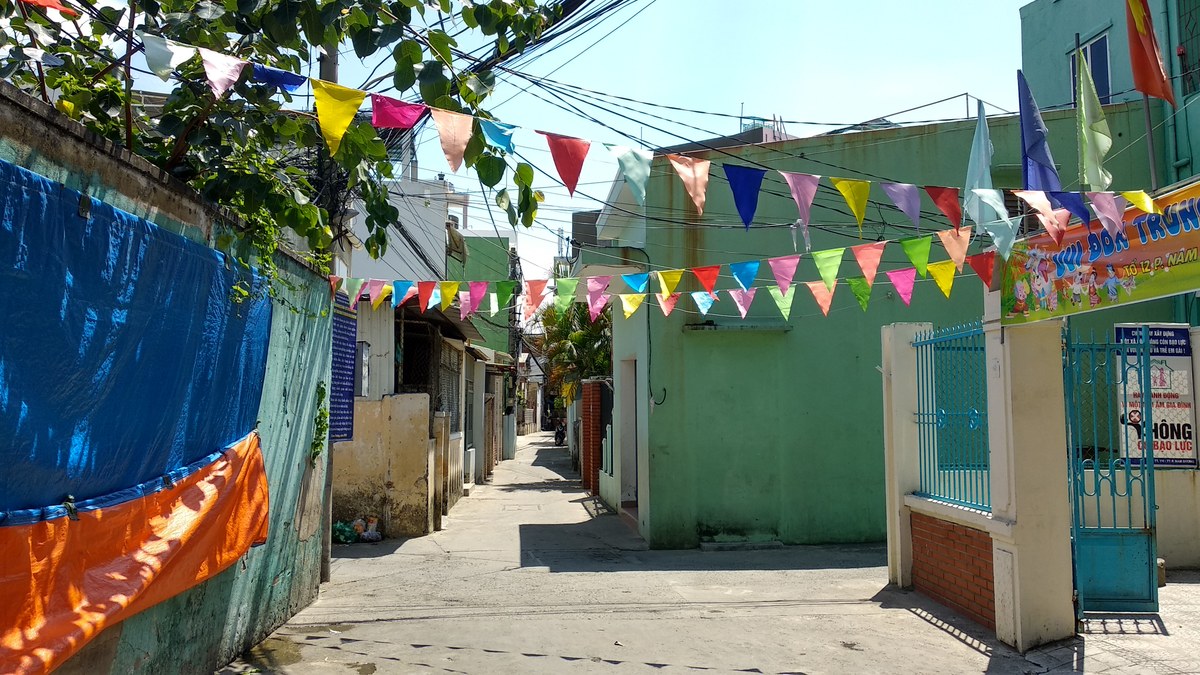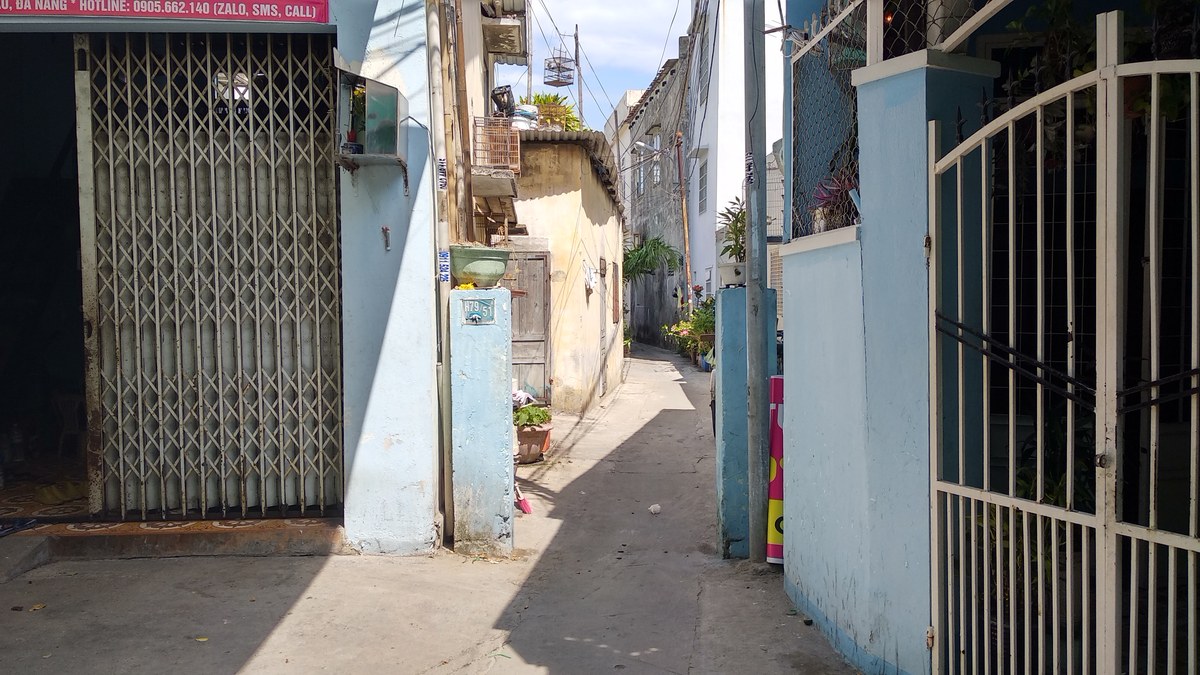 Drying chilis: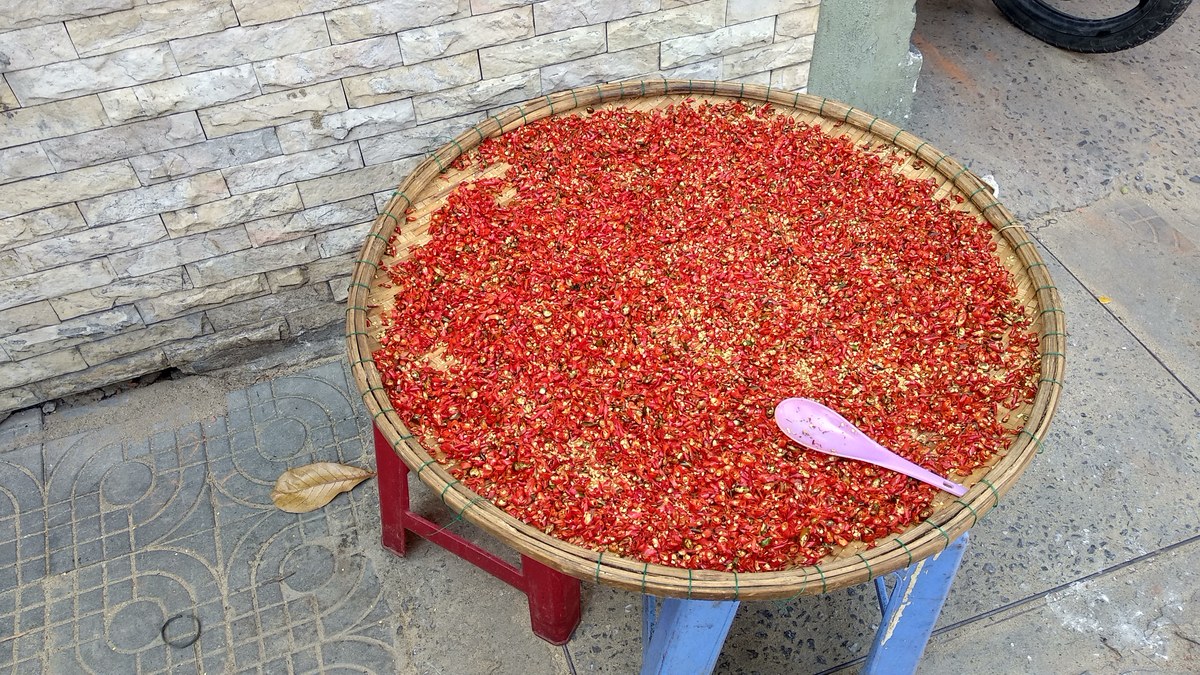 Fried banana-coconut thingies. Delicious!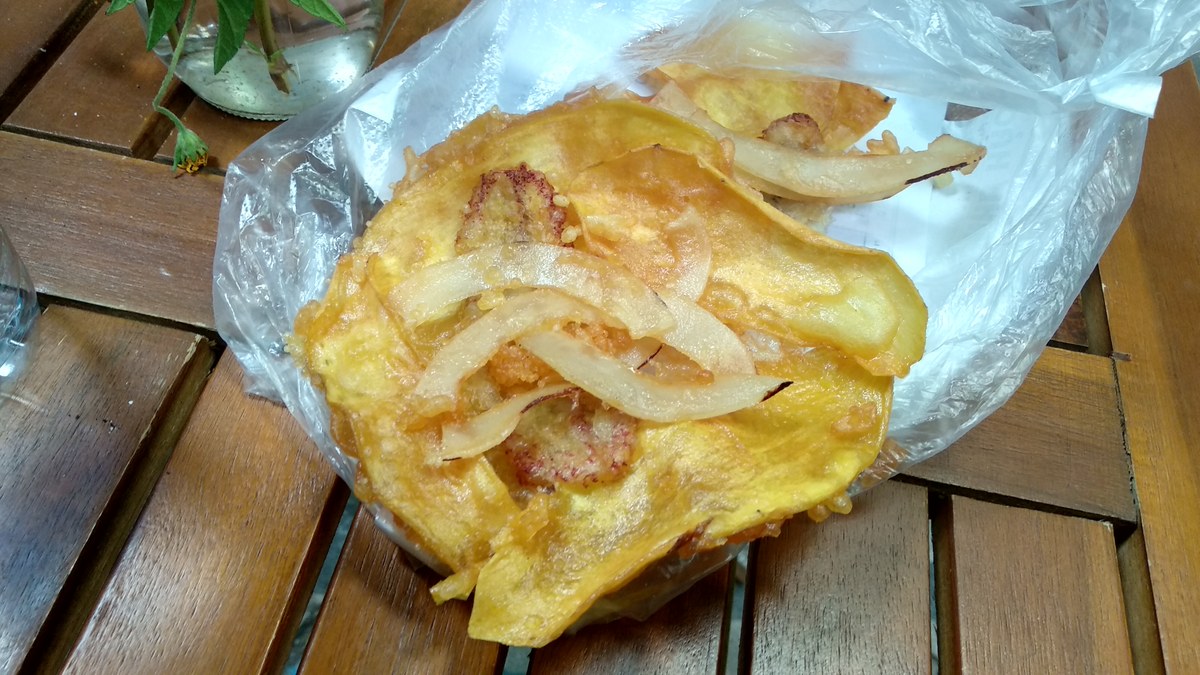 Shooting some traffic photos: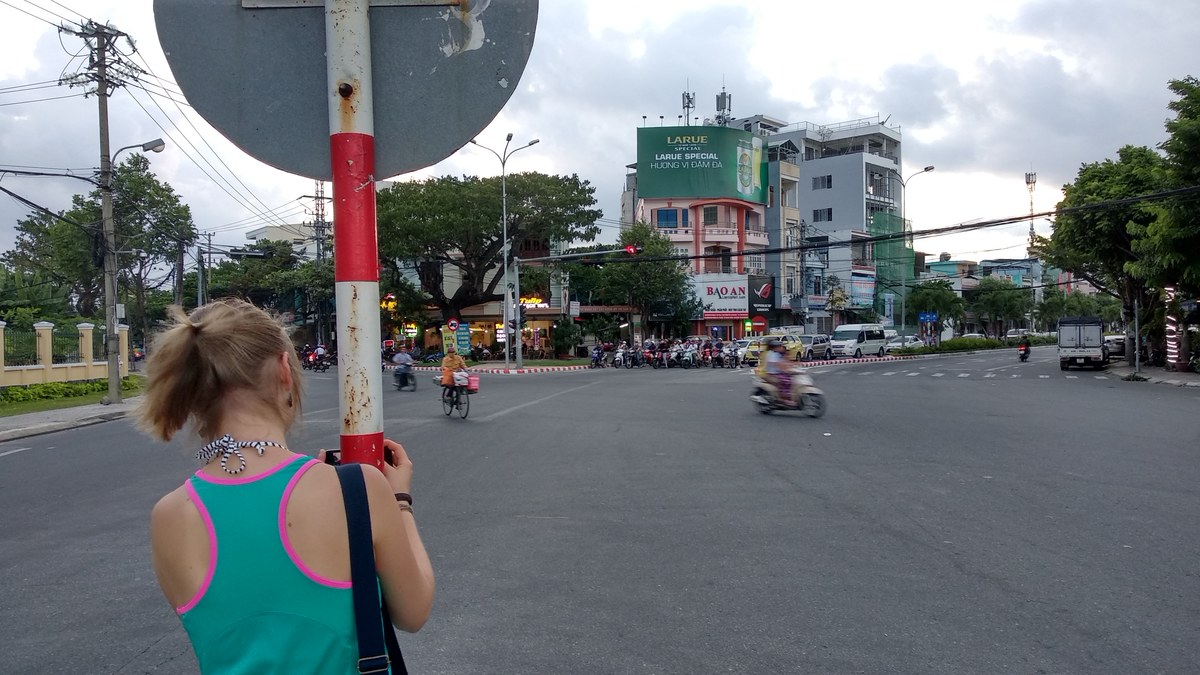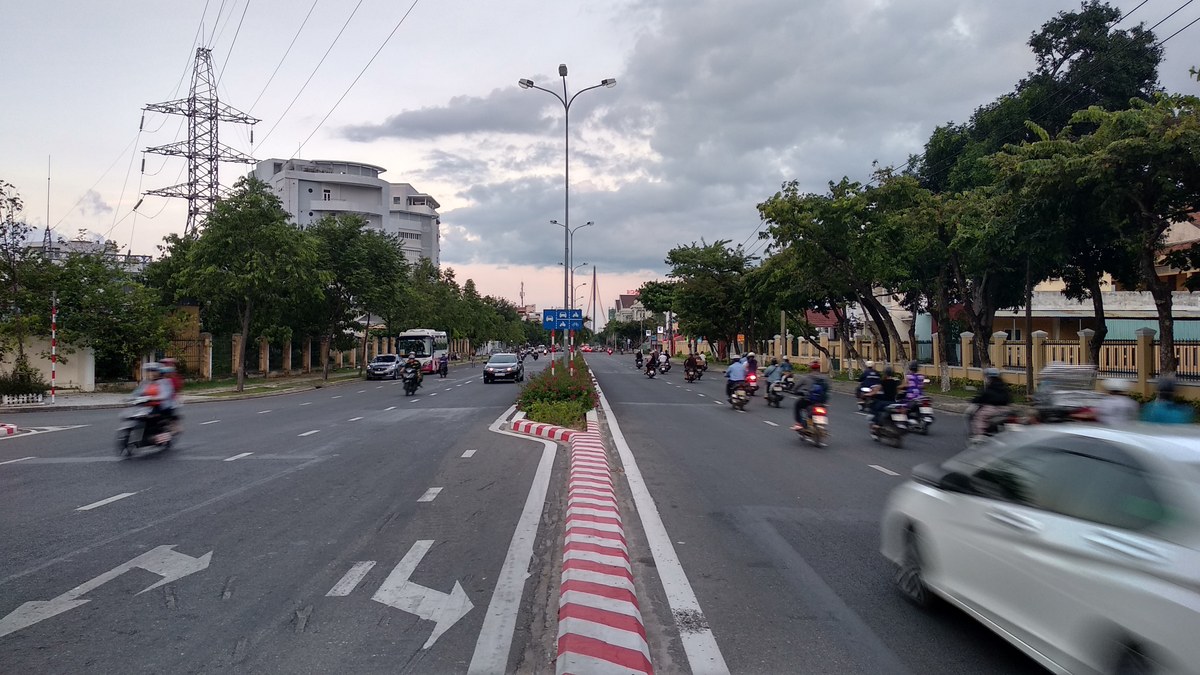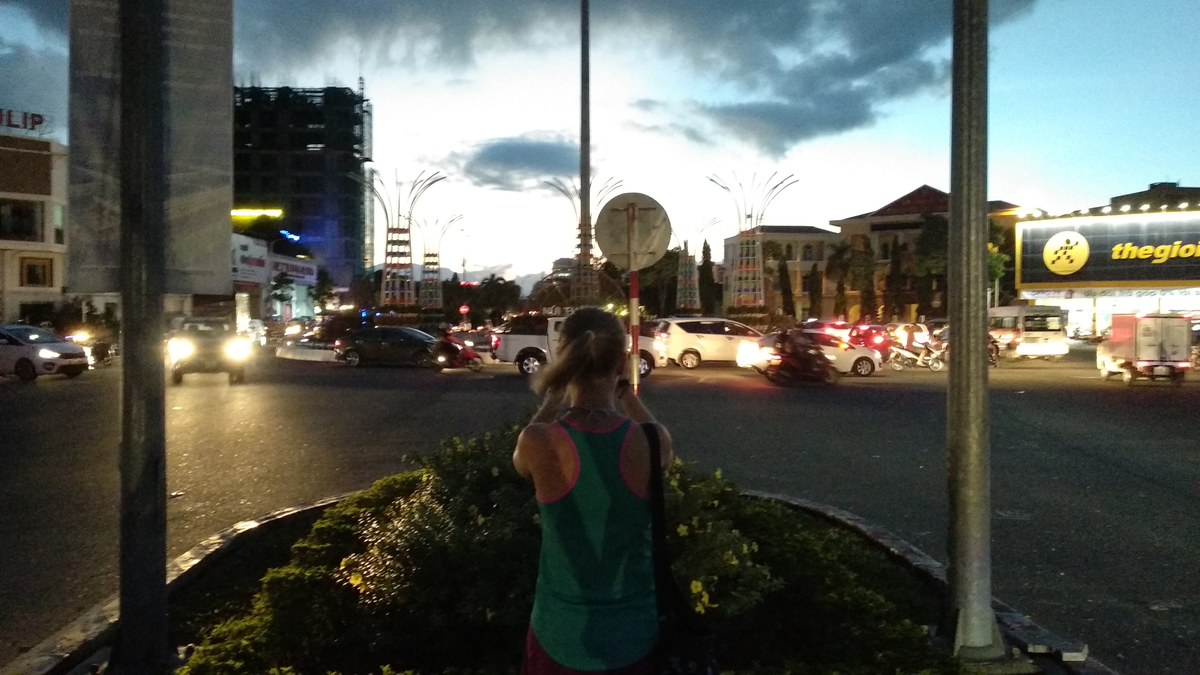 On Saturdays and Sundays the dragon bridge spits fire and water. Of course we had to see that: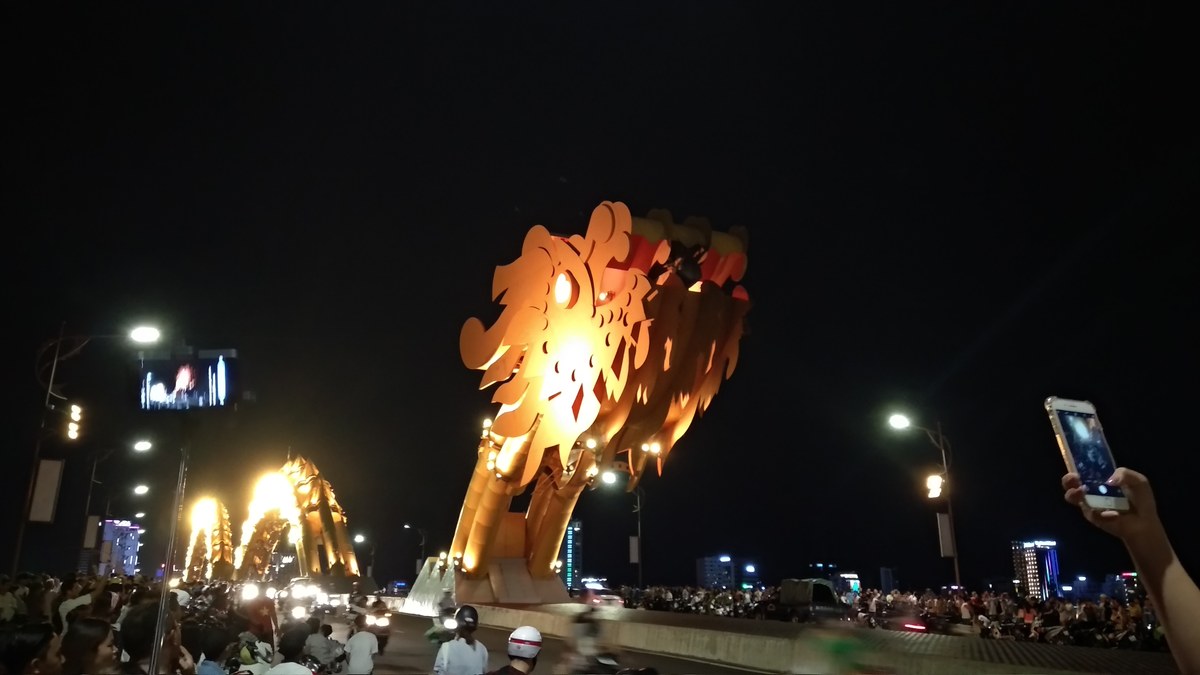 Wooosh!
Water raining down on us: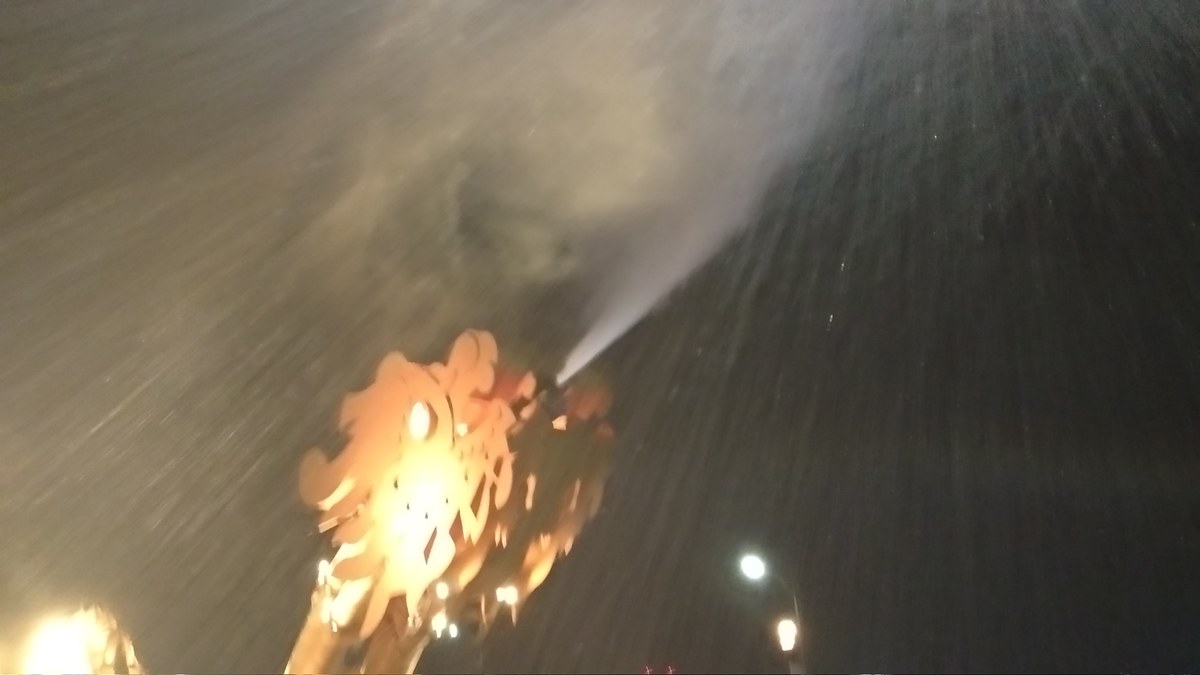 Rice with different toppings: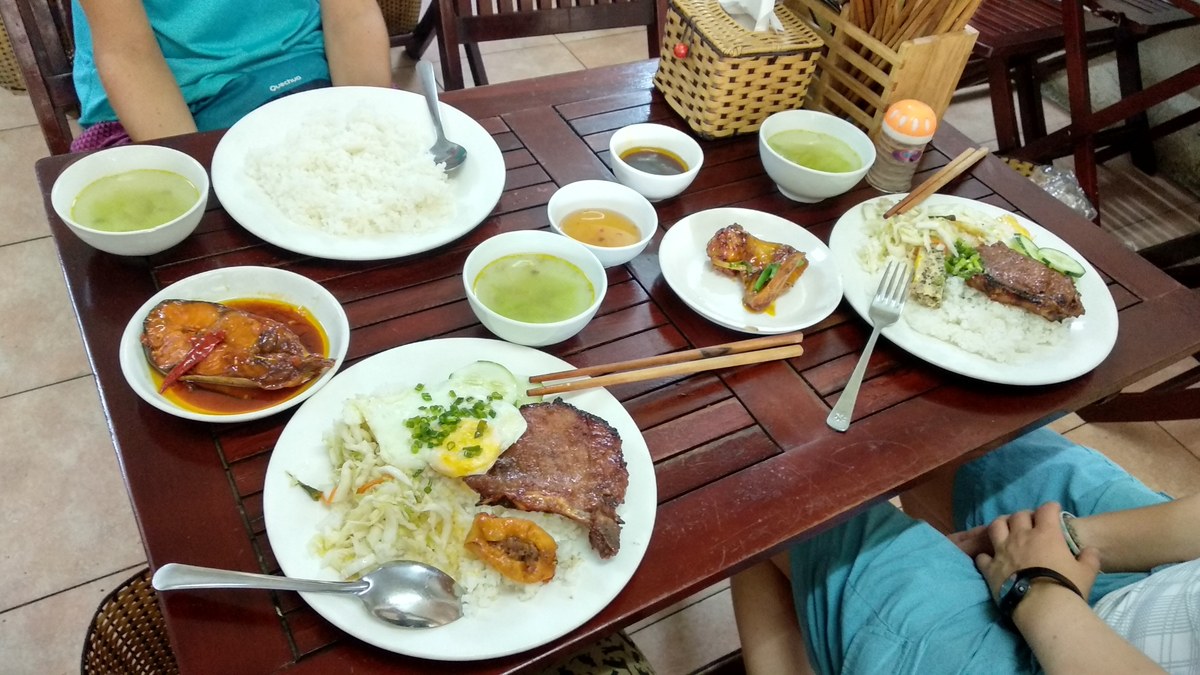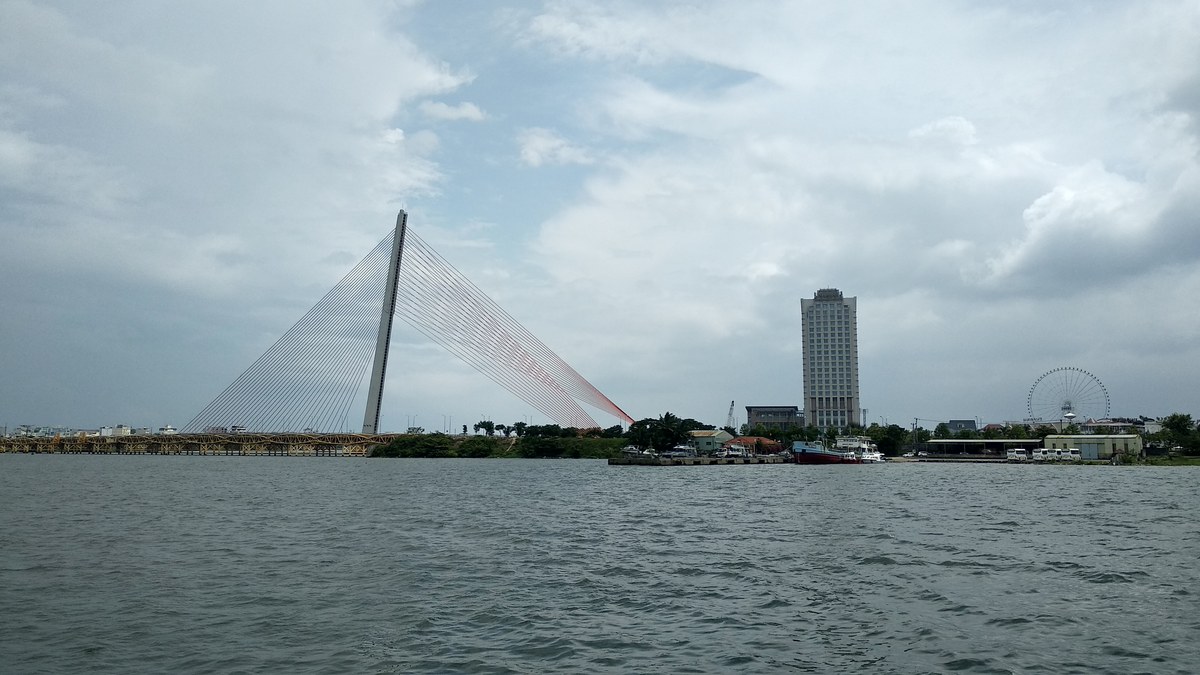 Fried rice with chicken: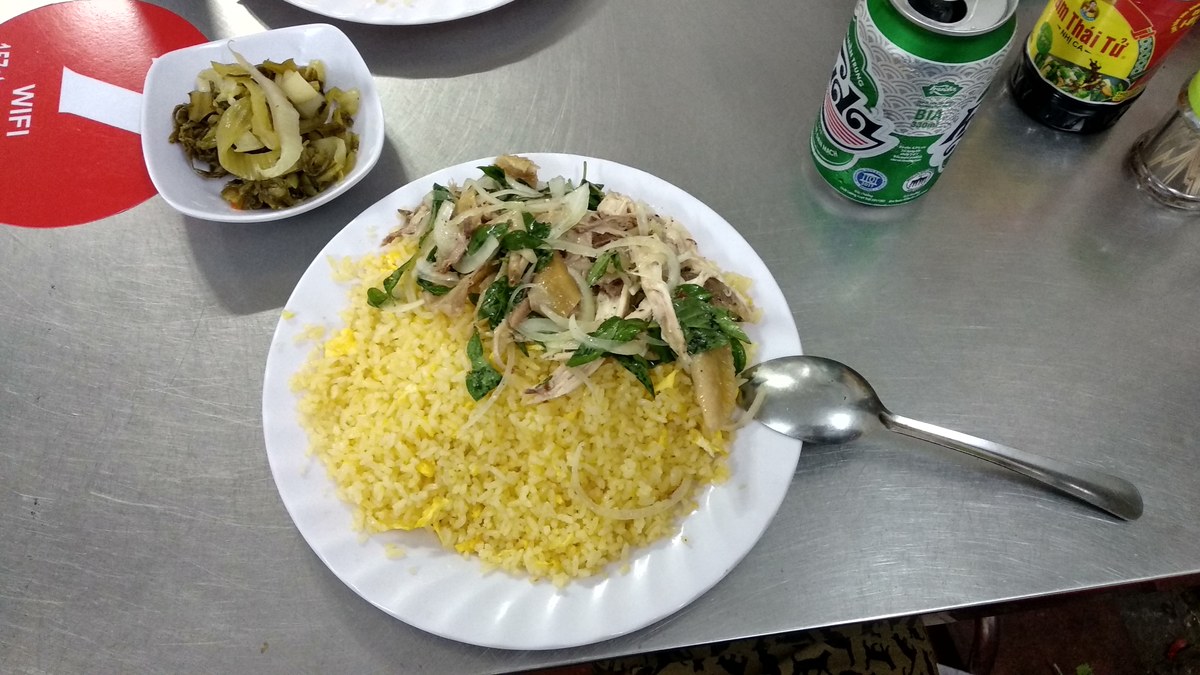 Naturally, we had to see the dragon show once more. This time from a different perspective: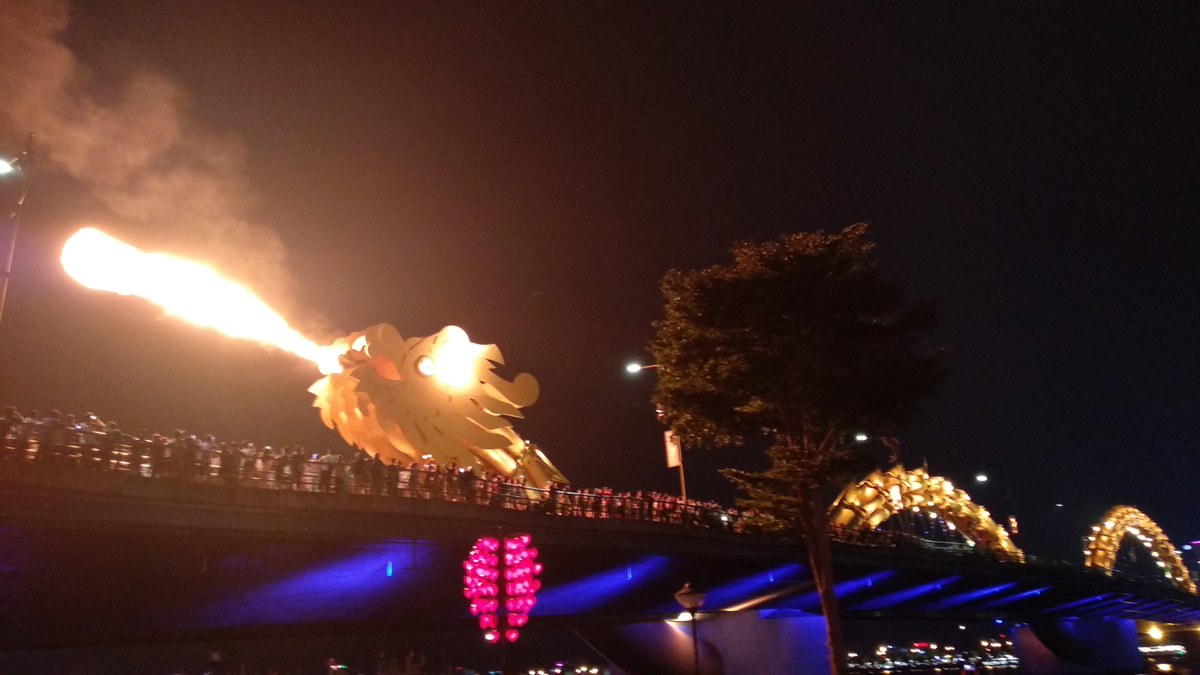 Da Nang beach: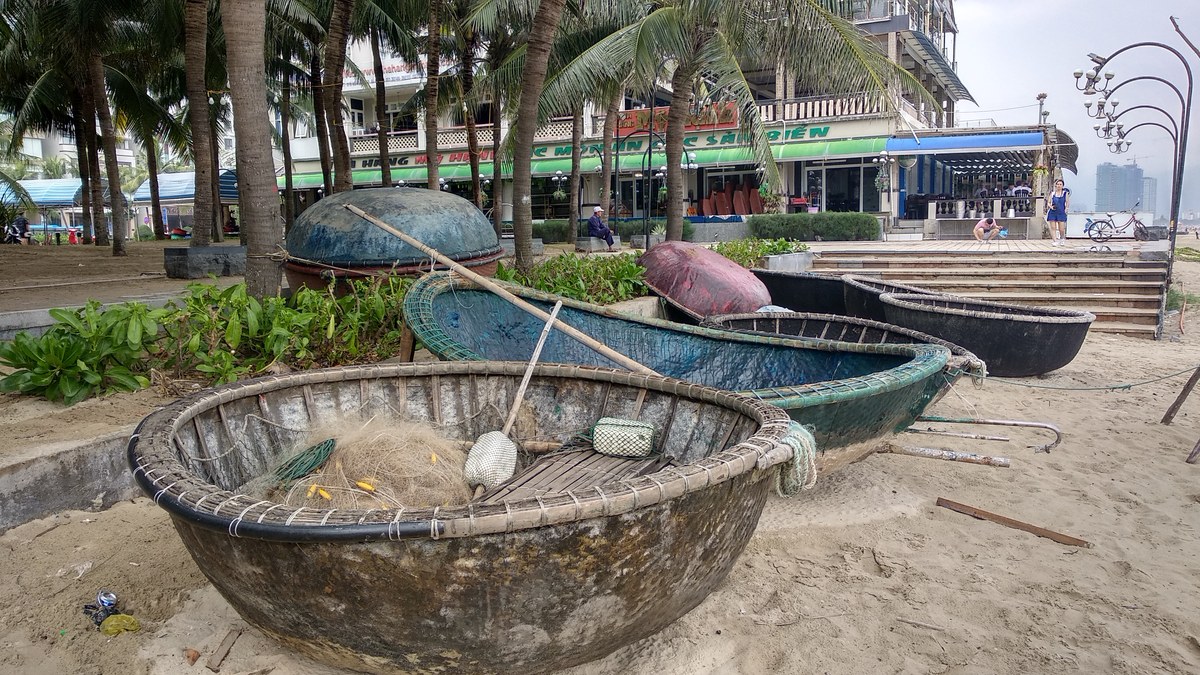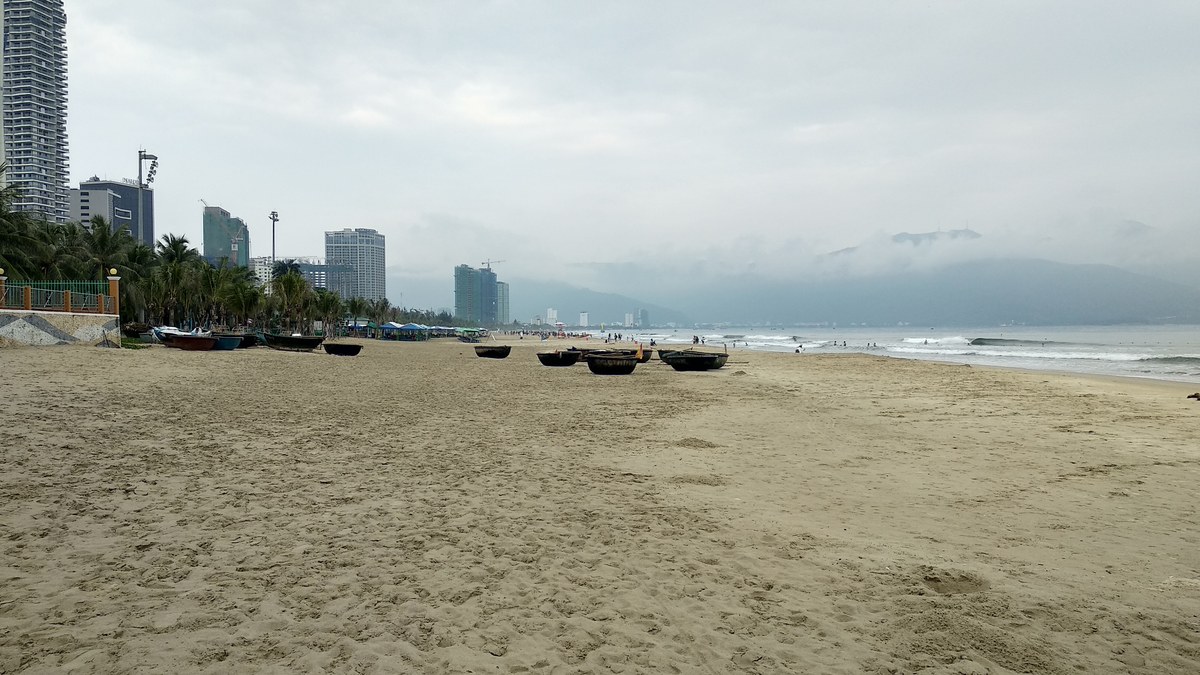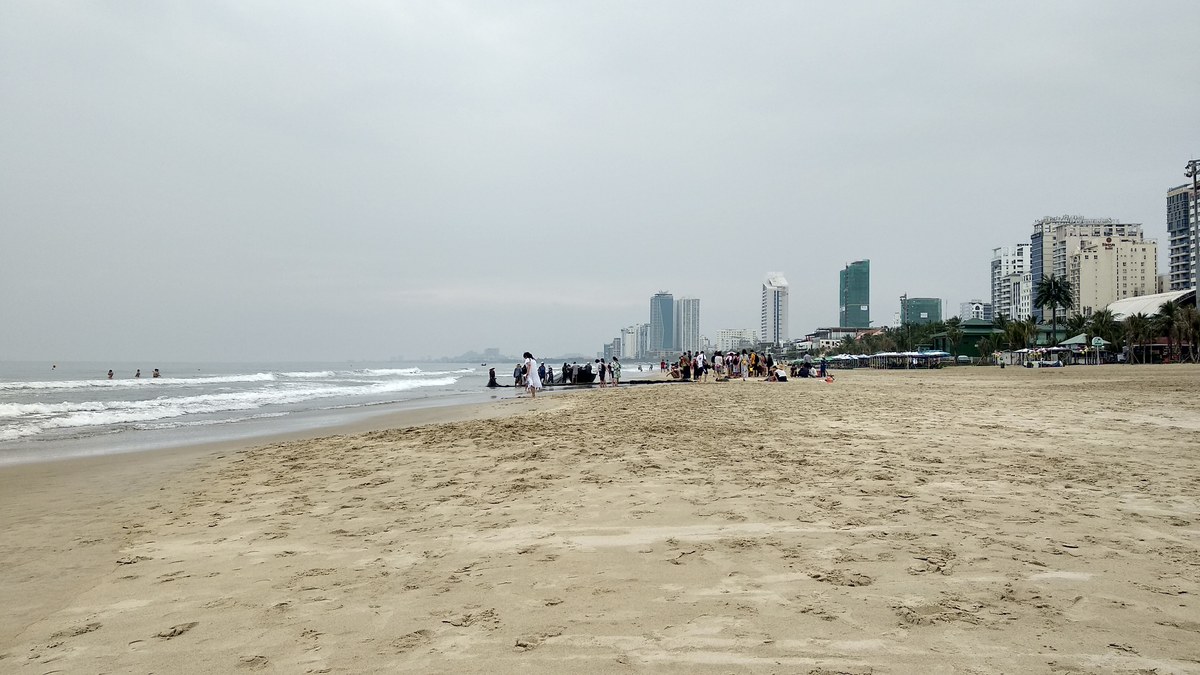 Random fly: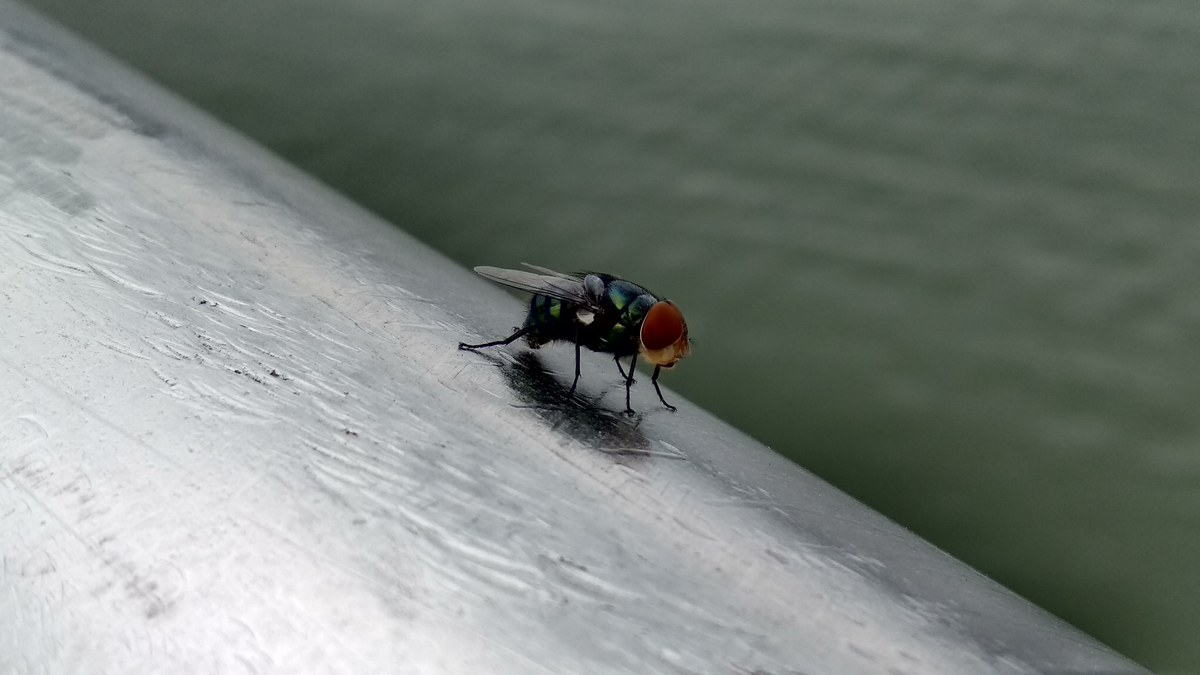 Central market: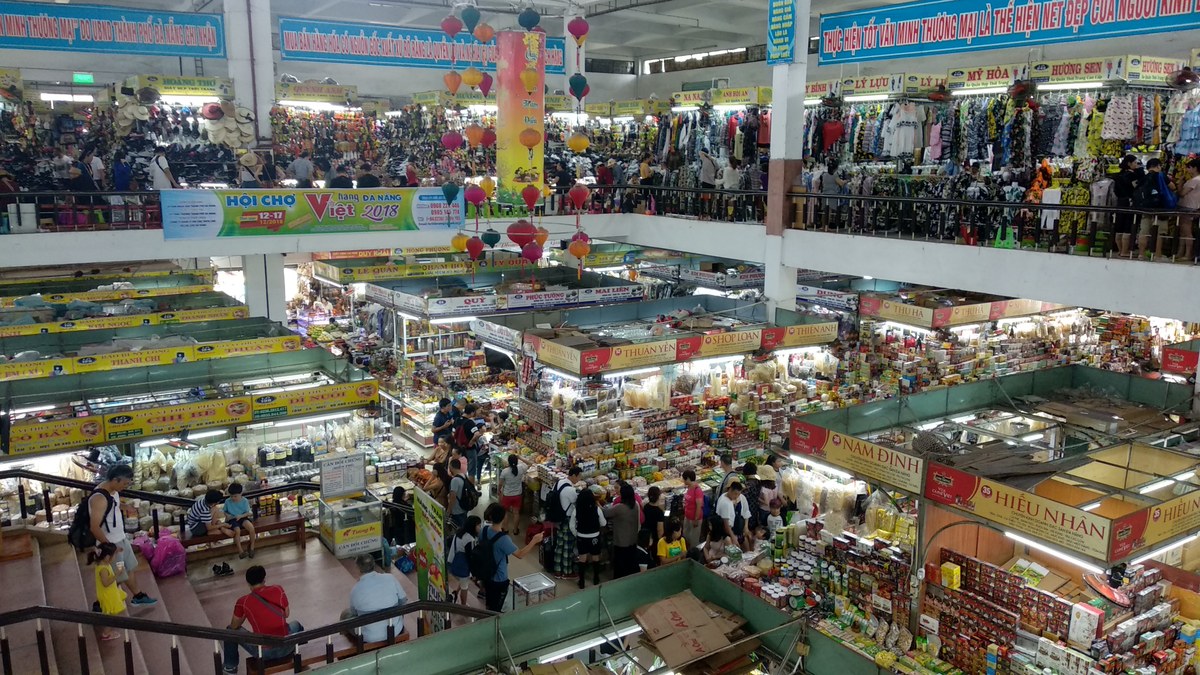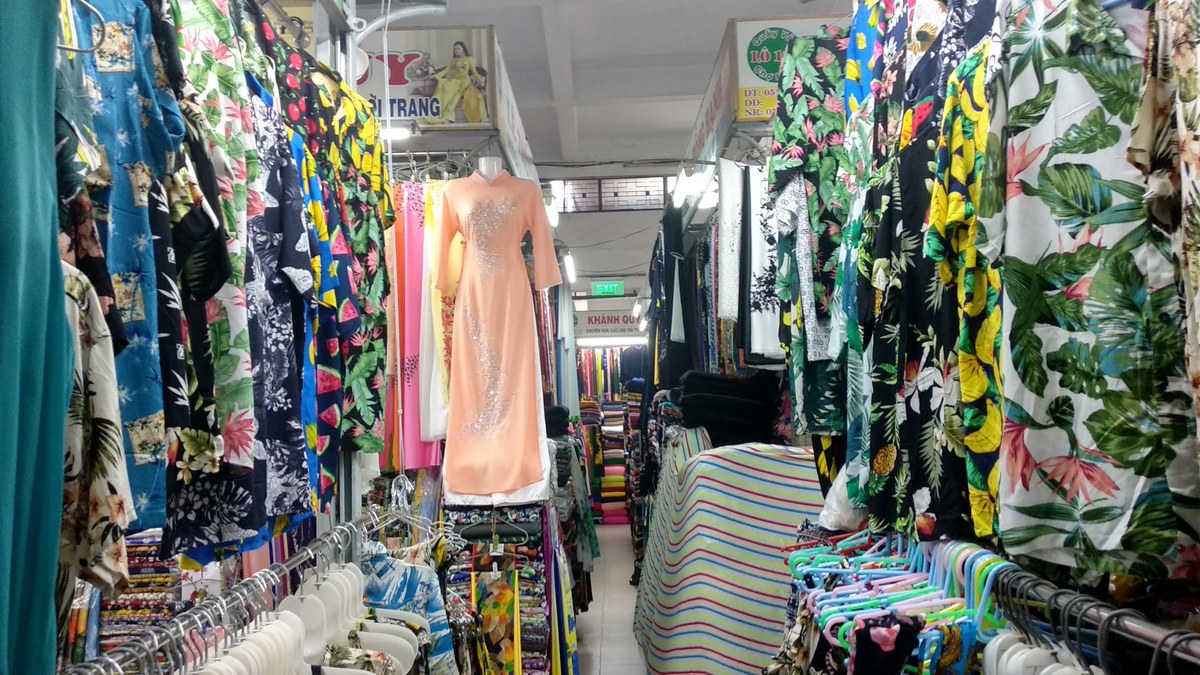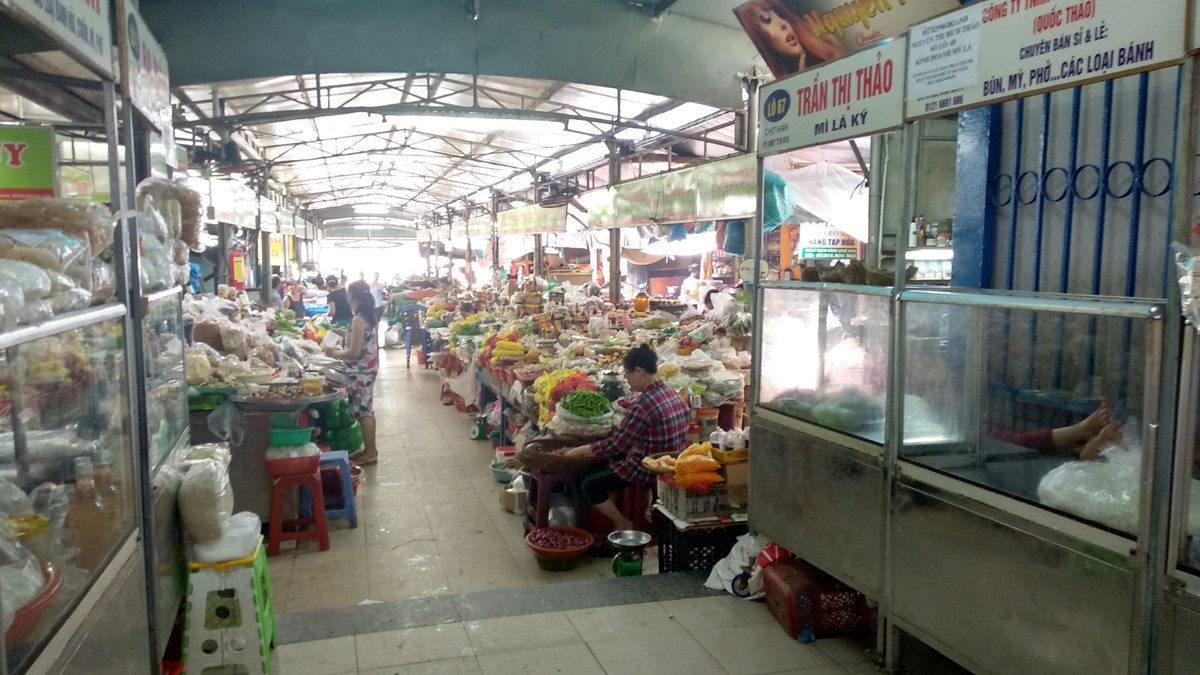 Fishing boat: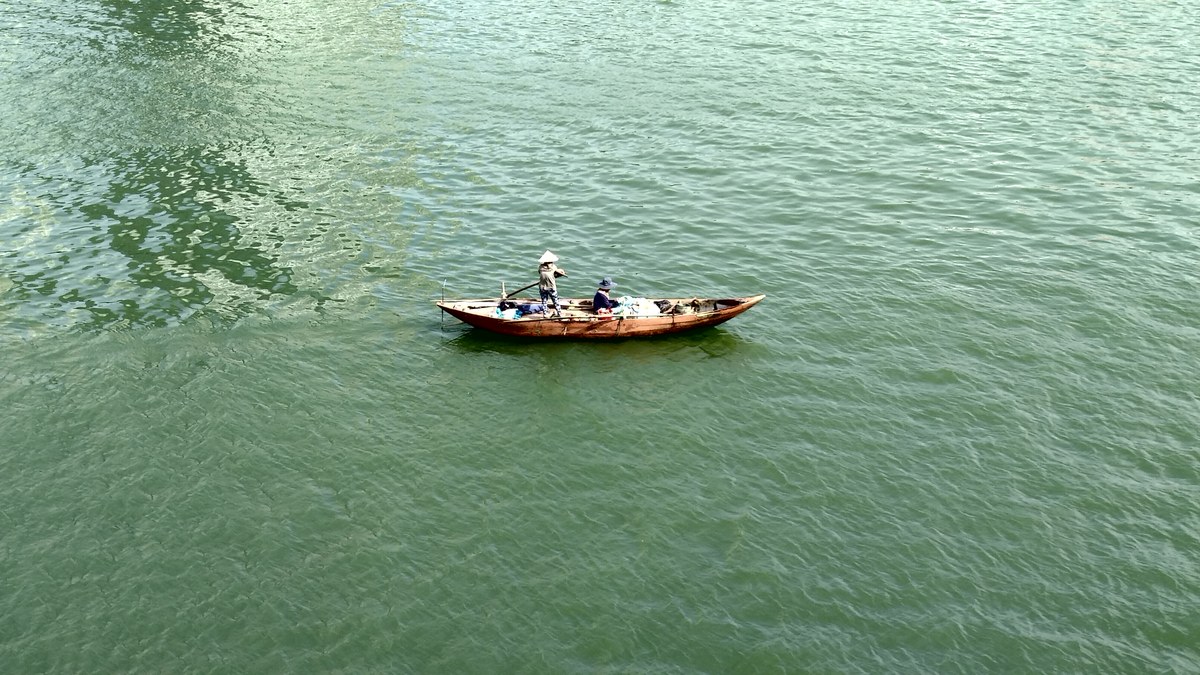 Another river view: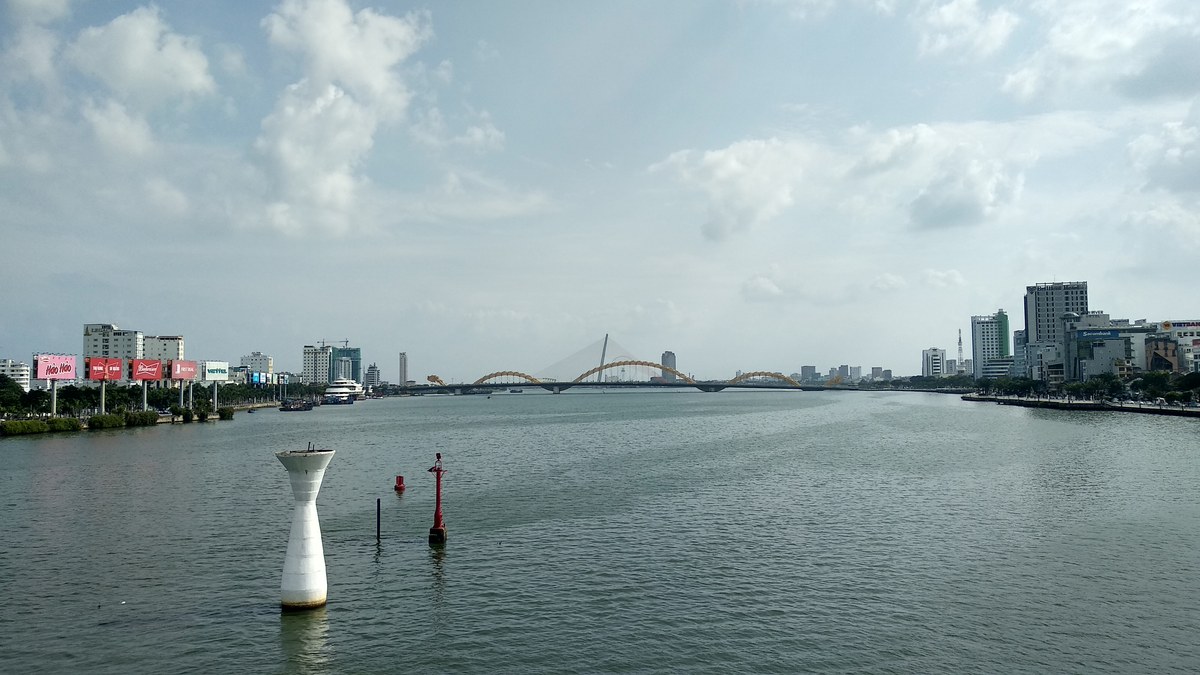 After a few days, we got a bicycle for Elena, and cycled from Da Nang into the small tourist town Hội An: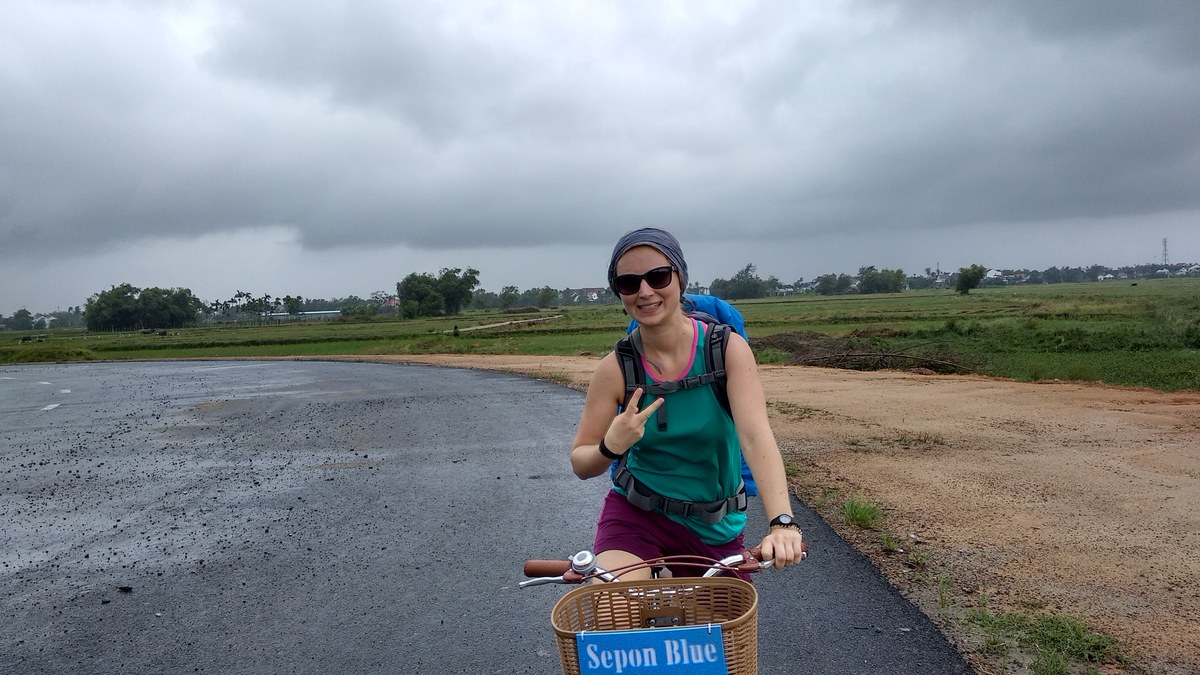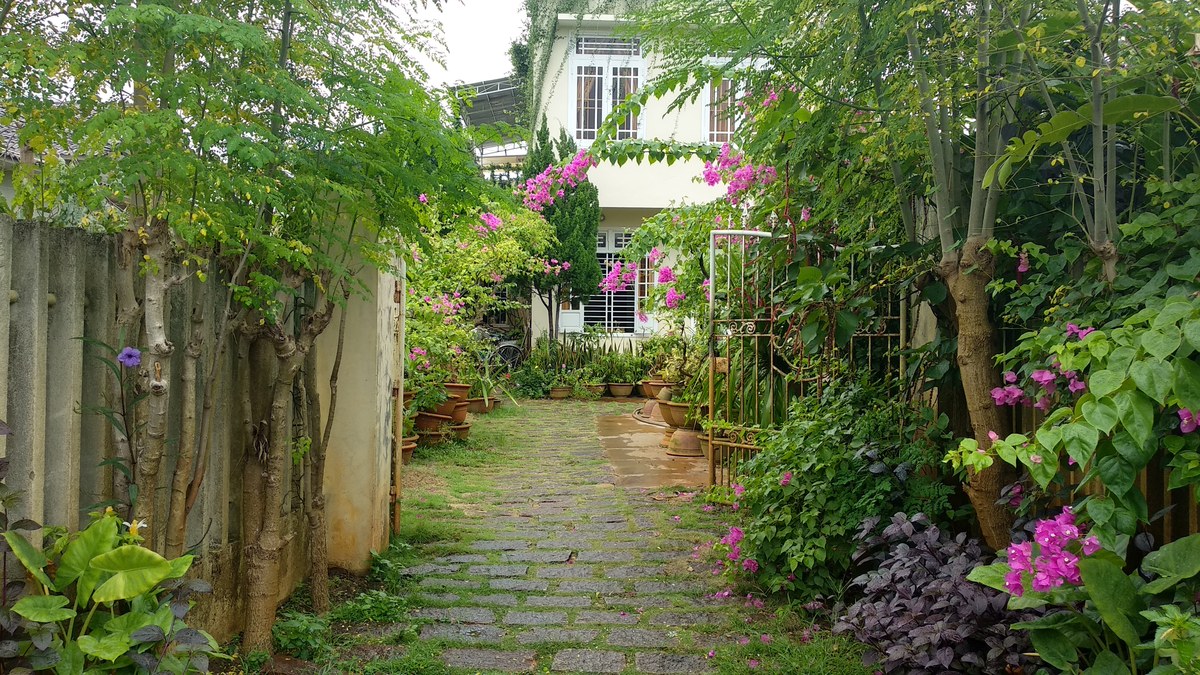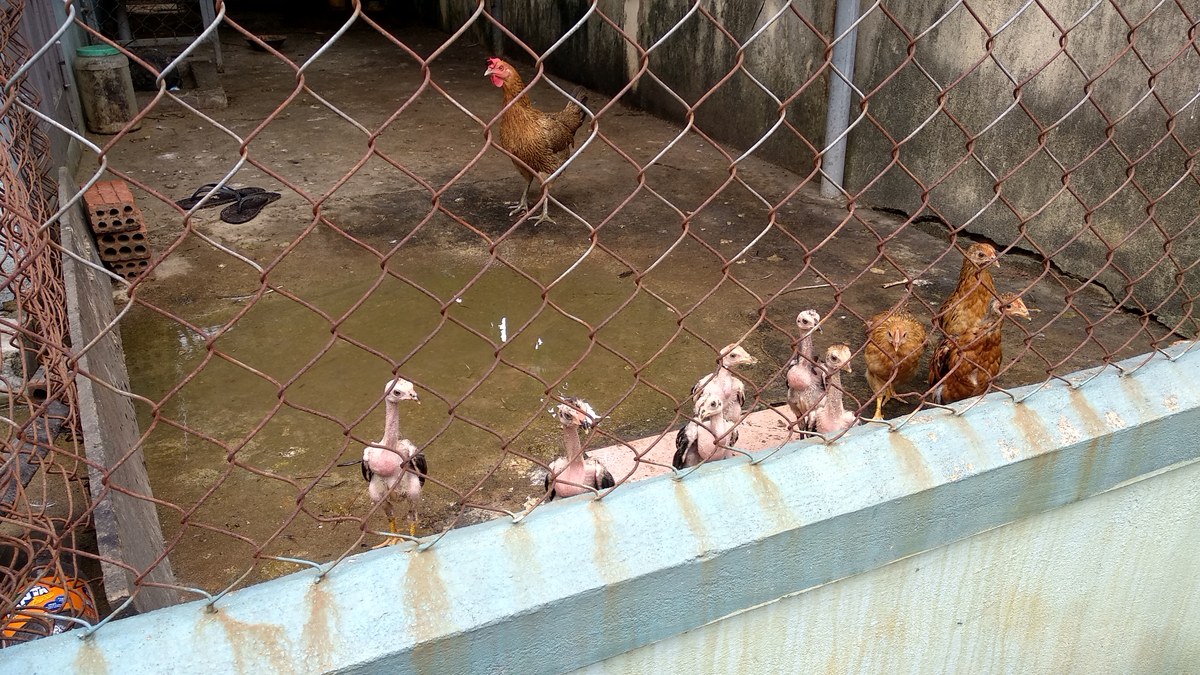 Cao lầu, a speciality of the town, consists of pork, noodles and different vegetables: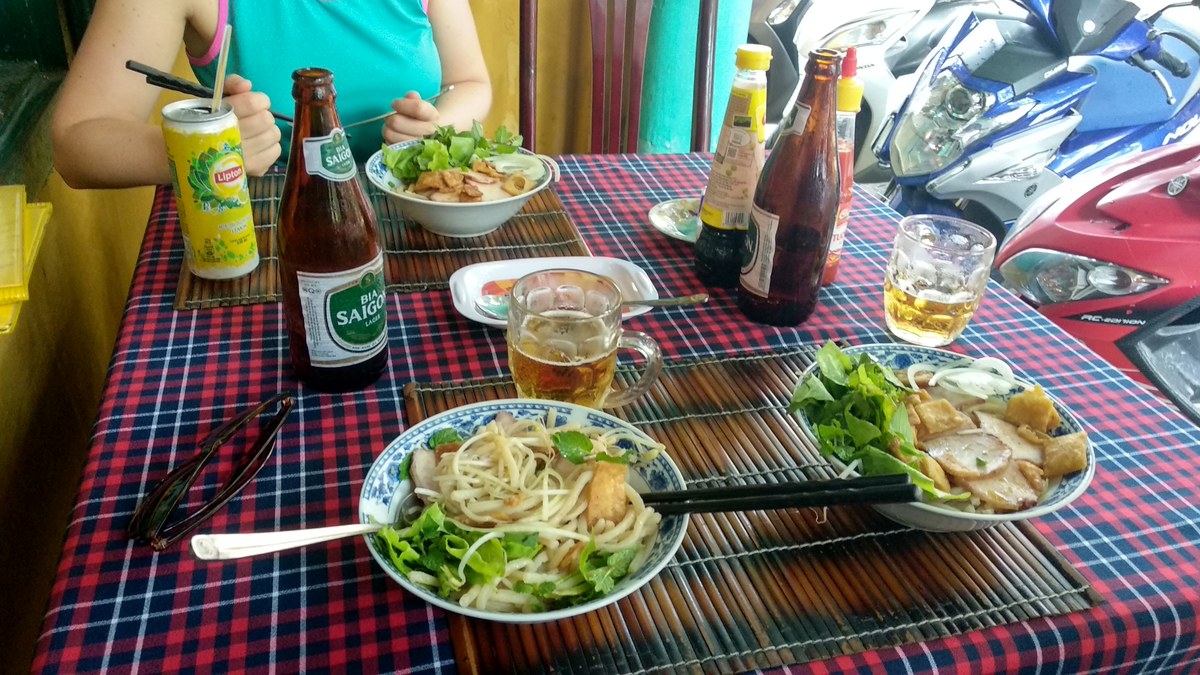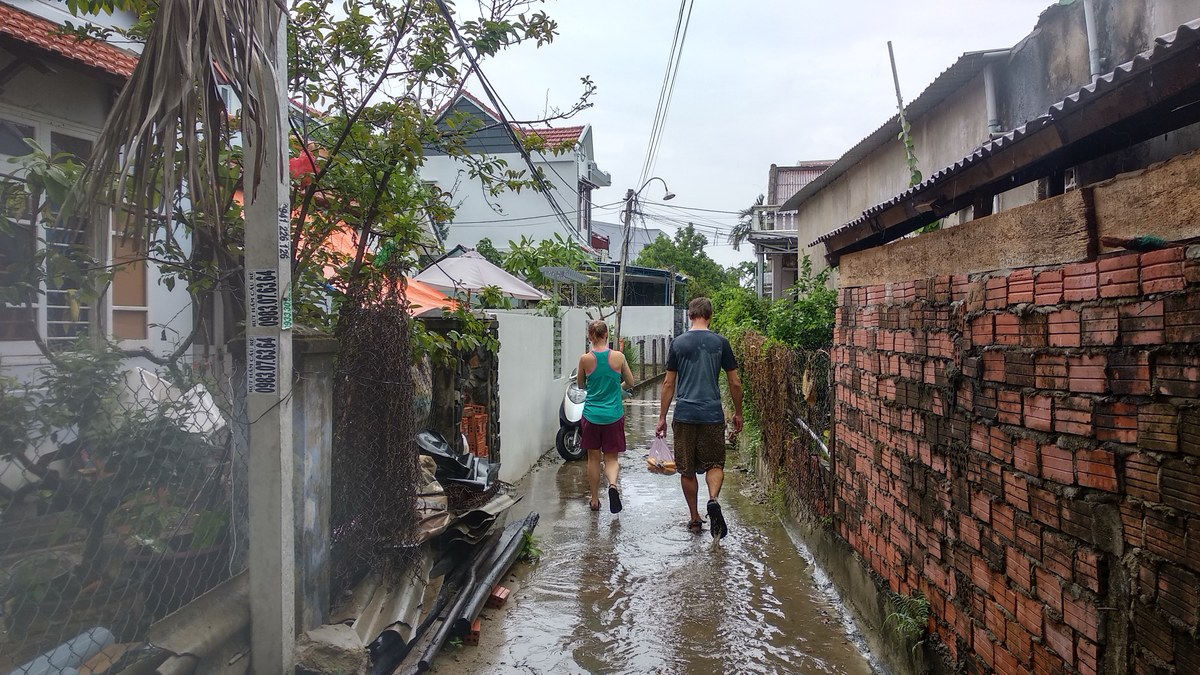 Cao lầu: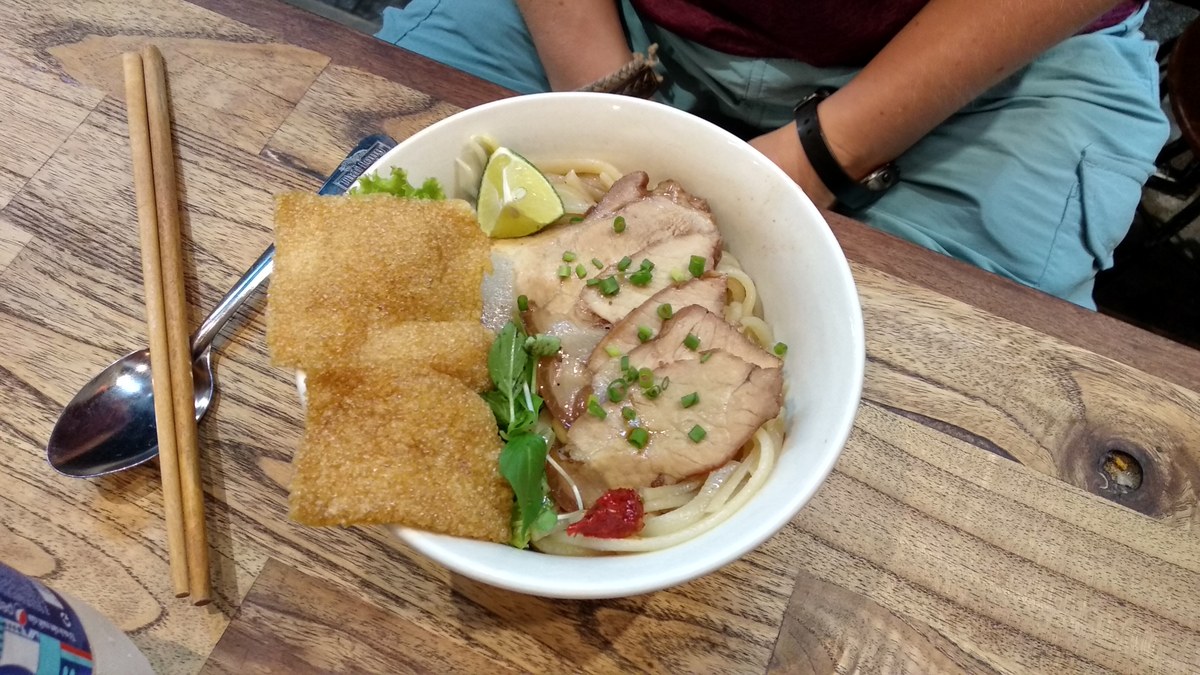 Cơm gà: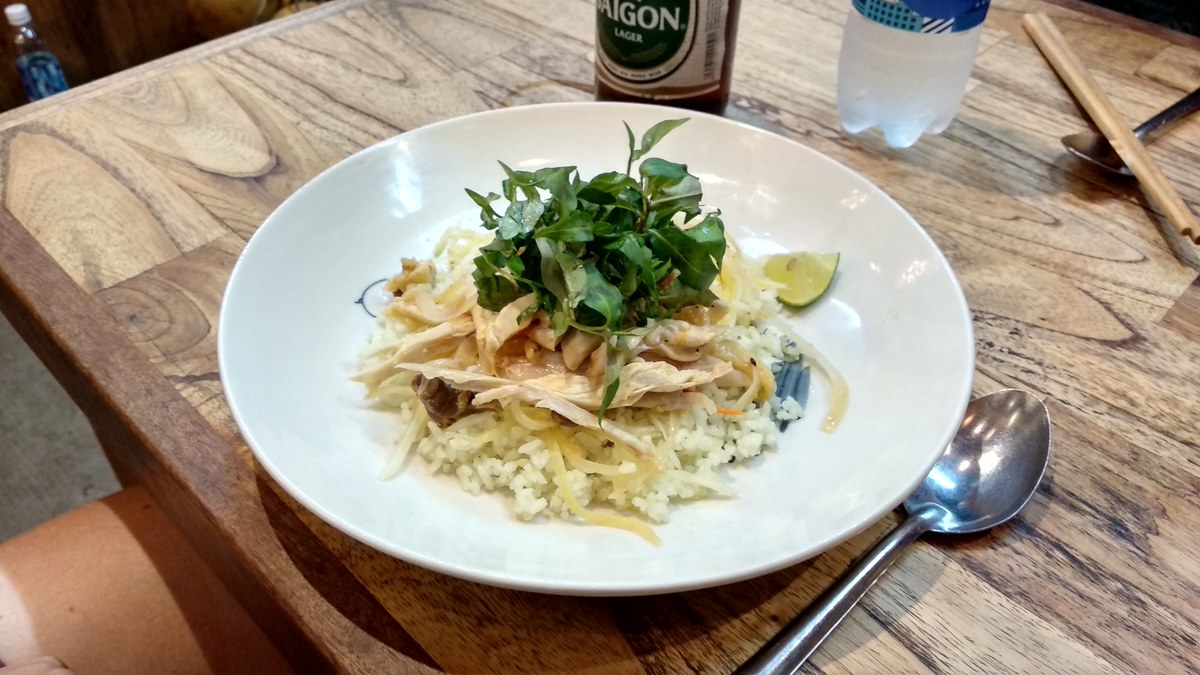 Mì quảng tôm thịt: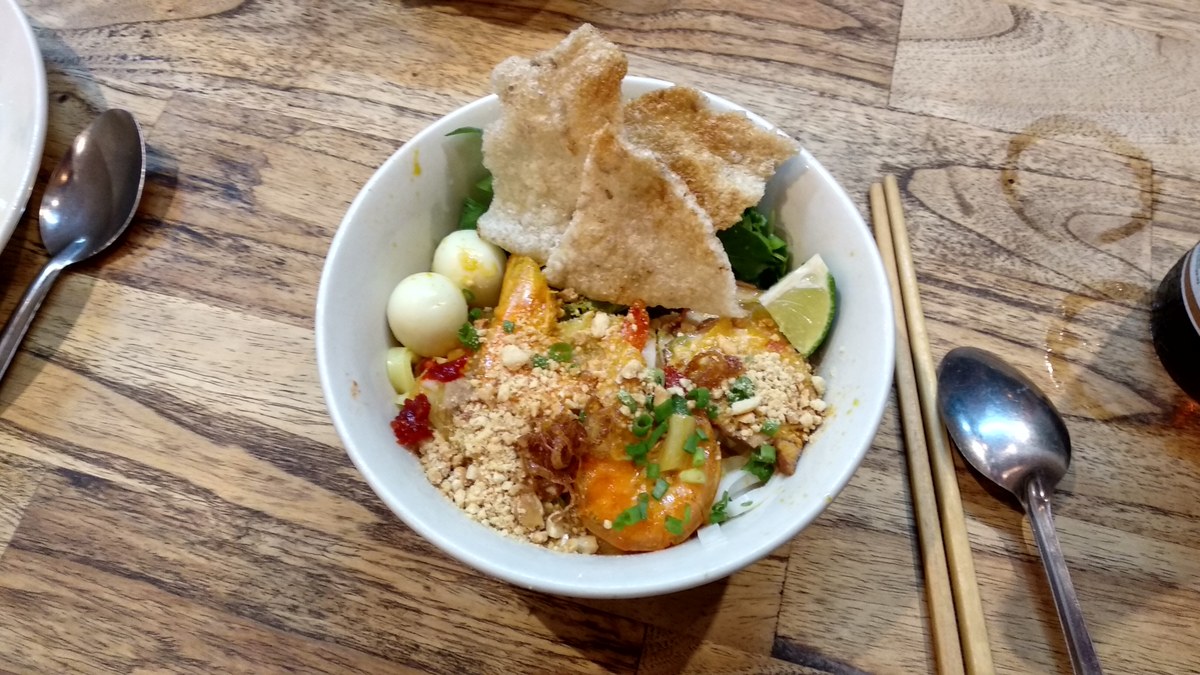 Night out in Hội An: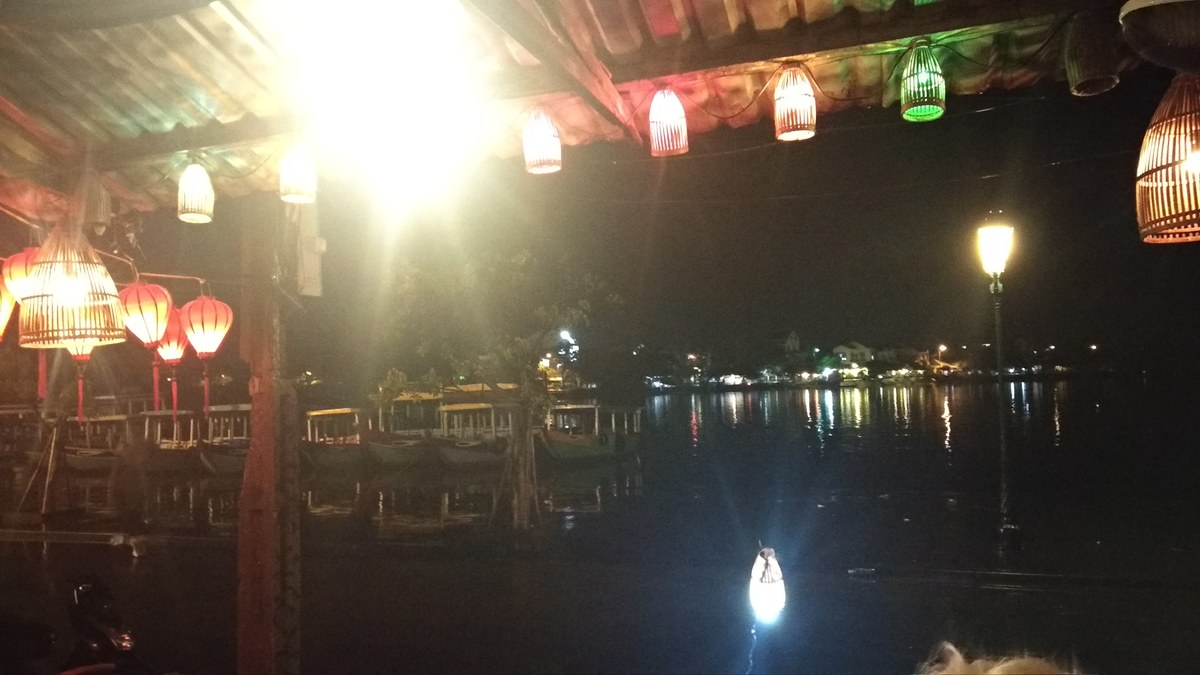 Our first attempt at going to the beach for a swim was not successful, as strong wind and slight rain were coming up, just as we arrived: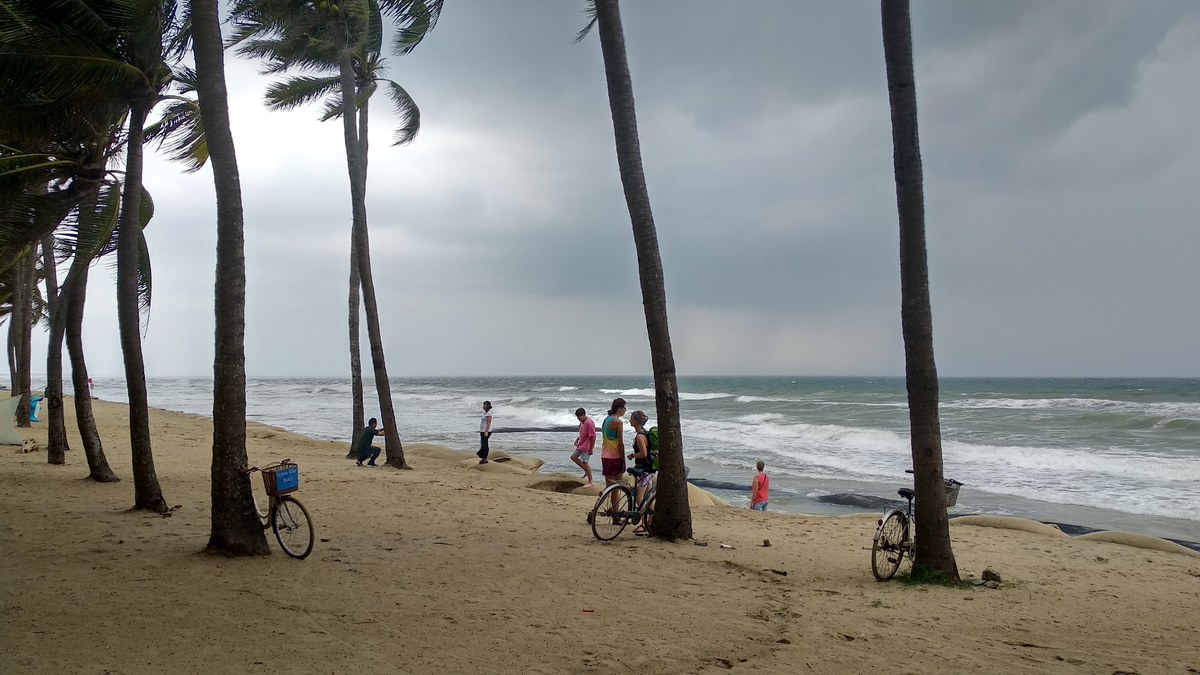 Papaya tree: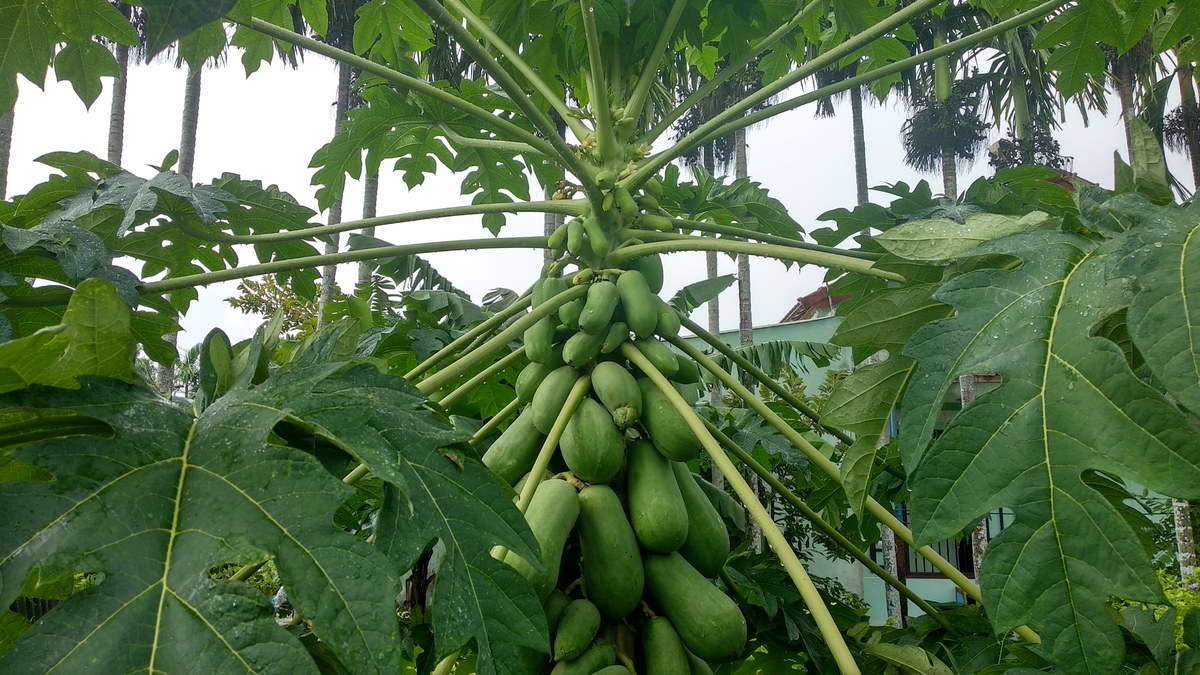 Alleys: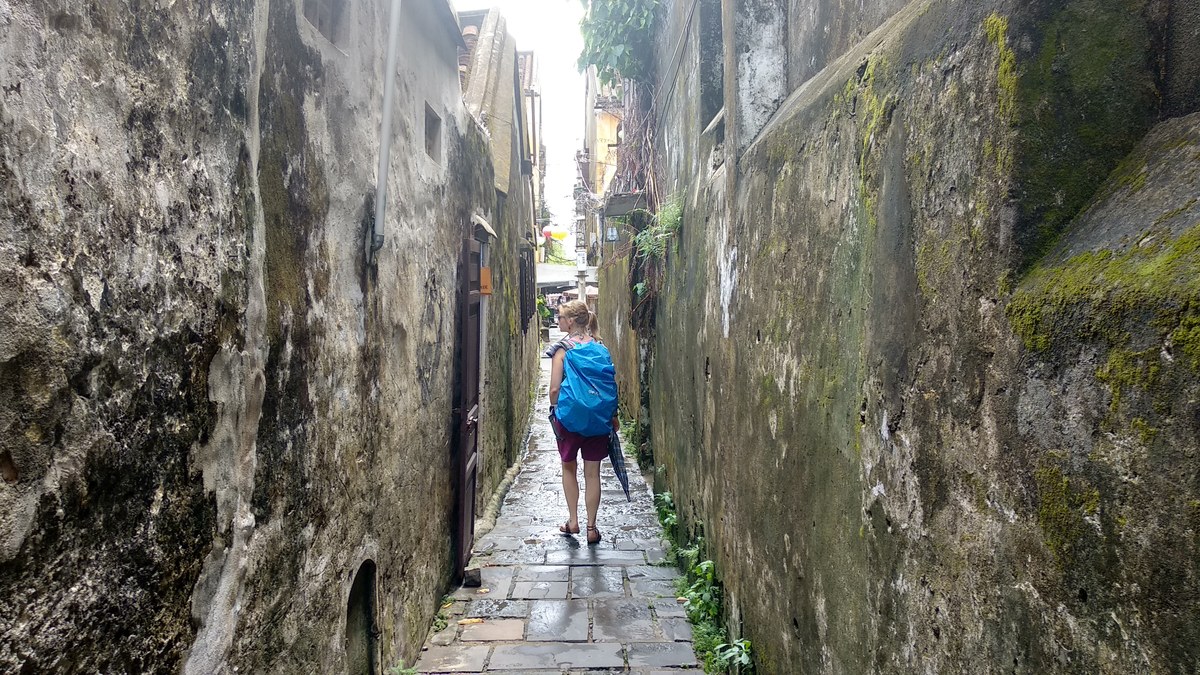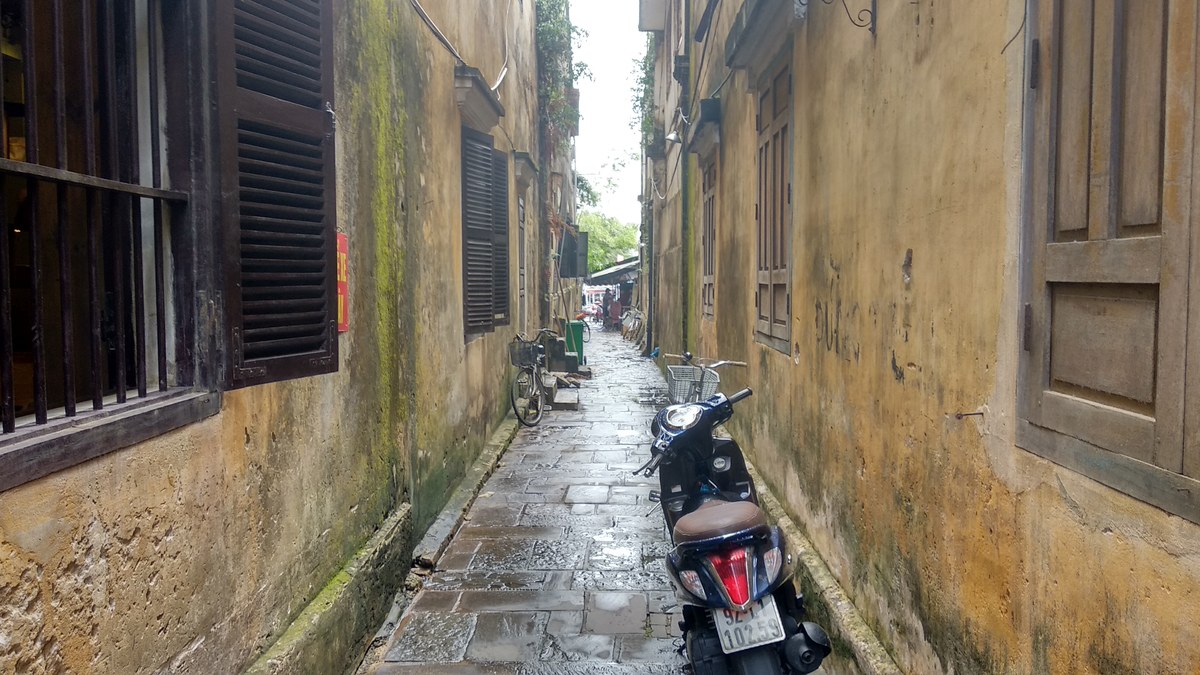 Coffee and coconut: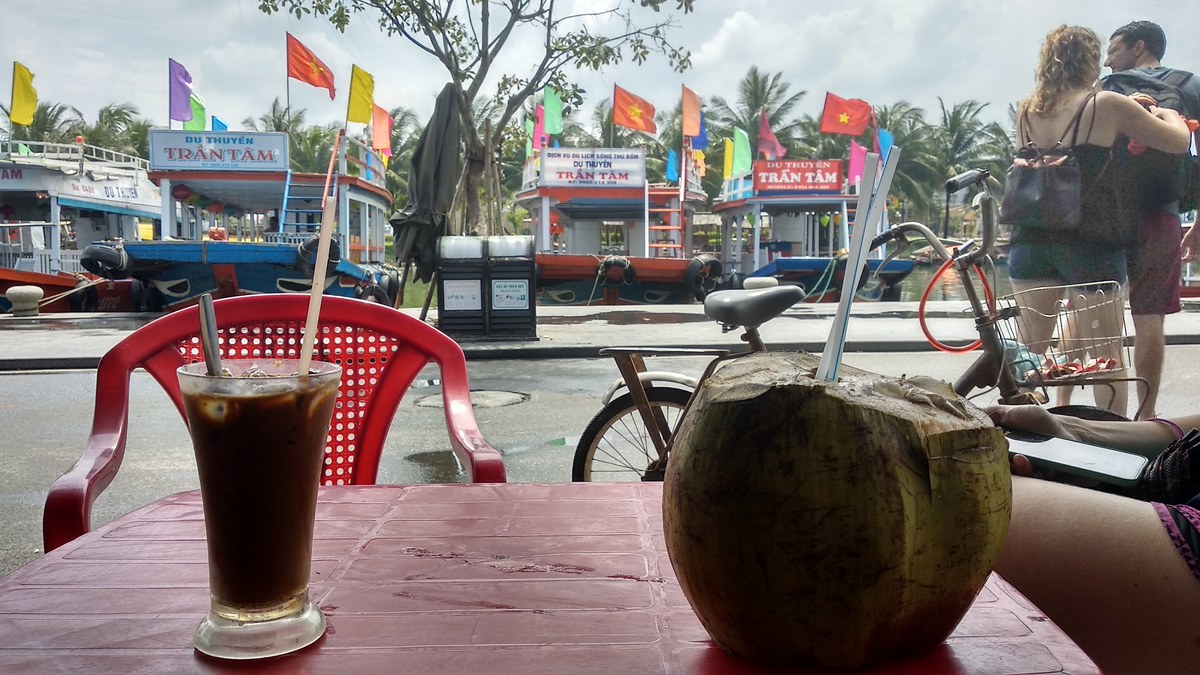 Nice bike!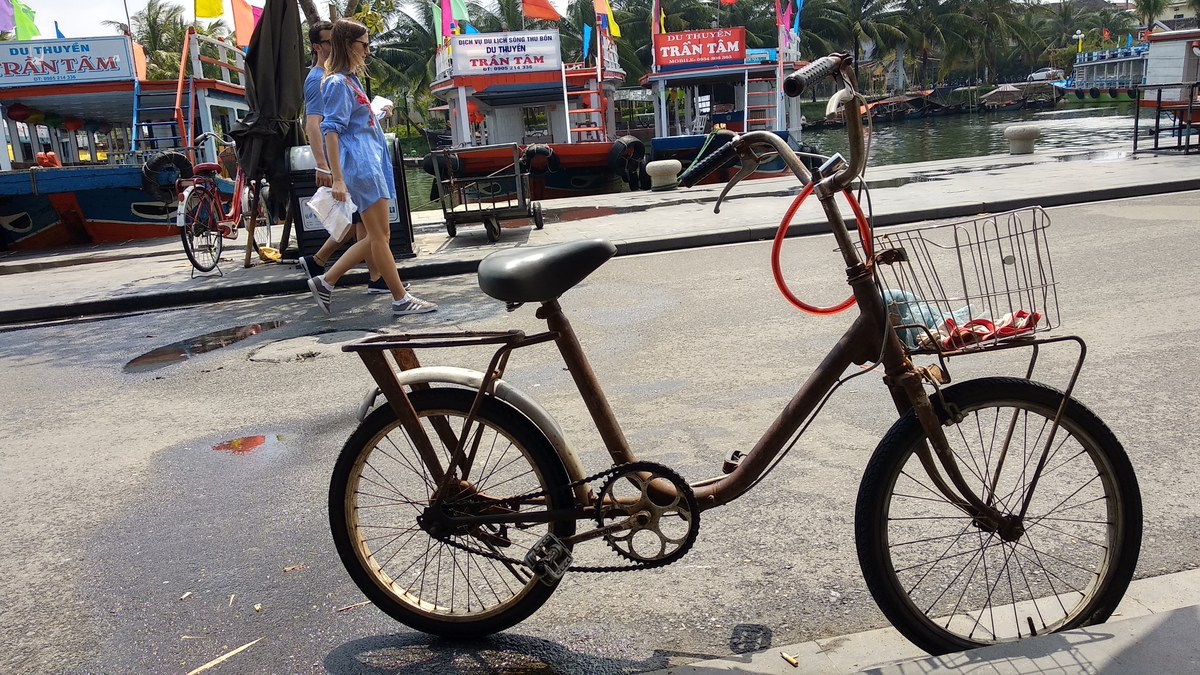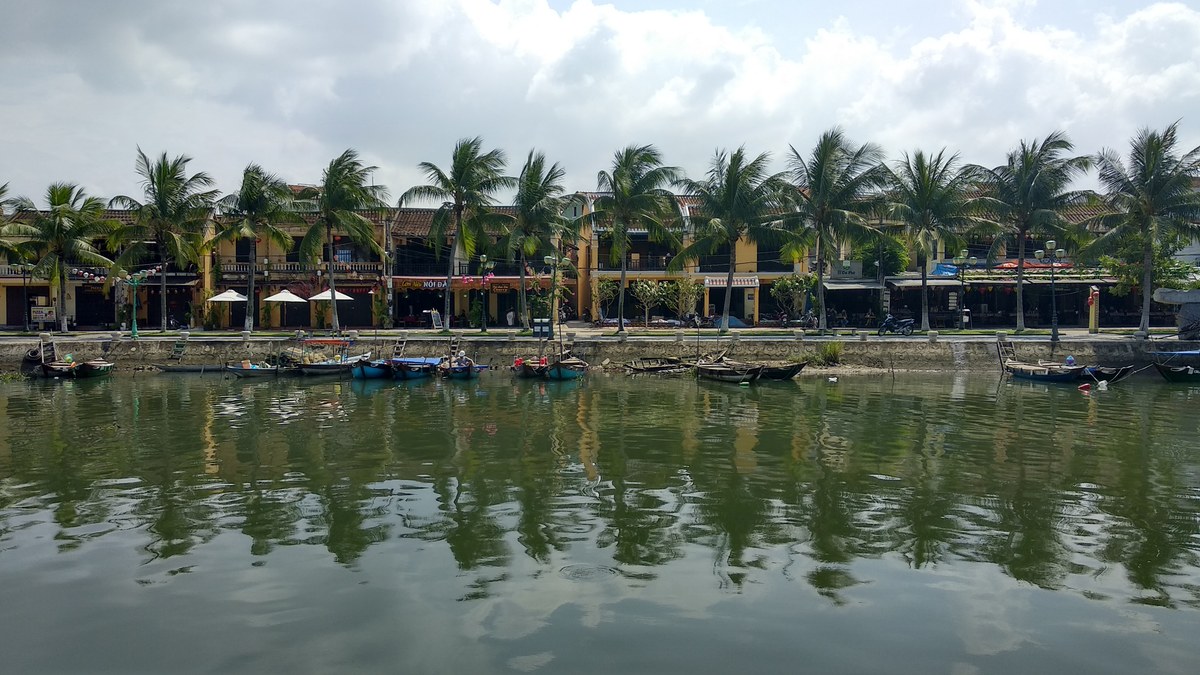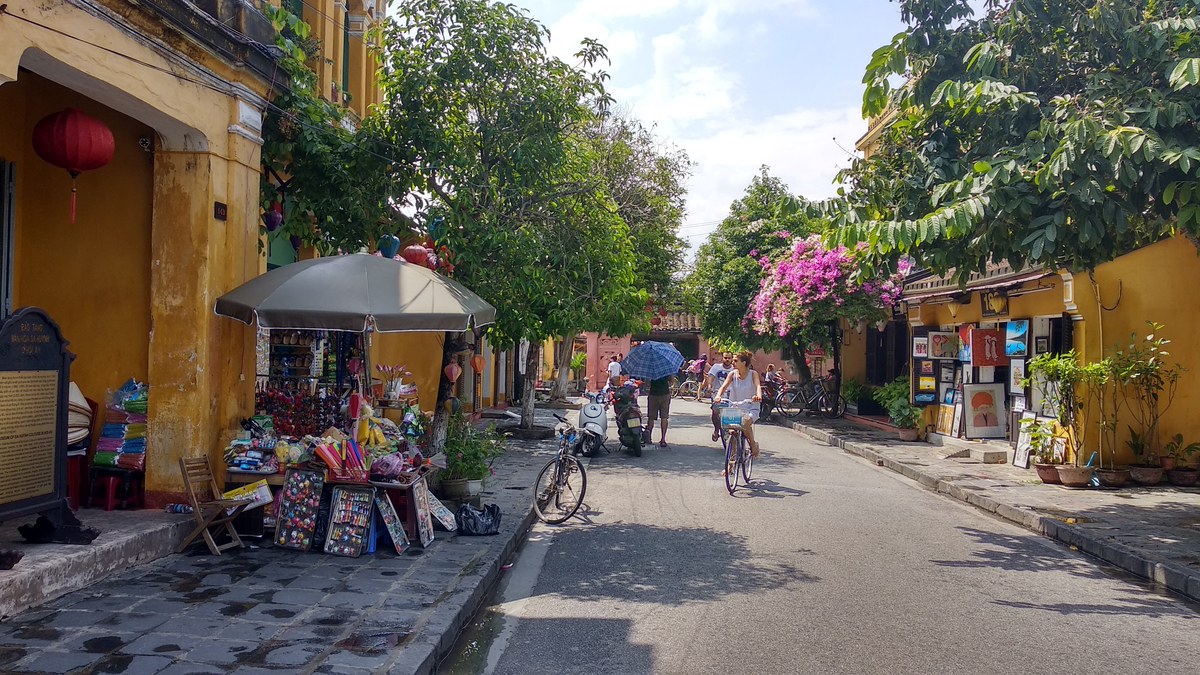 The main attraction, the Japanese bridge: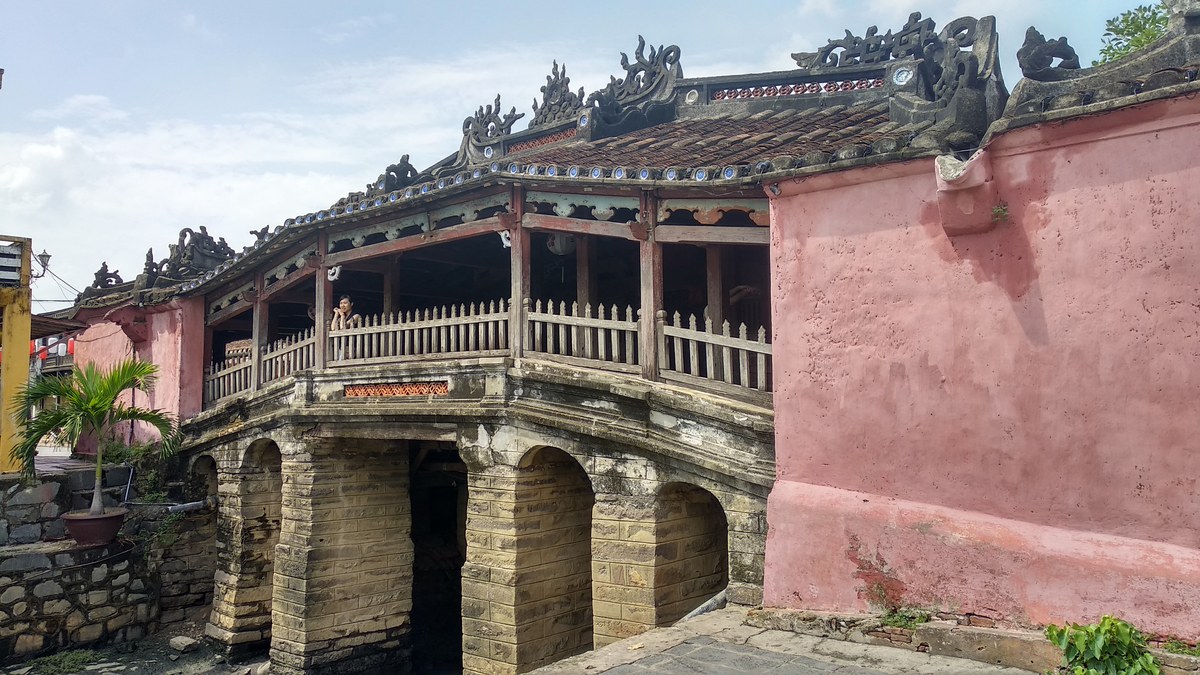 Some river views: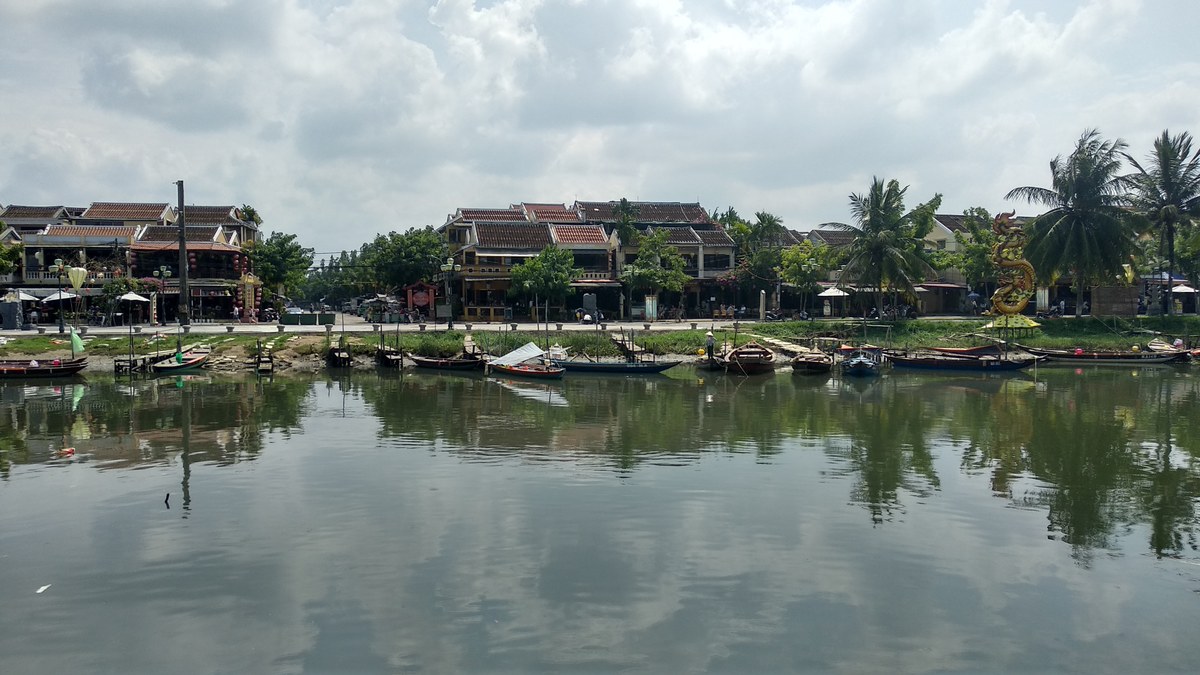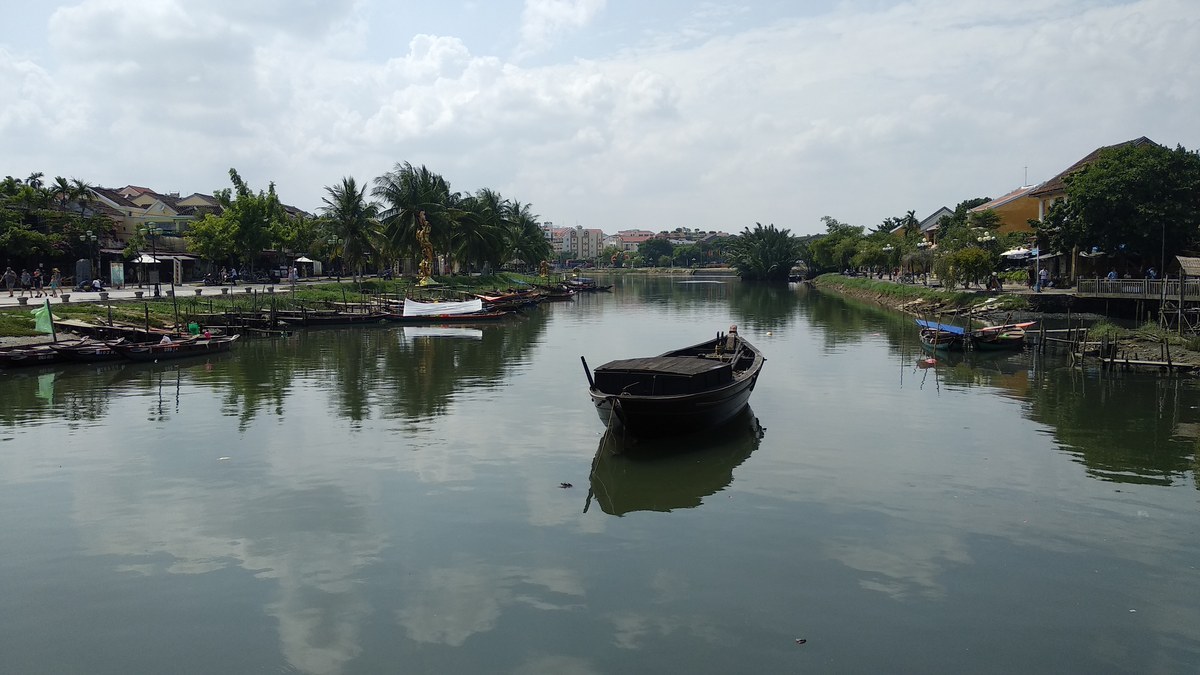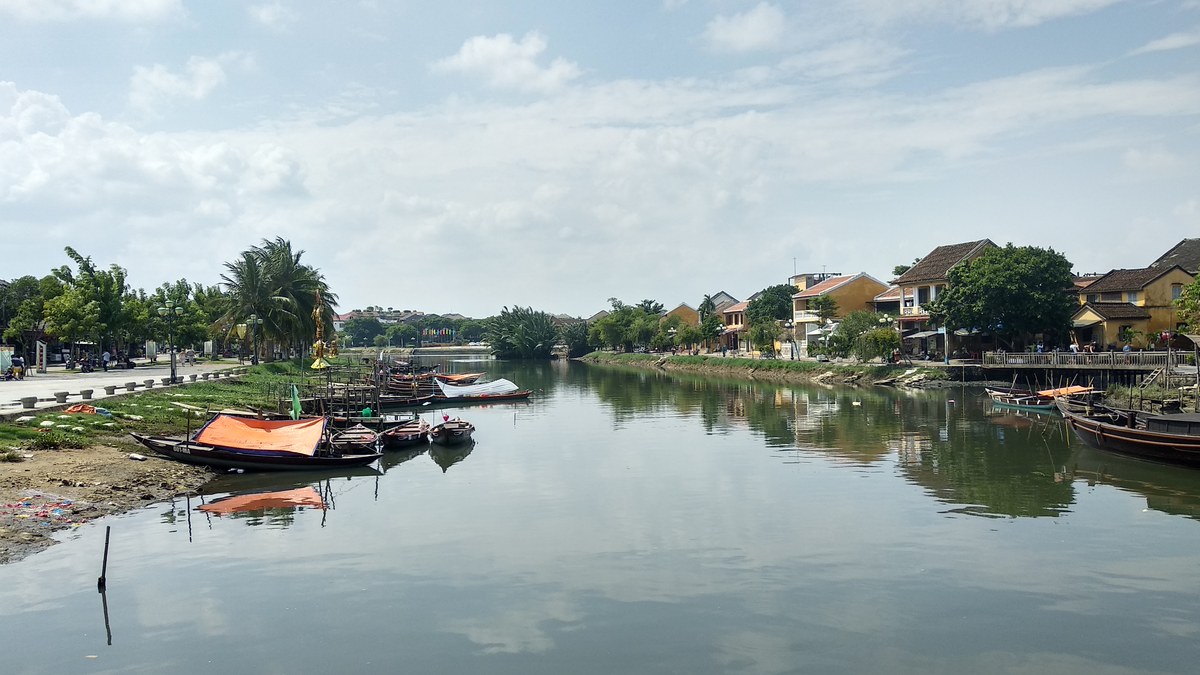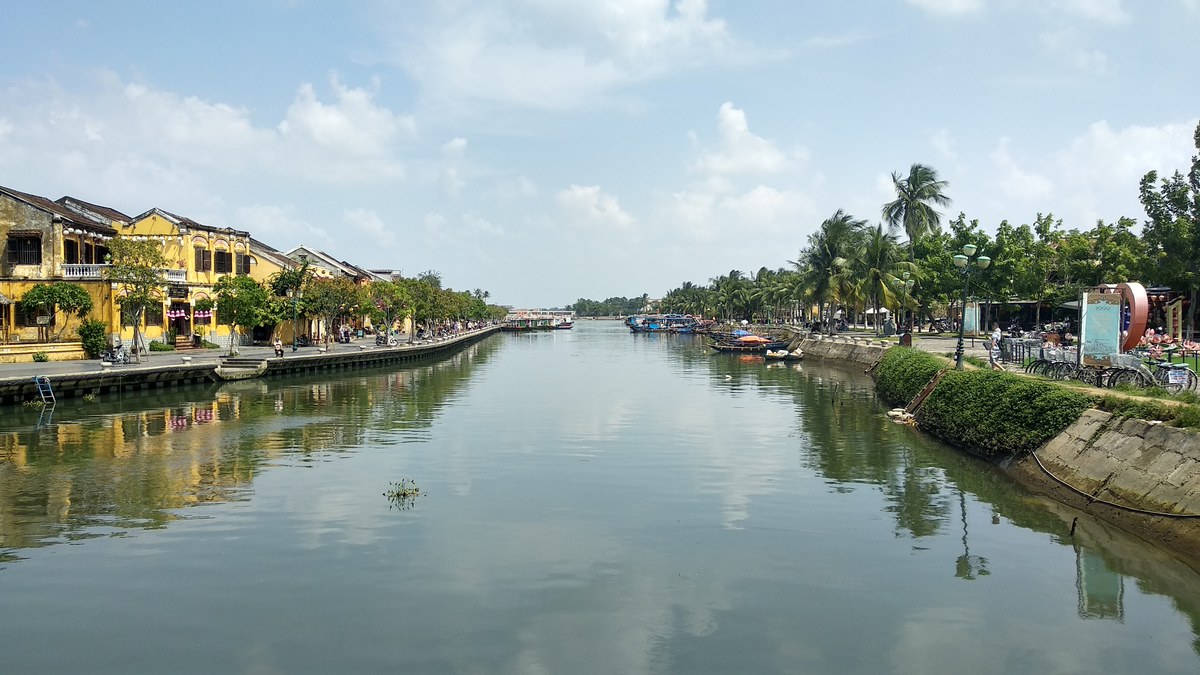 Exploring the town: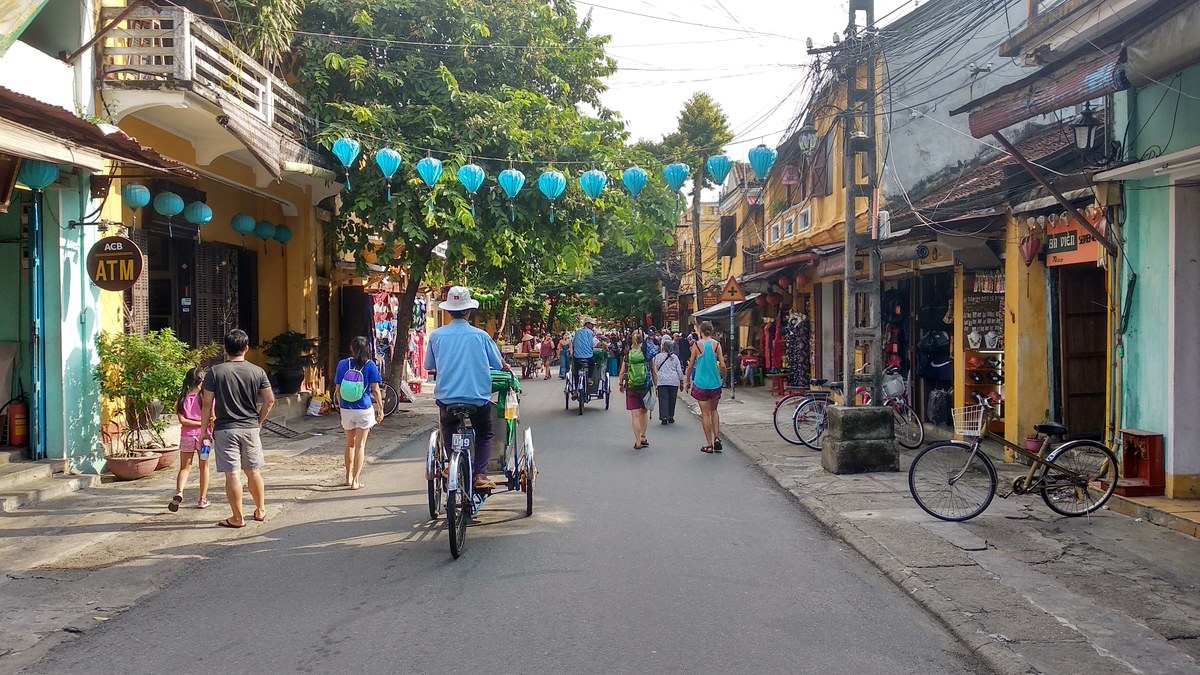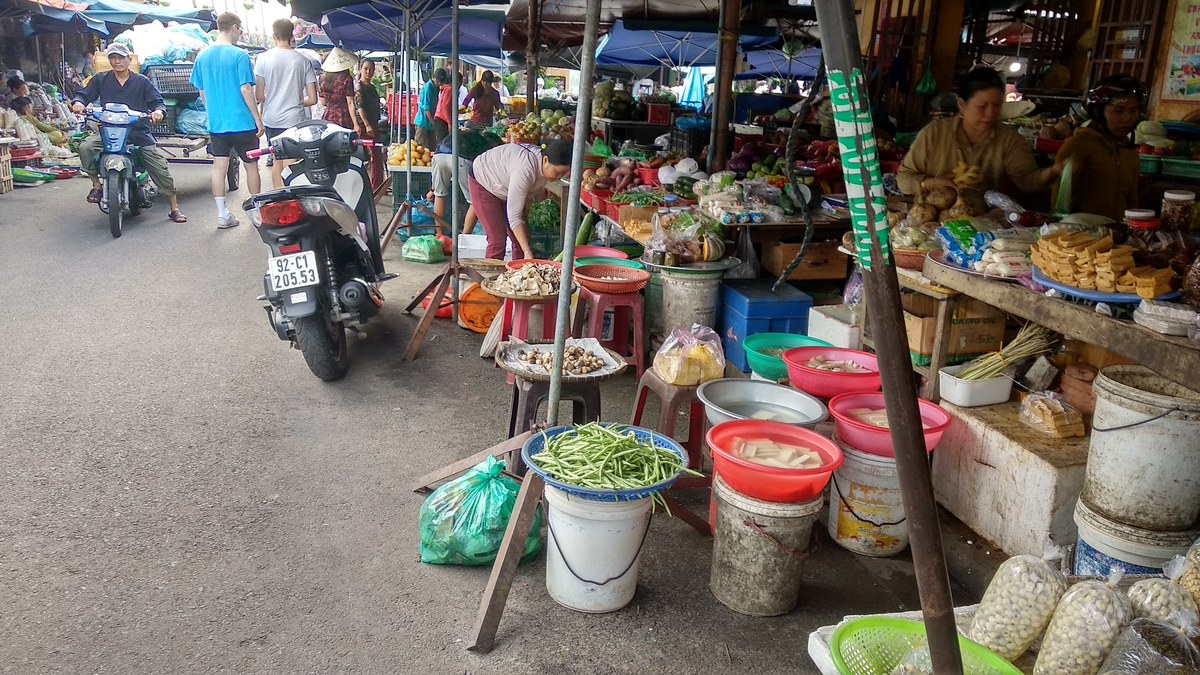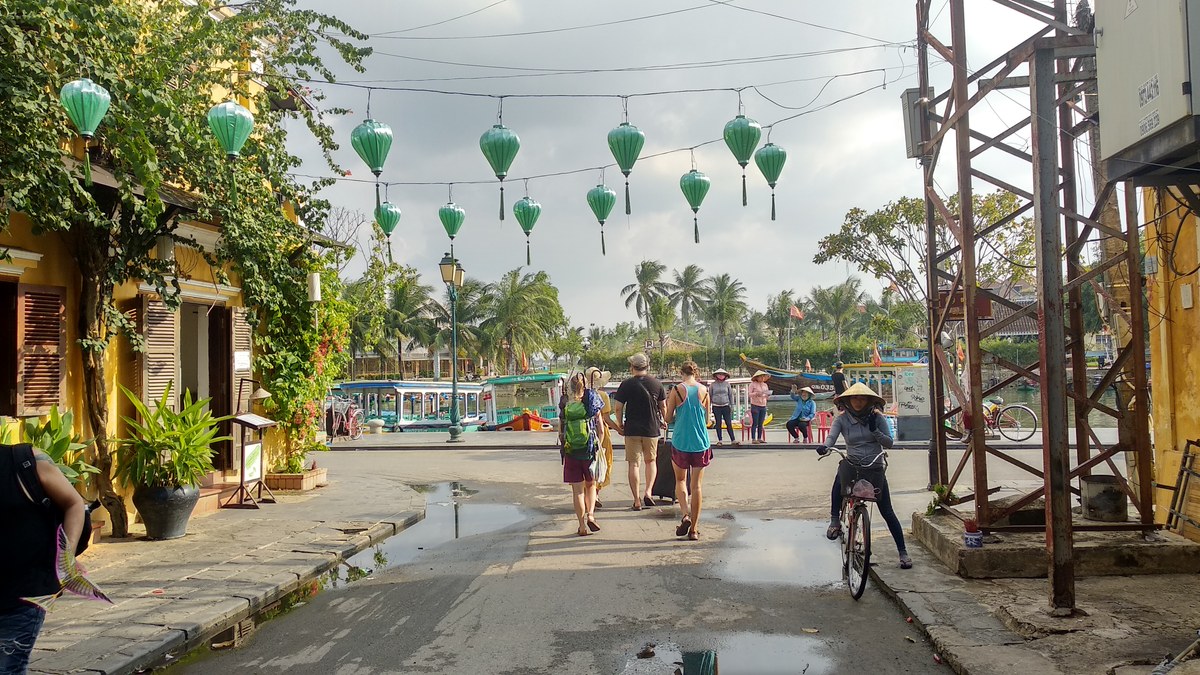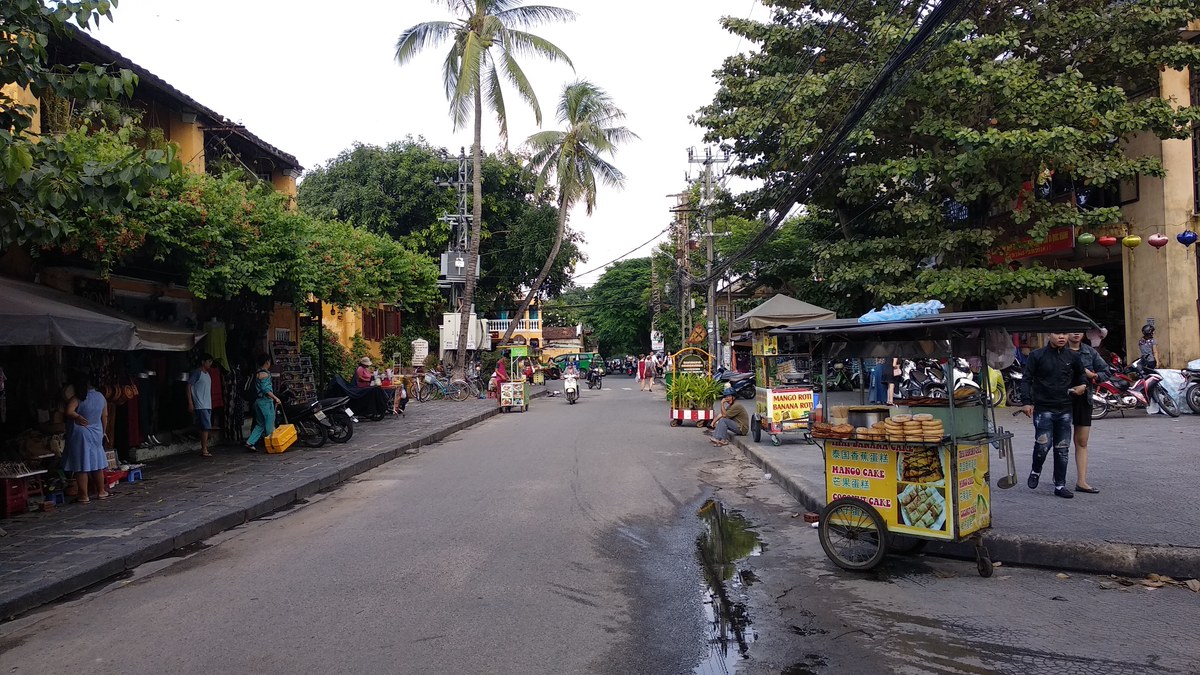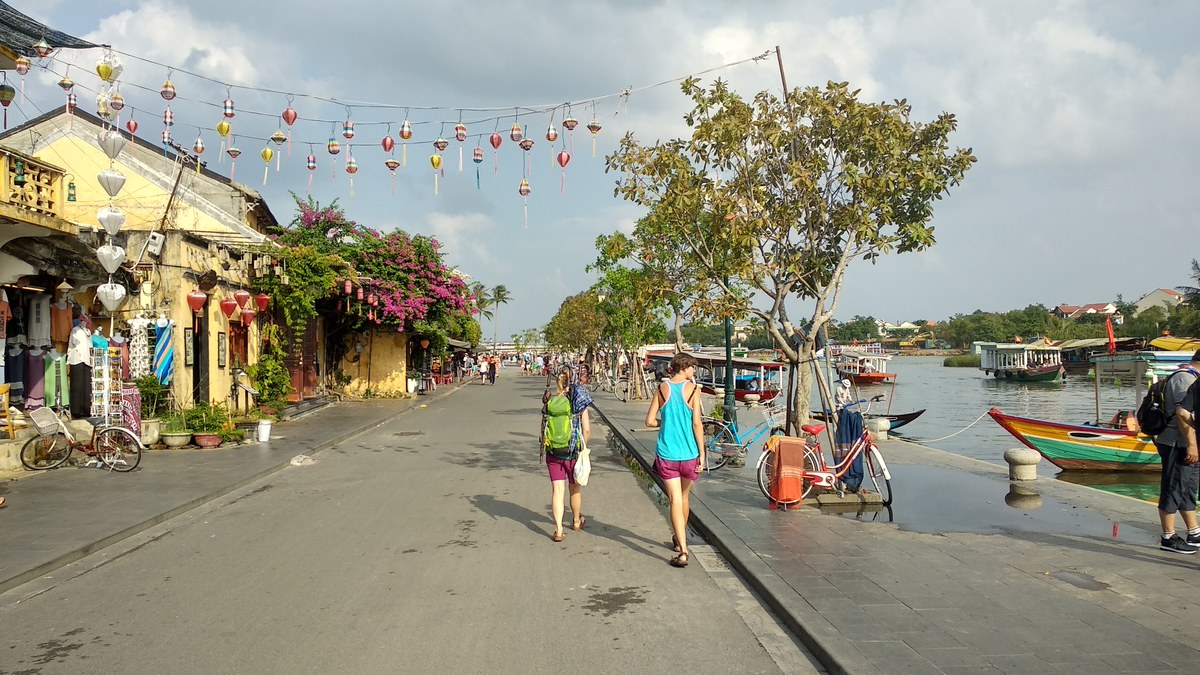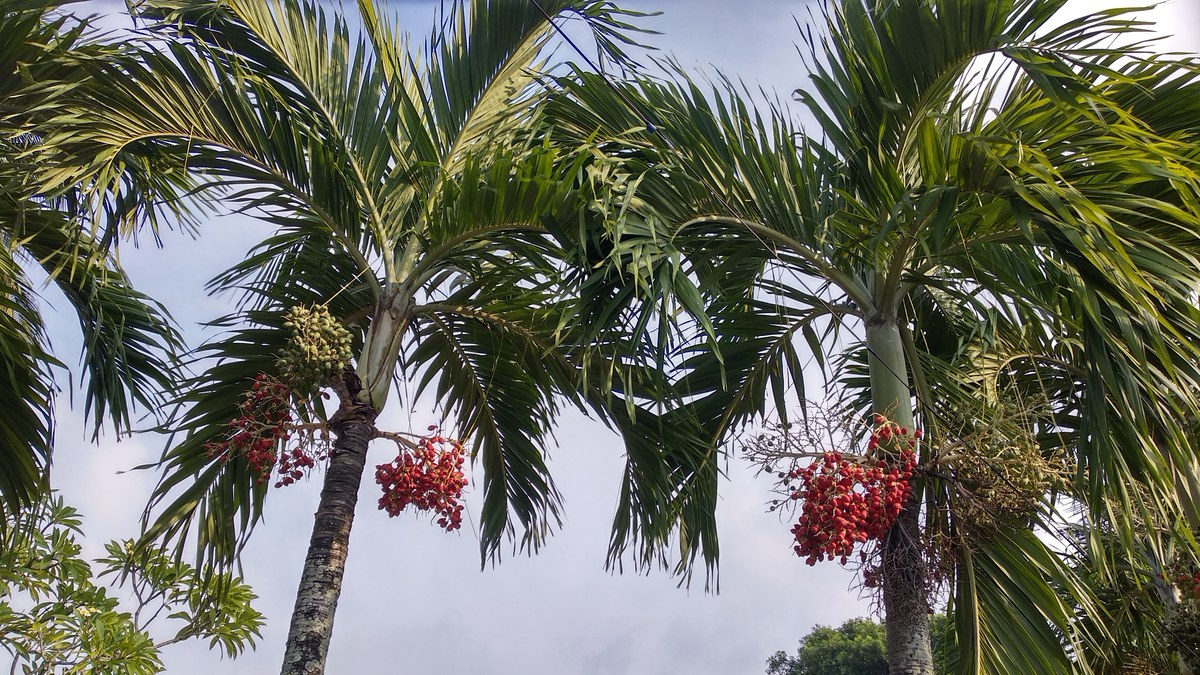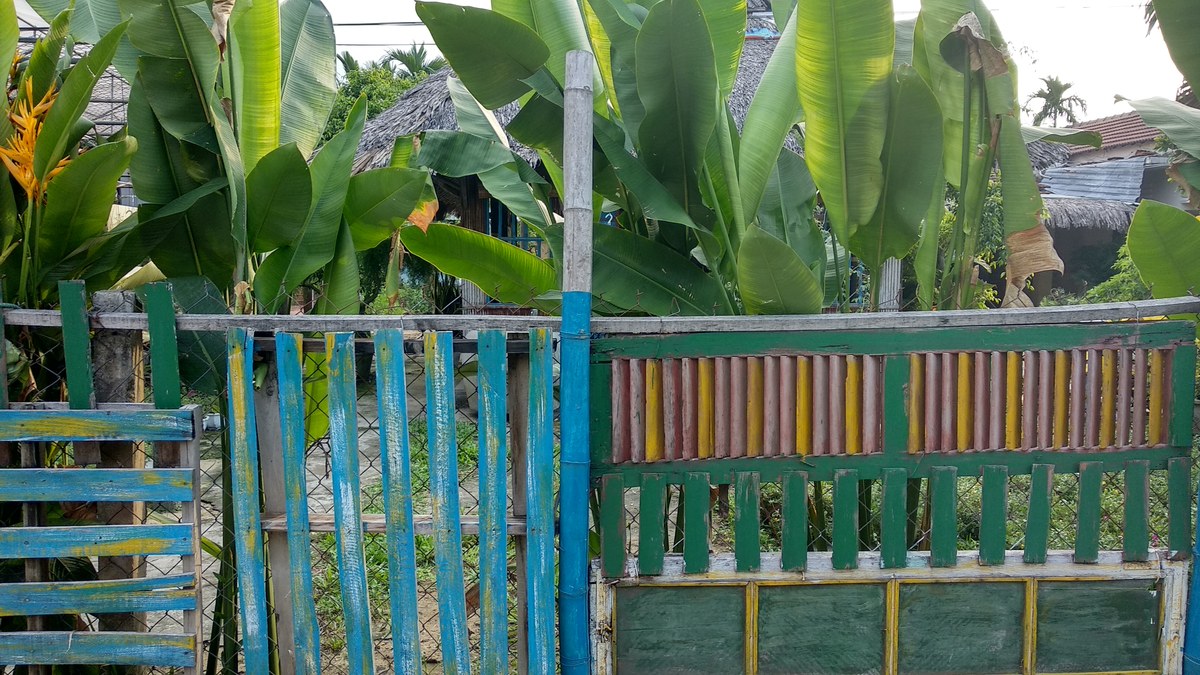 Another attempt at going for a swim. This time we succeeded!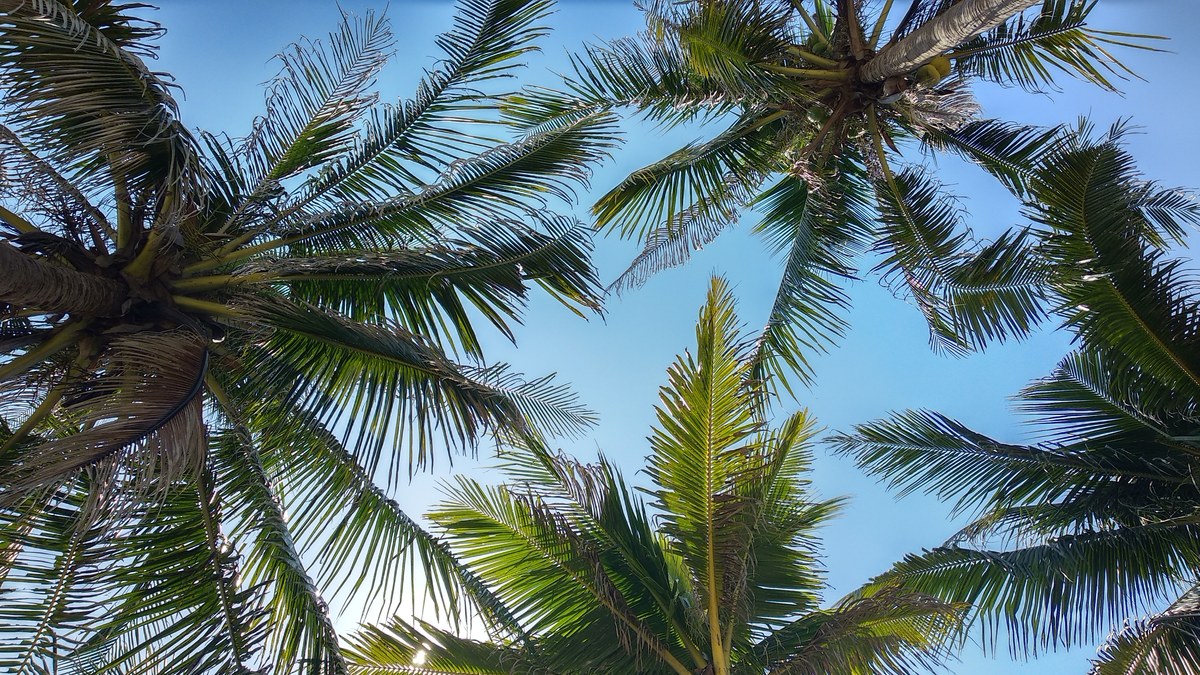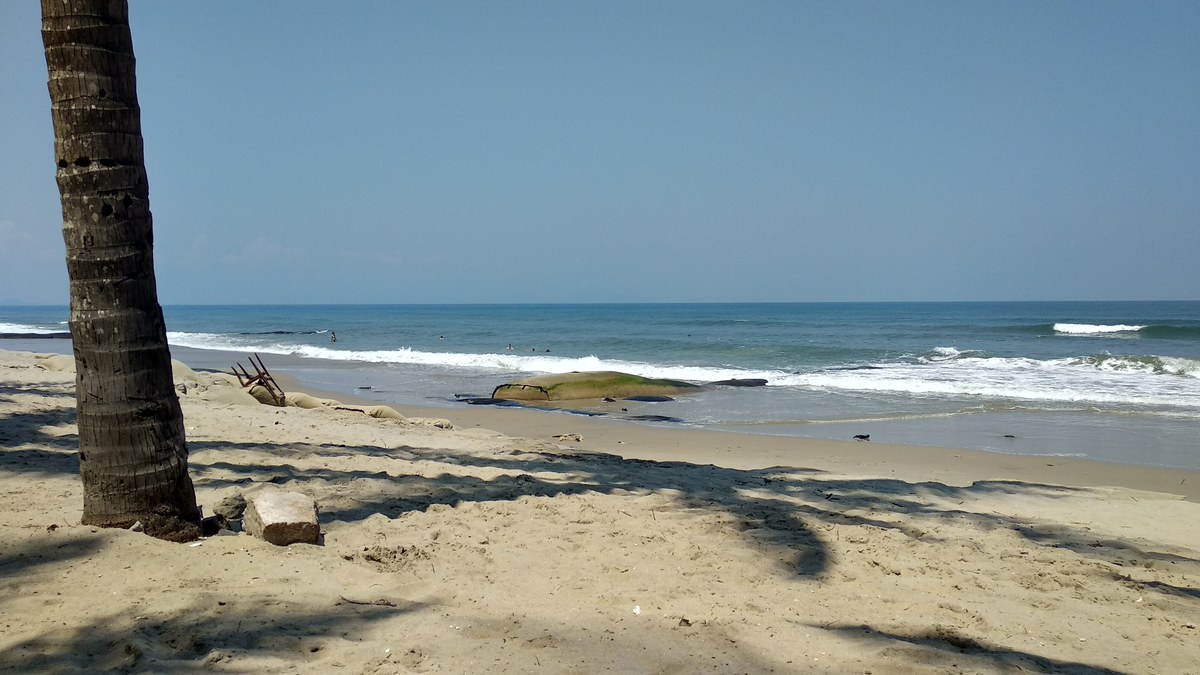 More random shots of the town: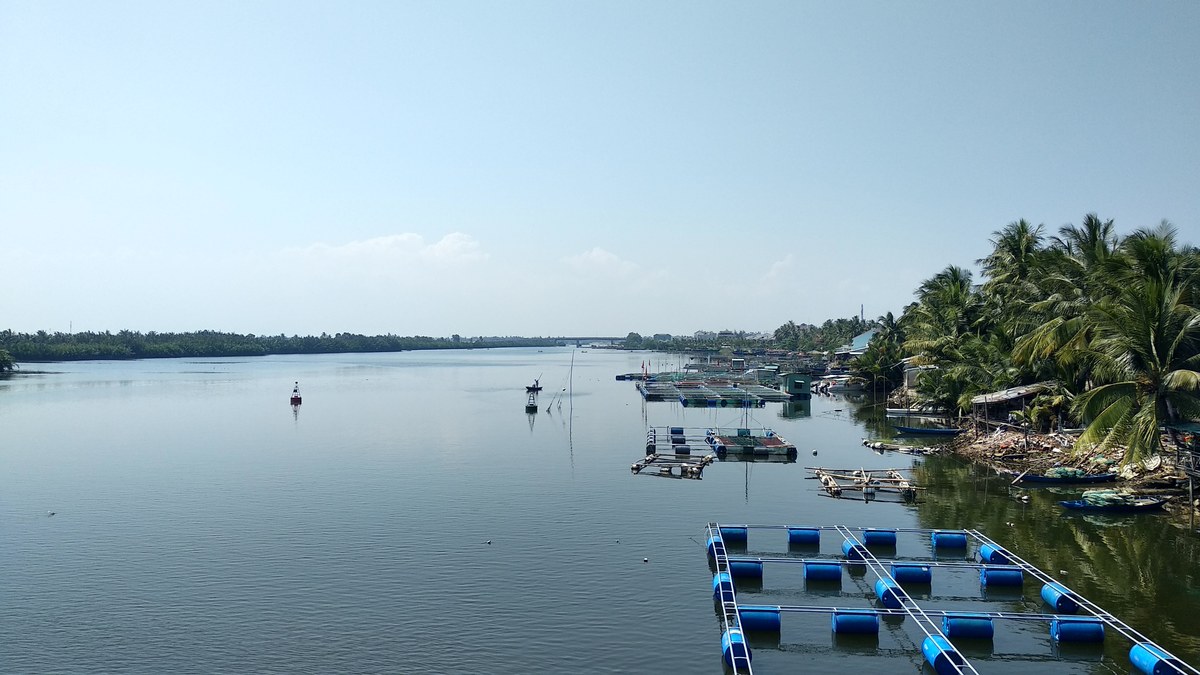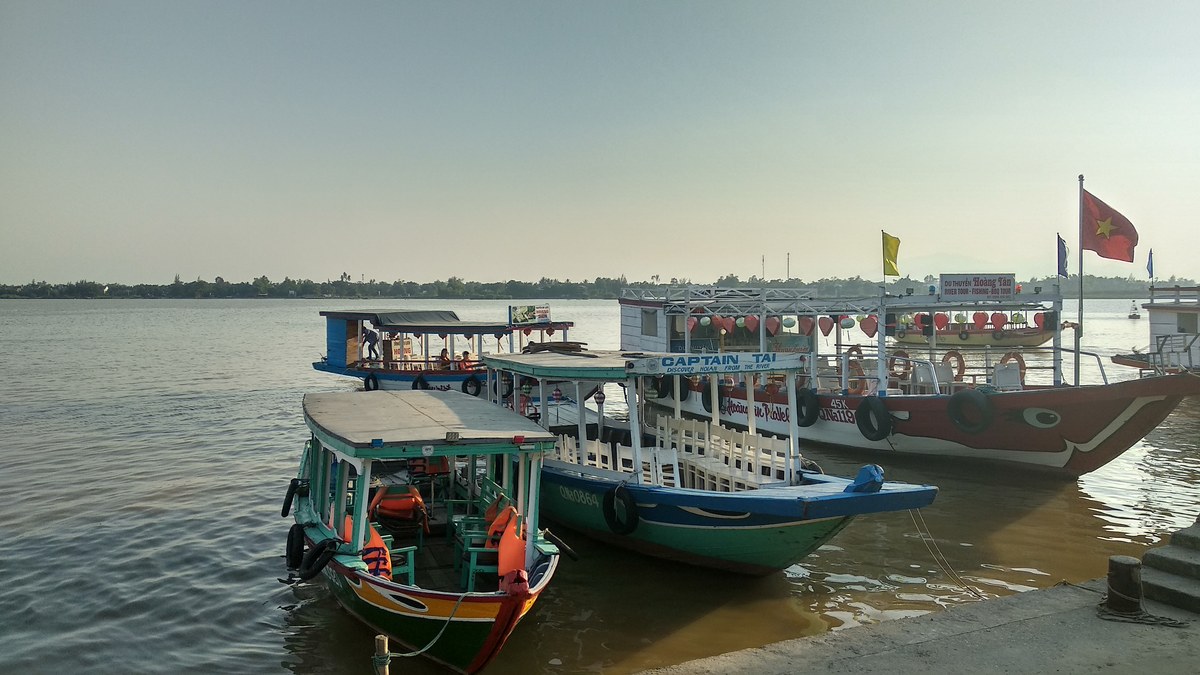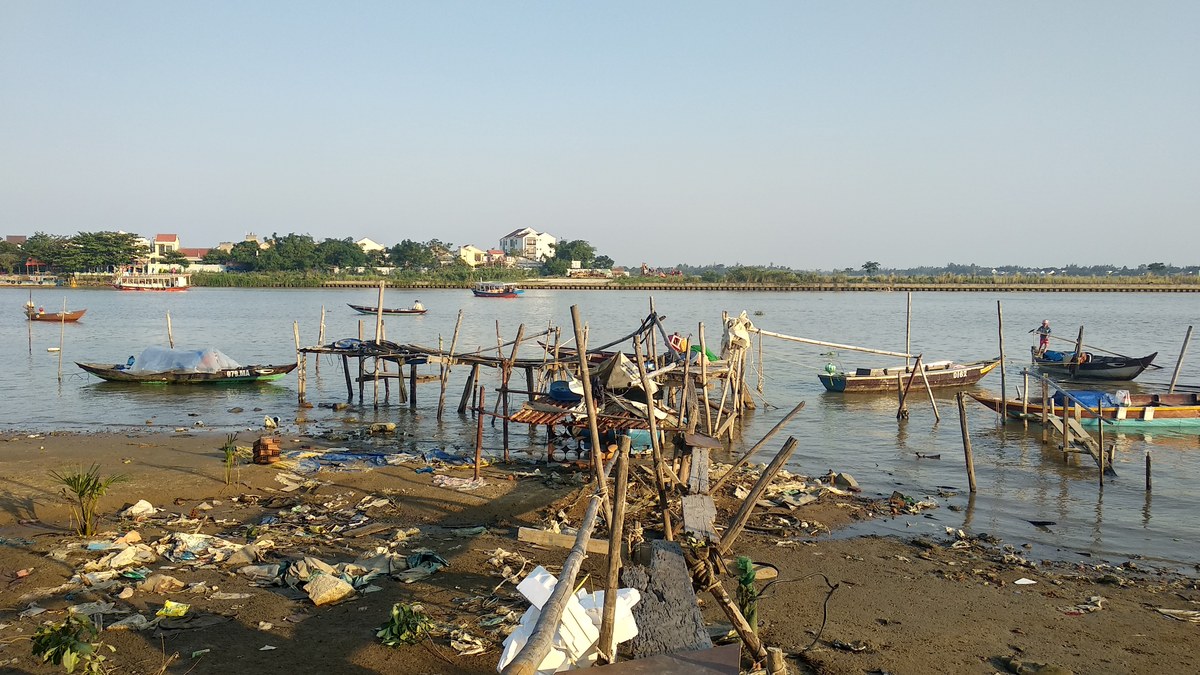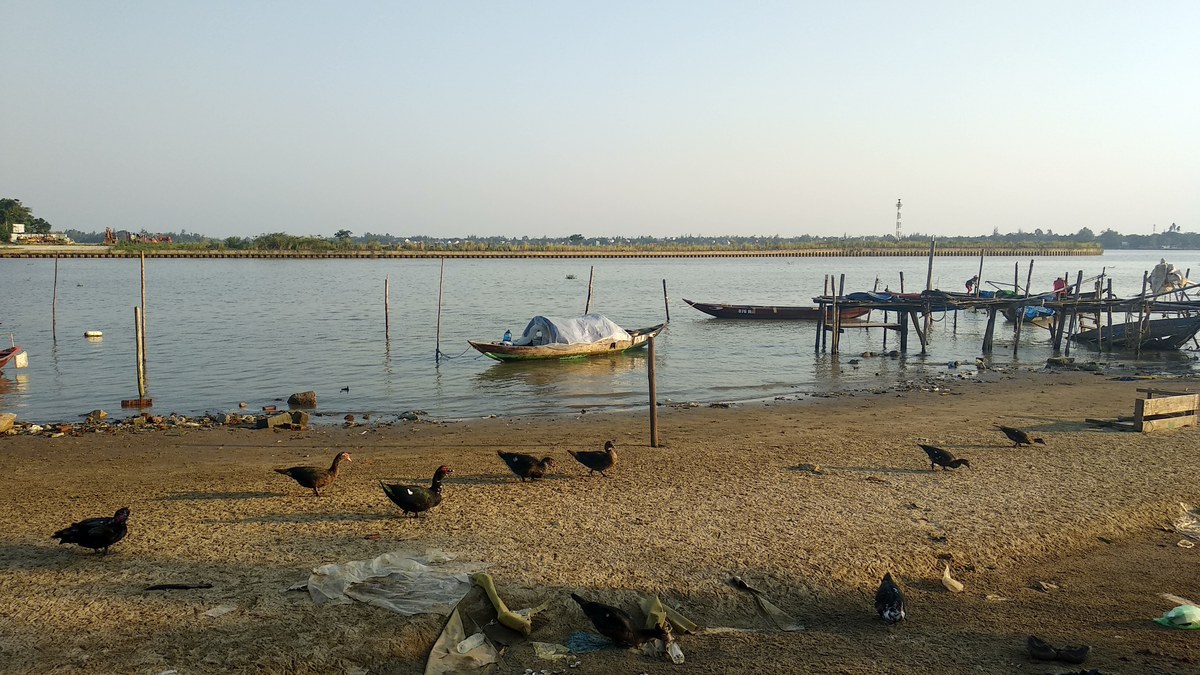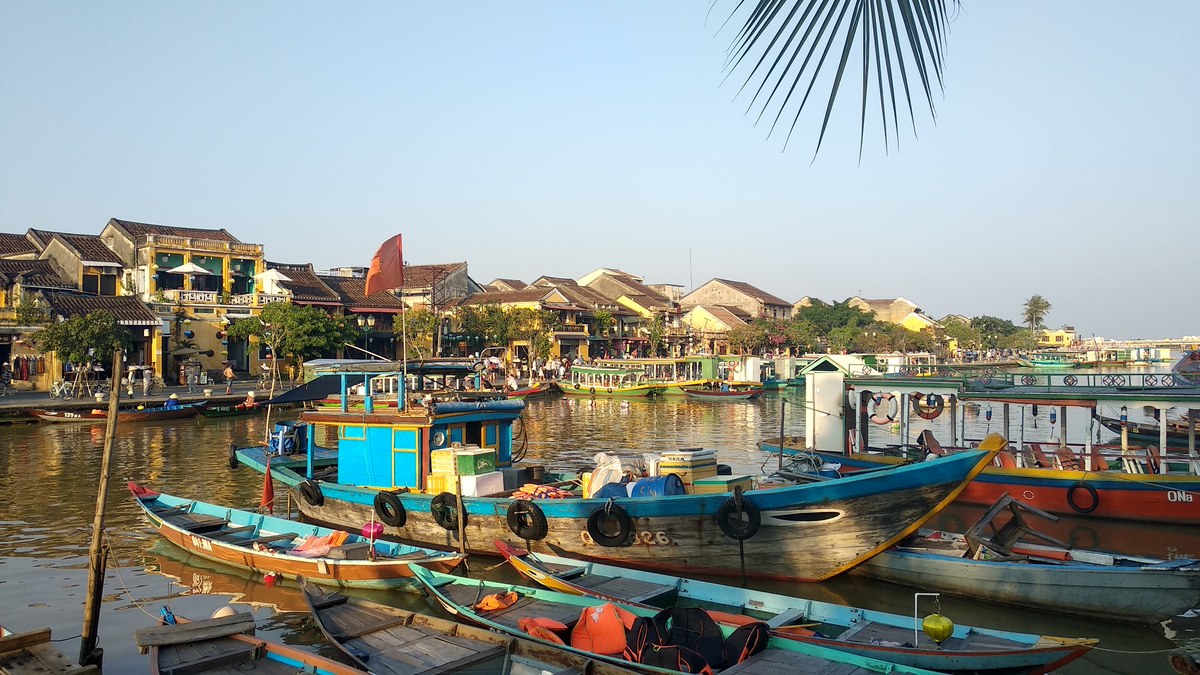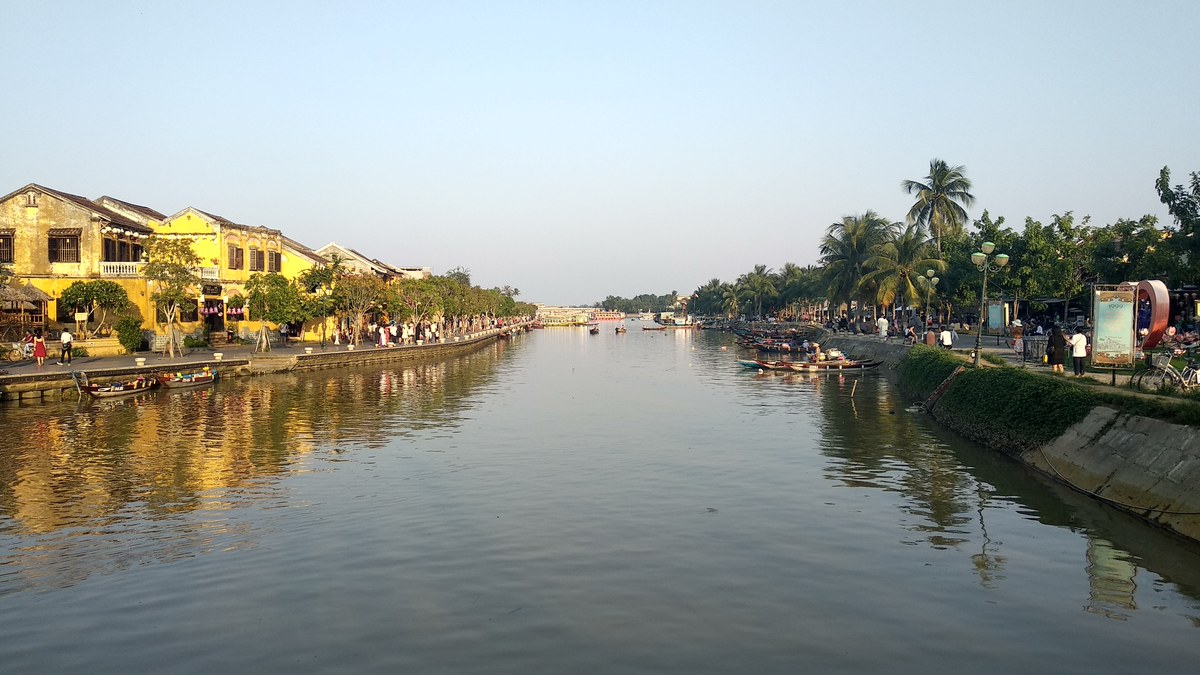 Nice illumination all over town at night: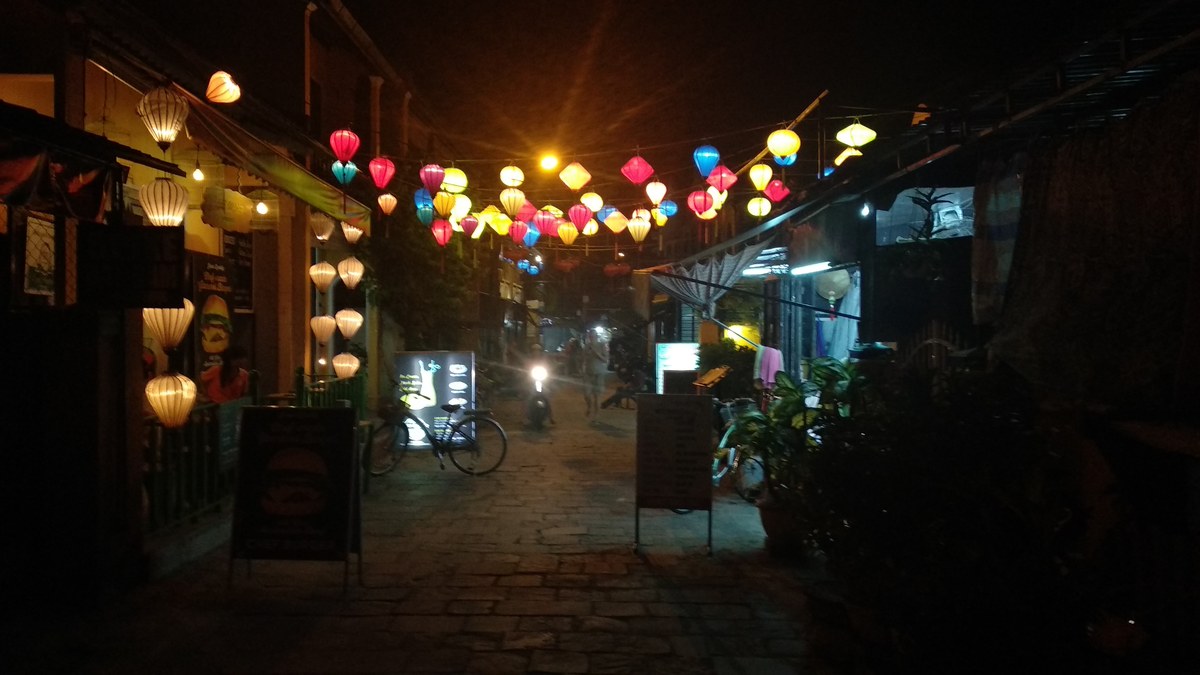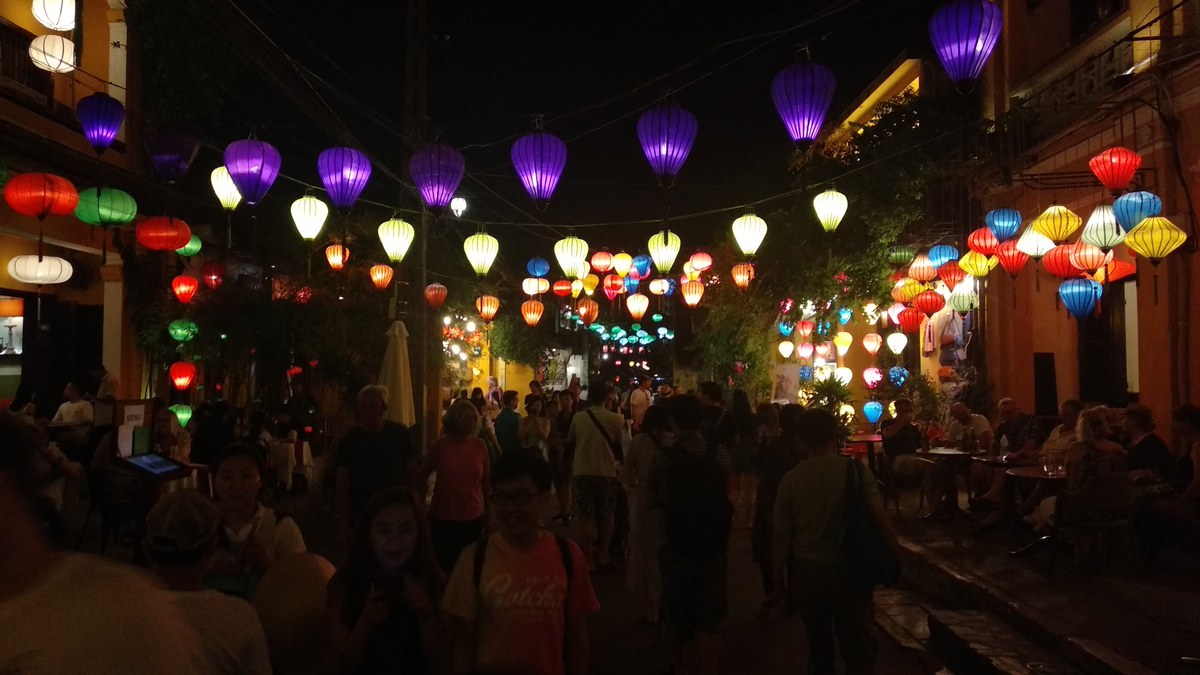 Night out with Tiki-drinks, beer and Uno: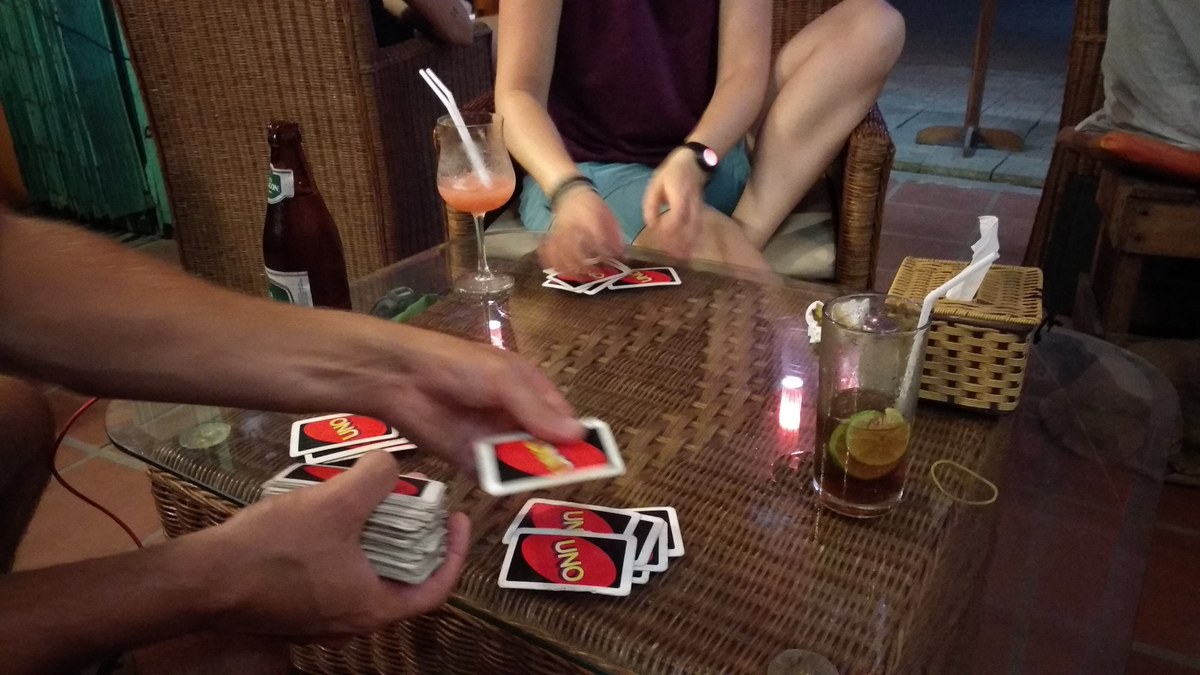 Phở bò tái nạm, rice noodle soup, topped with thinly sliced raw beef: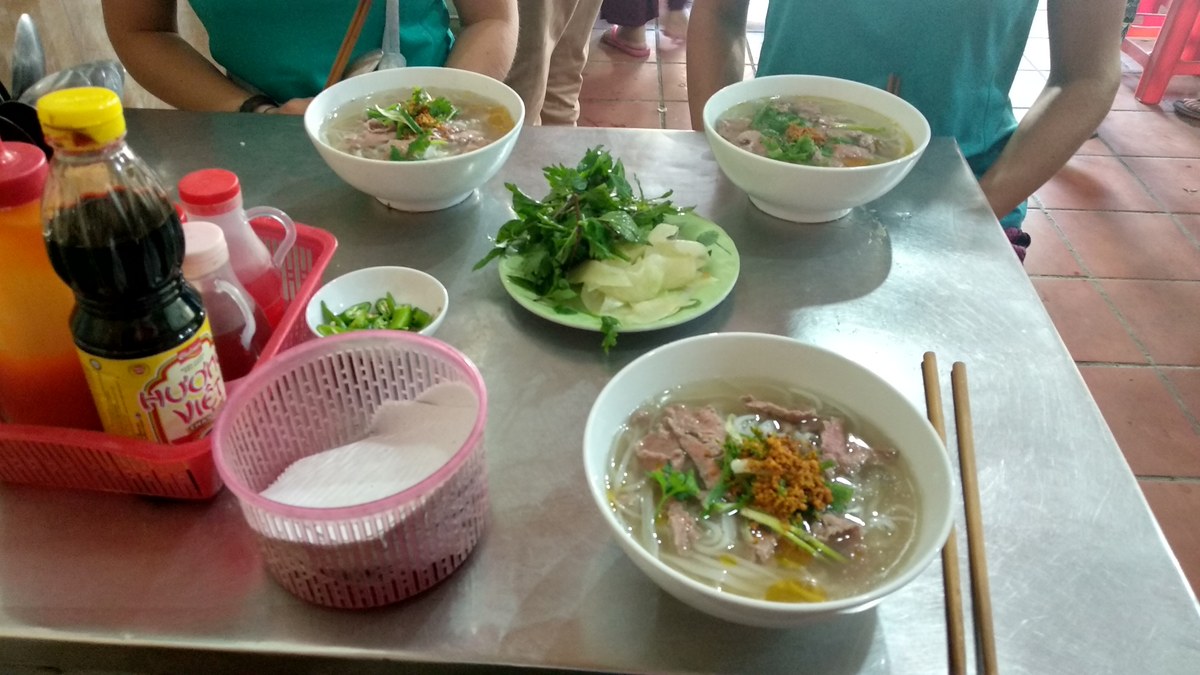 Cơm gà(chicken rice) and miến gà(chicken noodles):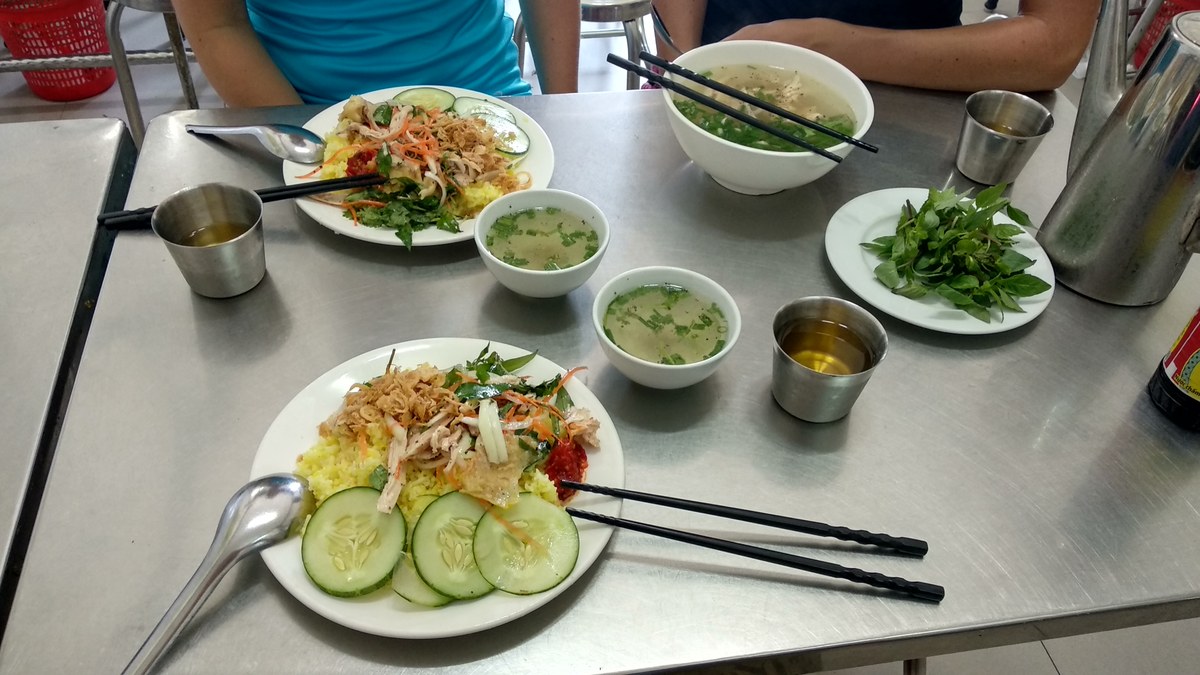 Live action chicken: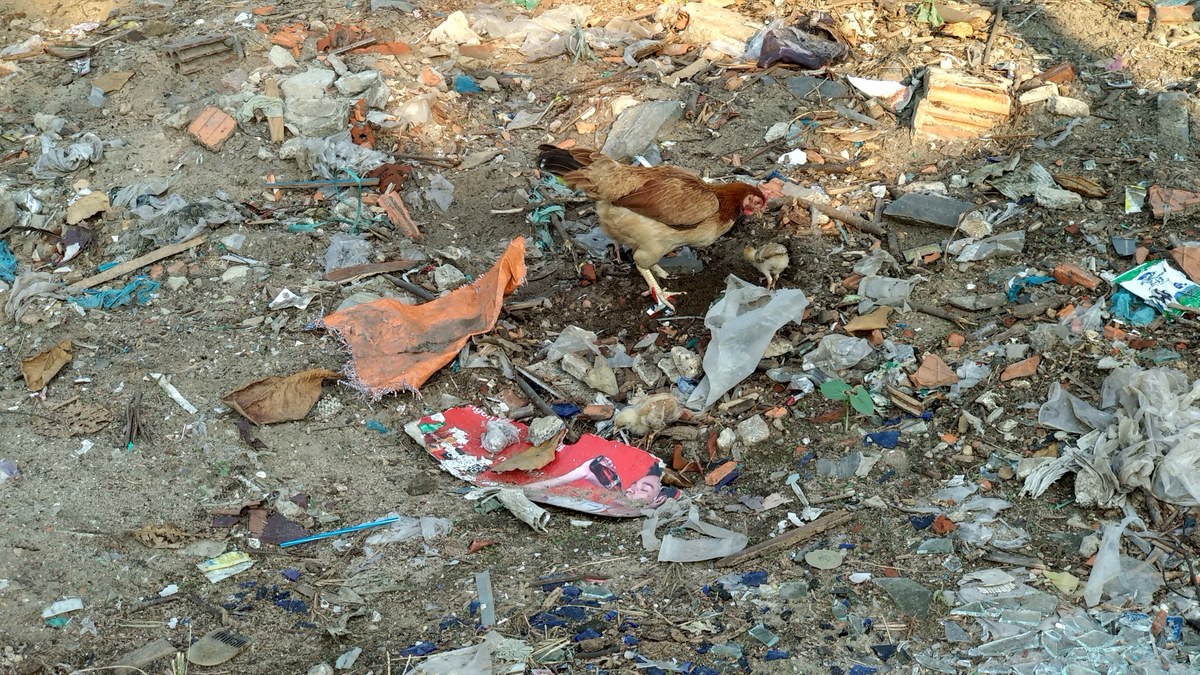 Back in Da Nang, enjoying our rooftop pool: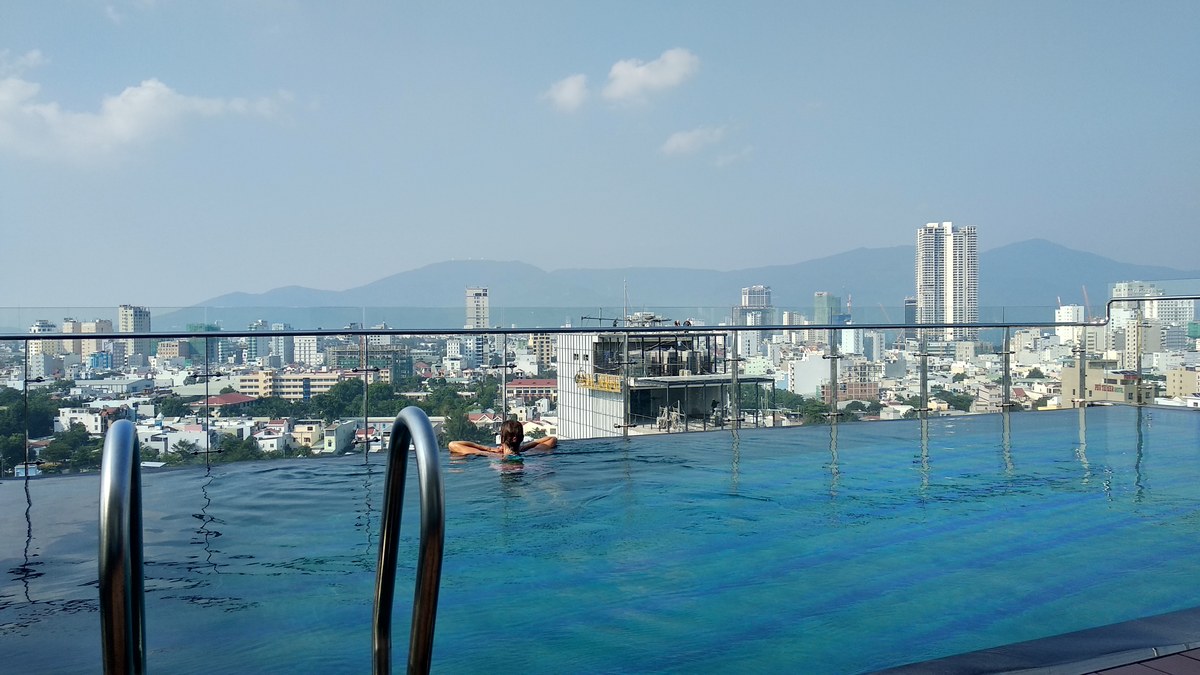 Fried rice with fried chicken!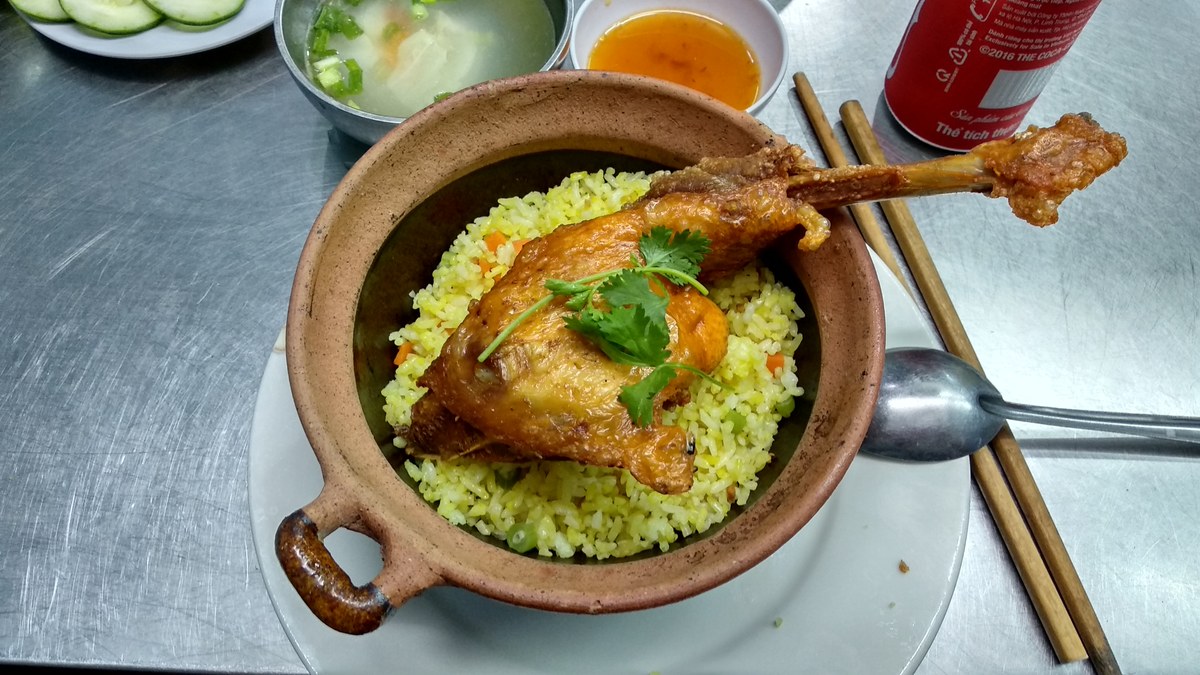 Dried fruit: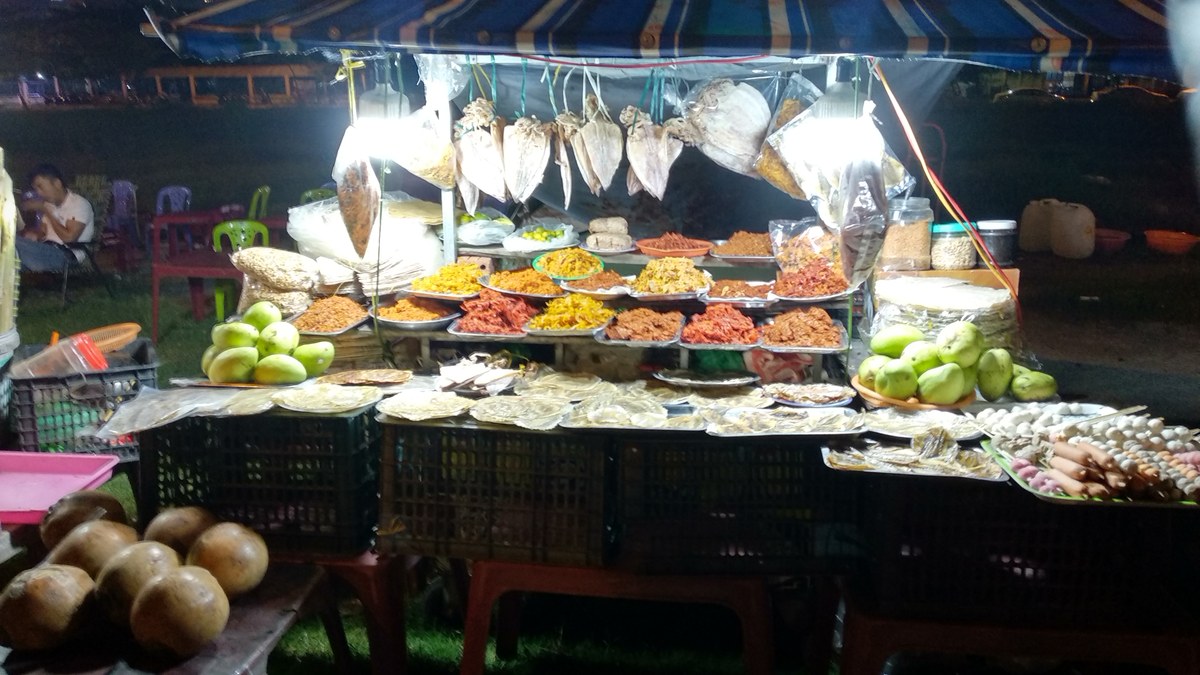 Fishing boats: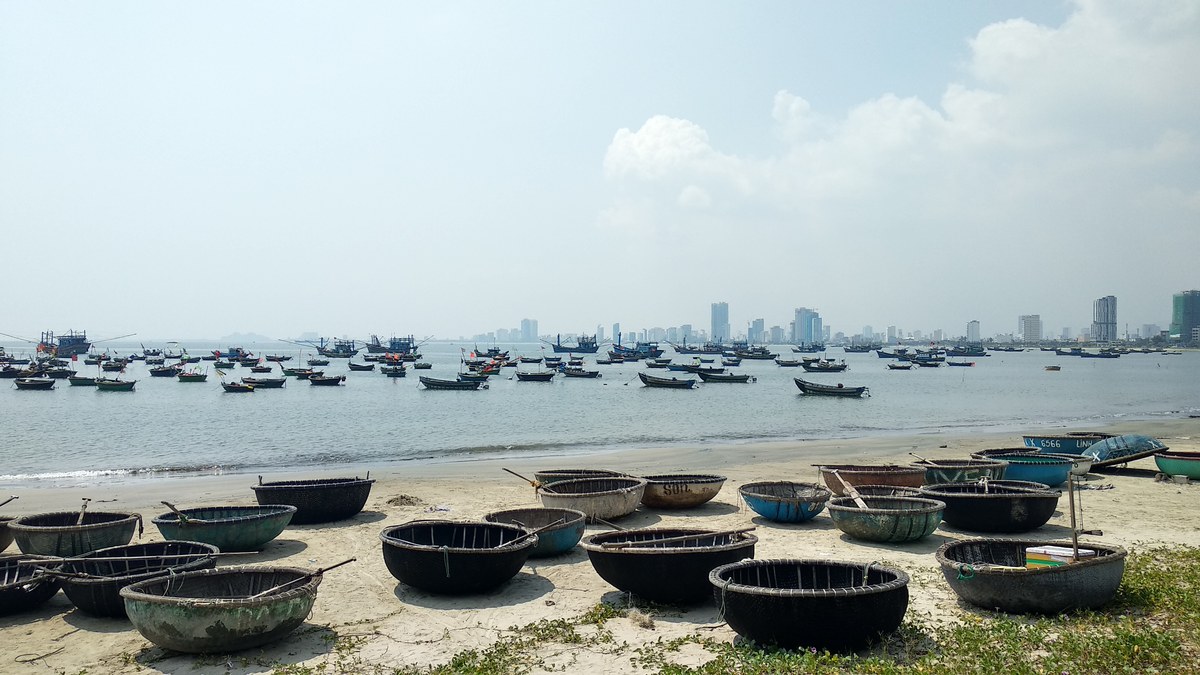 Going to visit the Lady Buddha statue on the hill next to the city: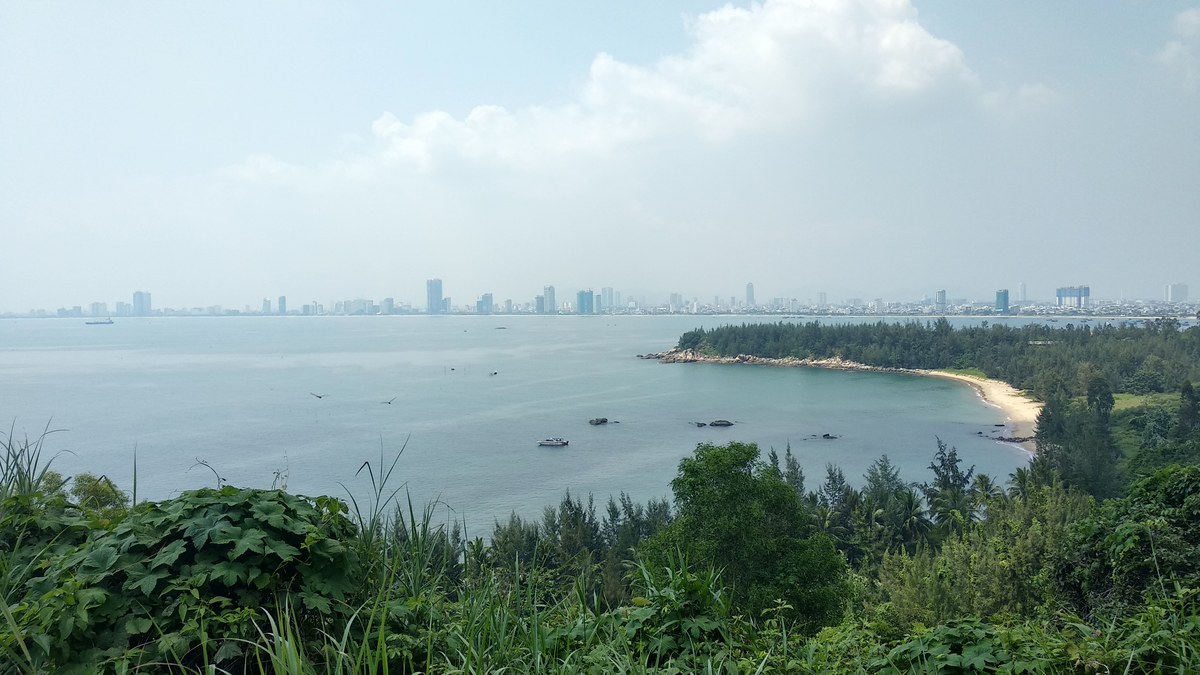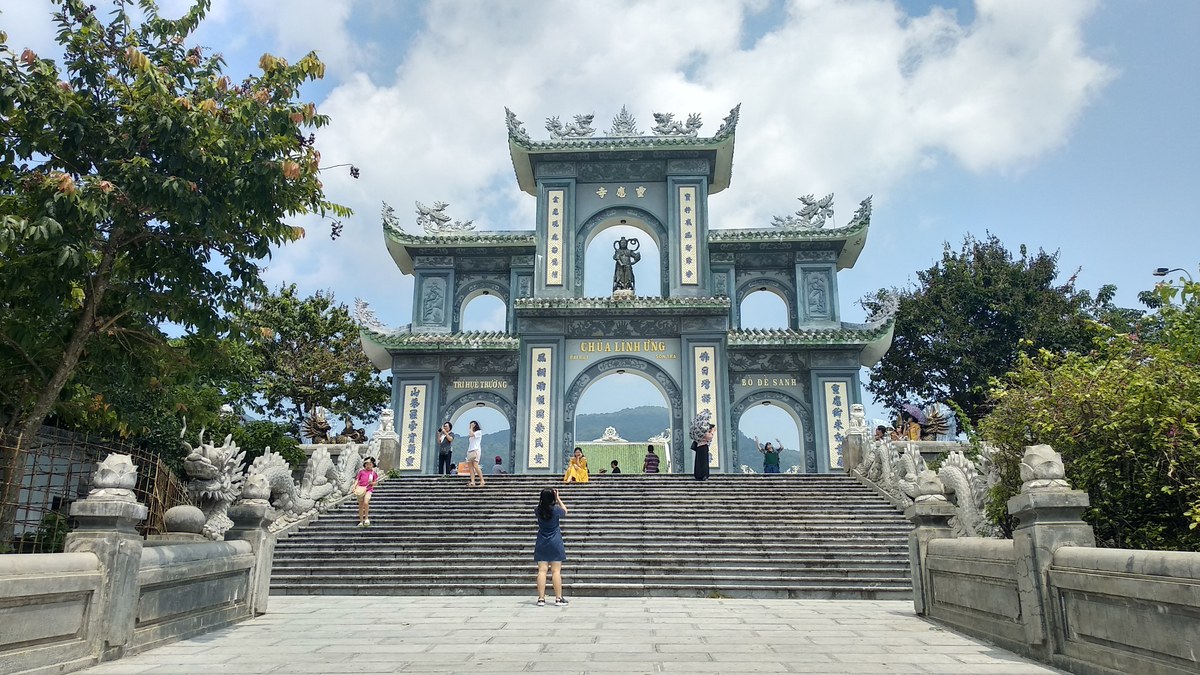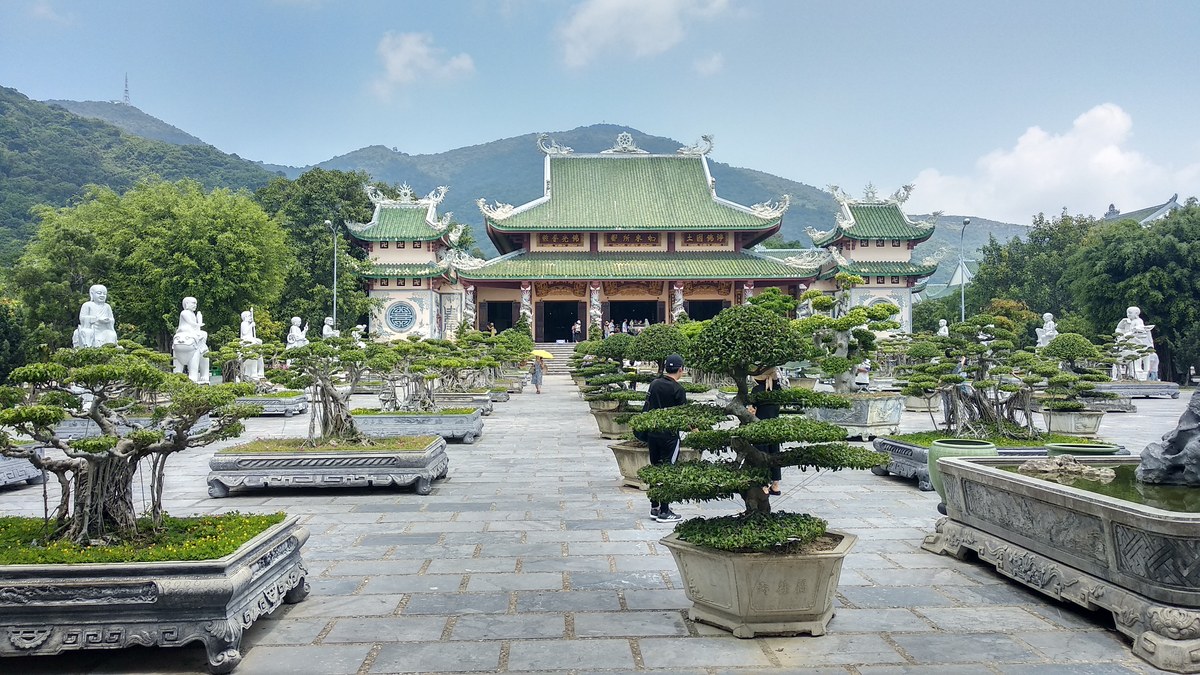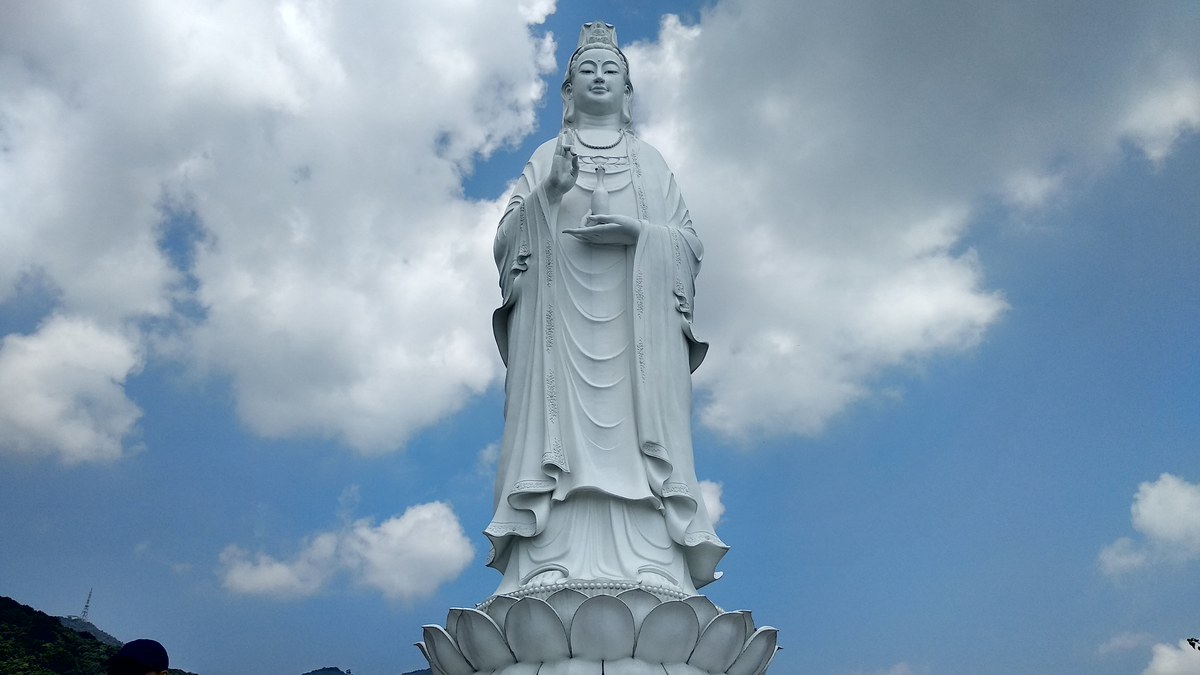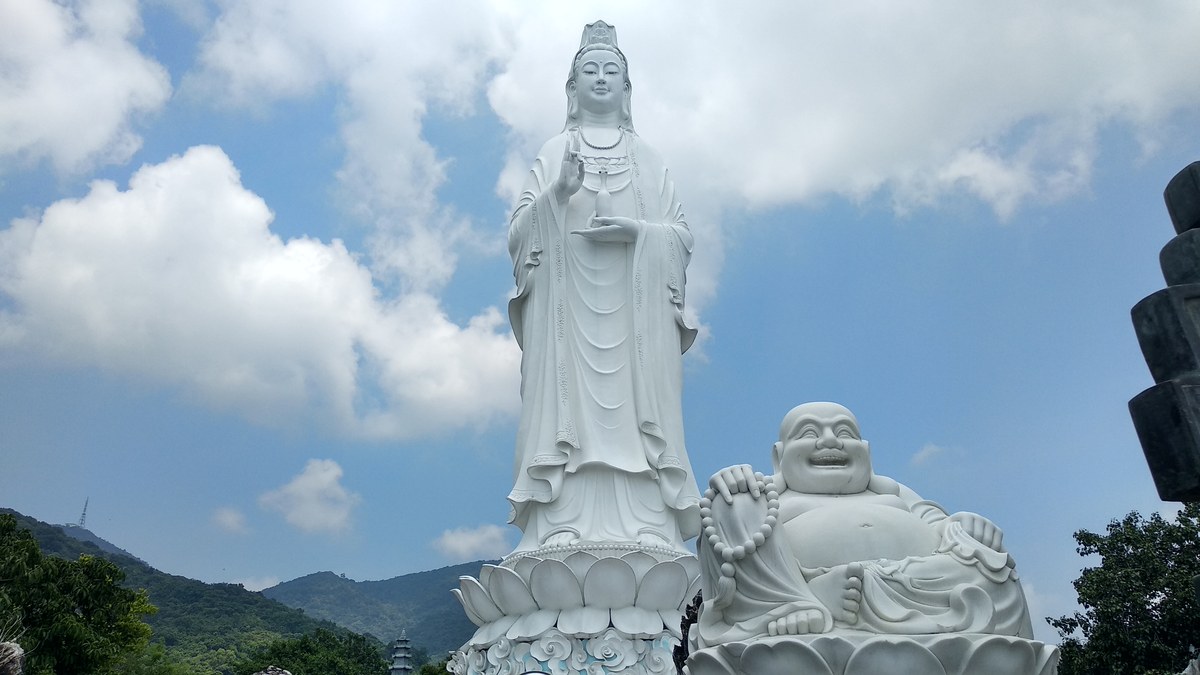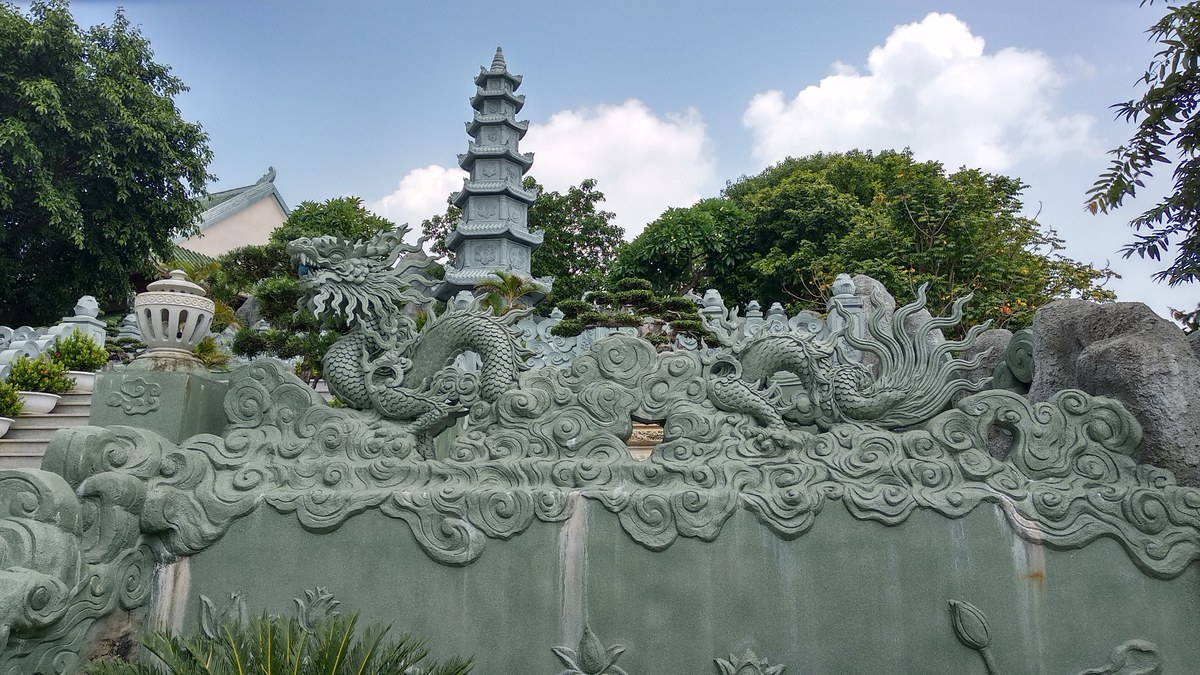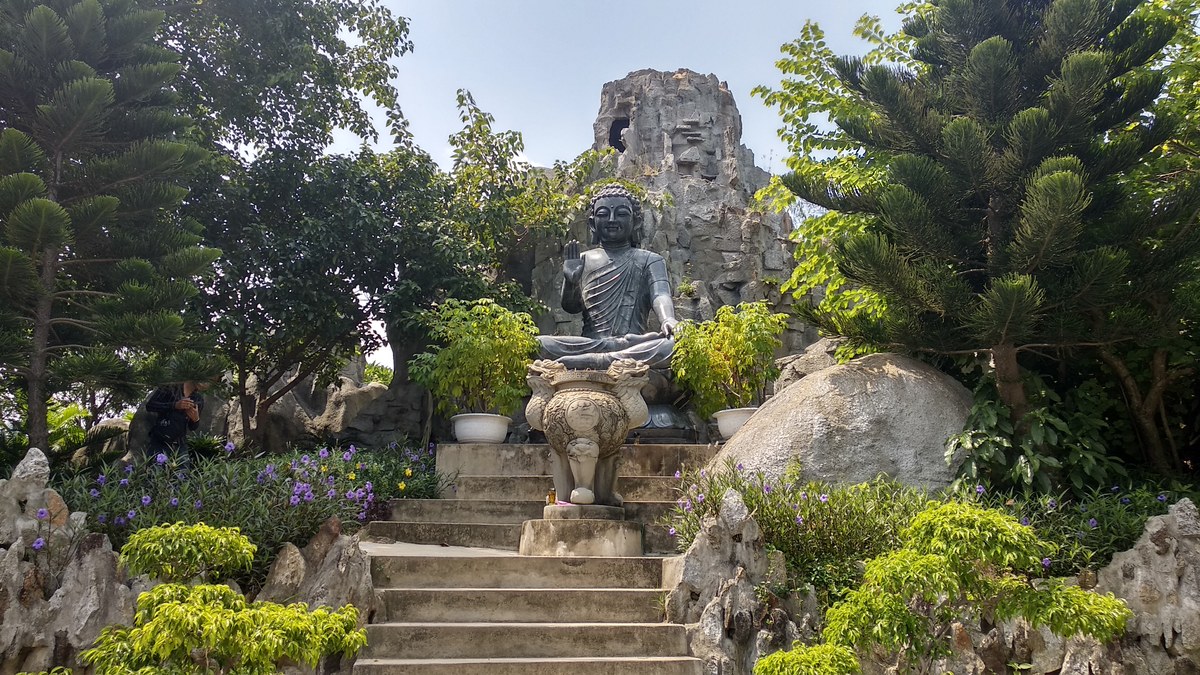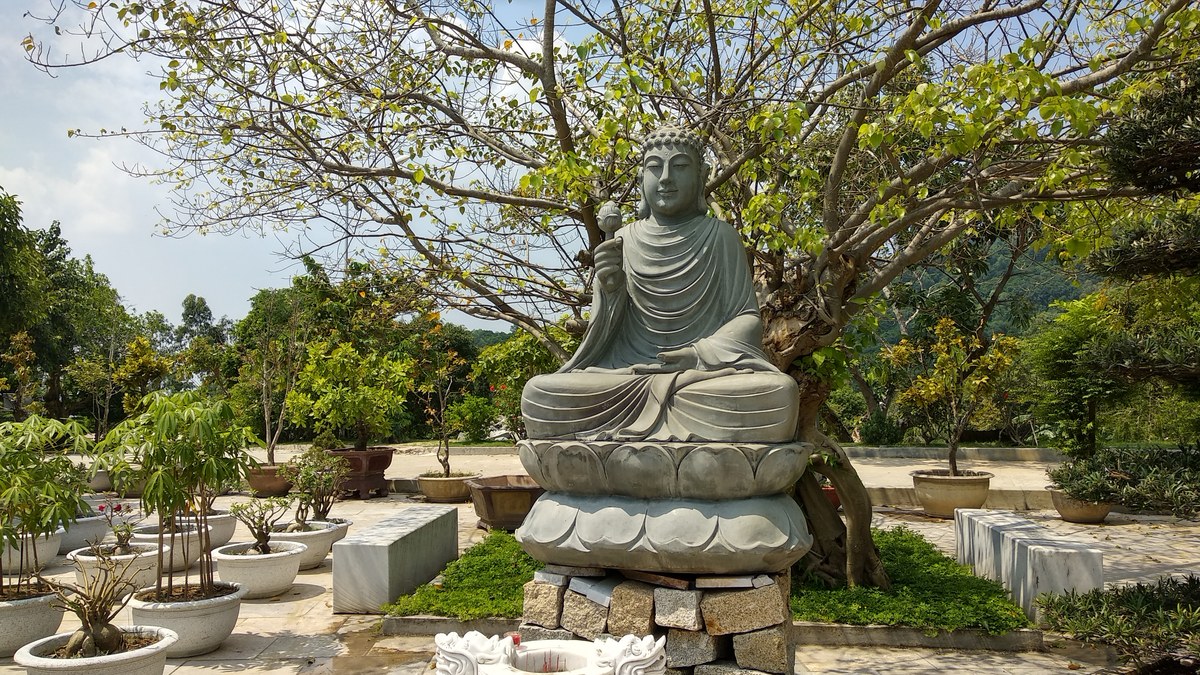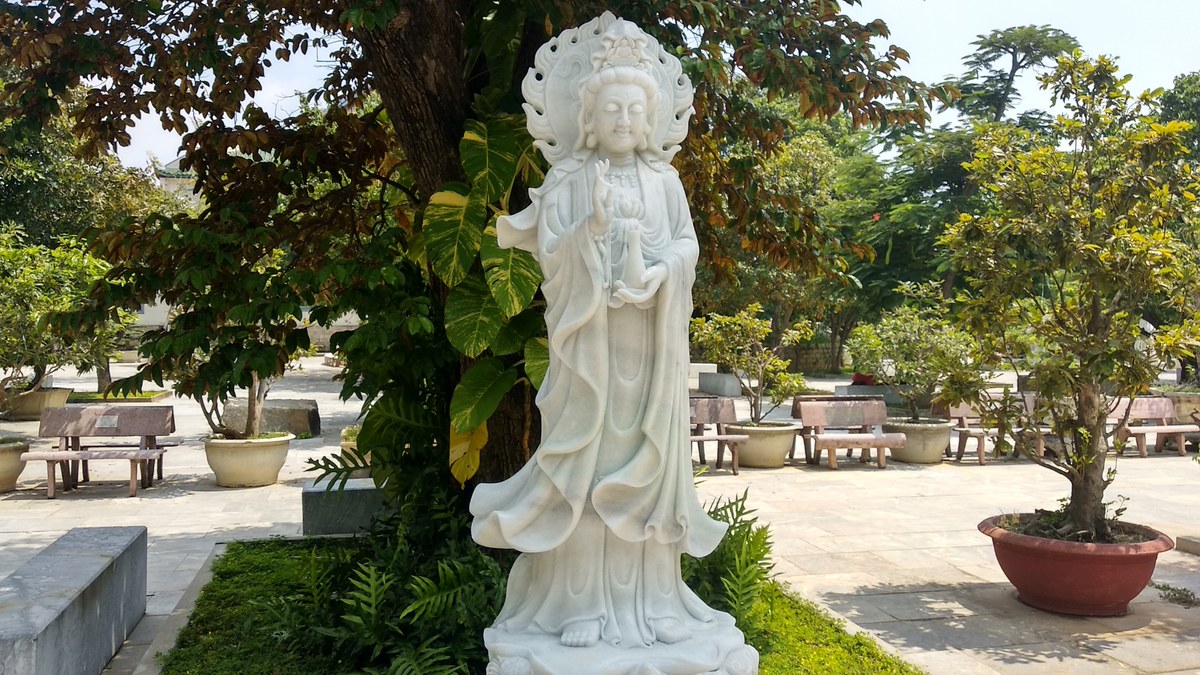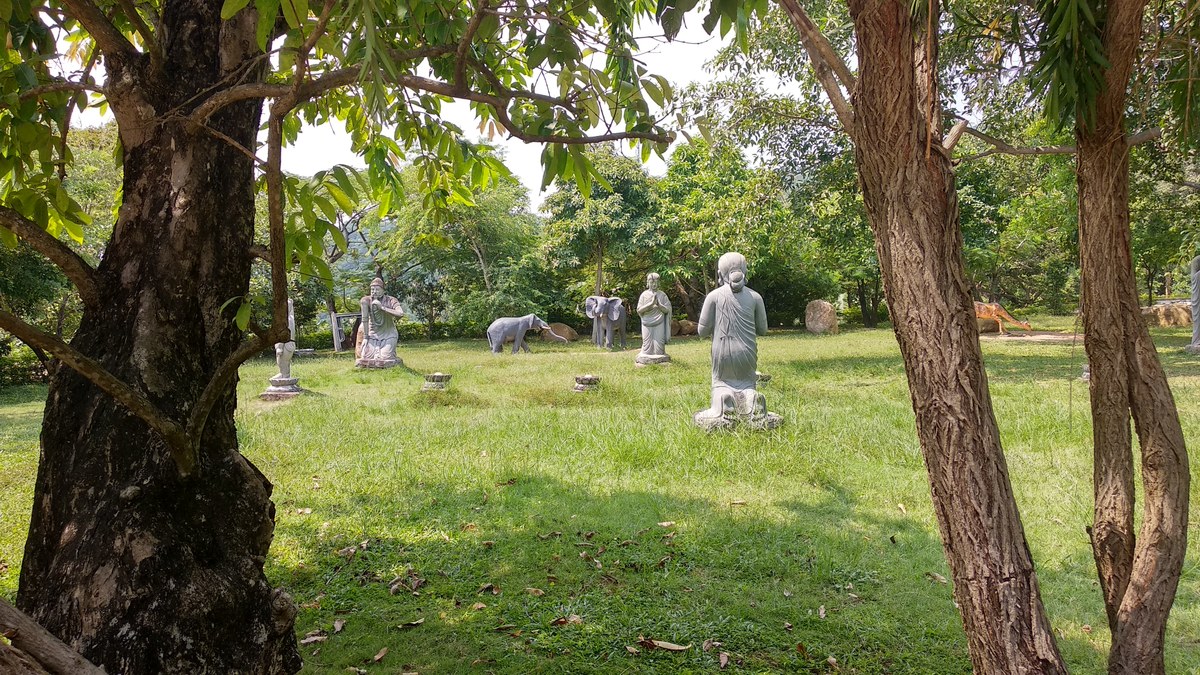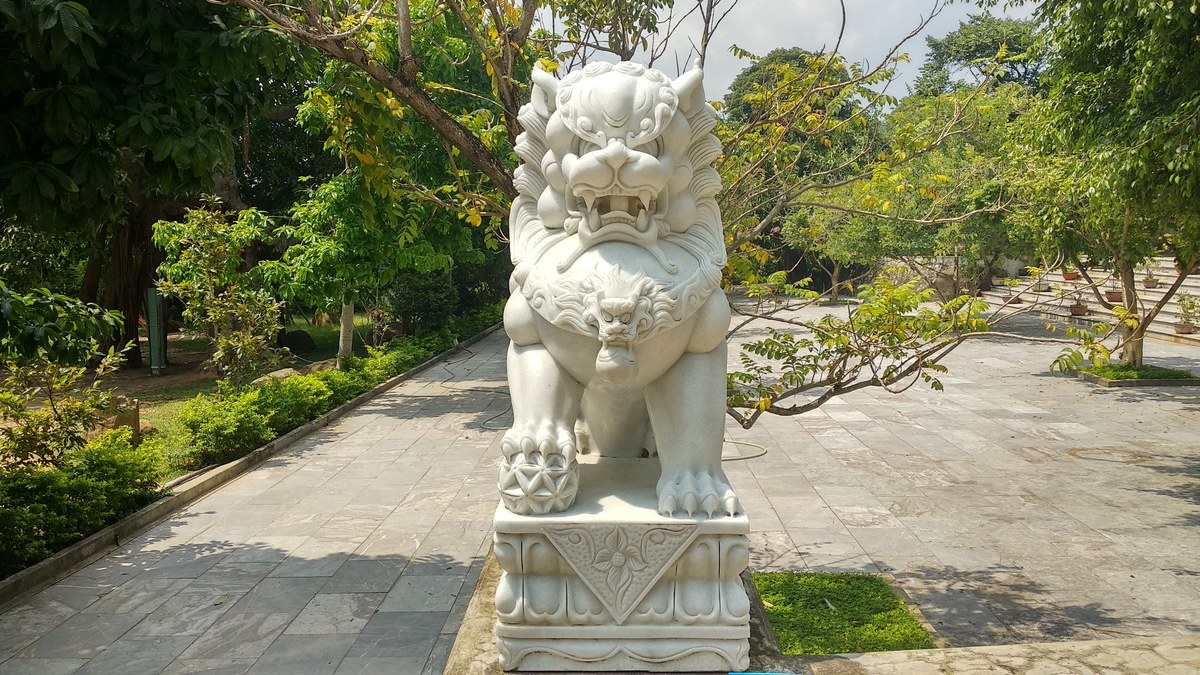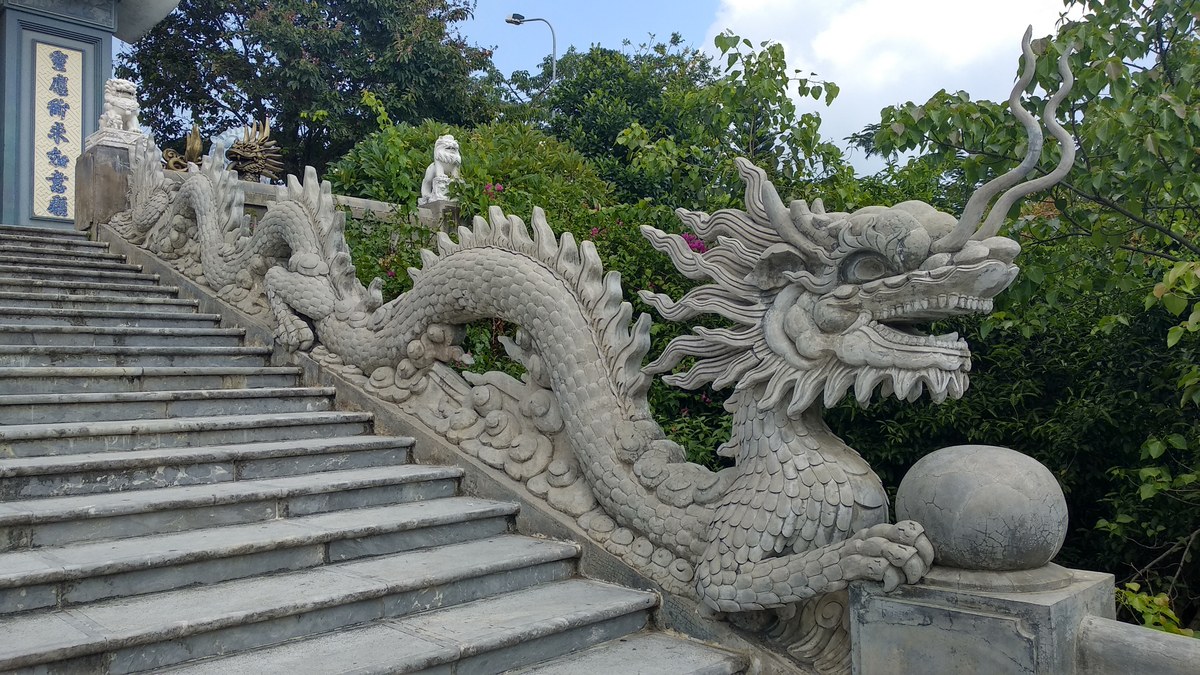 Bún thịt nướng, noodles with grilled pork: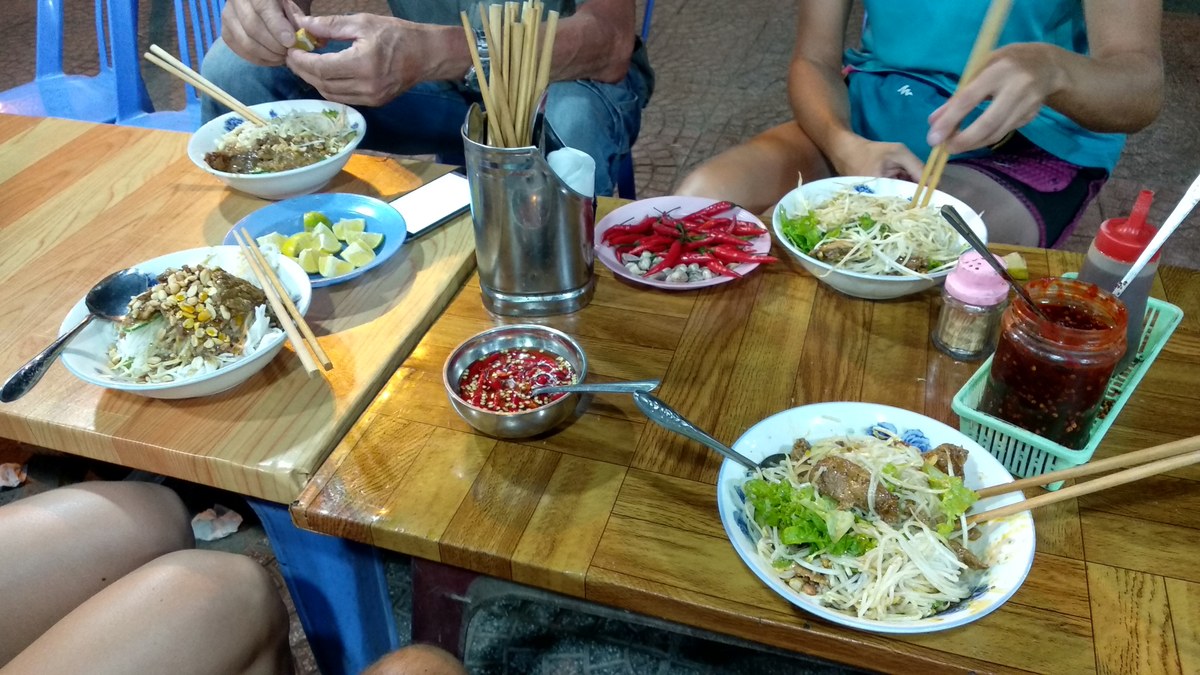 Sugar cane drinks in the harbour: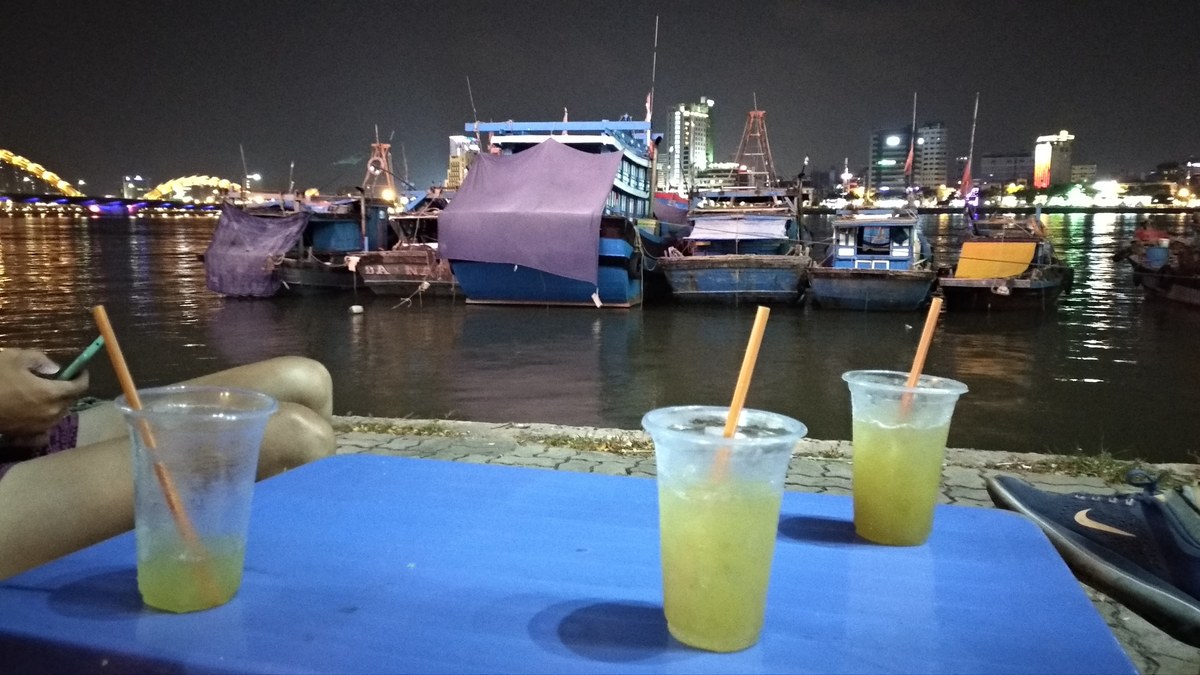 Meetup with Peer Gunar, another cycle tourist going around the world. We met him for the first time in Samsun, Turkey last year. Then again in Khorogh, Tajikistan, and now Da Nang, Vietnam: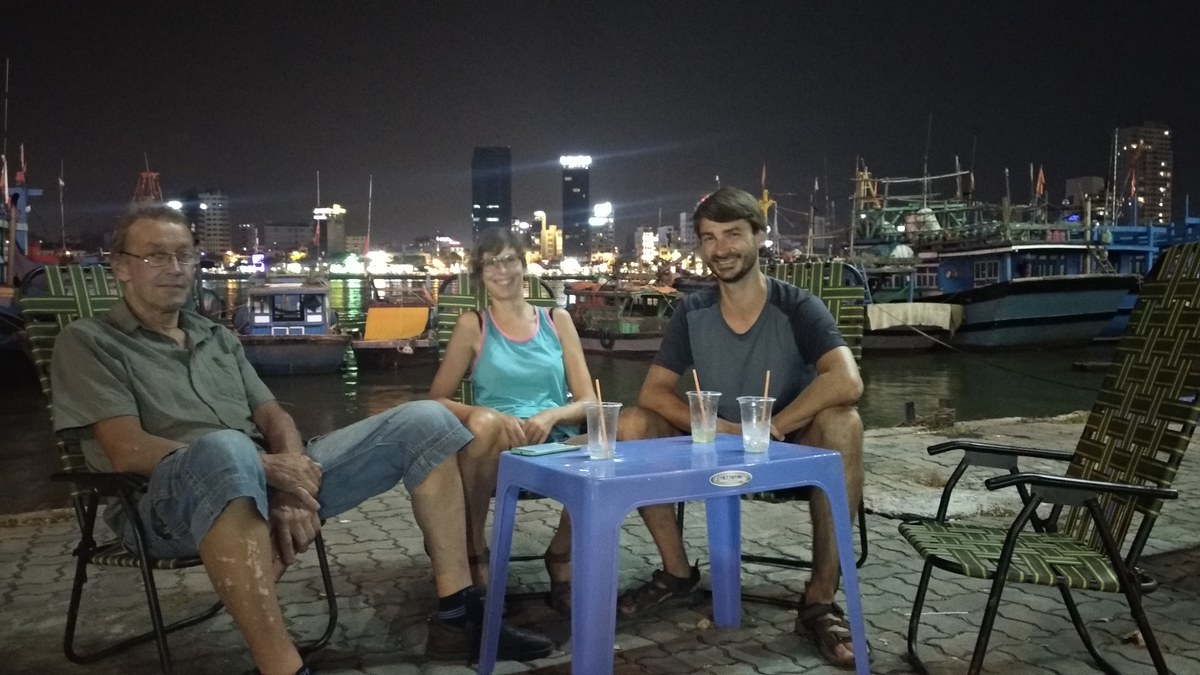 Sunrise at Da Nang beach: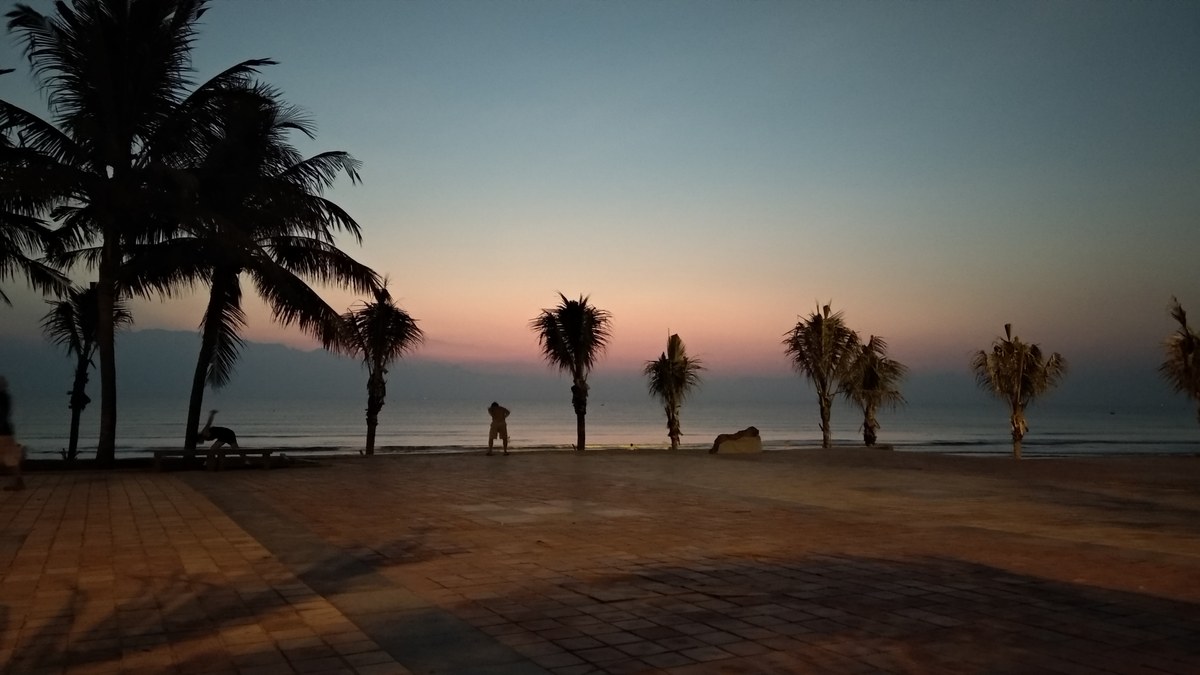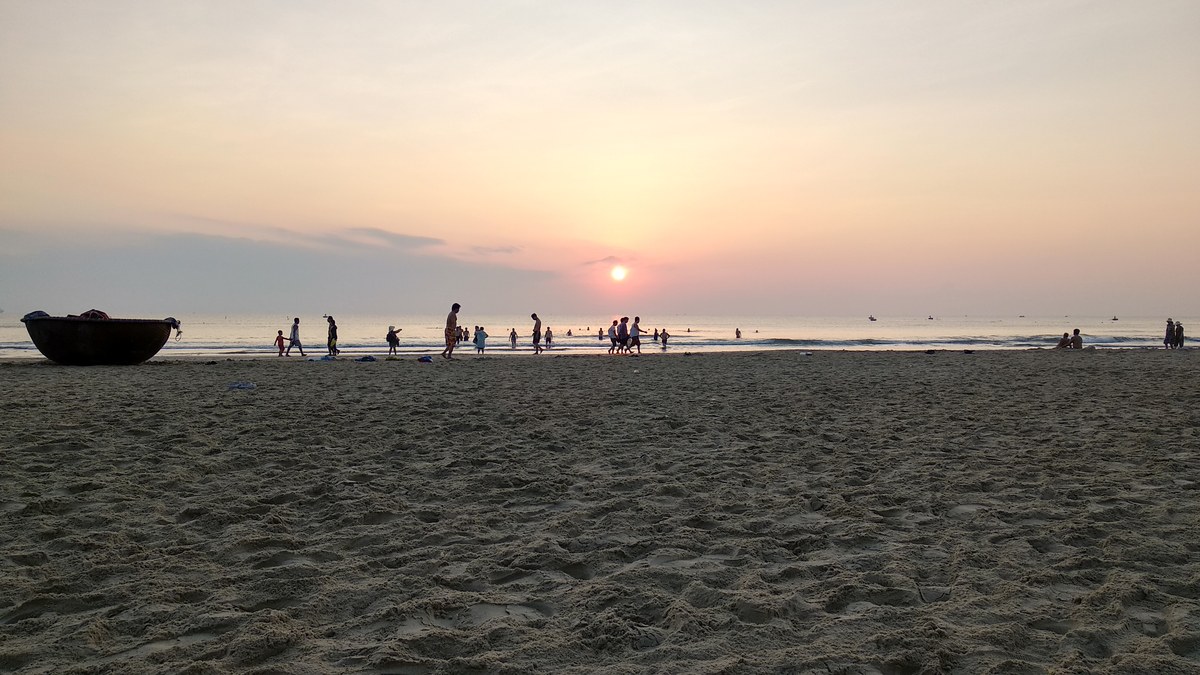 Nice cabling!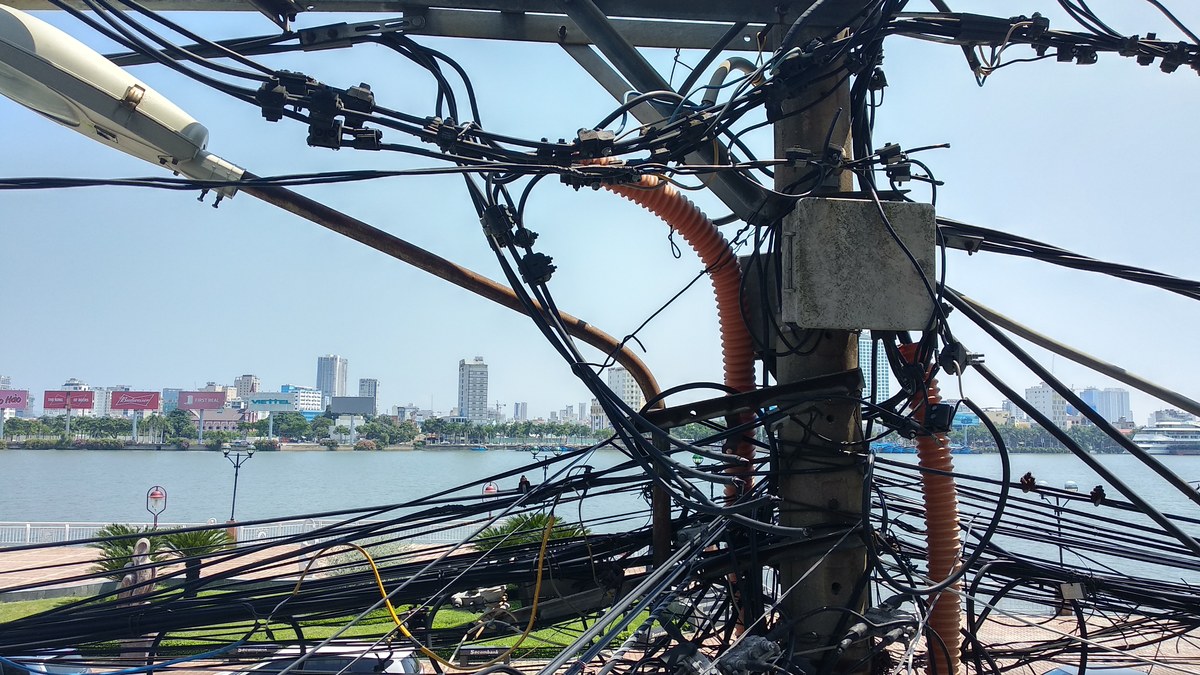 Walking across our beloved dragon bridge one more time: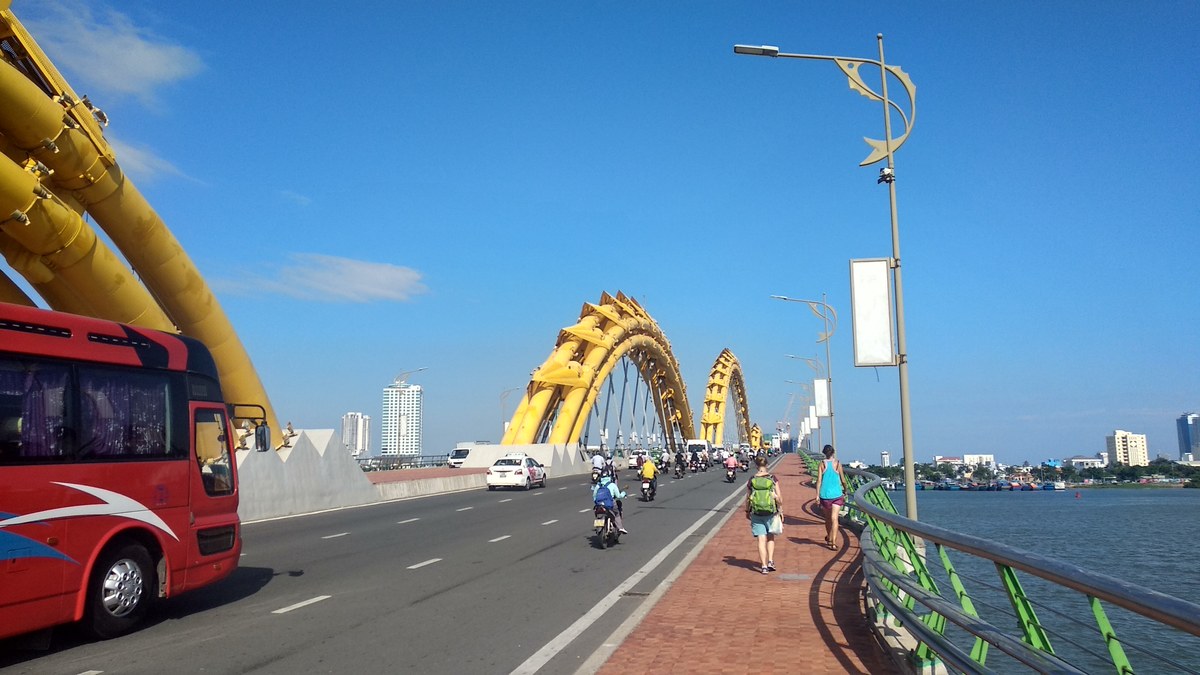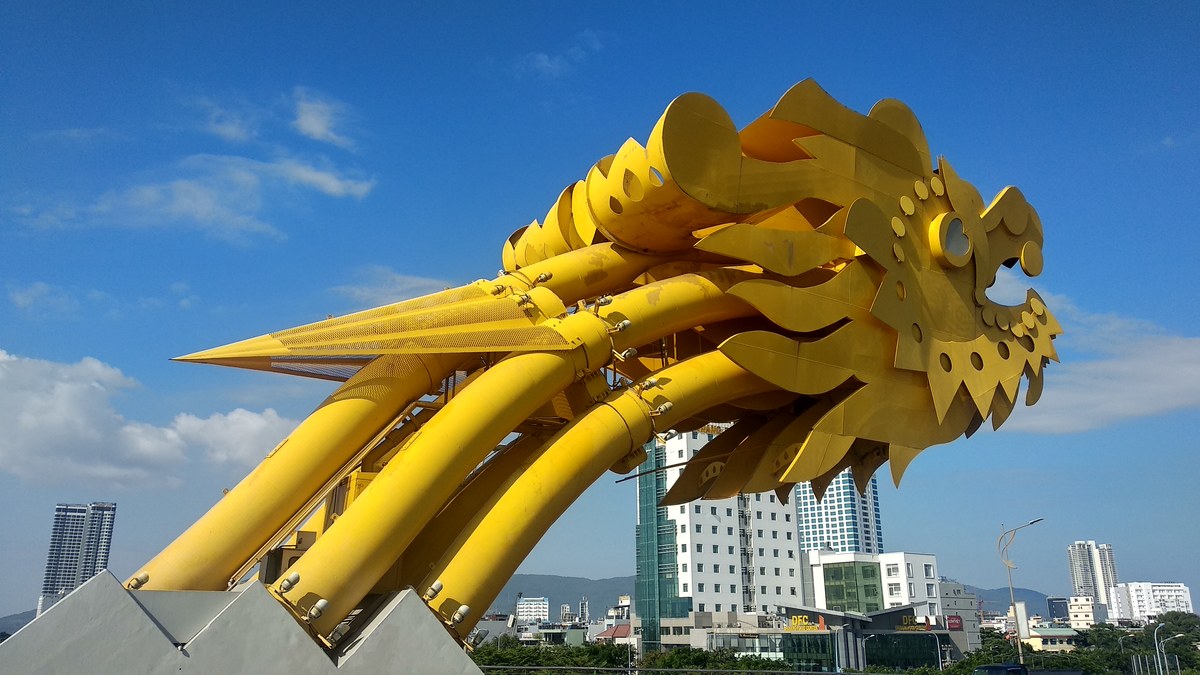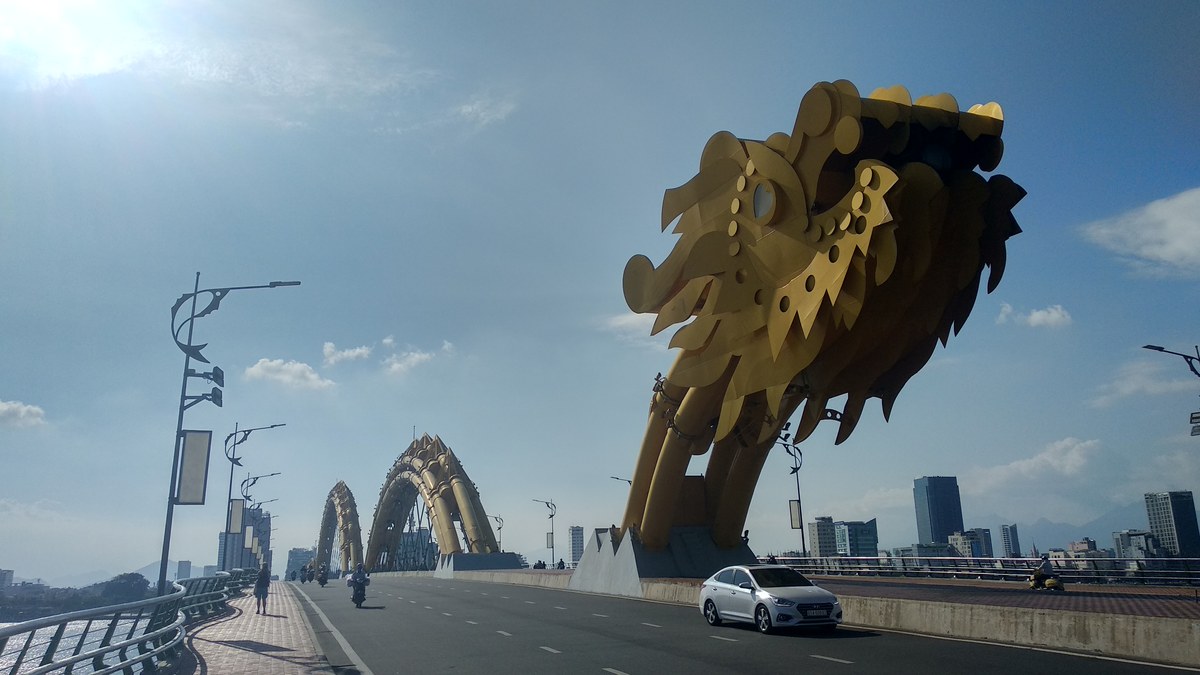 Another river view: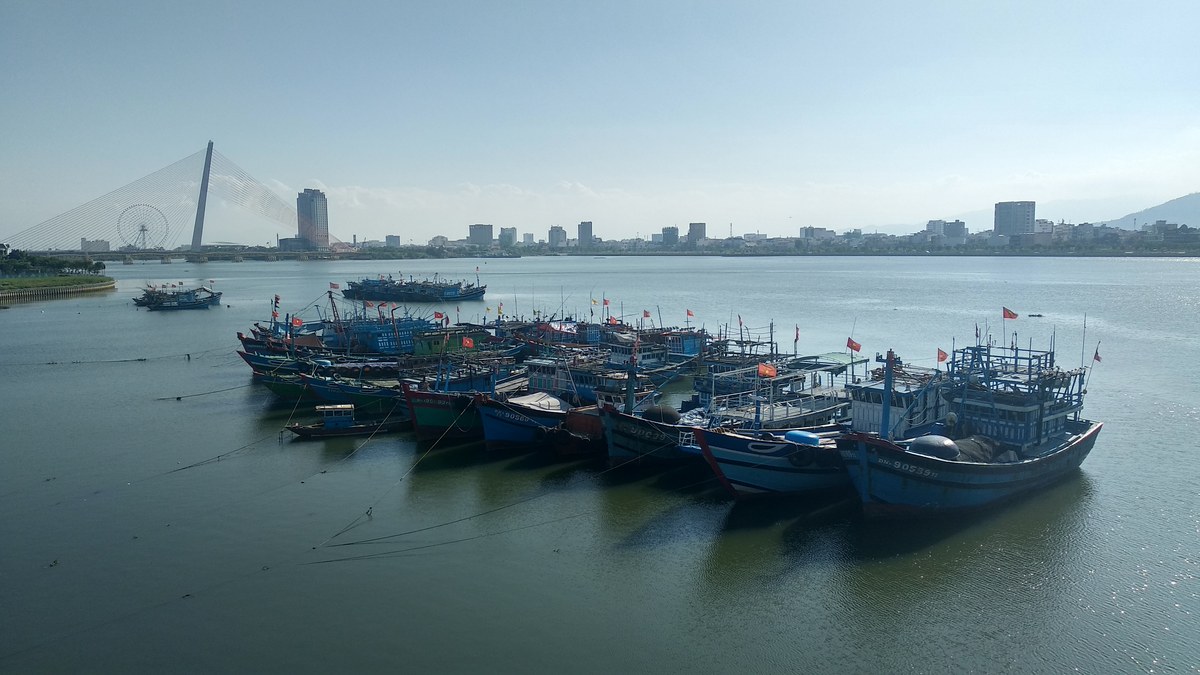 More fried chicken: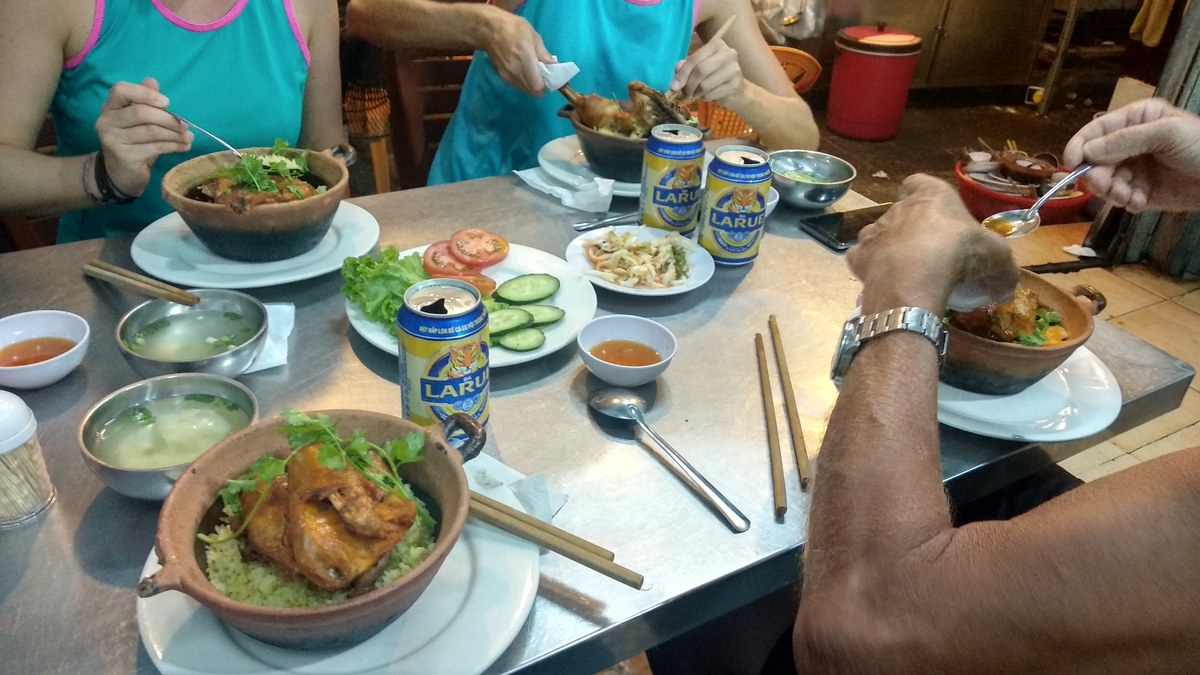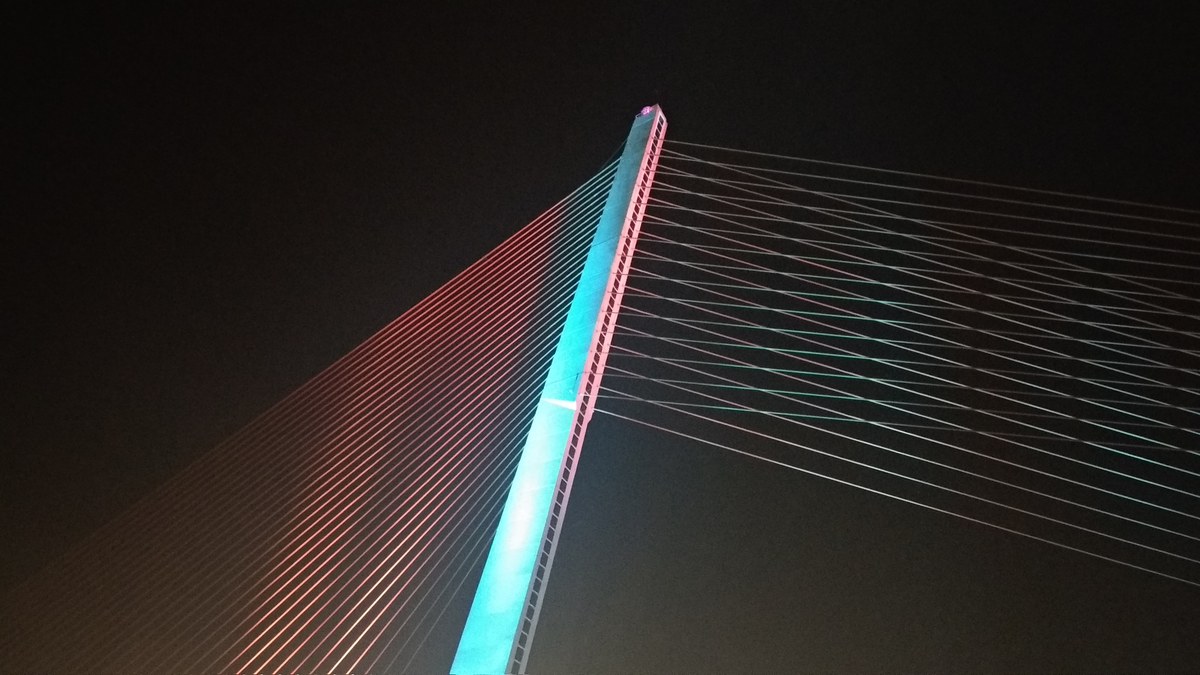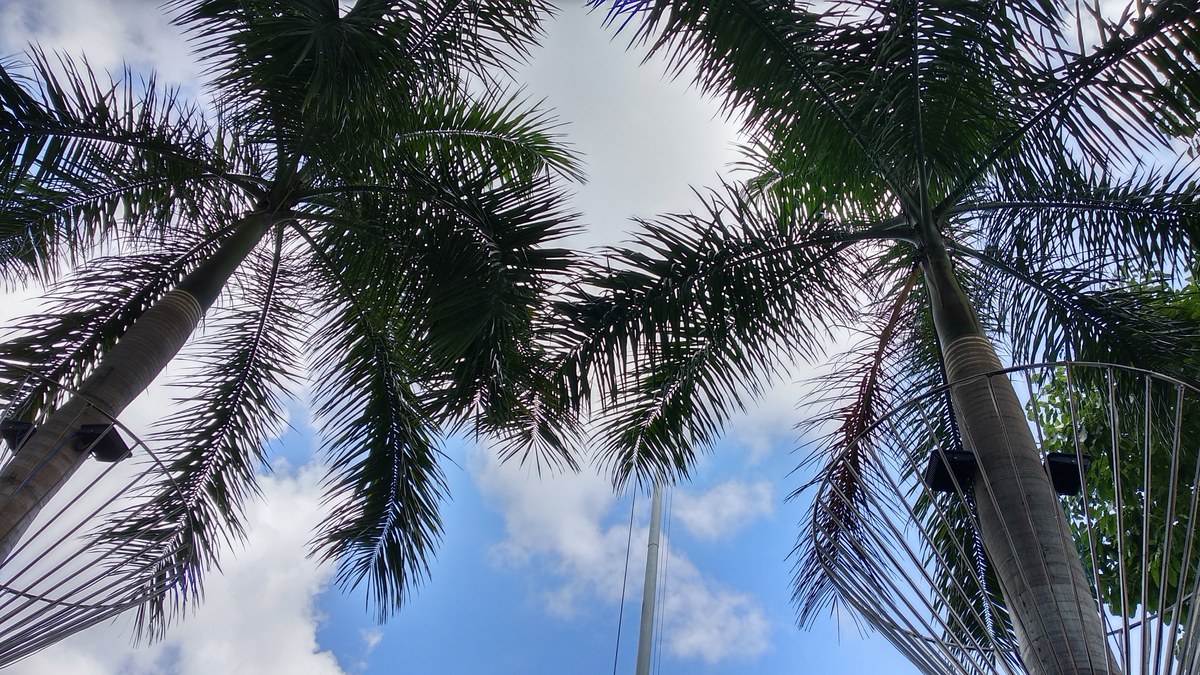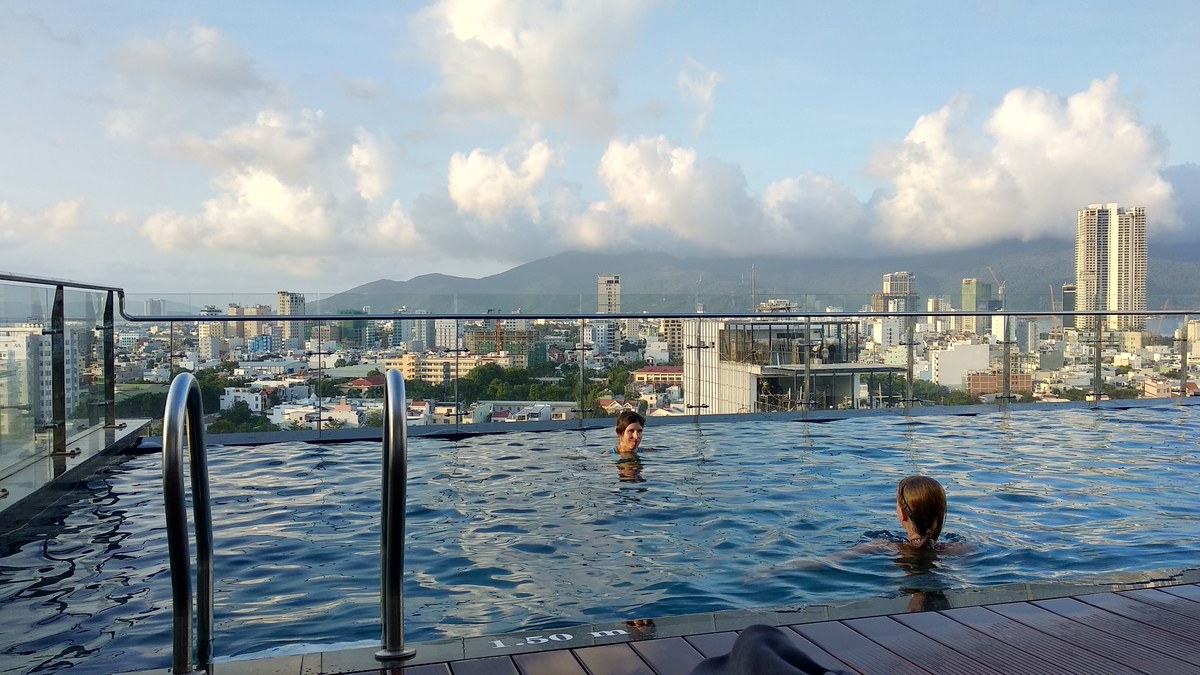 Night out at the Tiki-bar: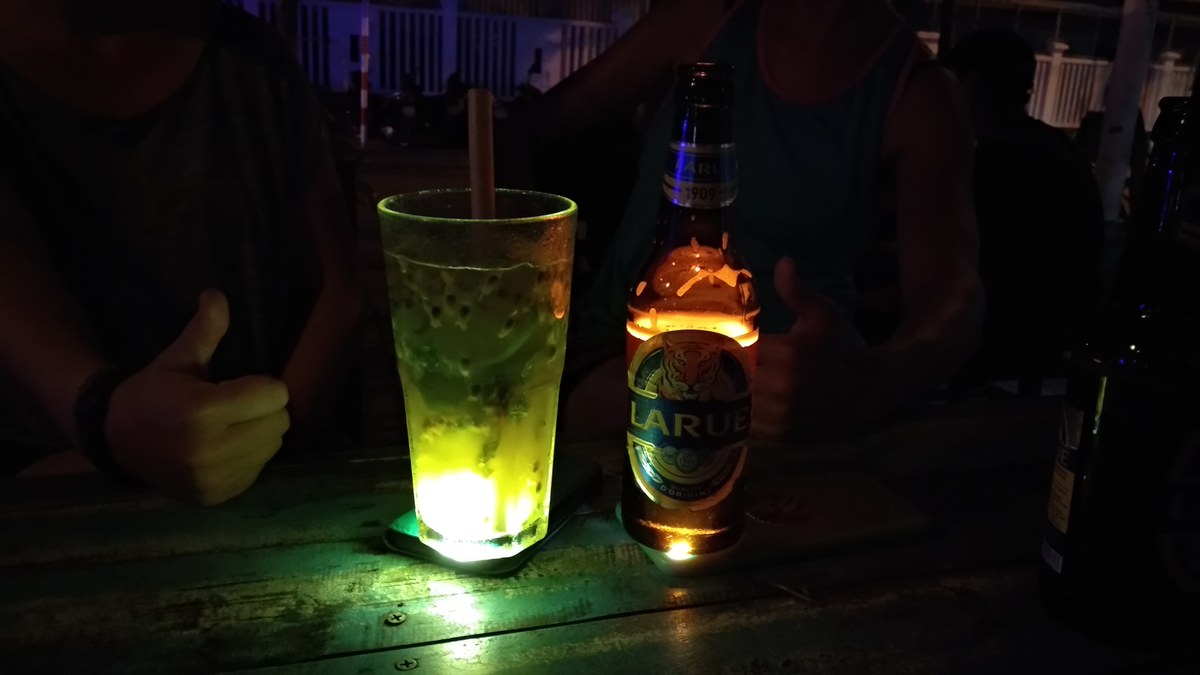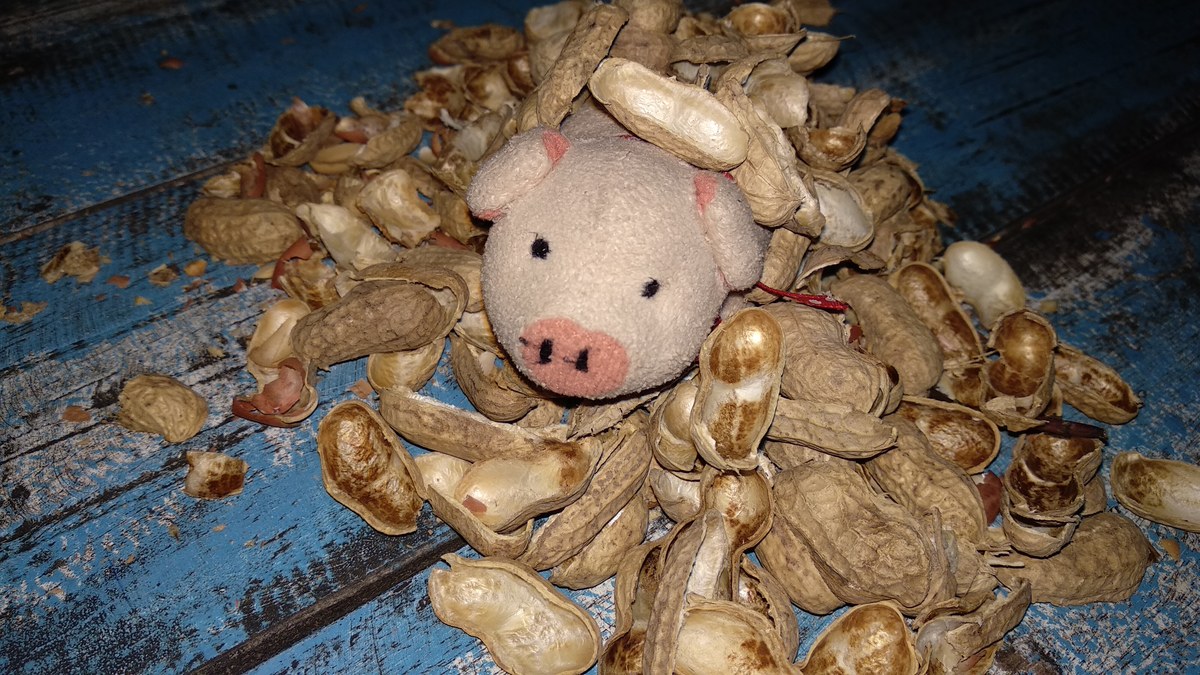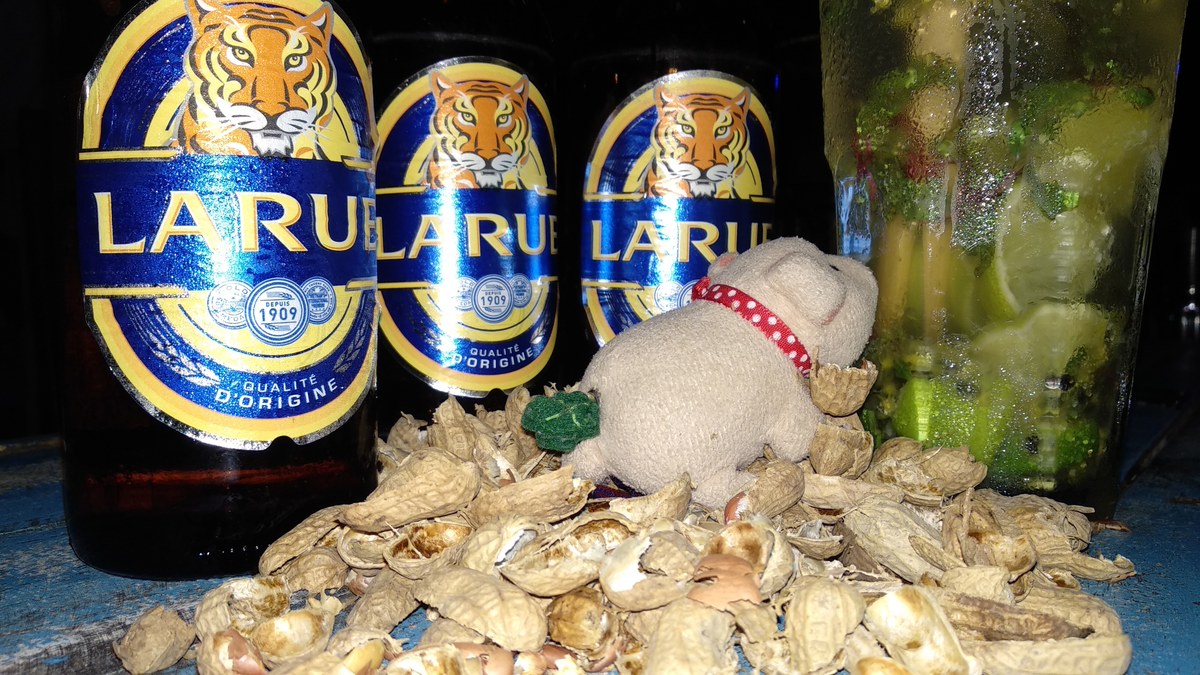 Fancy hotel breakfast: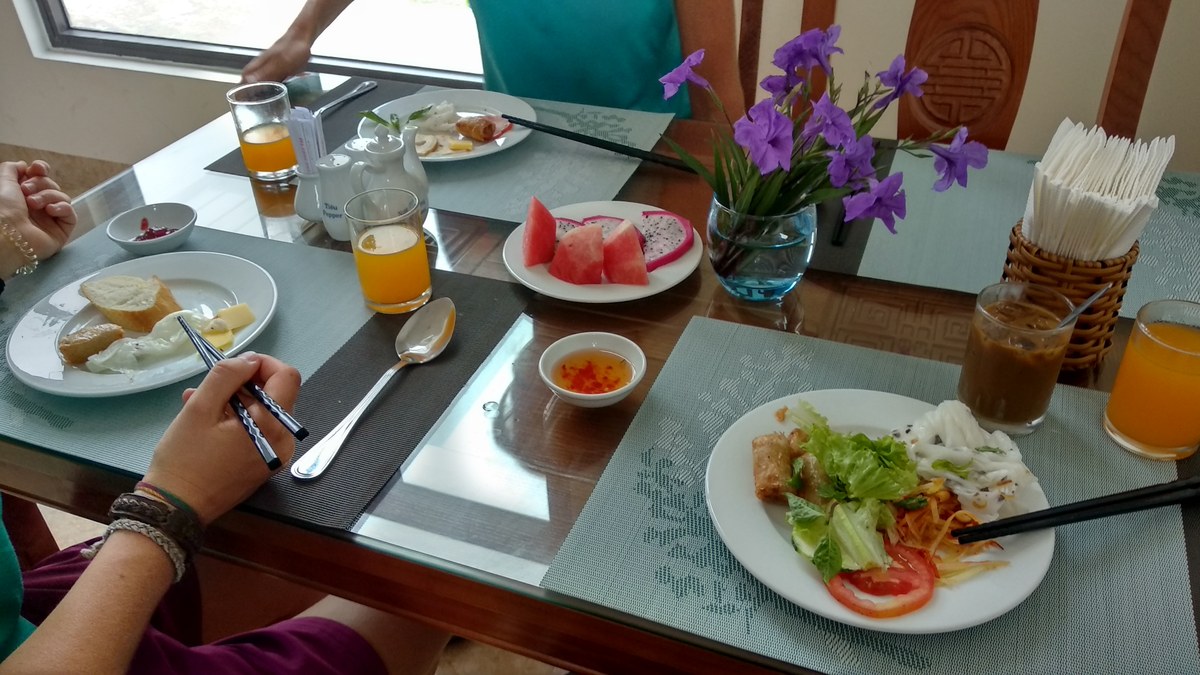 Enjoying one more coconut sorbet coffee with Elena: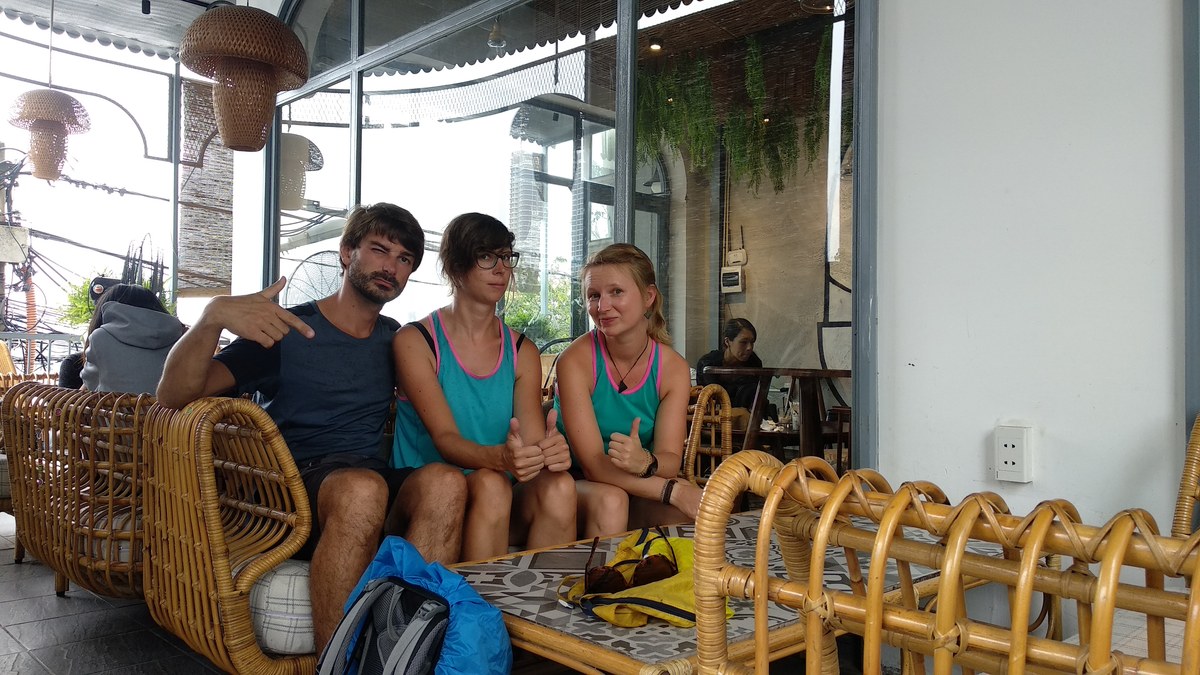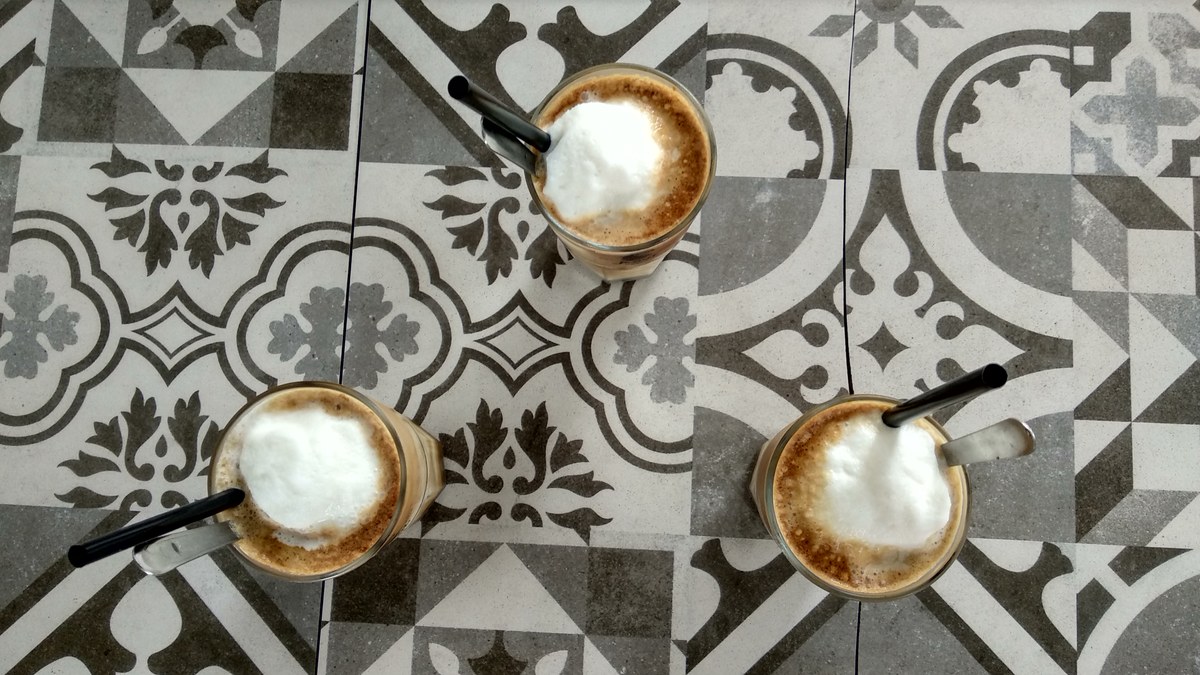 Last night in Da Nang!