Along the coast
Sep 9 2018 - Sep 19 2018
Vietnam
6796 km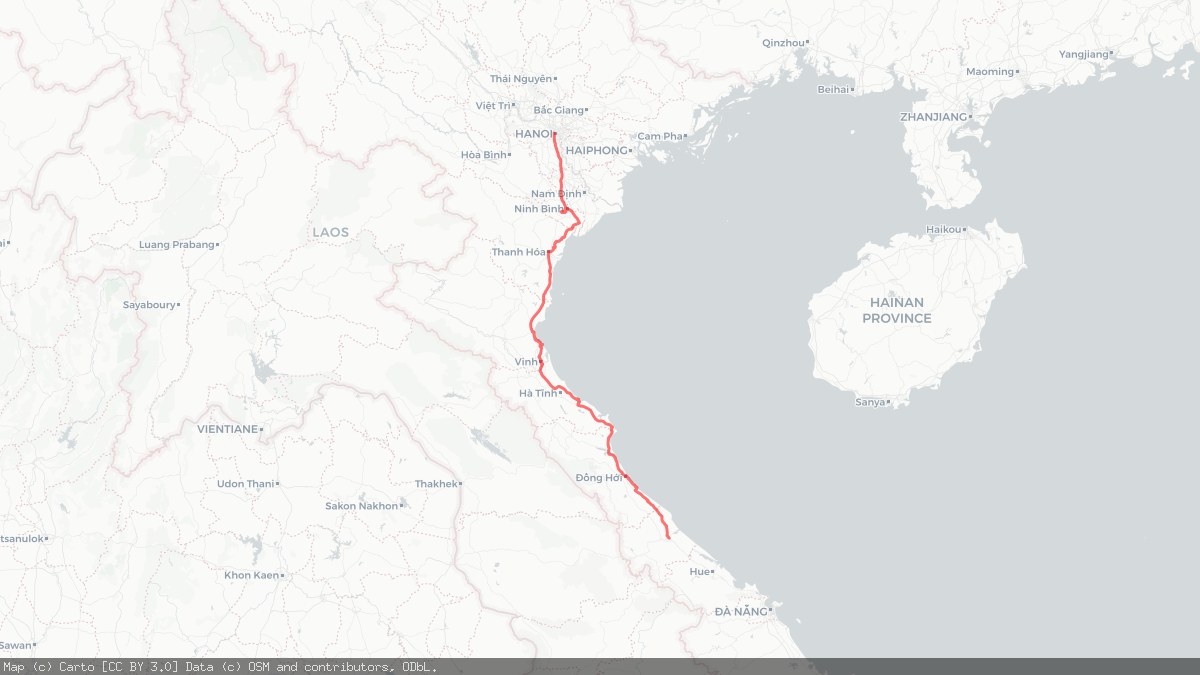 From Hanoi, we made our way to the coast.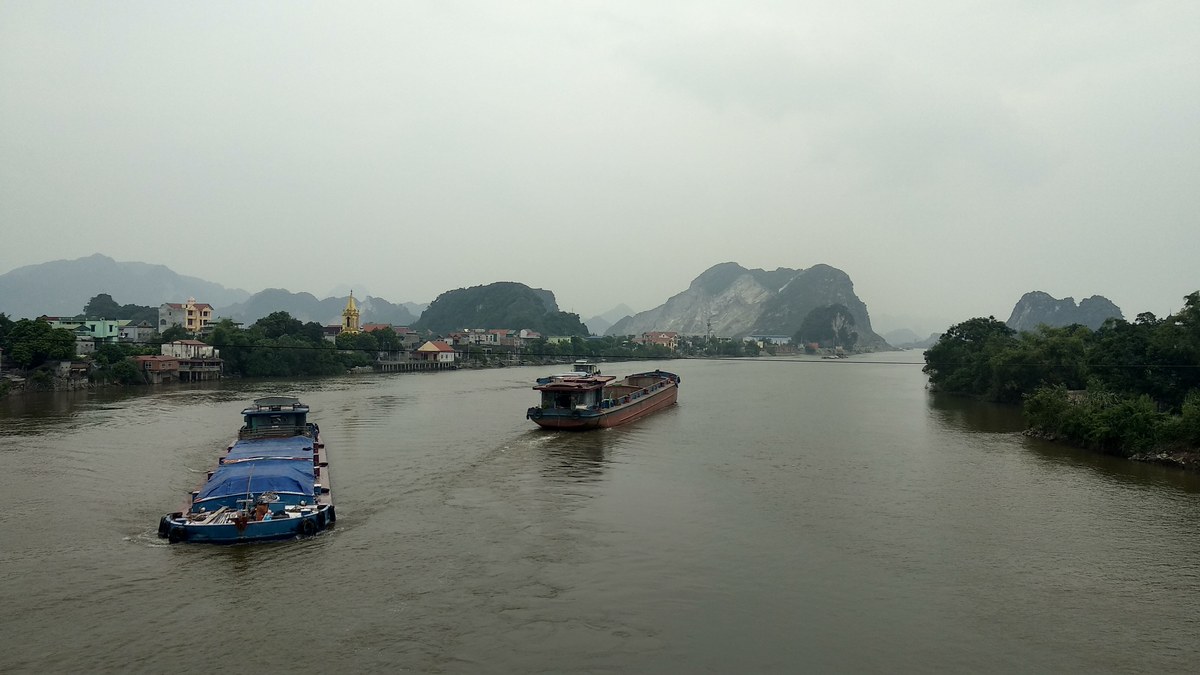 These are the kind of houses people like to build for themselves here: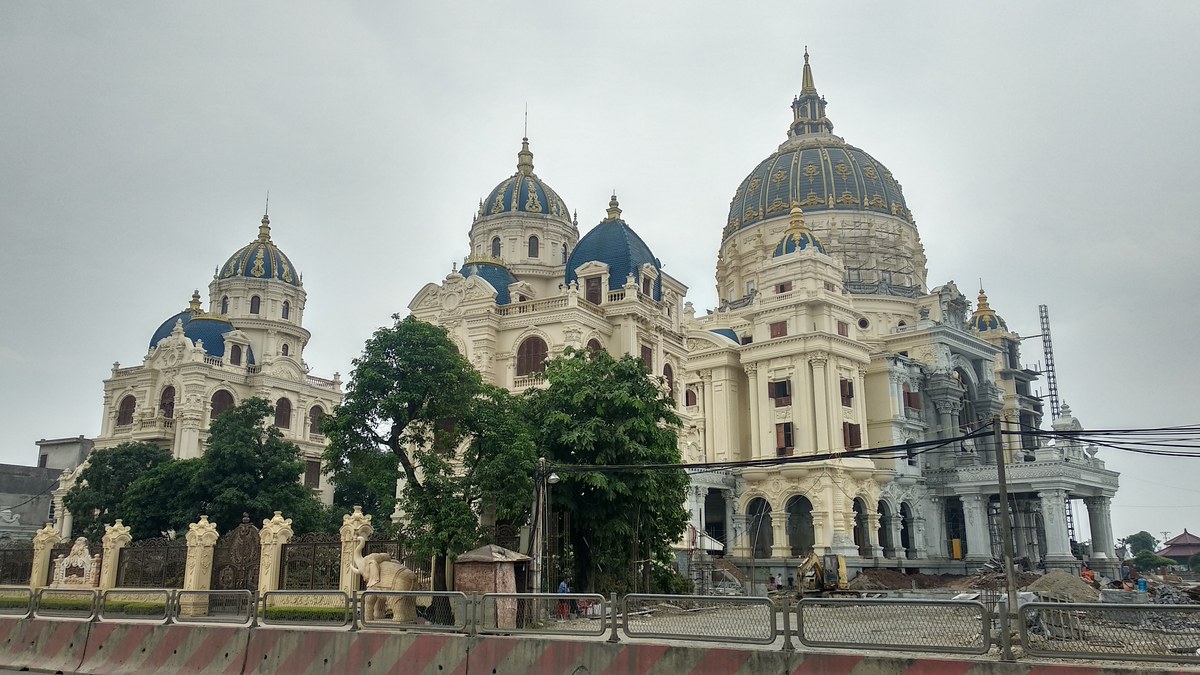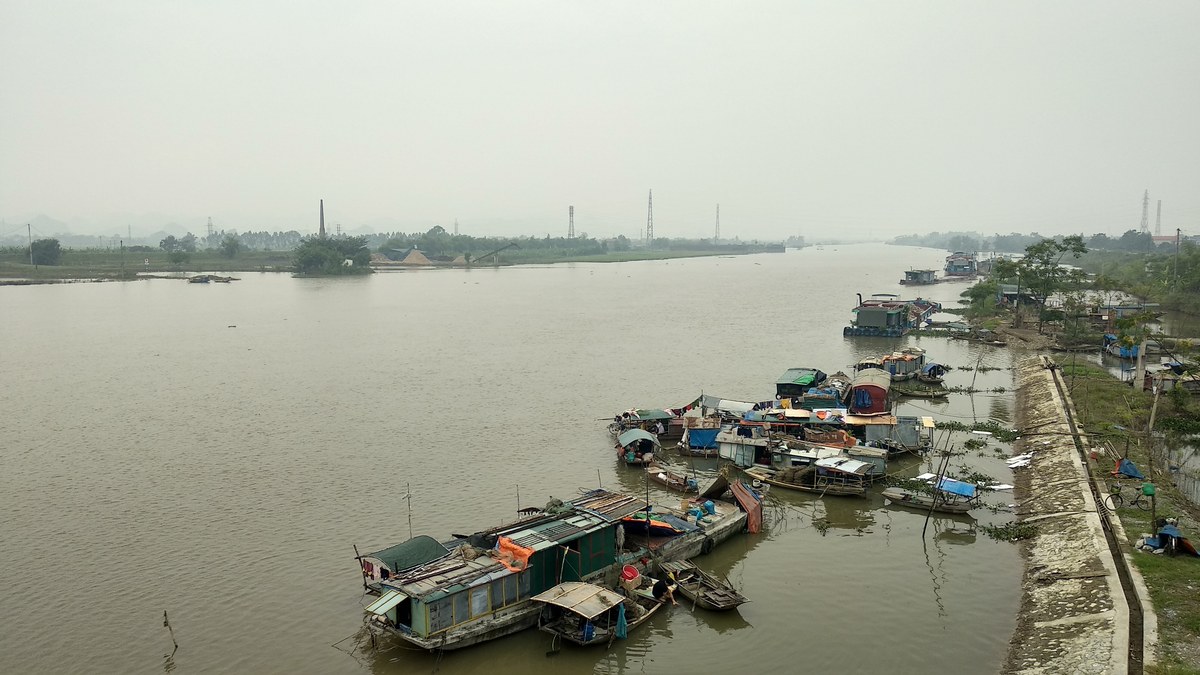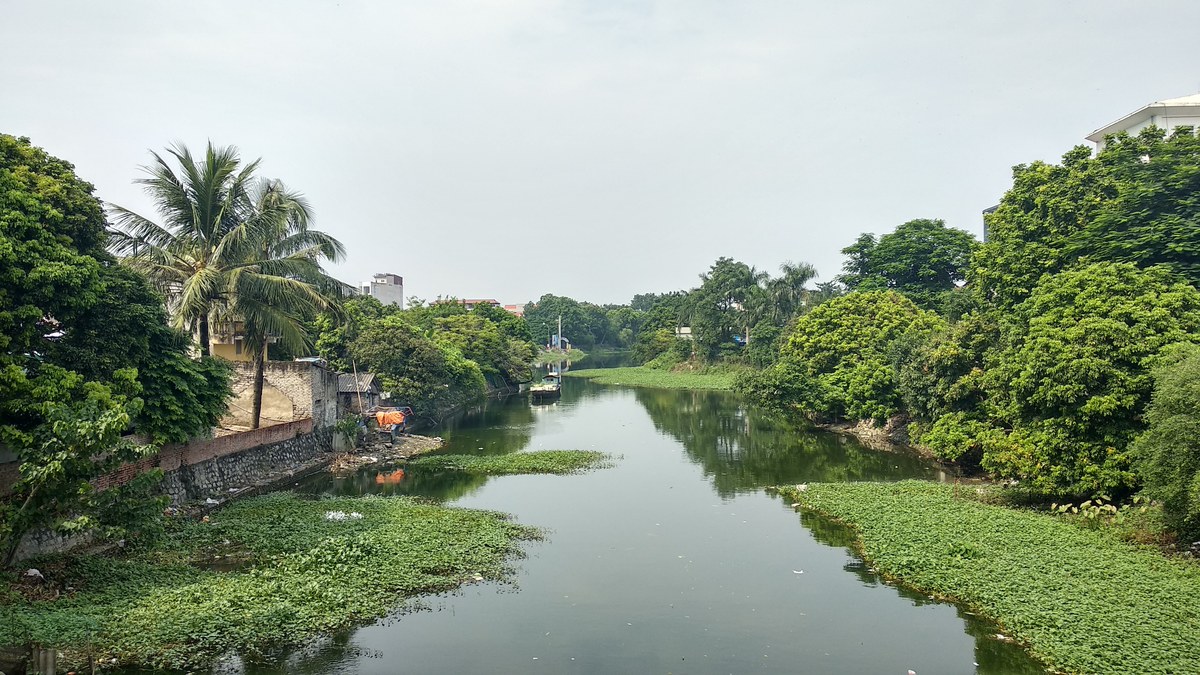 cháo gà, rice porridge with chicken: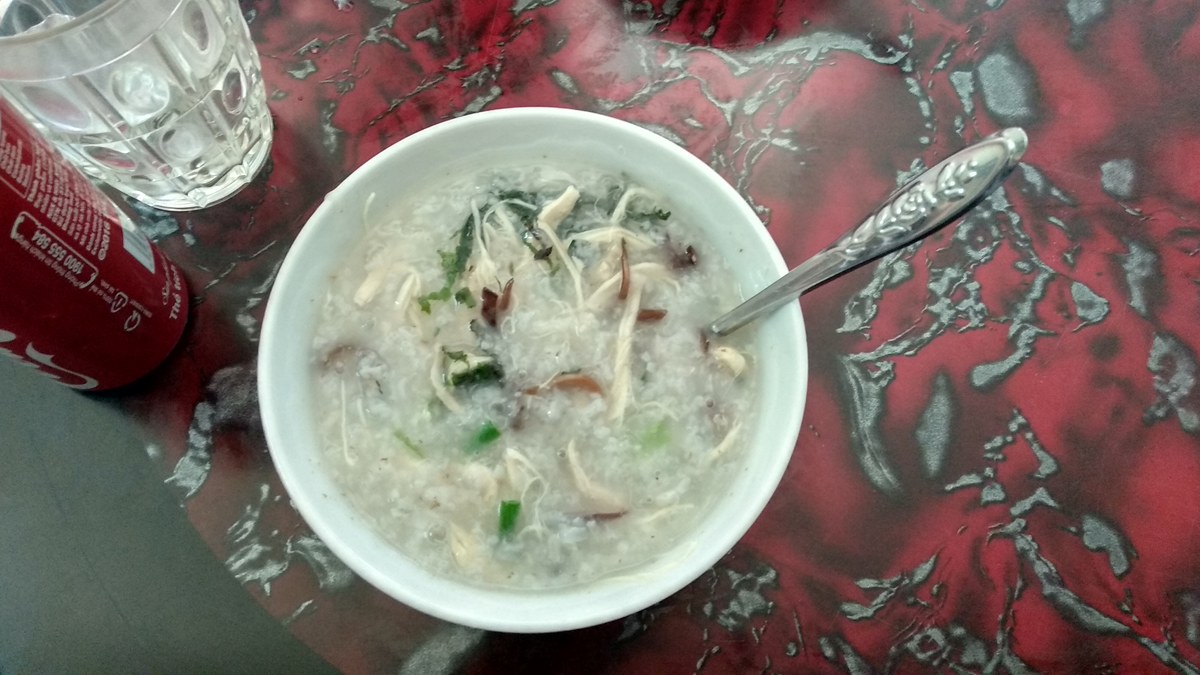 Very tasteful hotel art: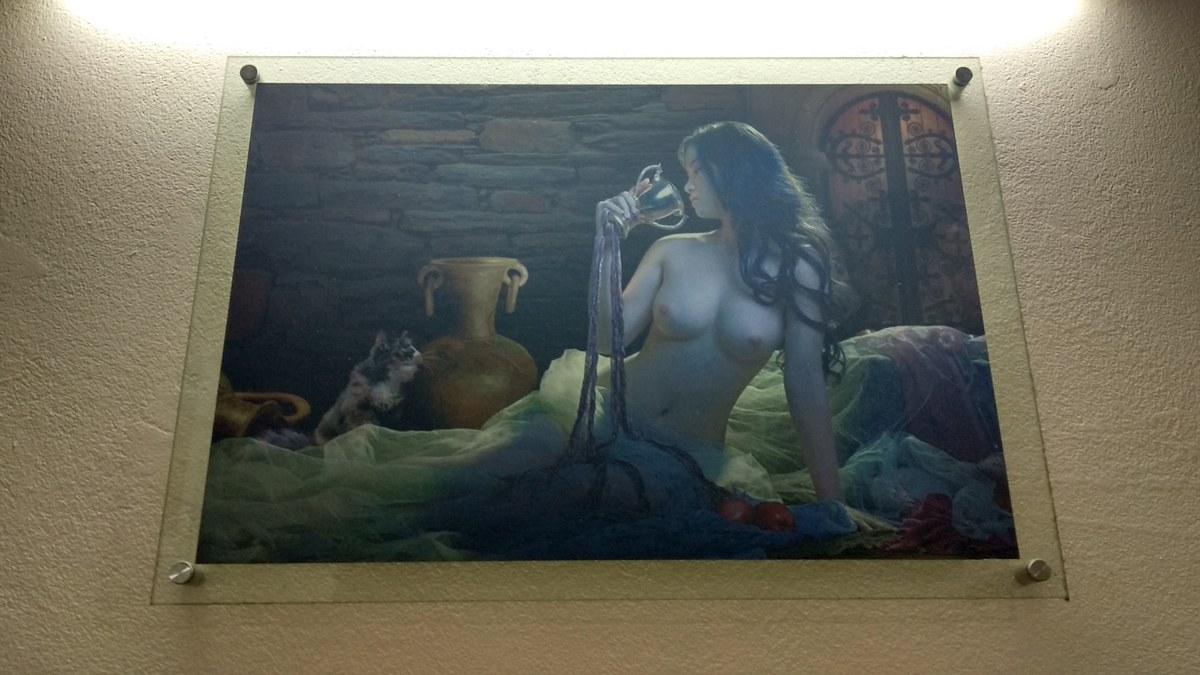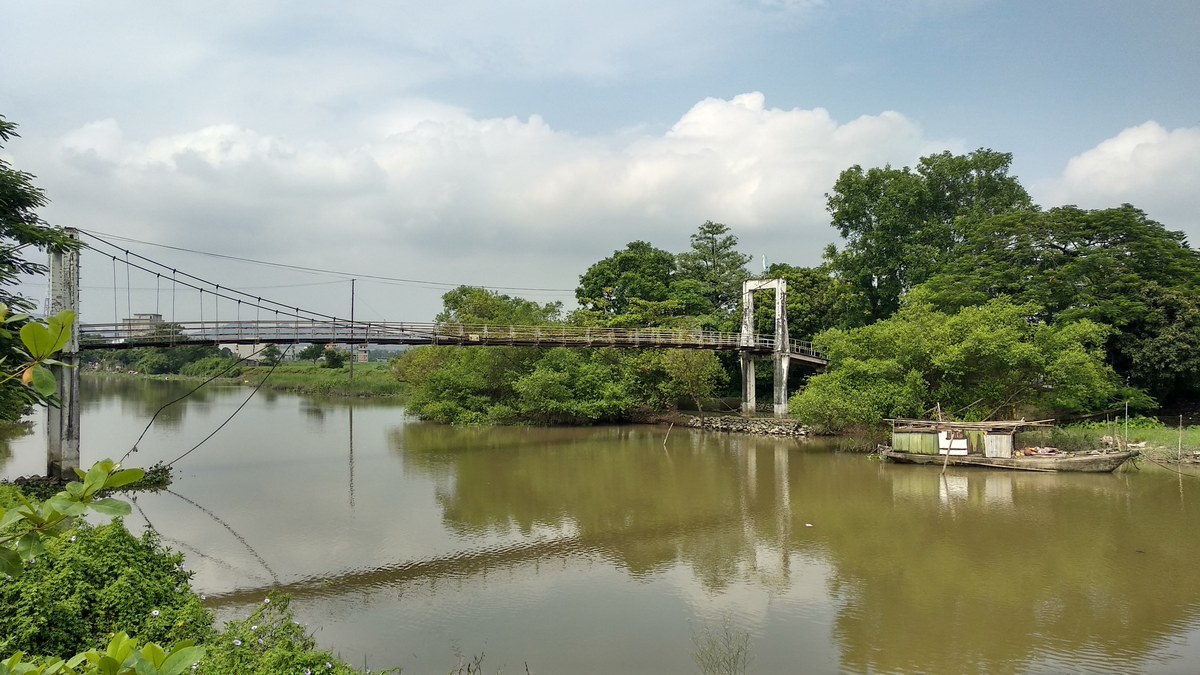 We spent one day cycling around Tam Cốc, a small tourist village with beautiful rocks among rivers and fields: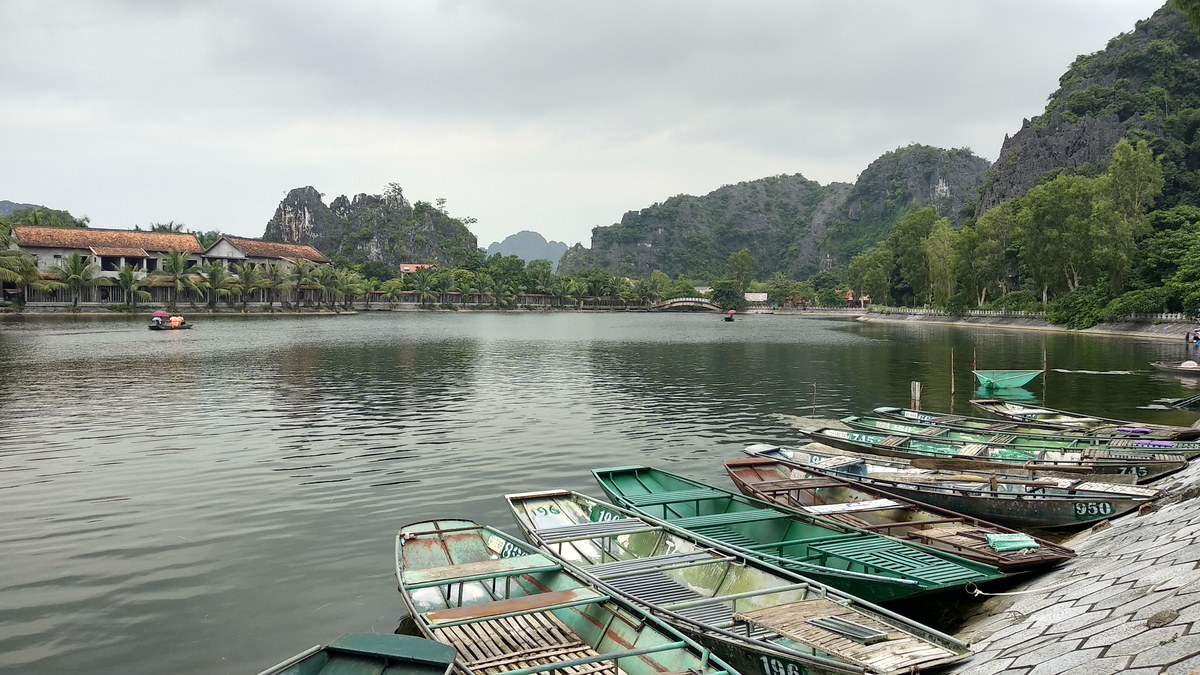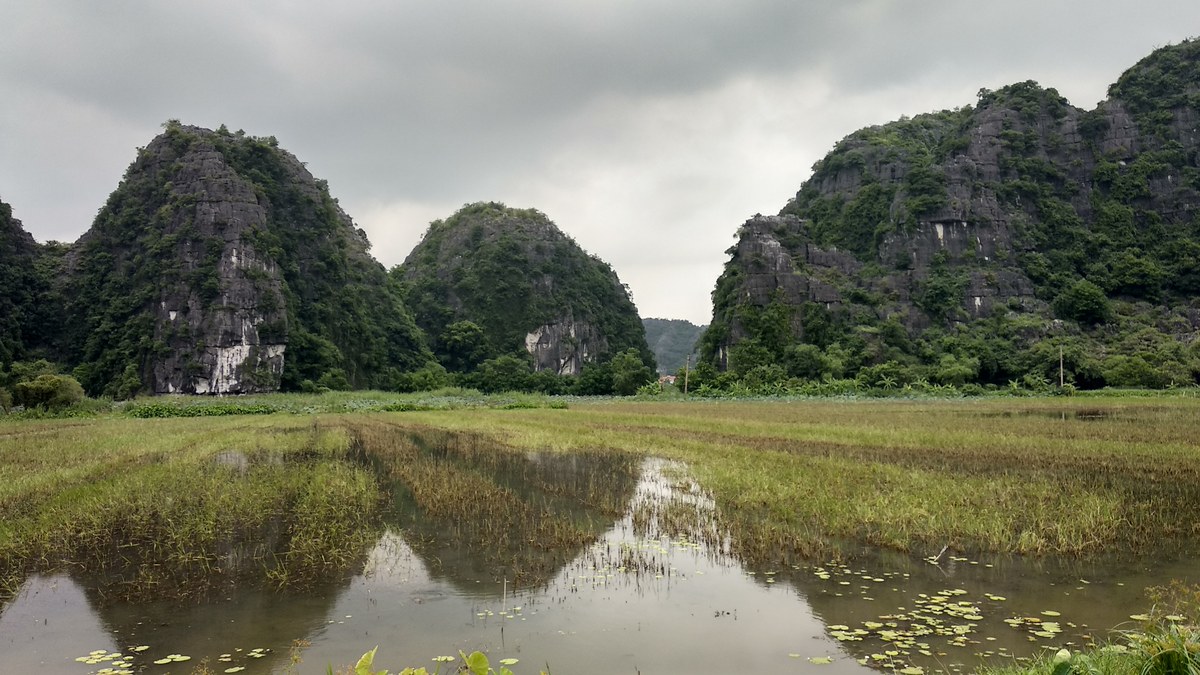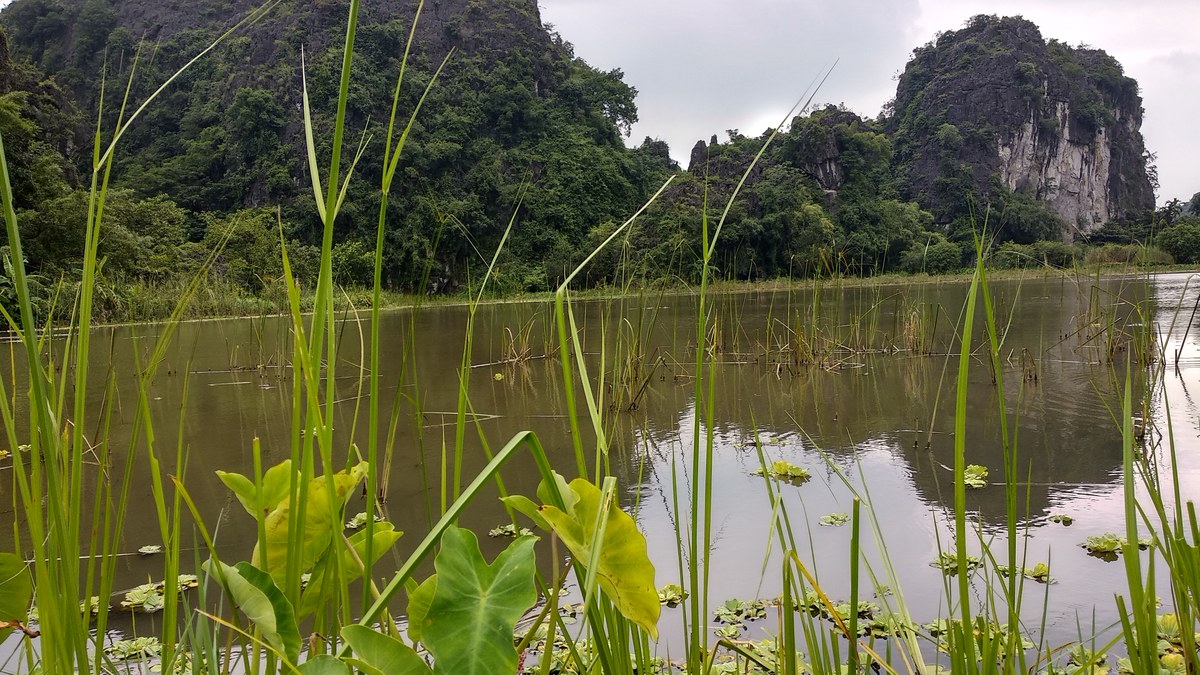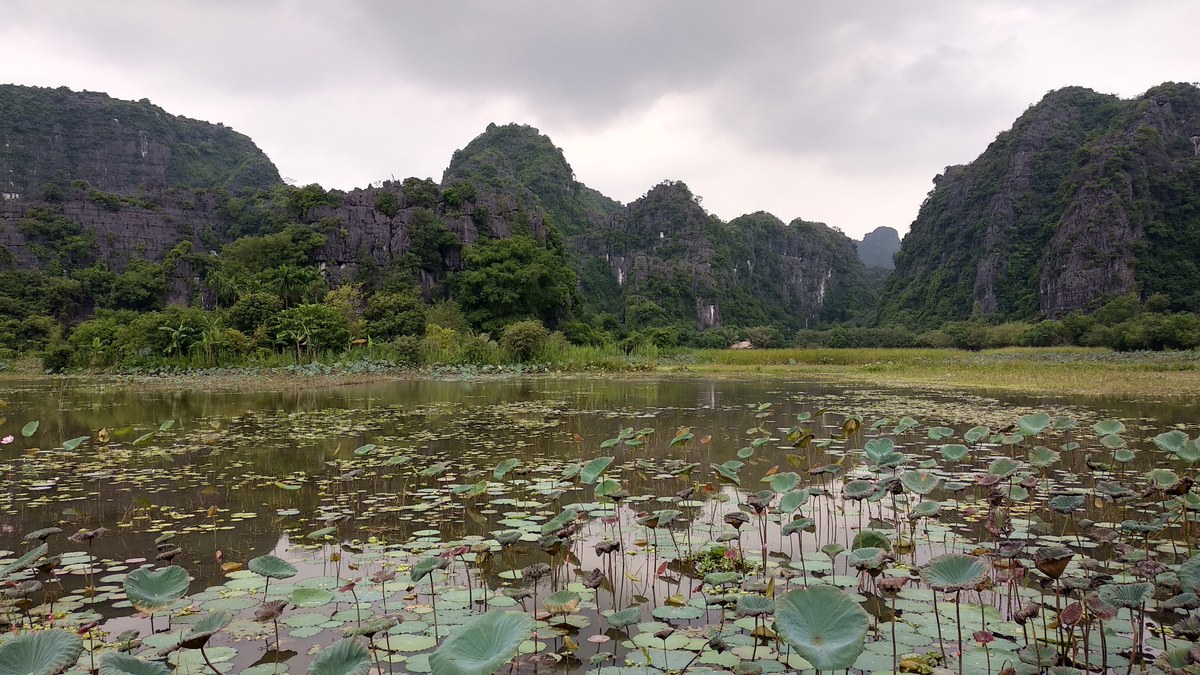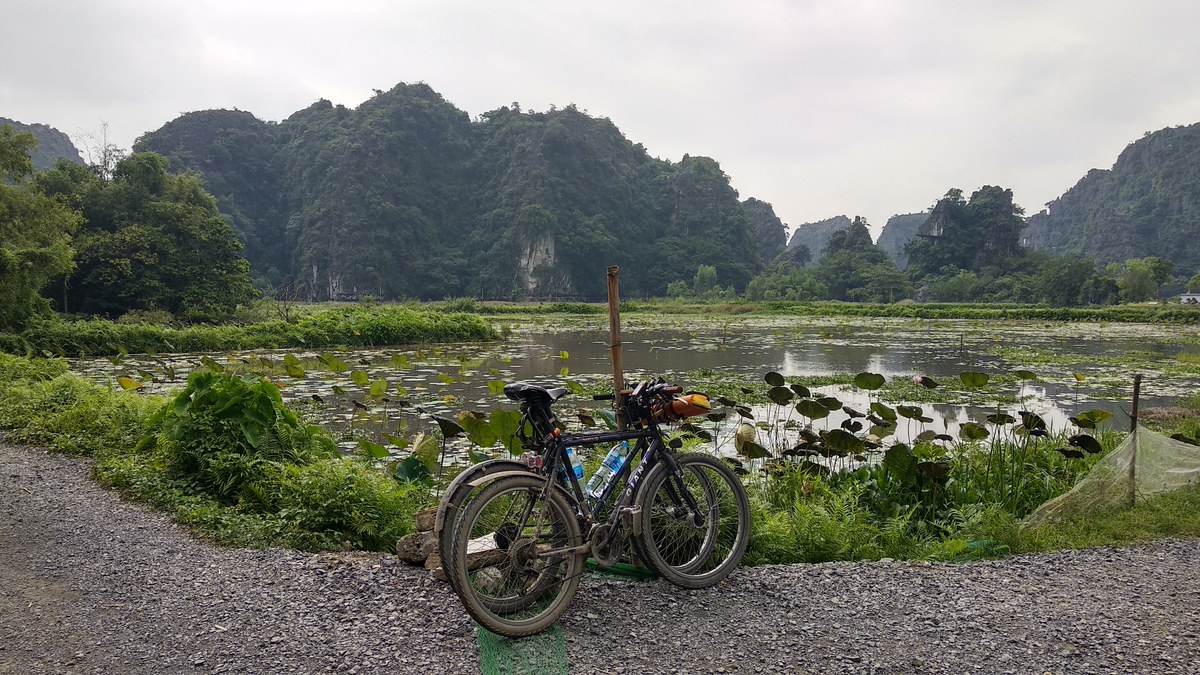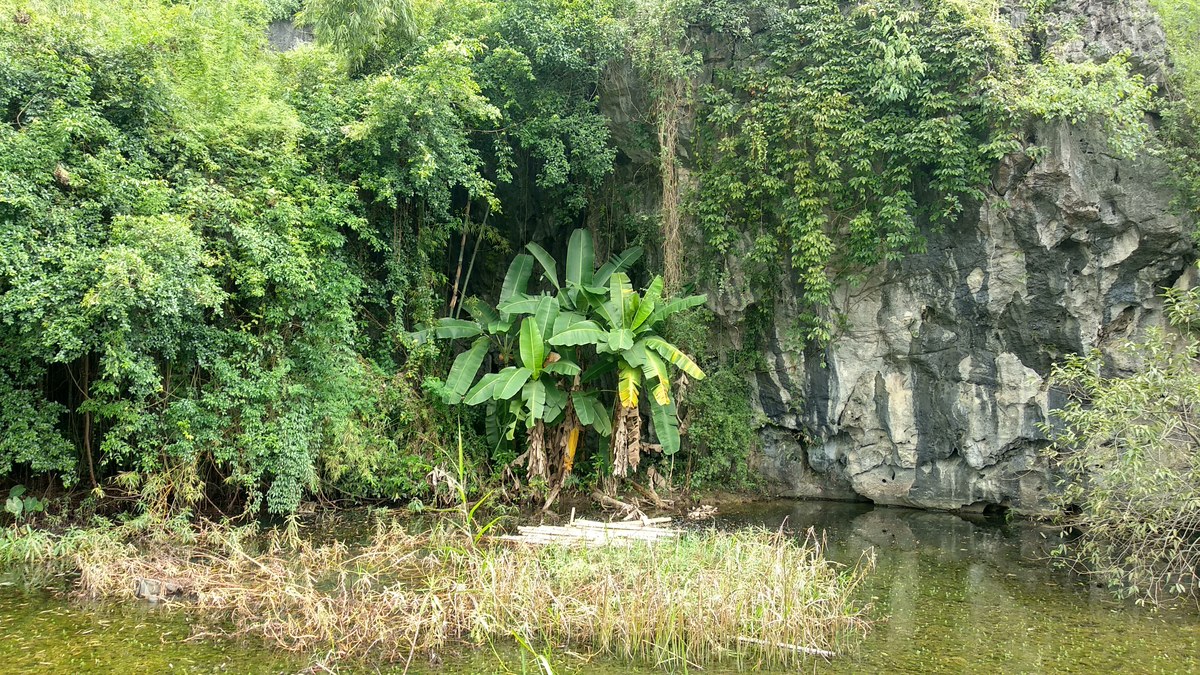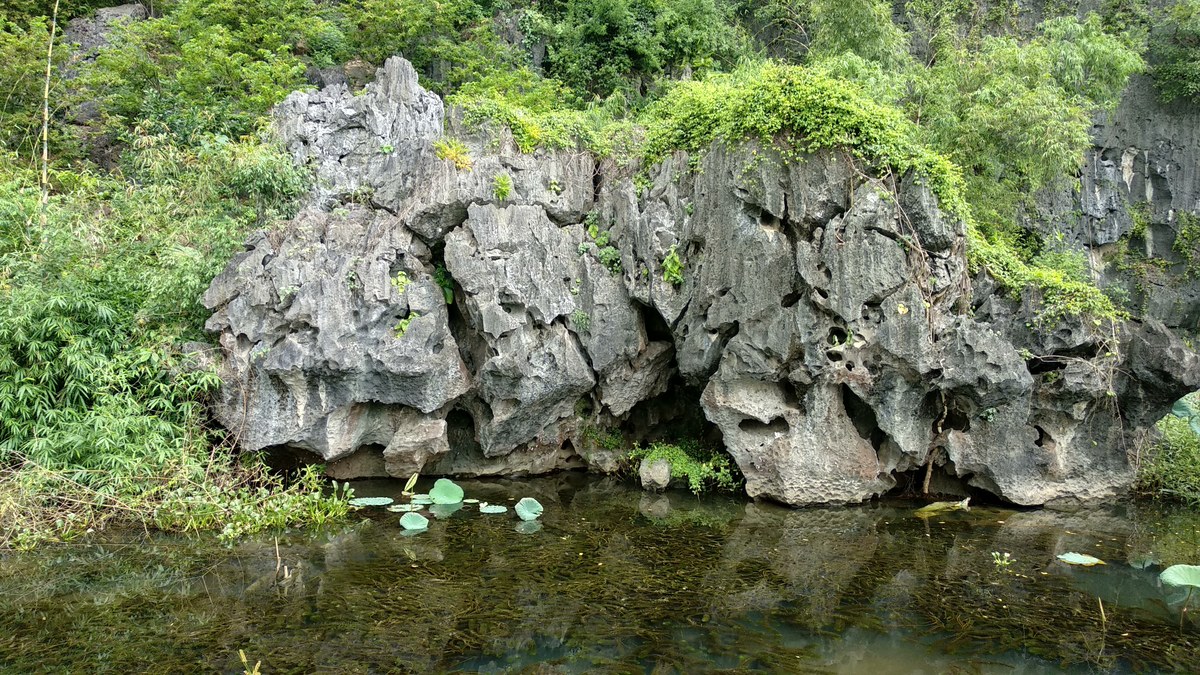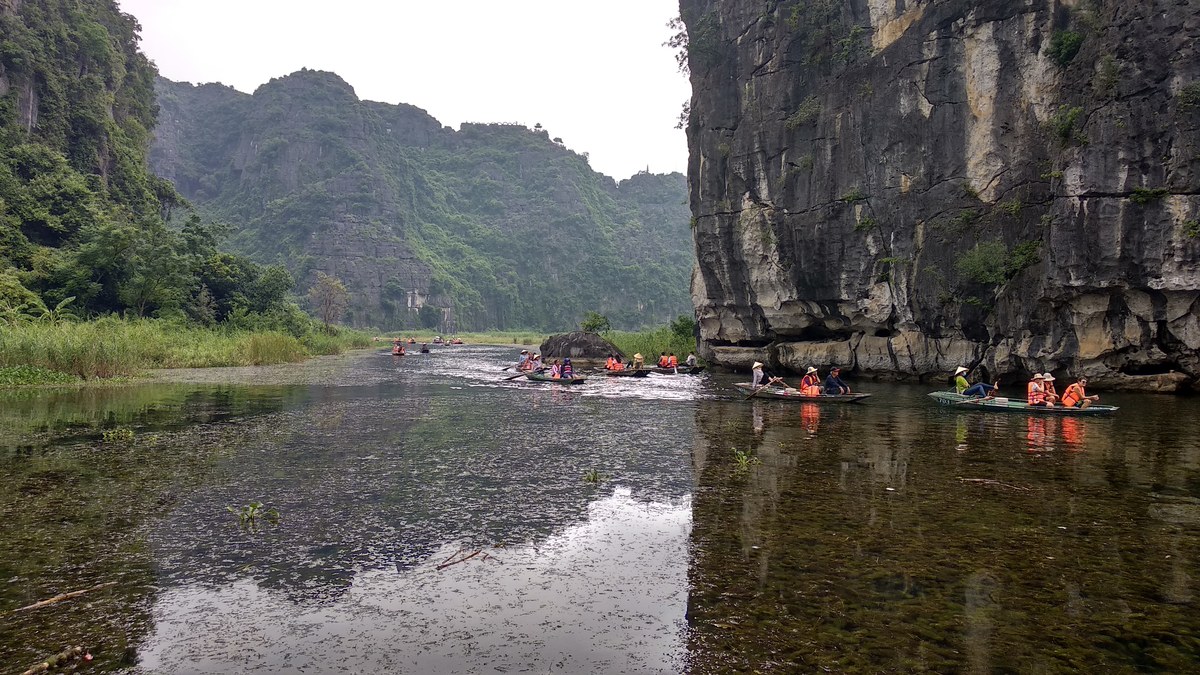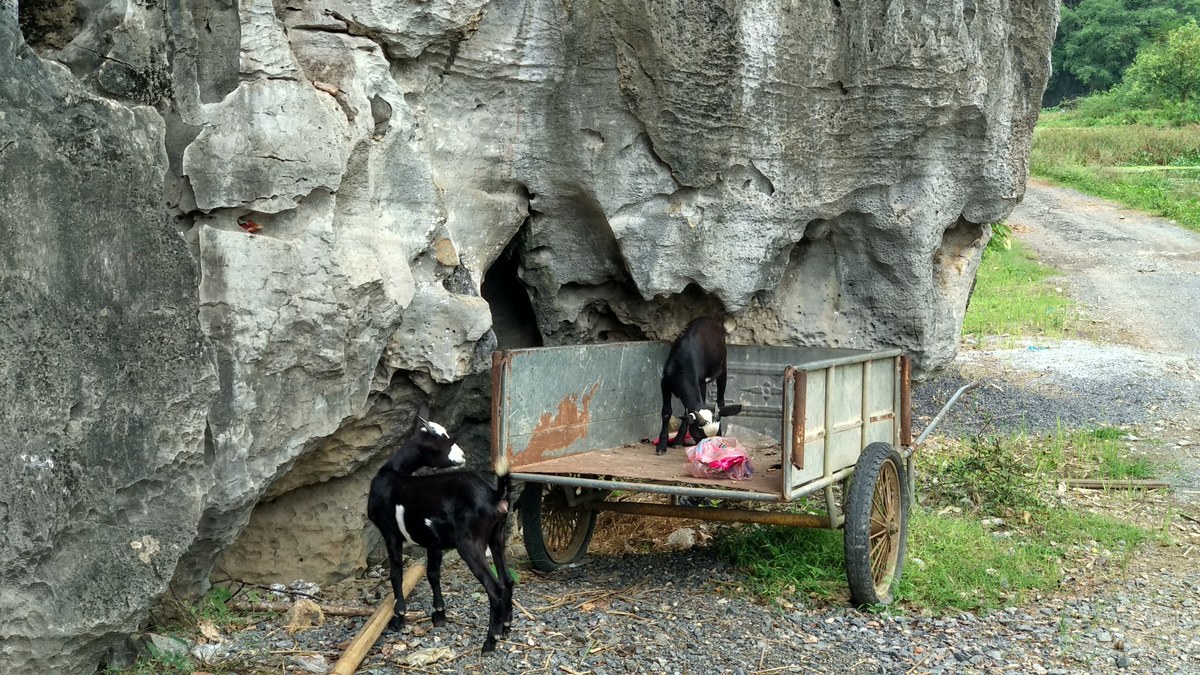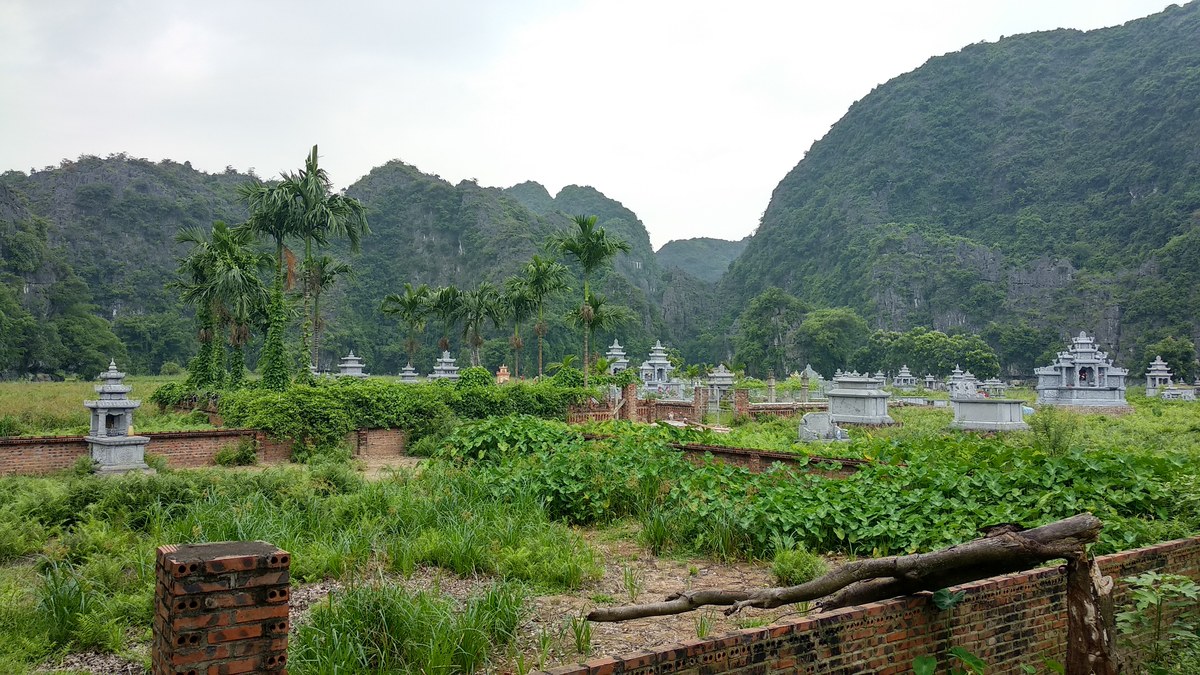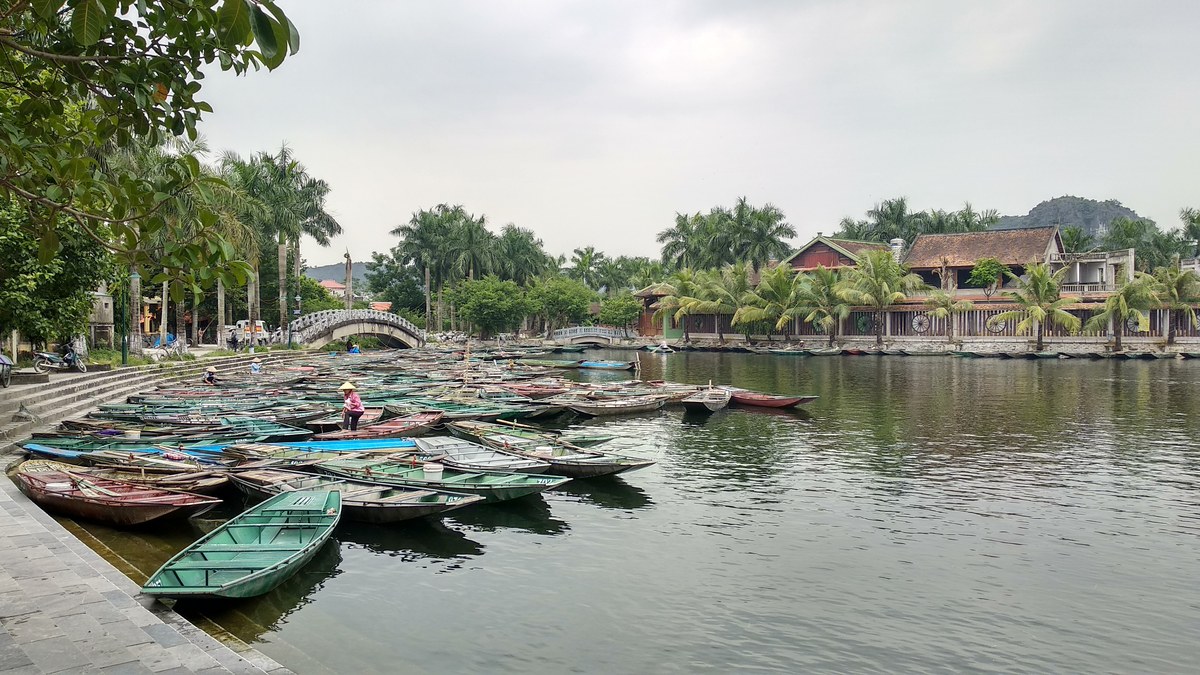 Ninh Binh by night: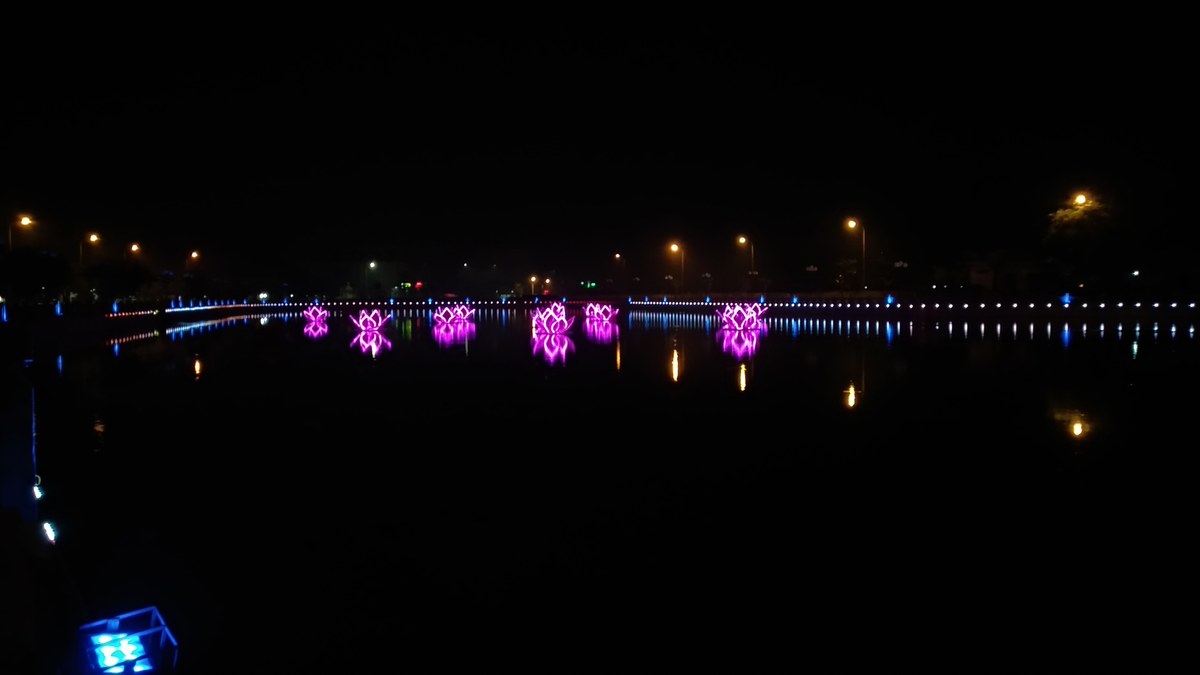 Enjoying some fresh beer: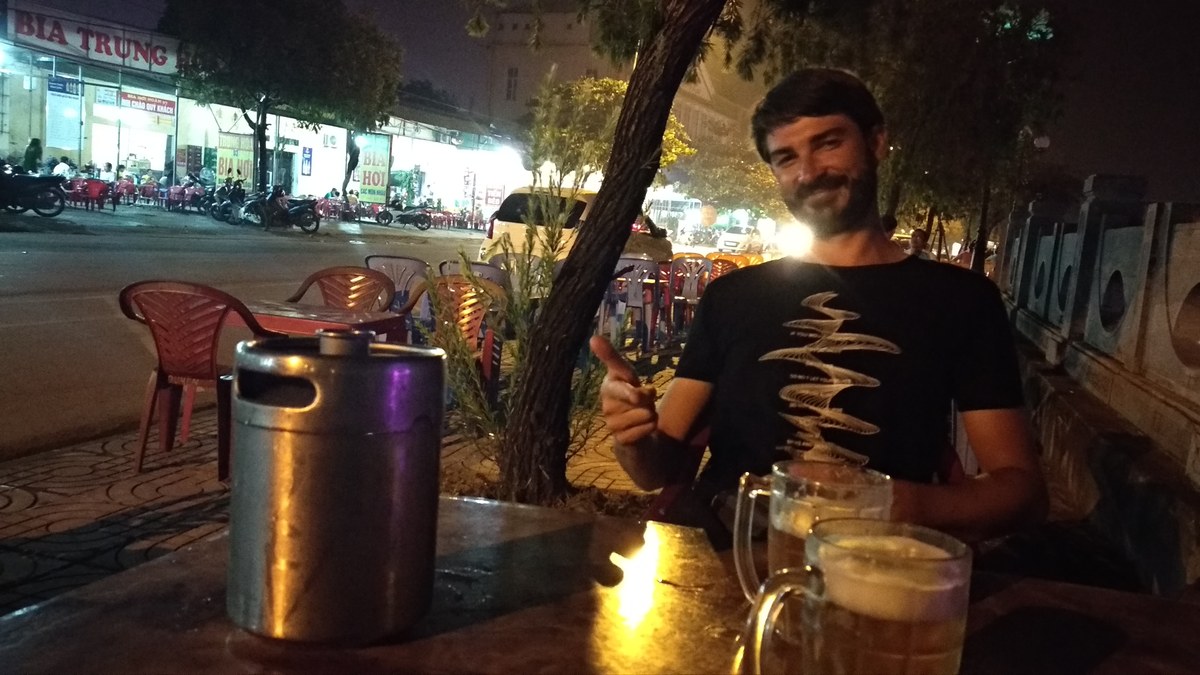 One of the many catholic churches along the way, a remnant of the french occupation of Vietnam: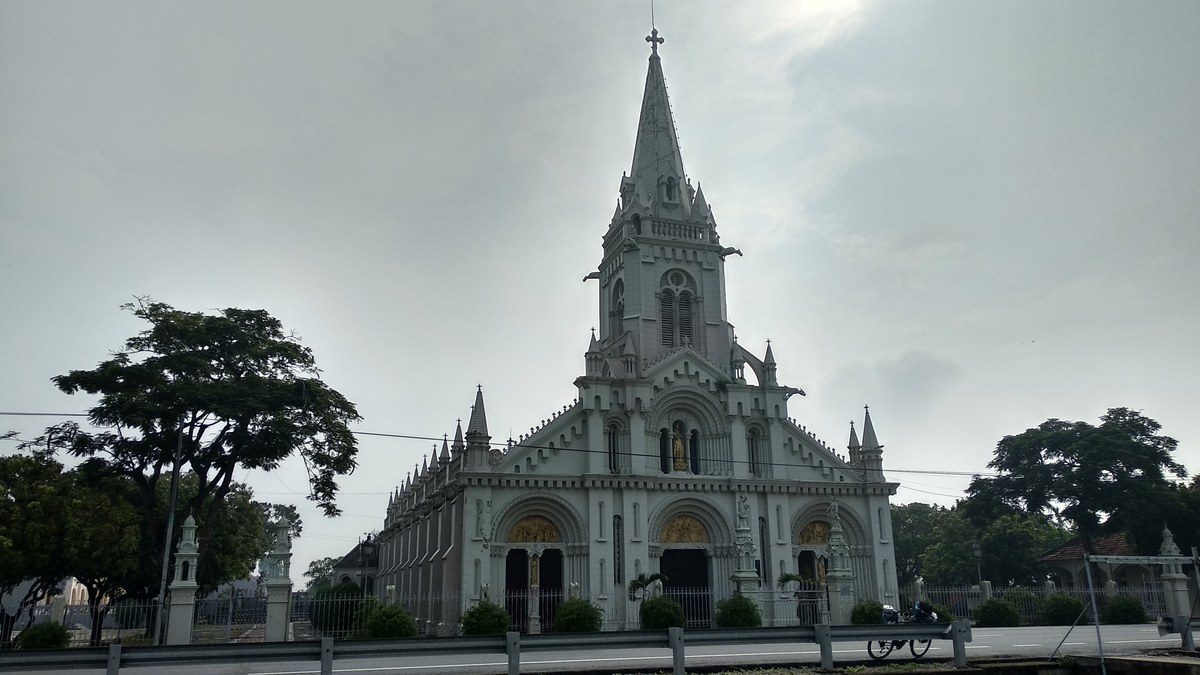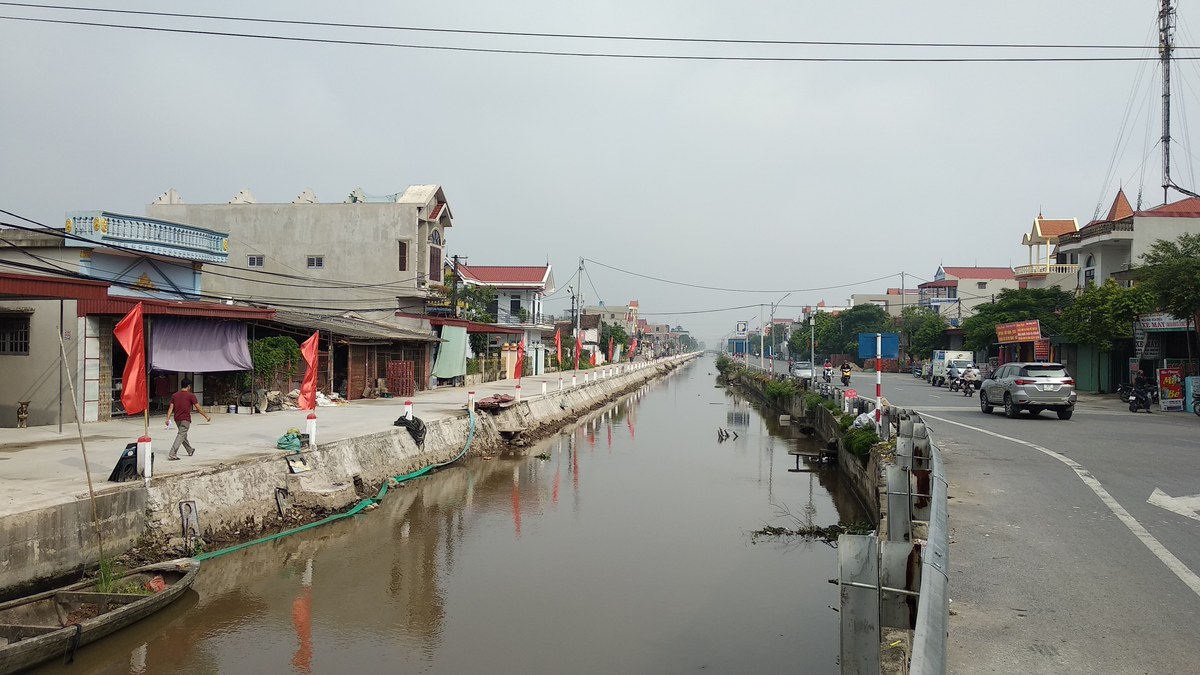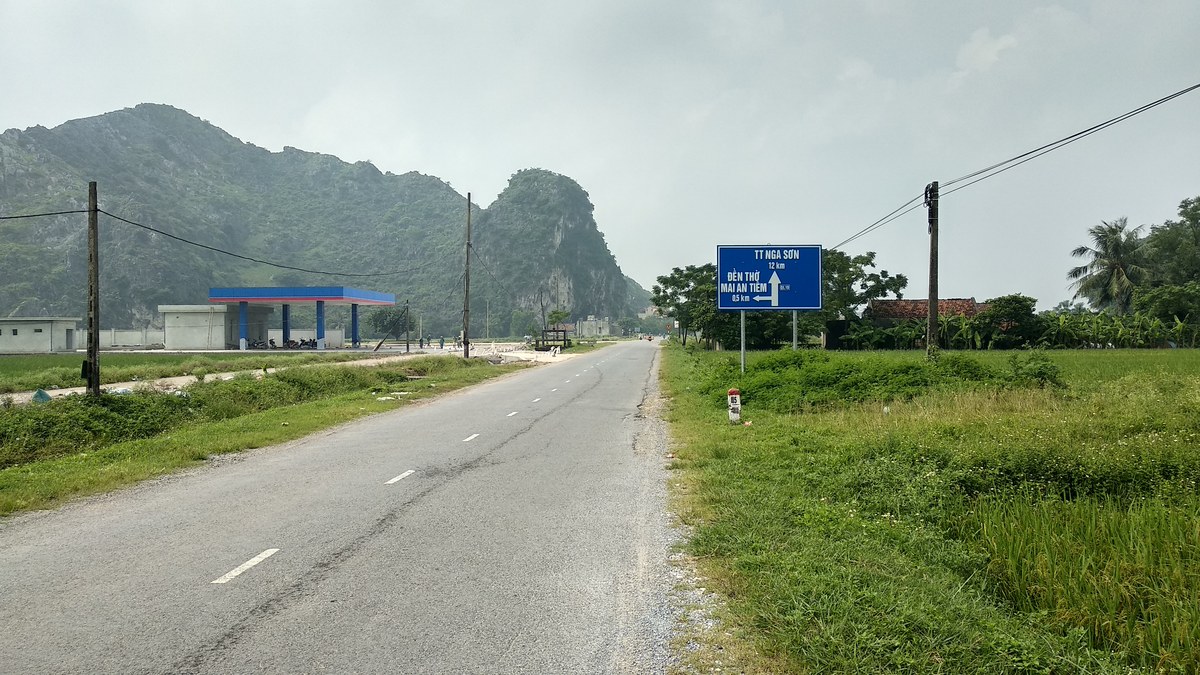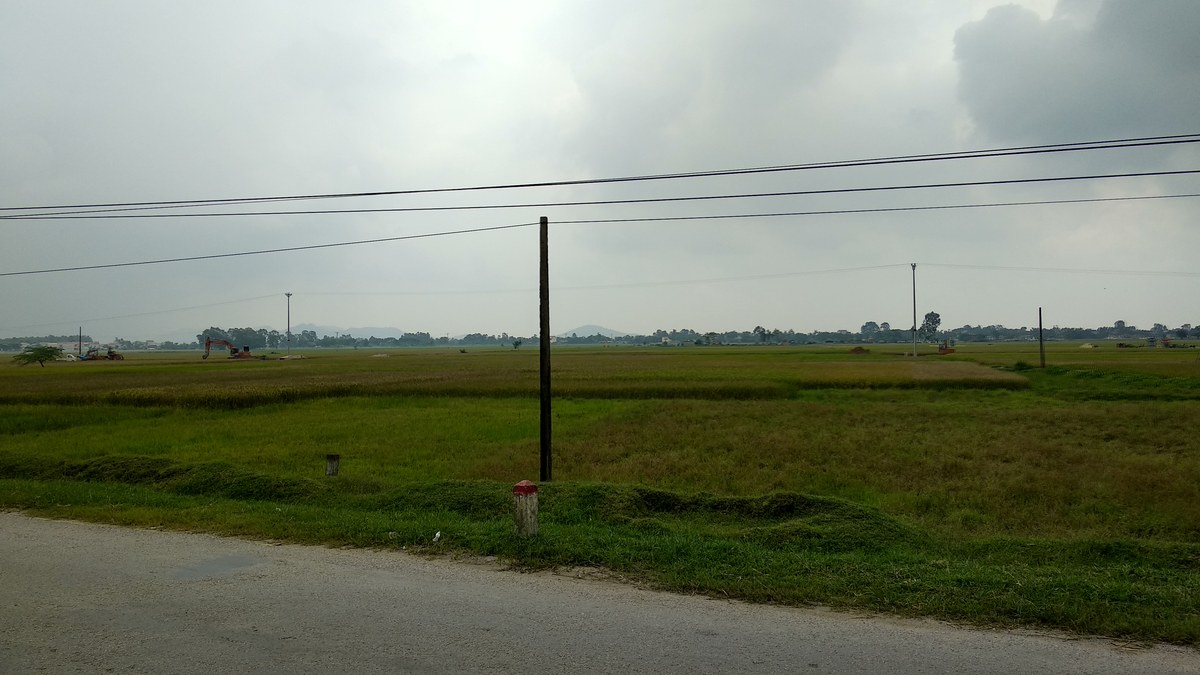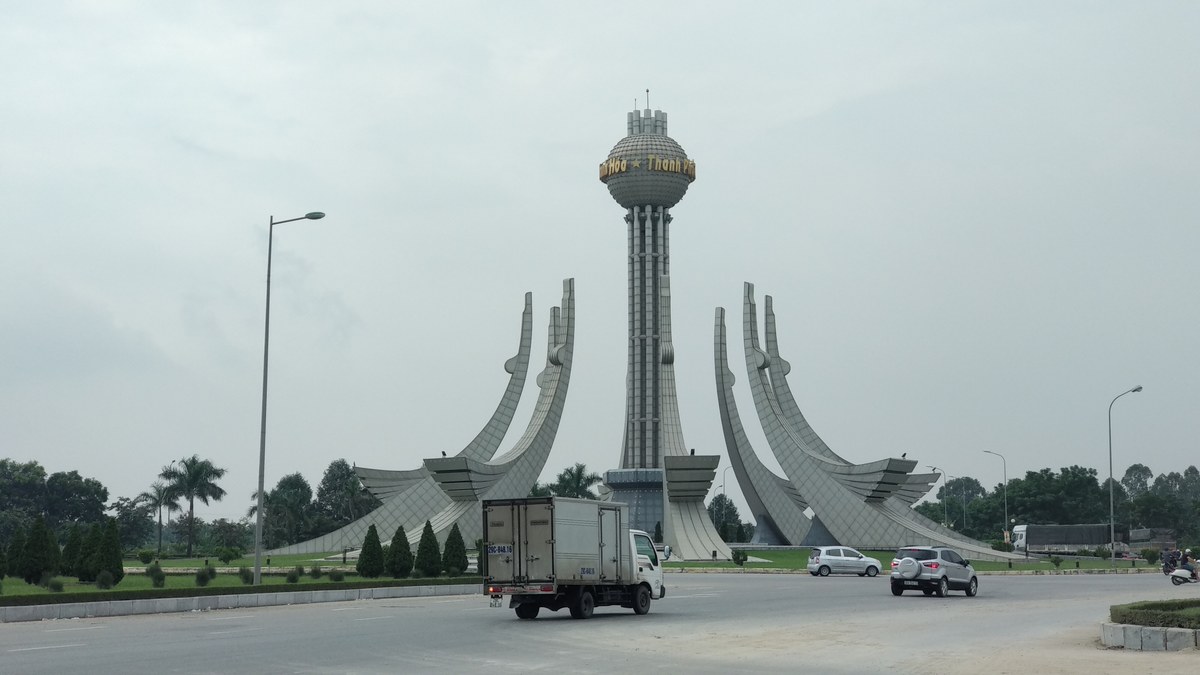 Bún bò Huế, rice noodles topped with a variety of meats: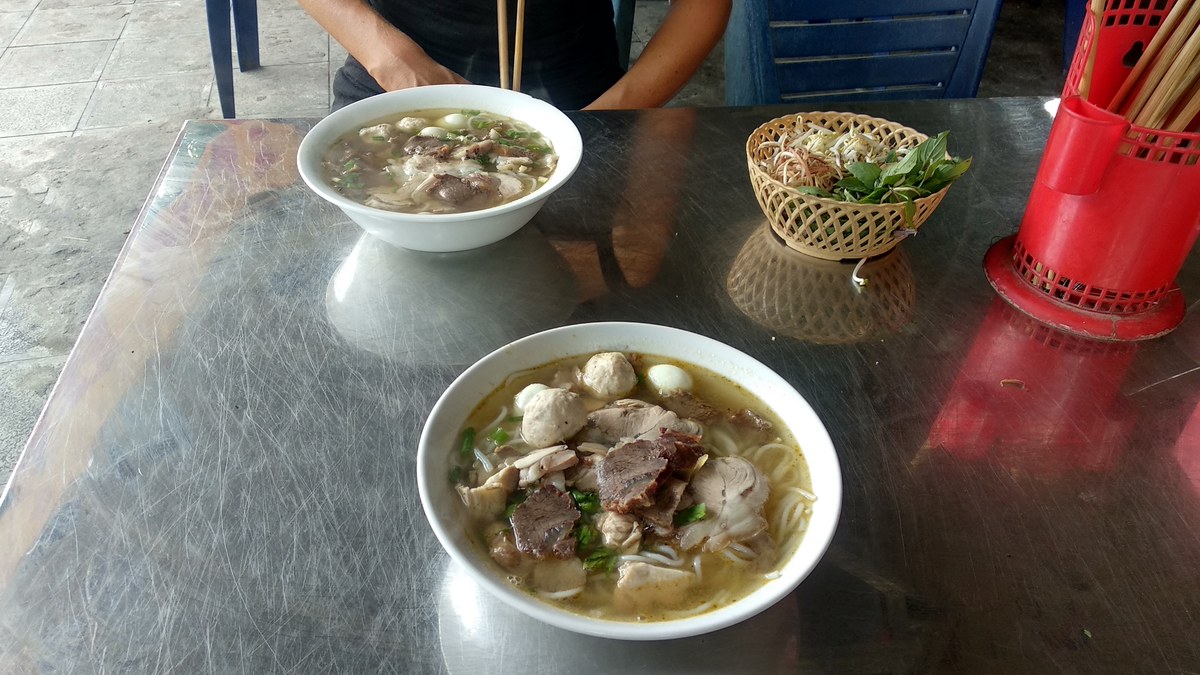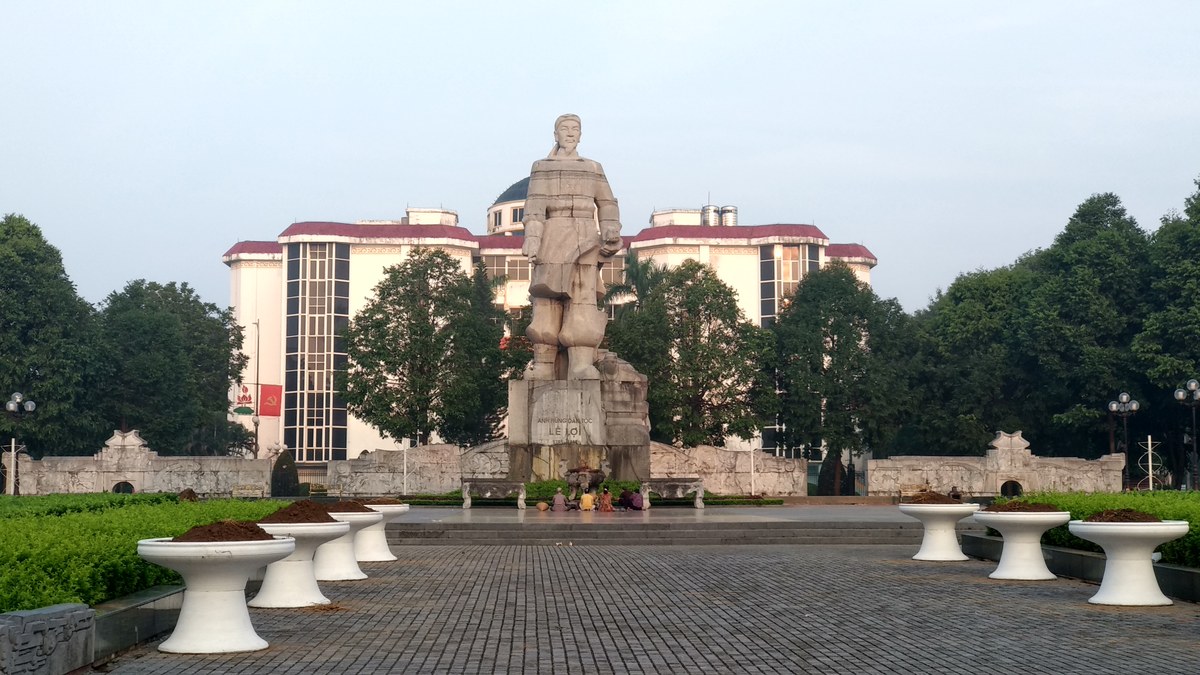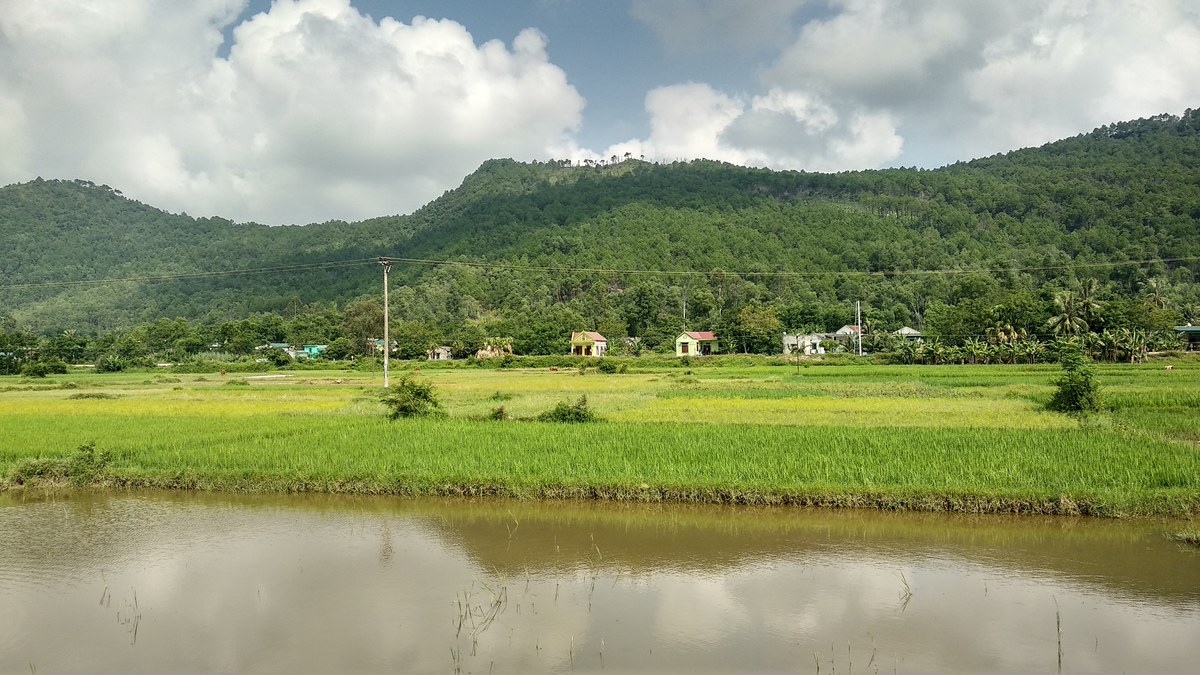 Bún bò, rice noodles with beef: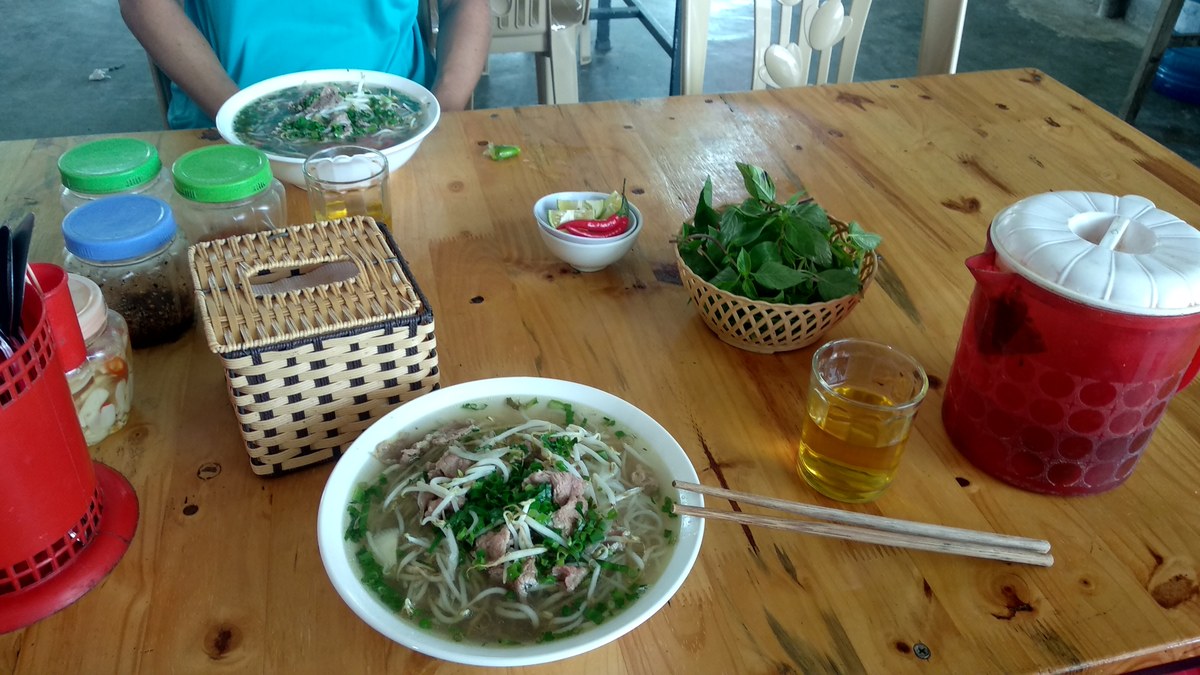 We finally made it to the beach again!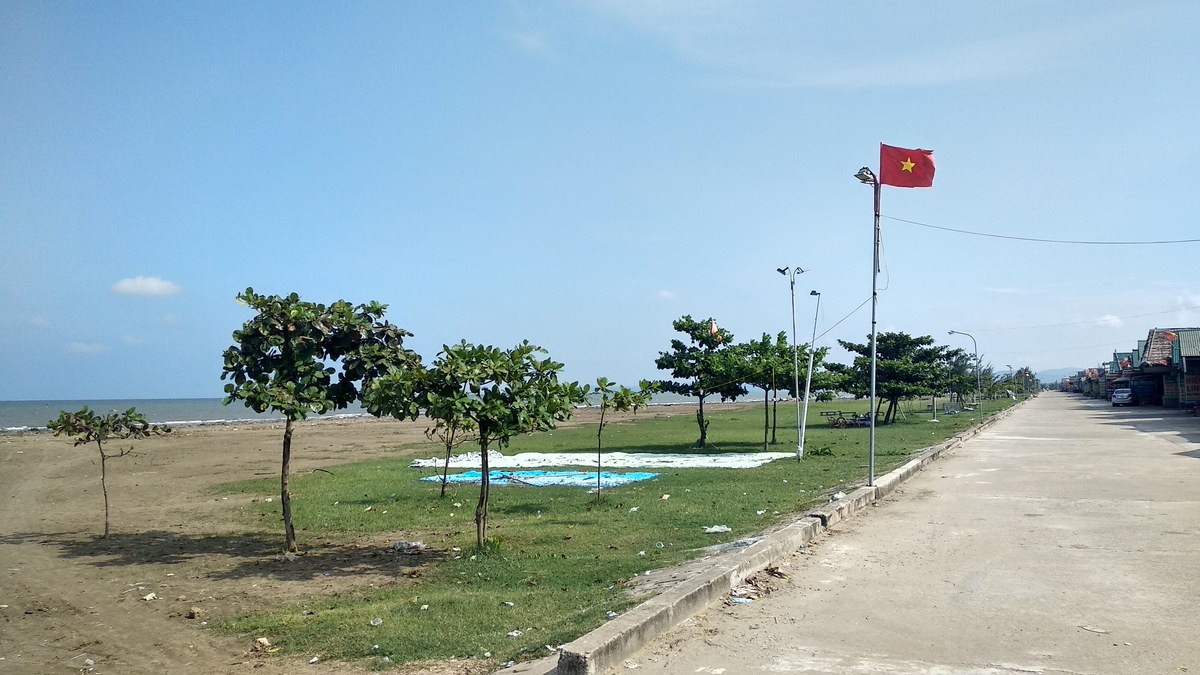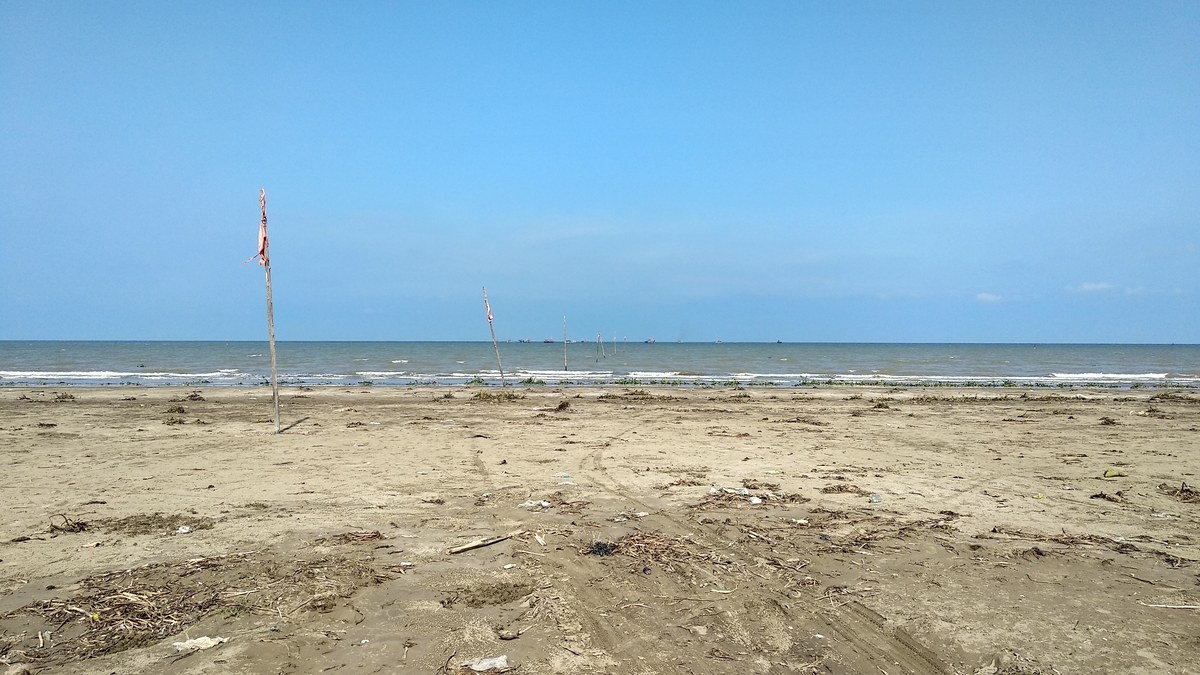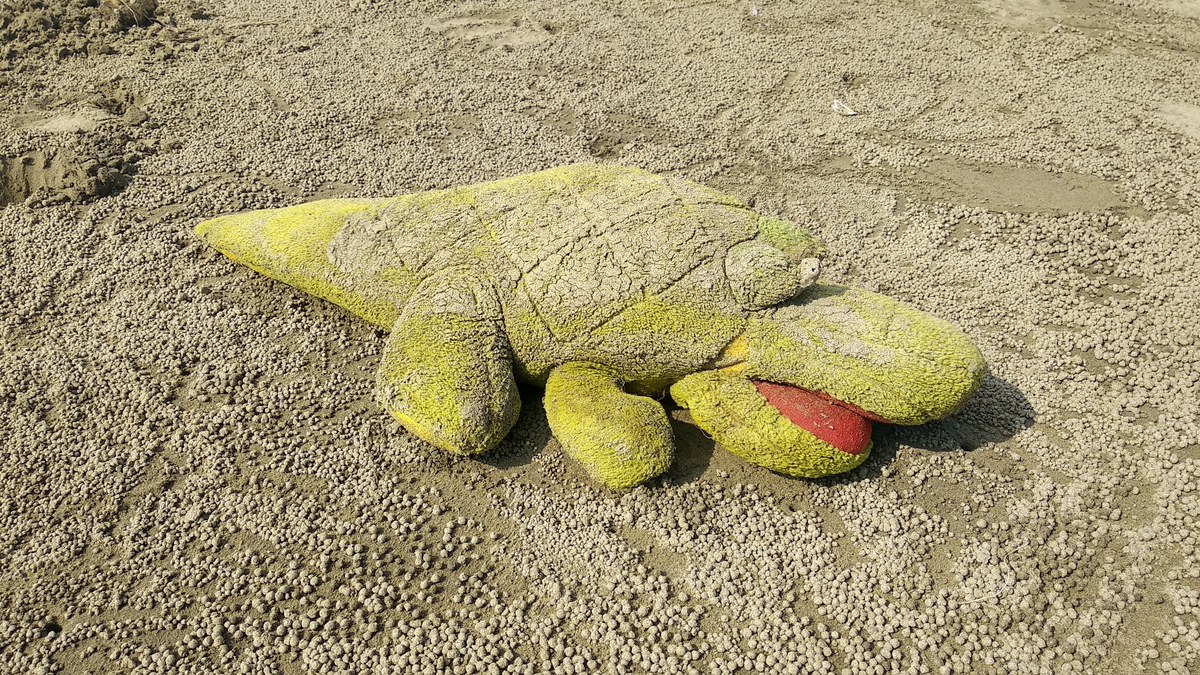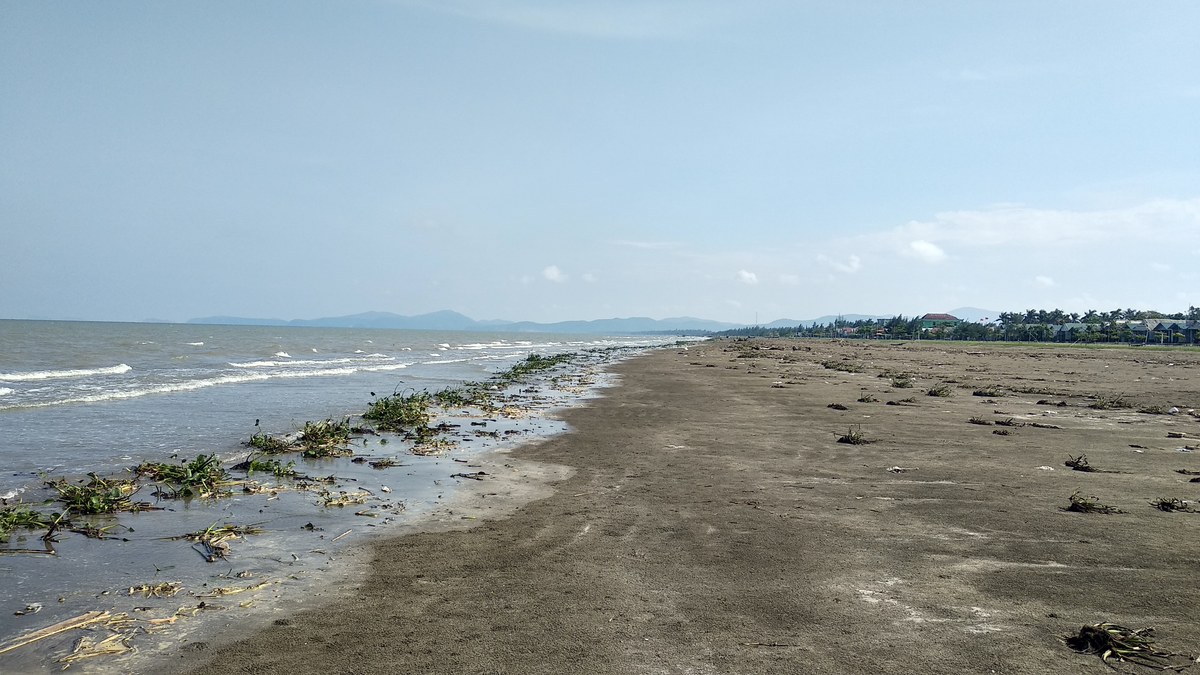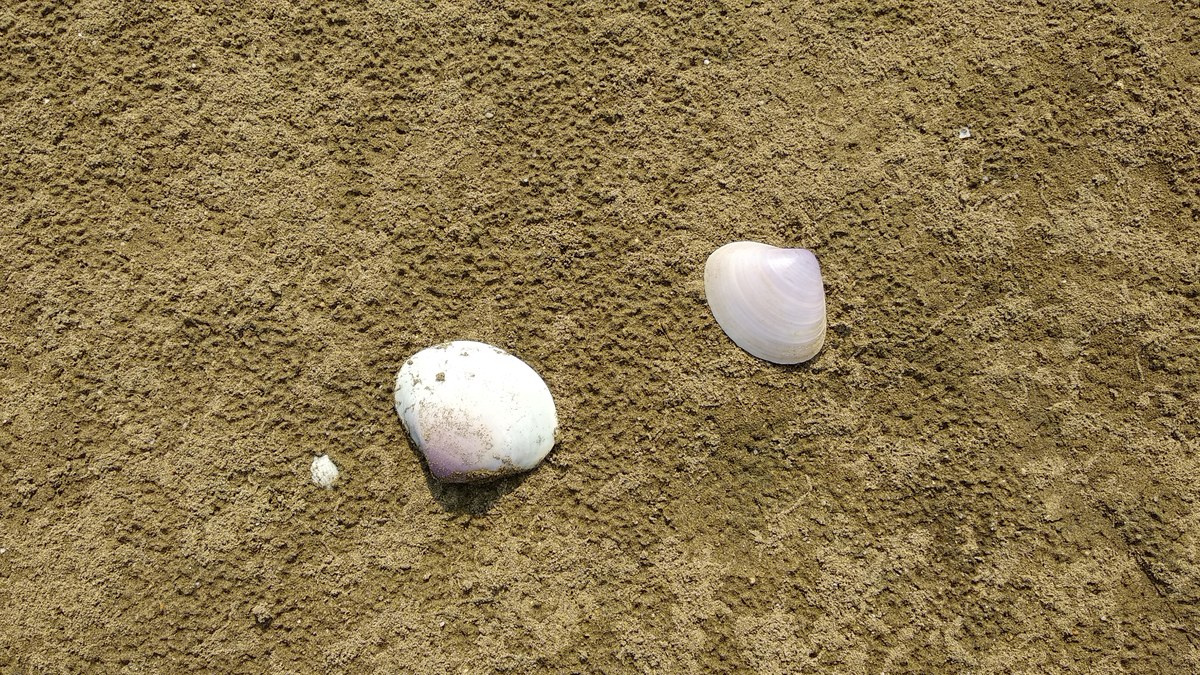 Watching the sun rise over the sea and the many shrimp farms, while cycling along the coast in the morning: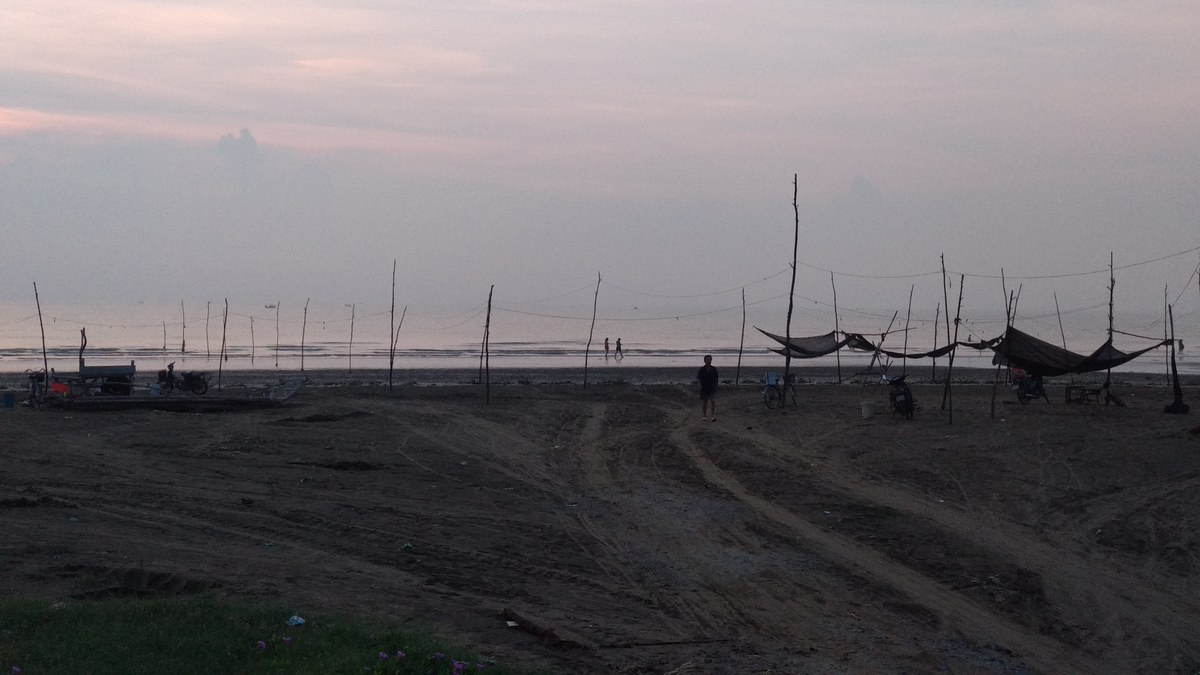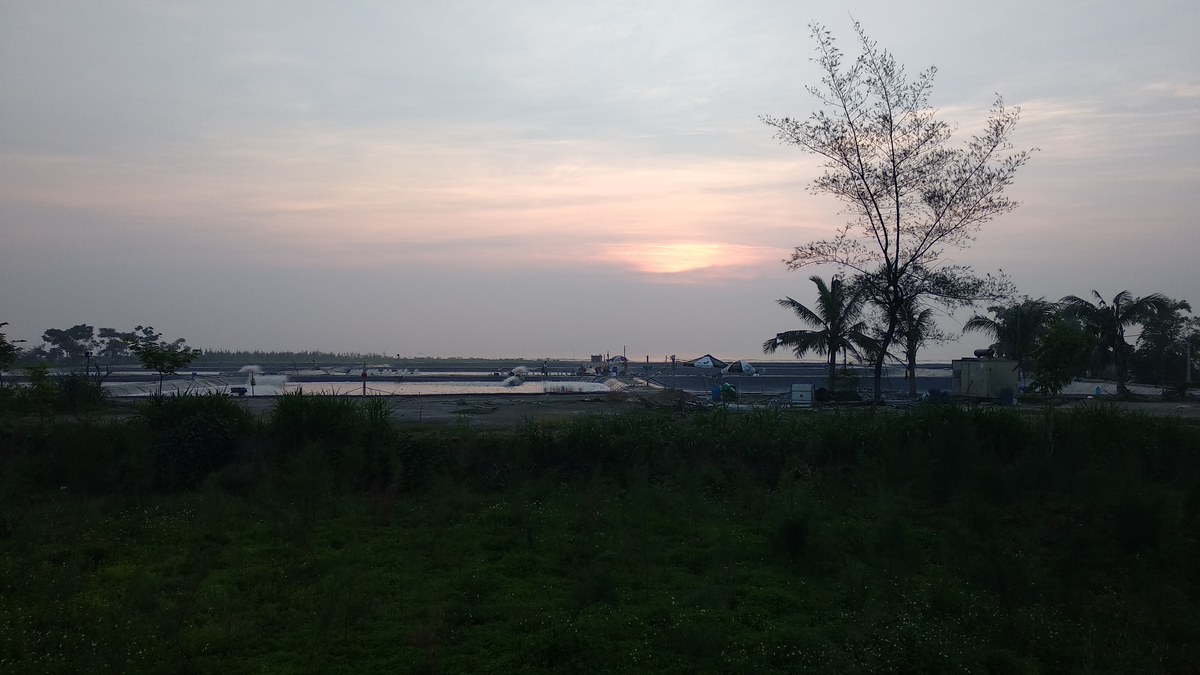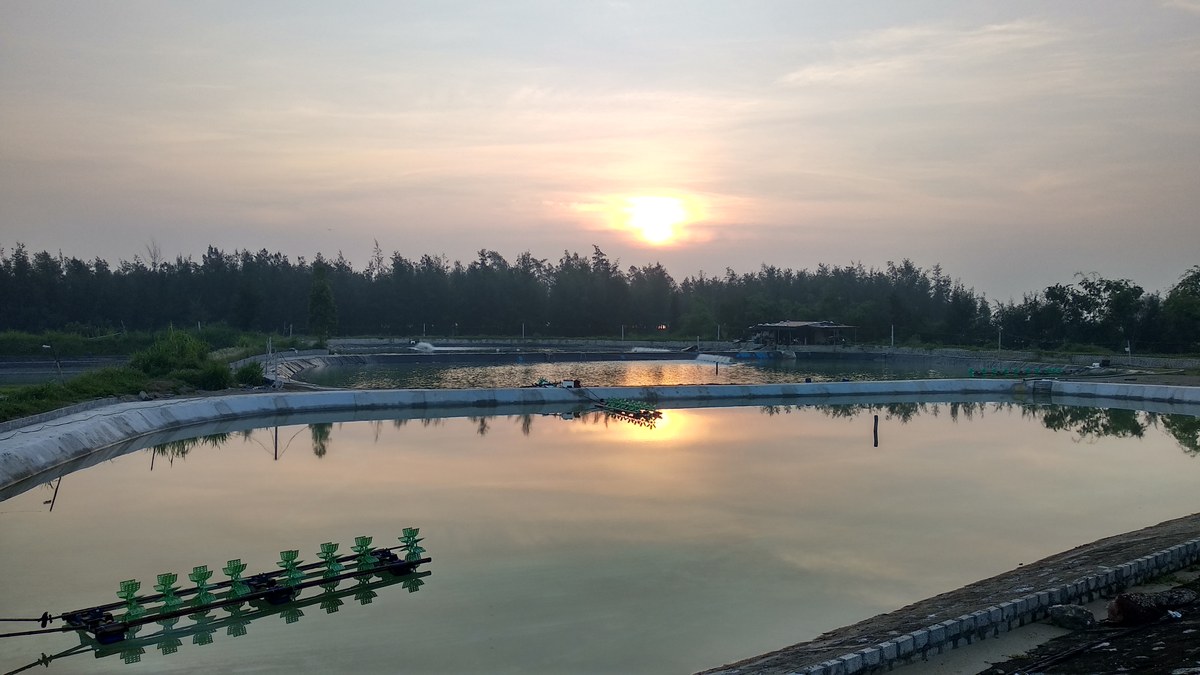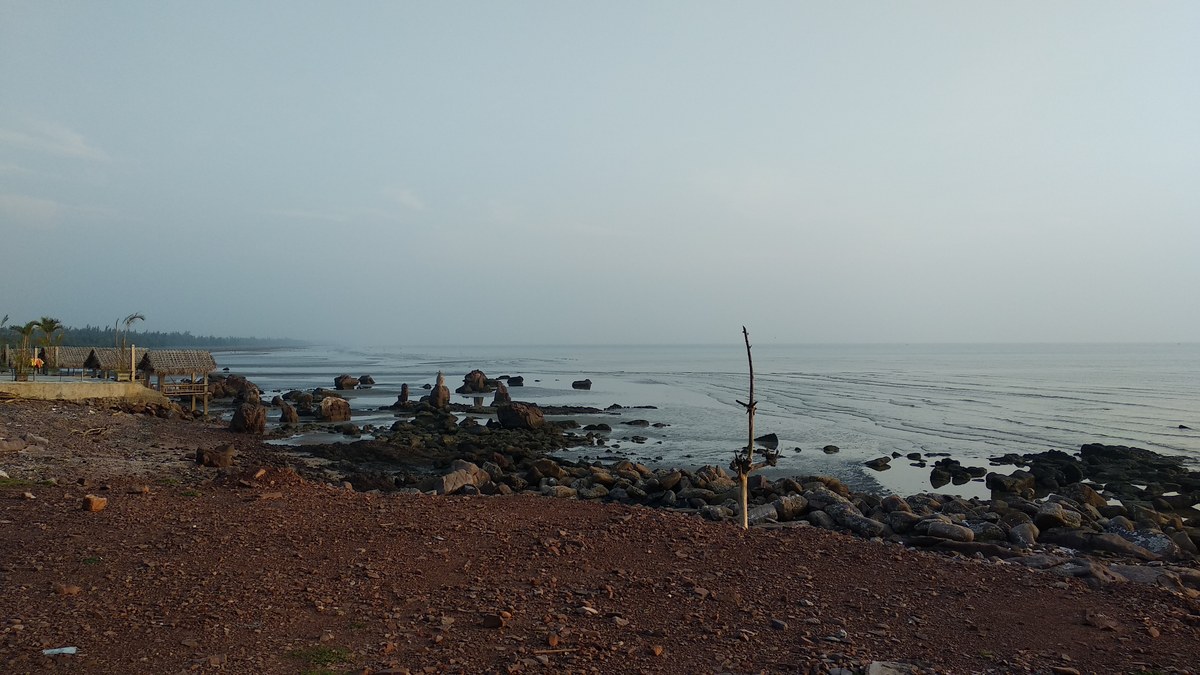 Taking some dirt roads through small fishing villages: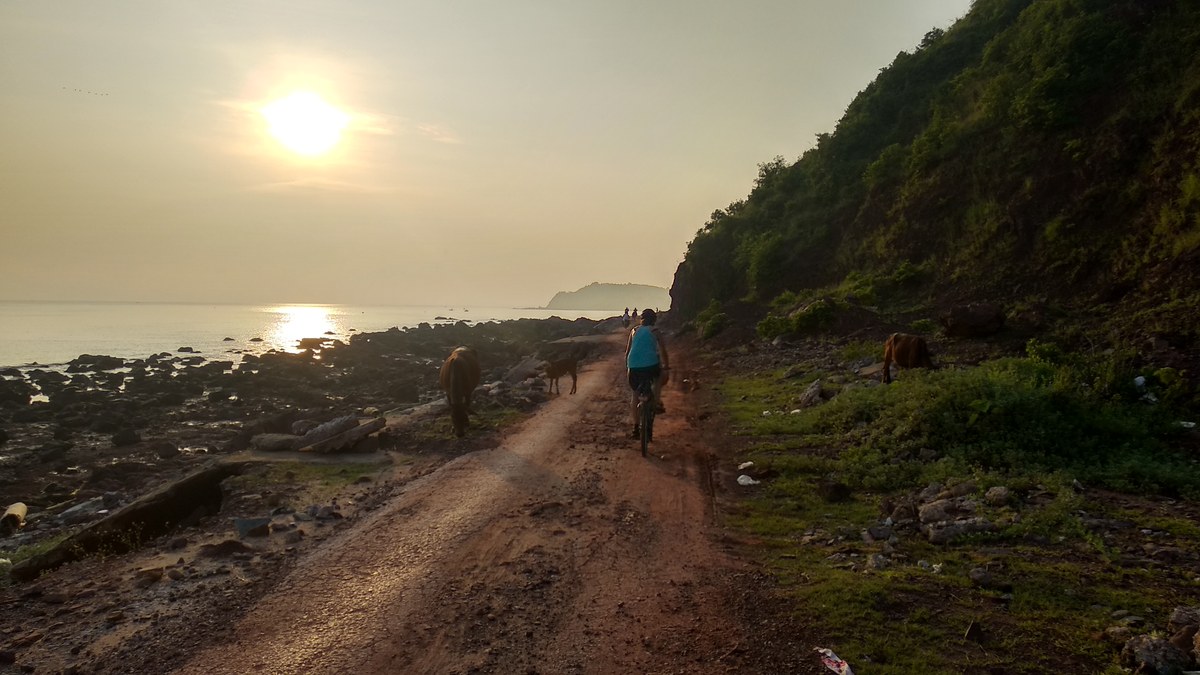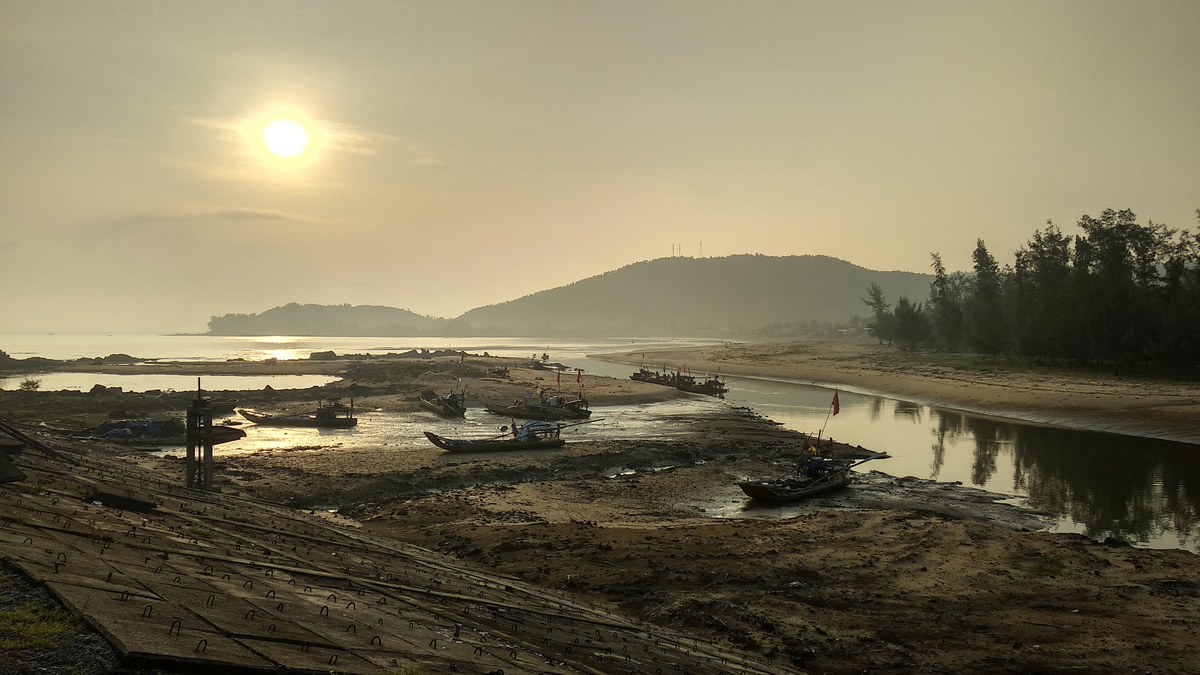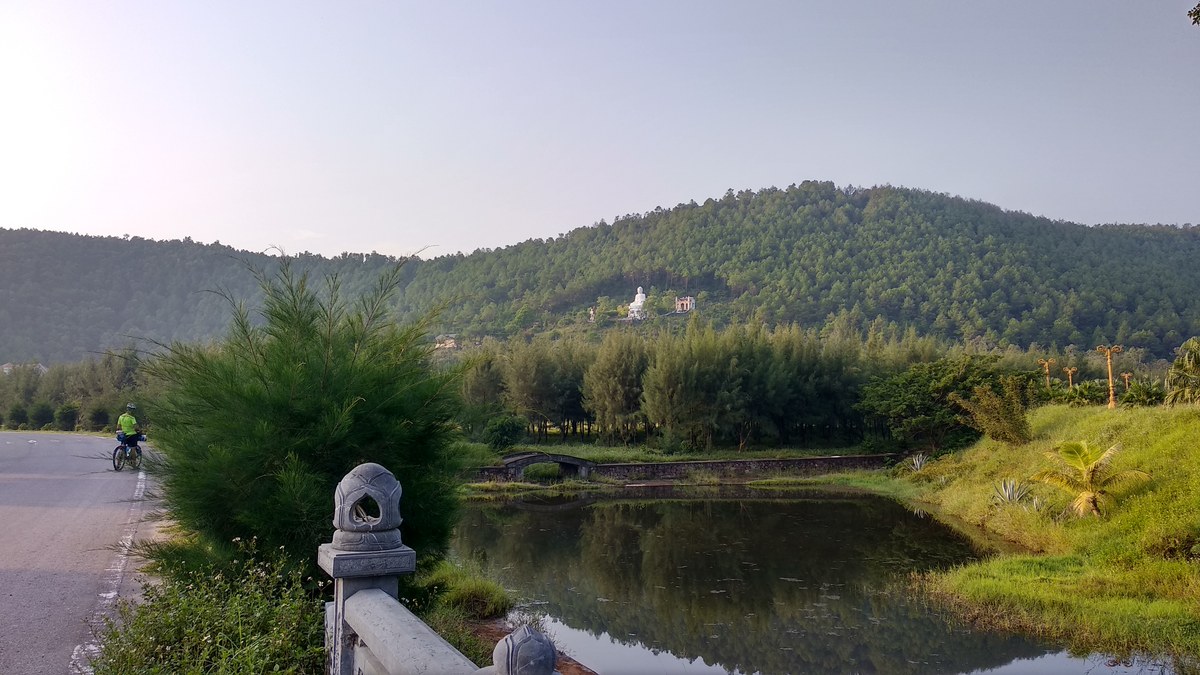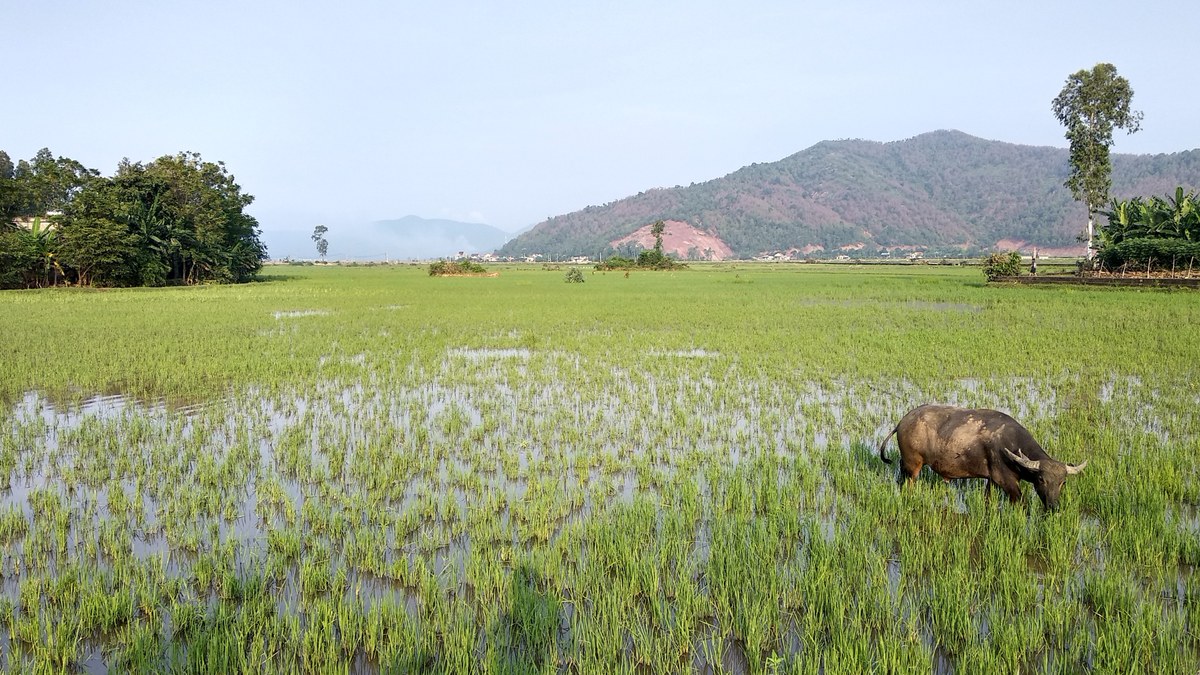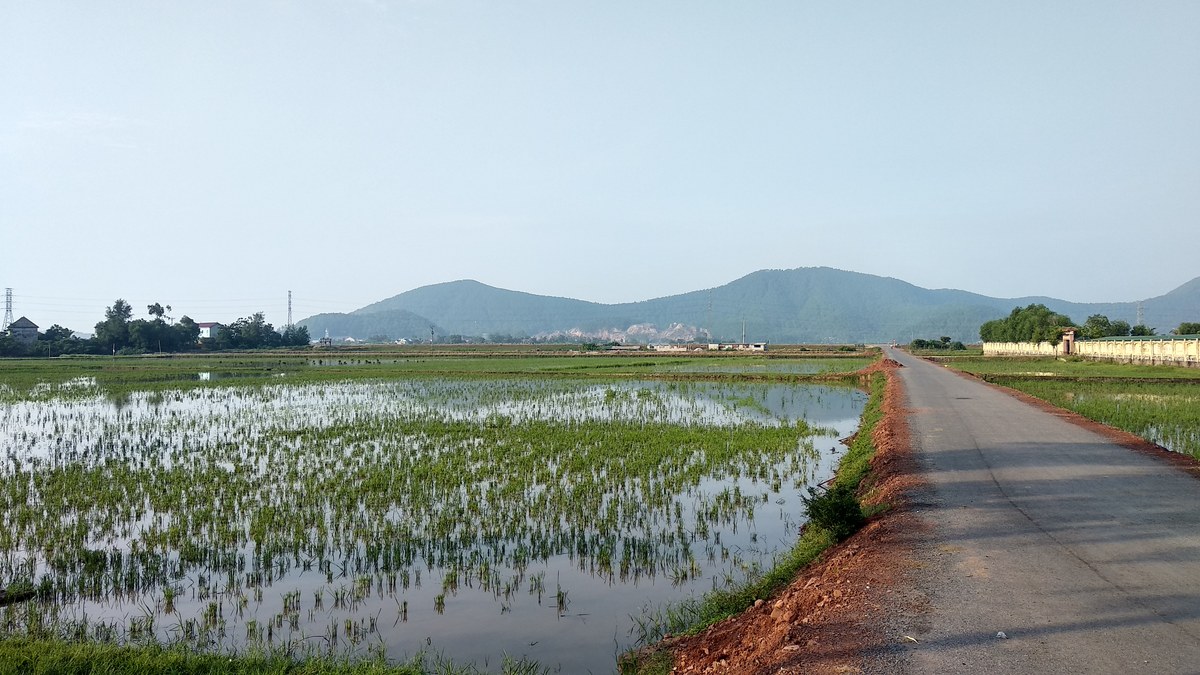 Vinh city: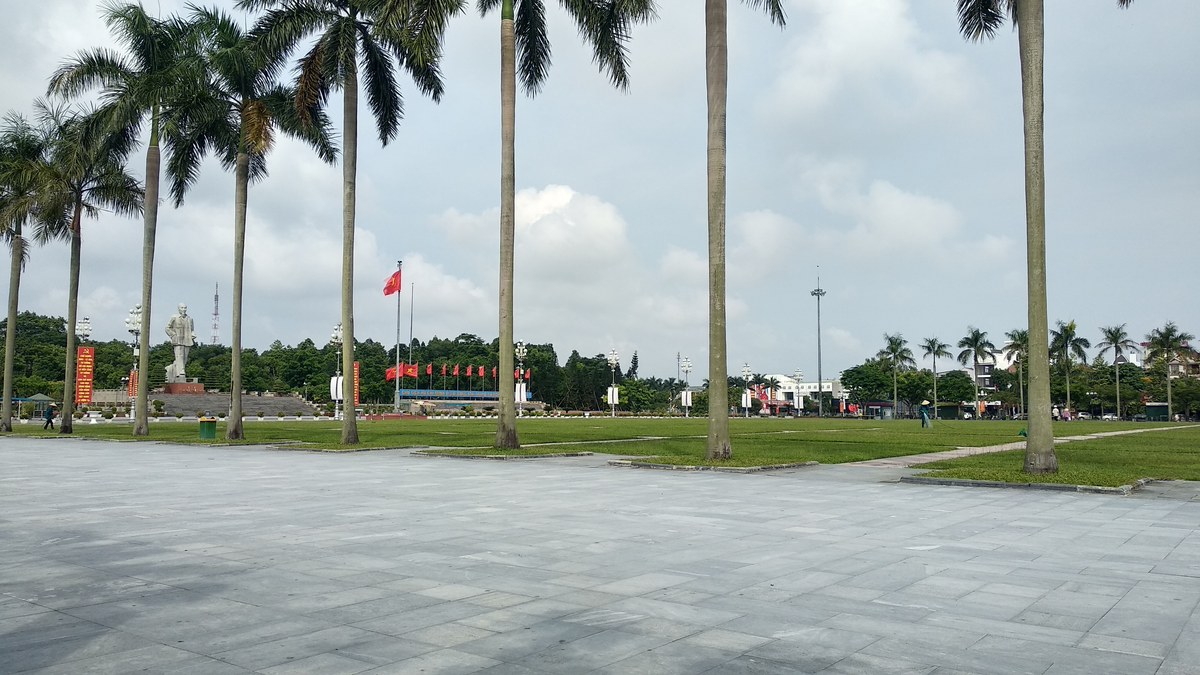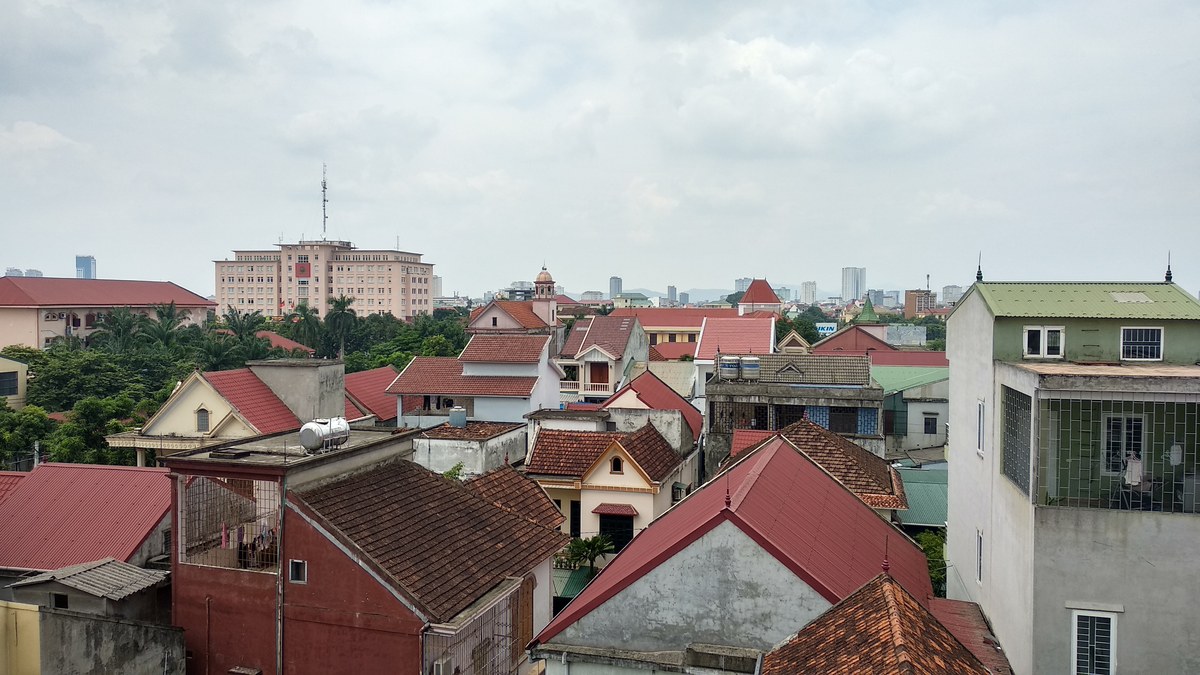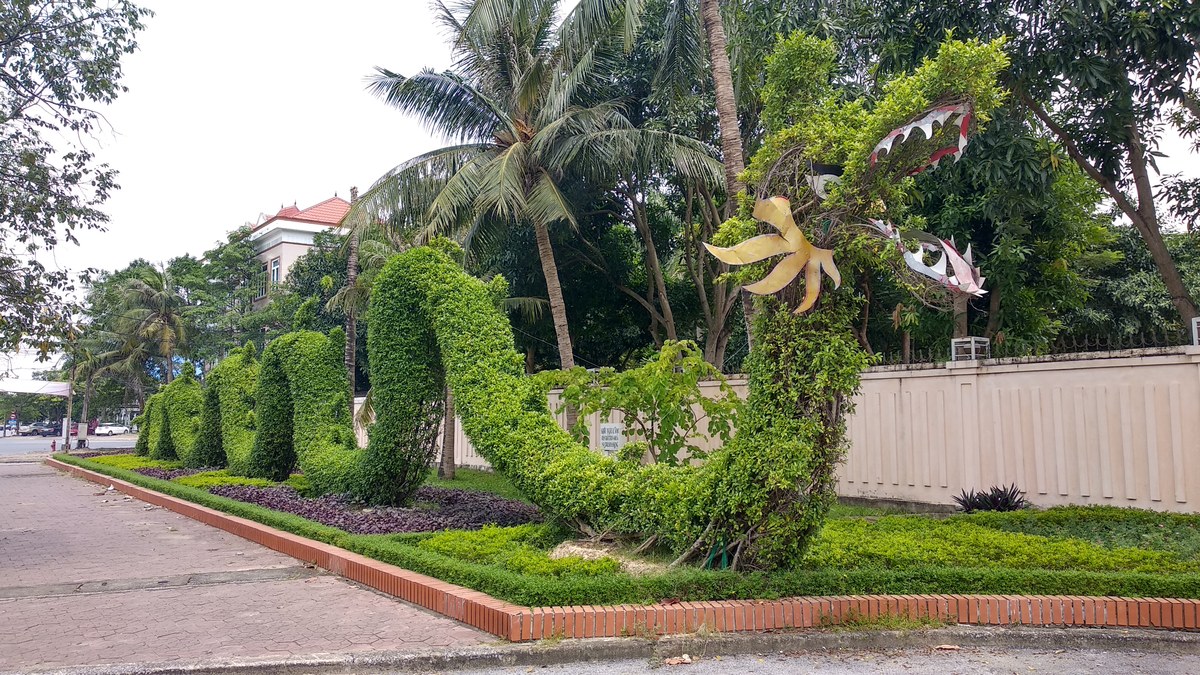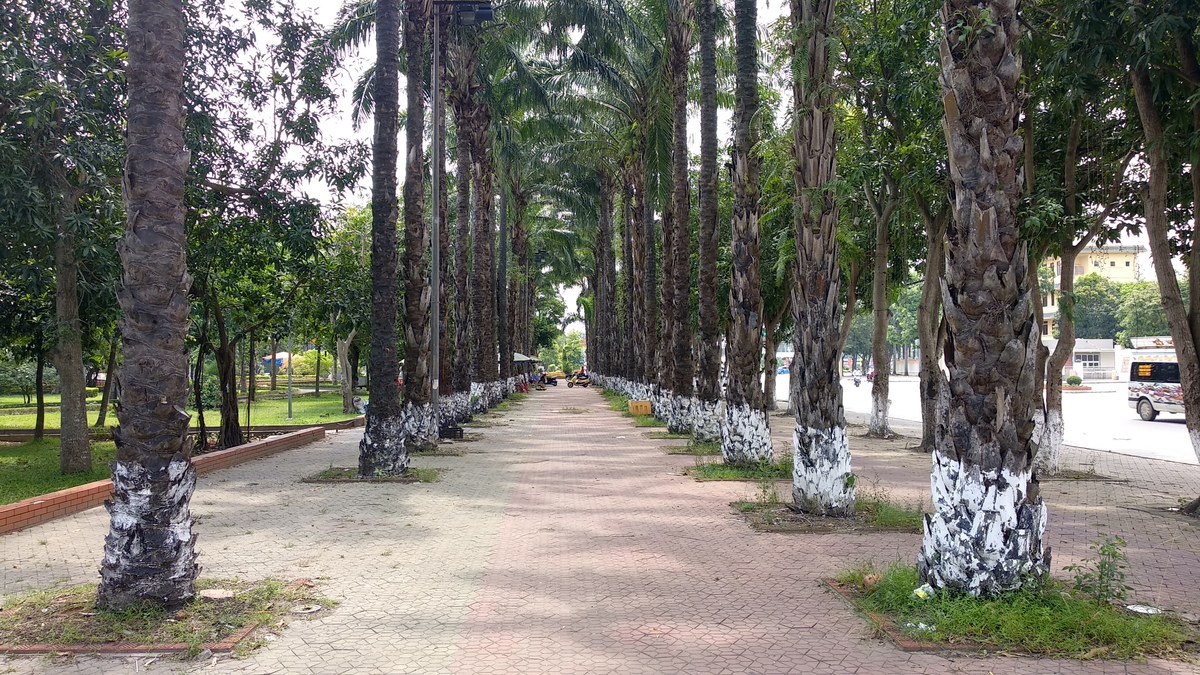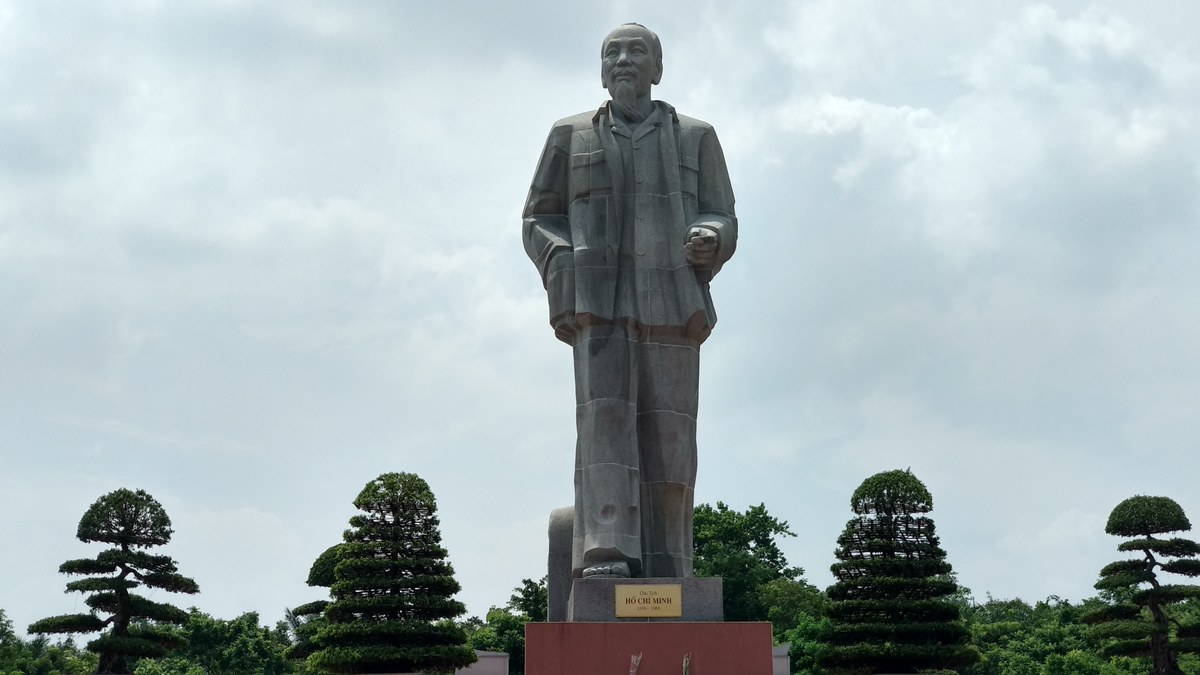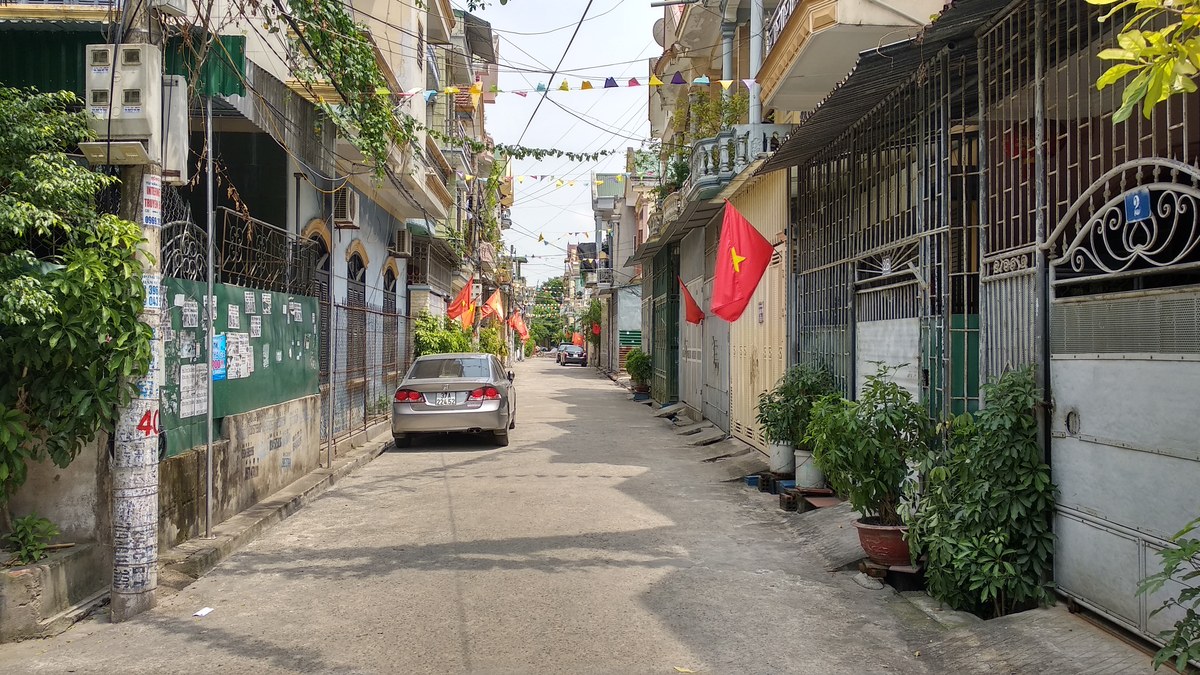 Cơm rang bò, fried rice with beef: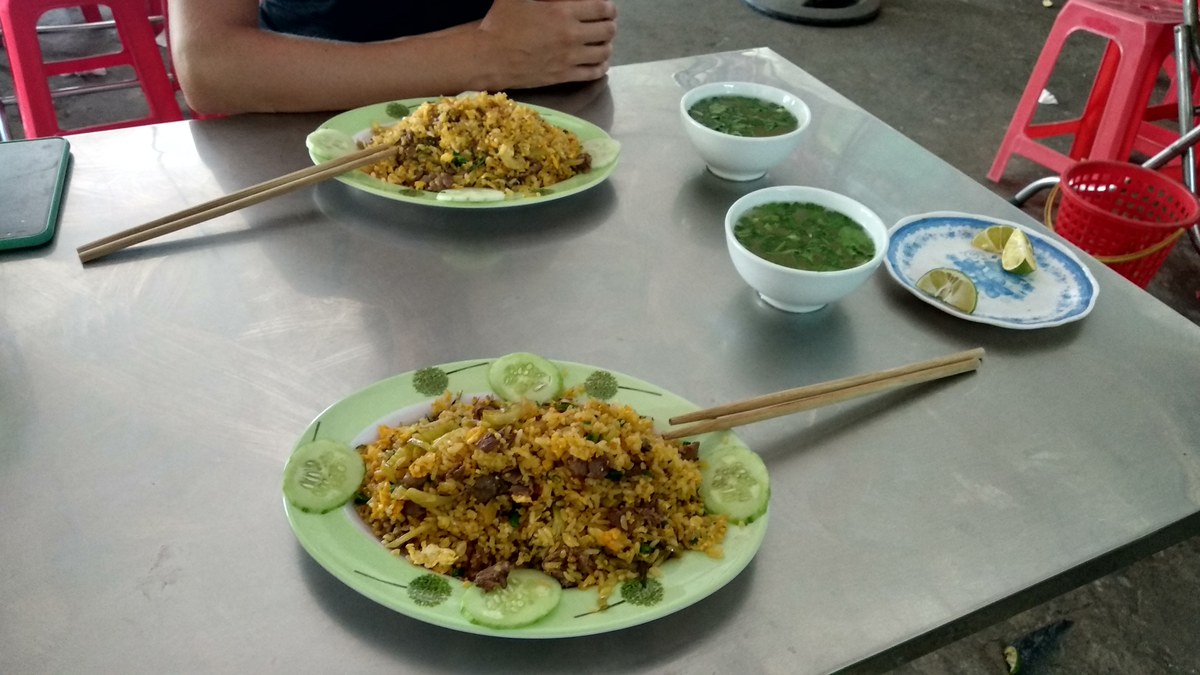 Drinking some fresh beer at the lake, right next to the Huda brewery: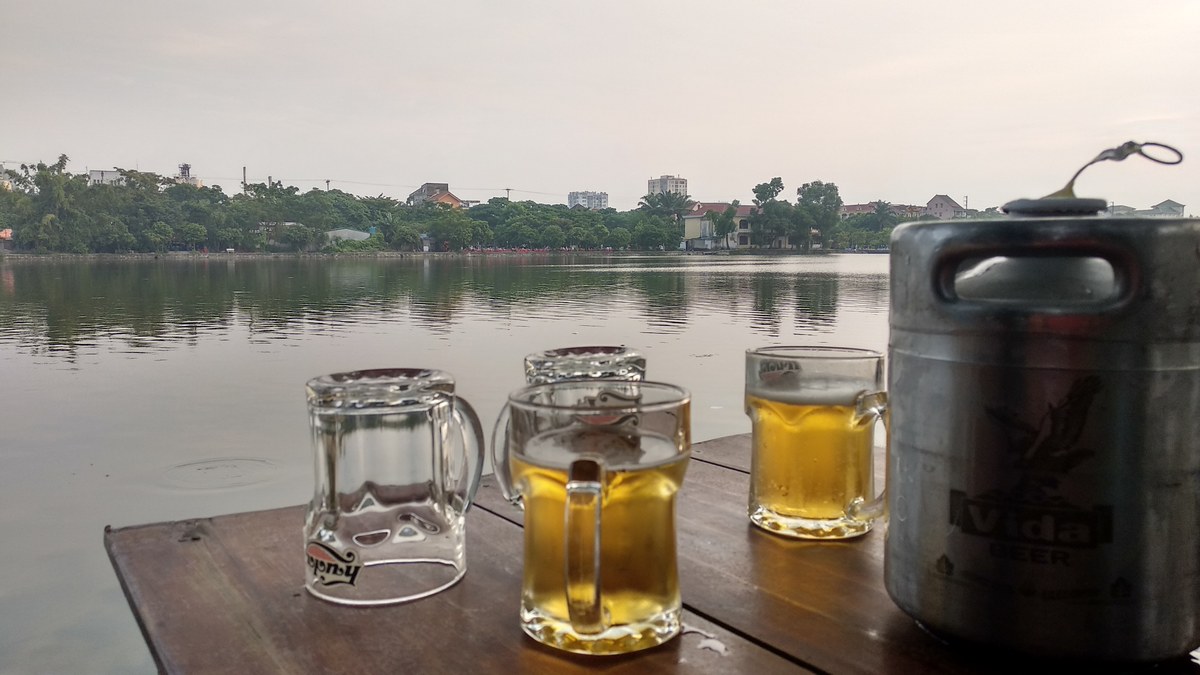 Starting early in the morning again. Right after sunrise, the temperatures are still bearable: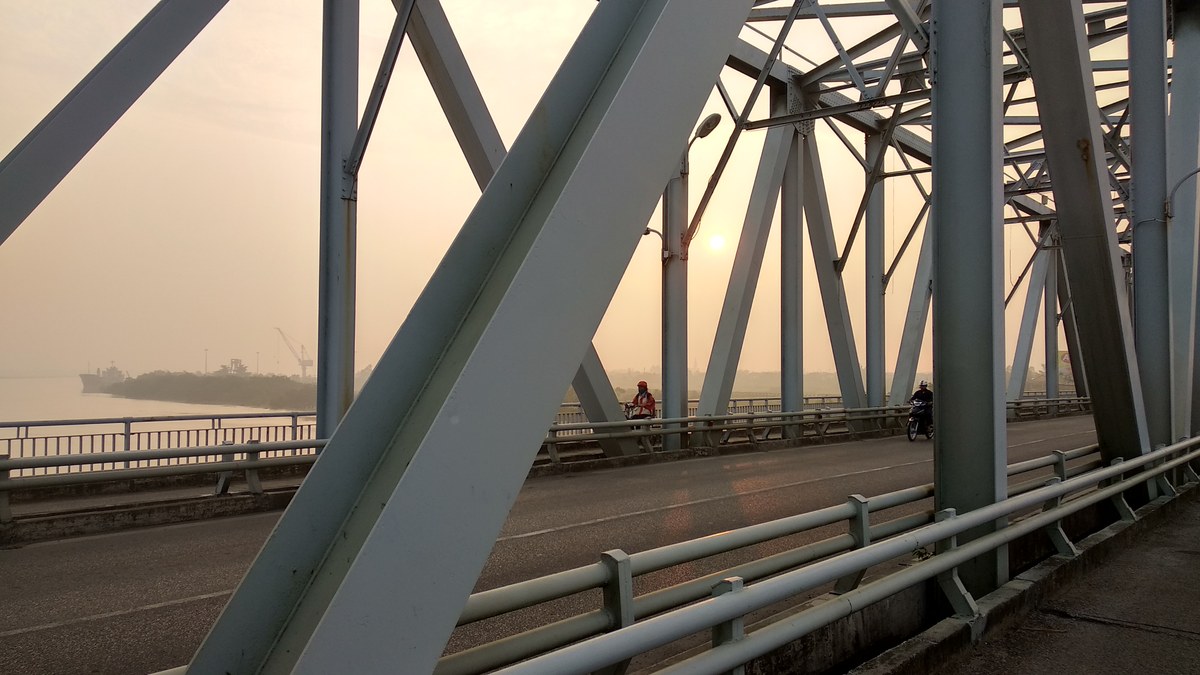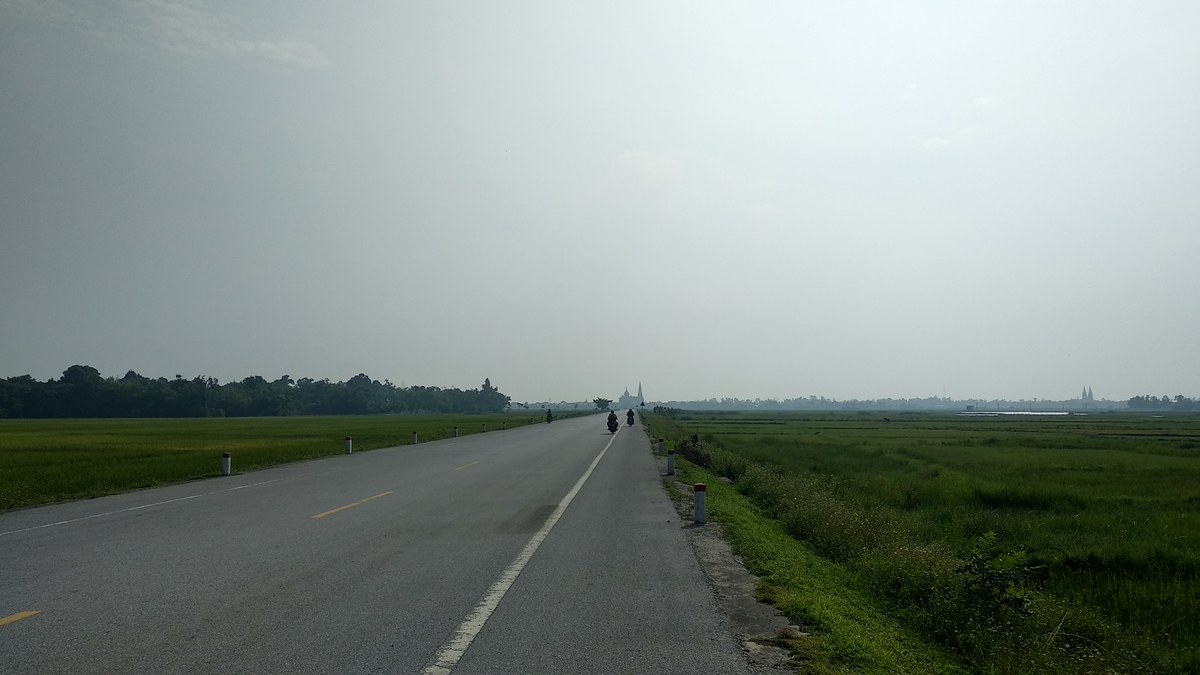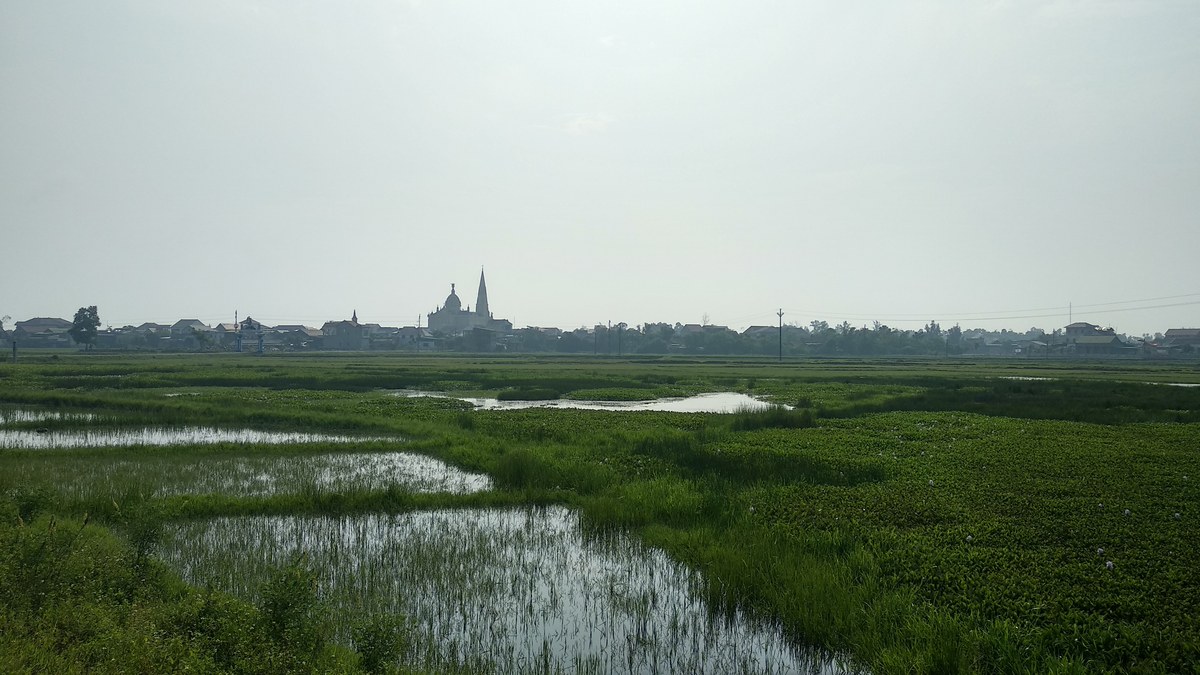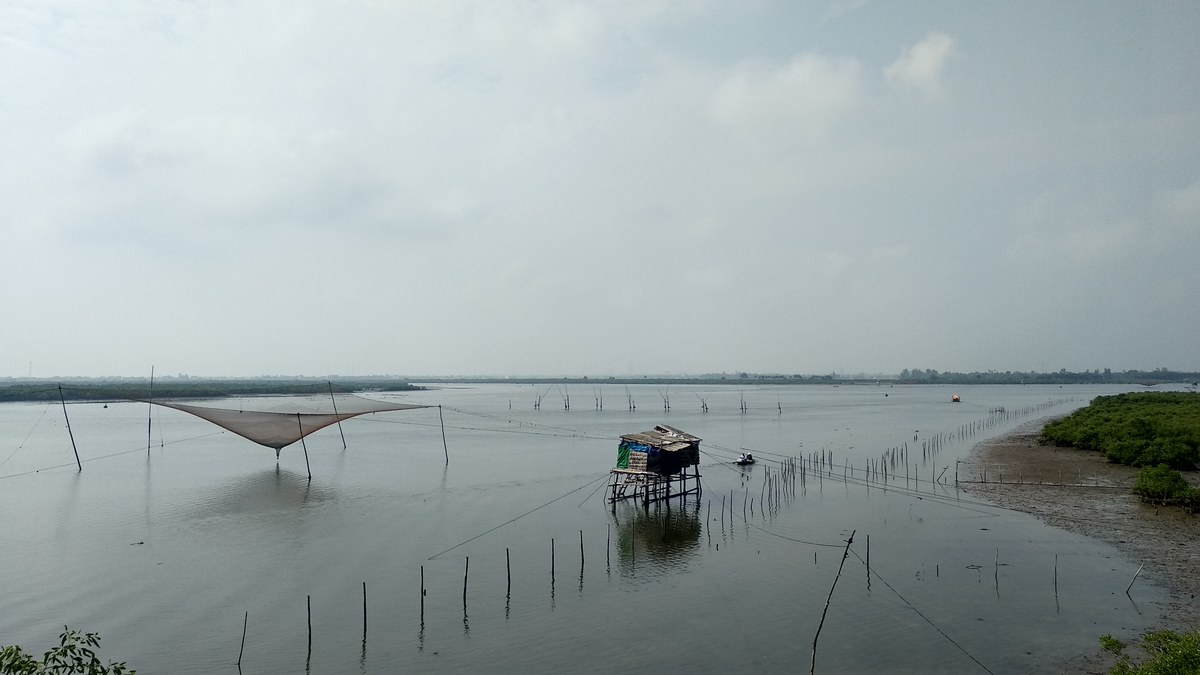 More beach: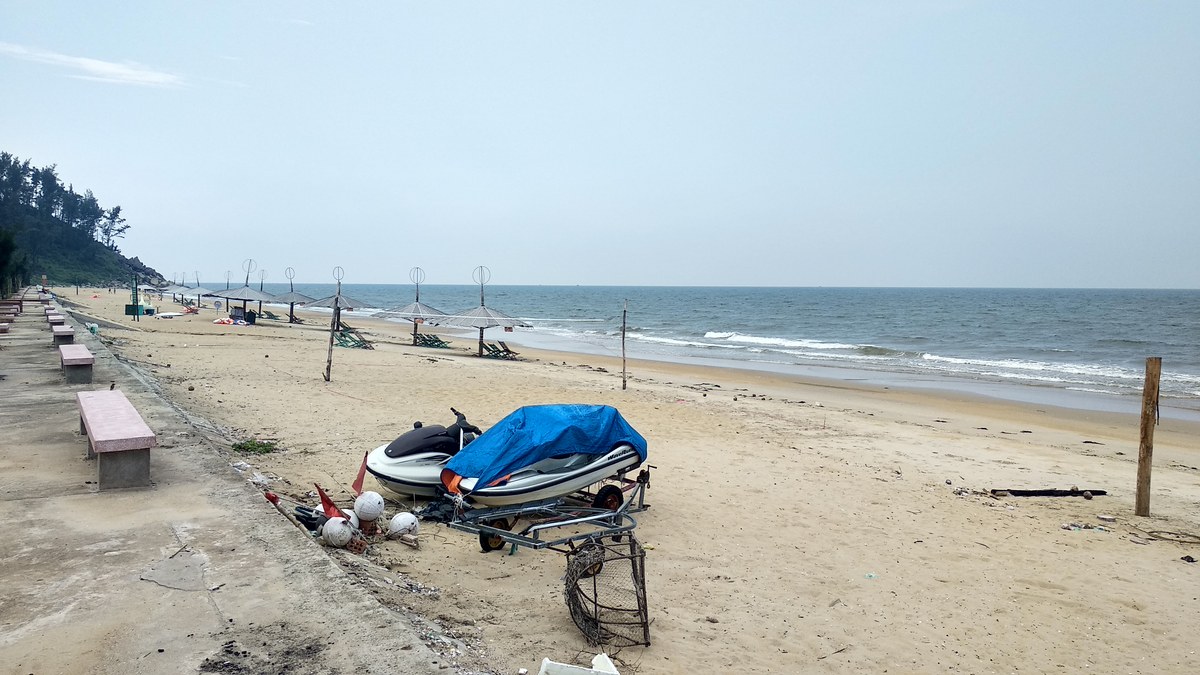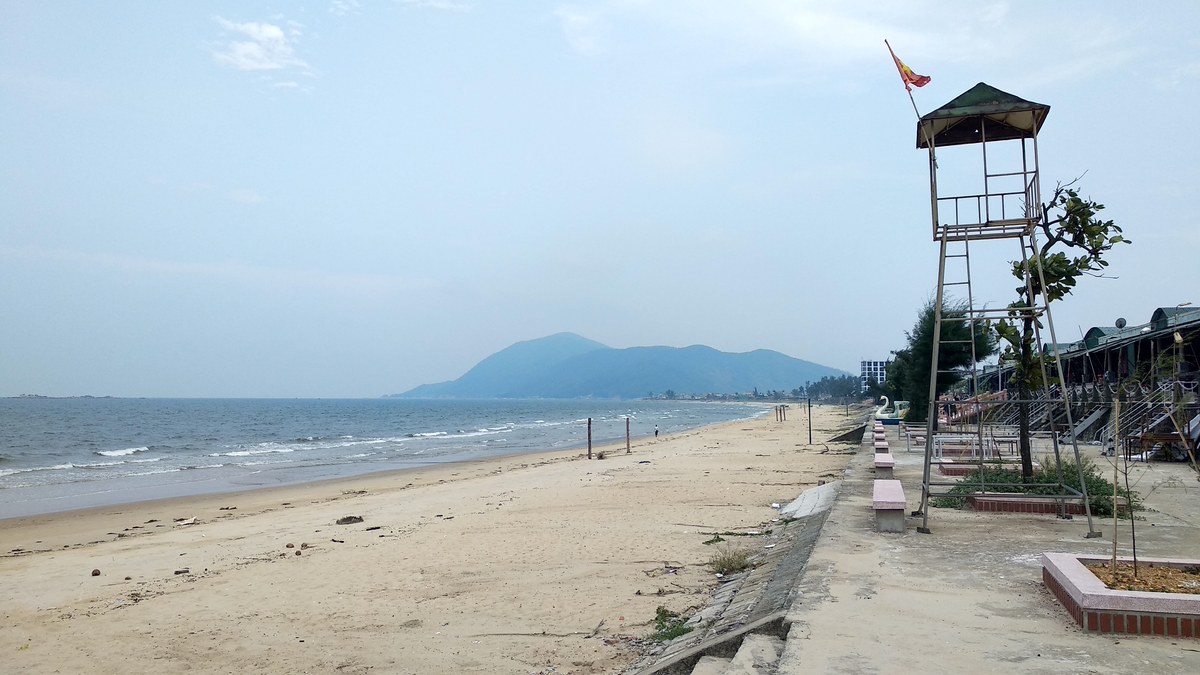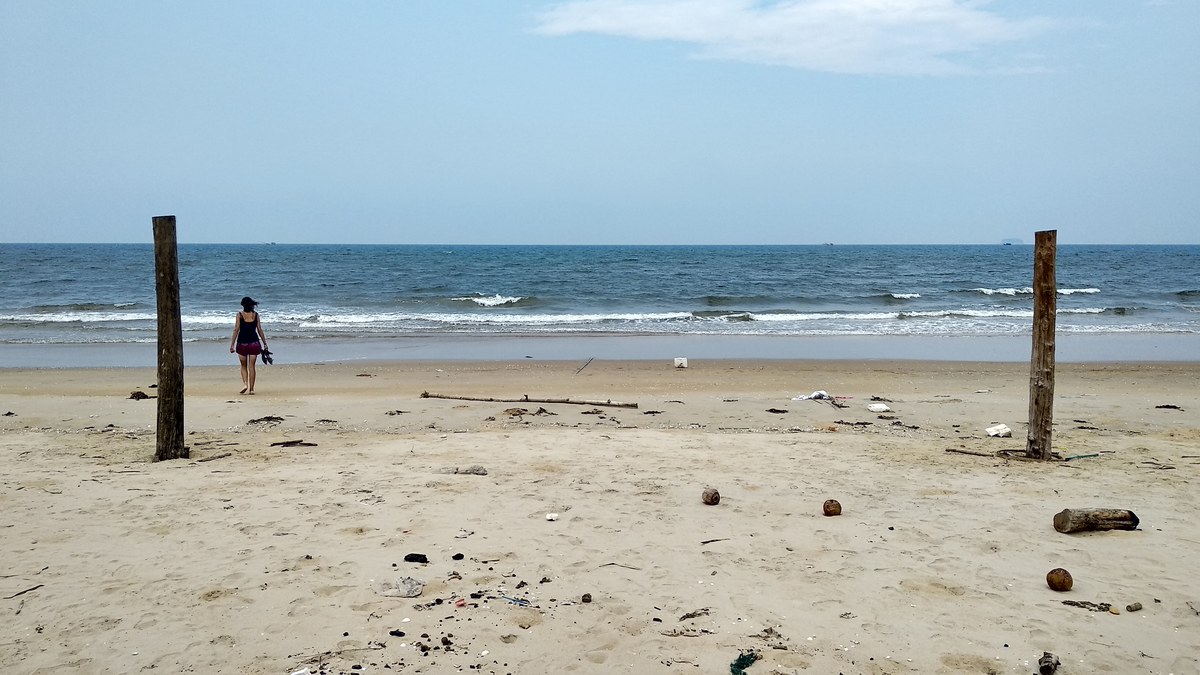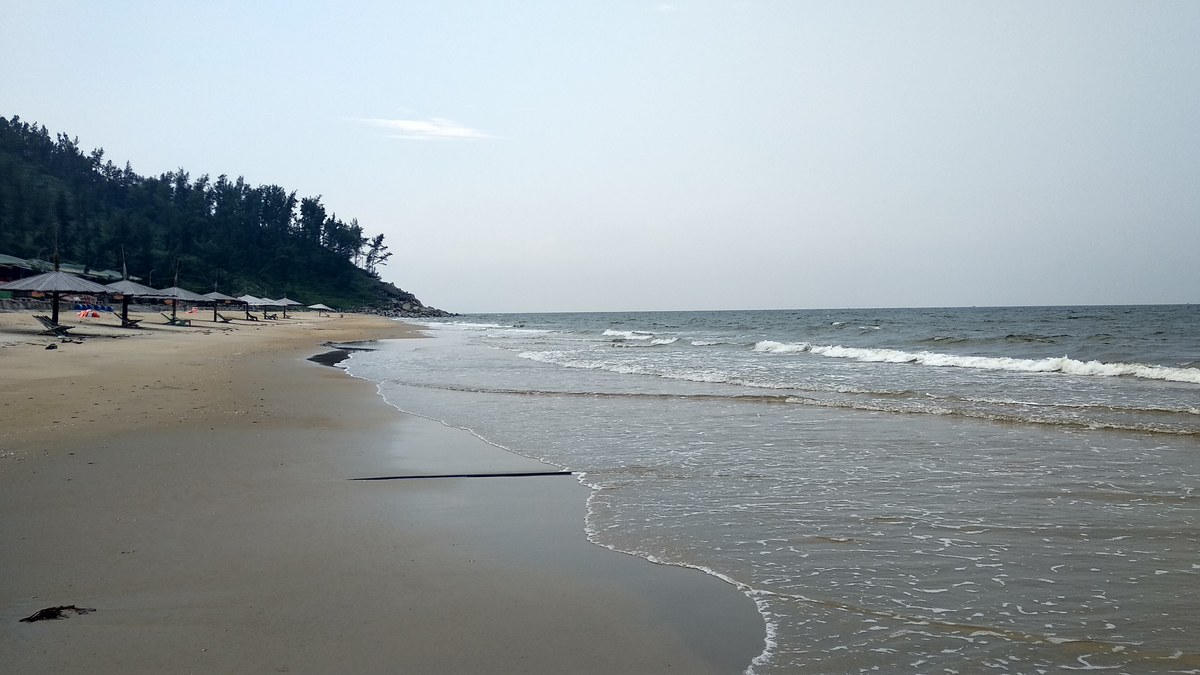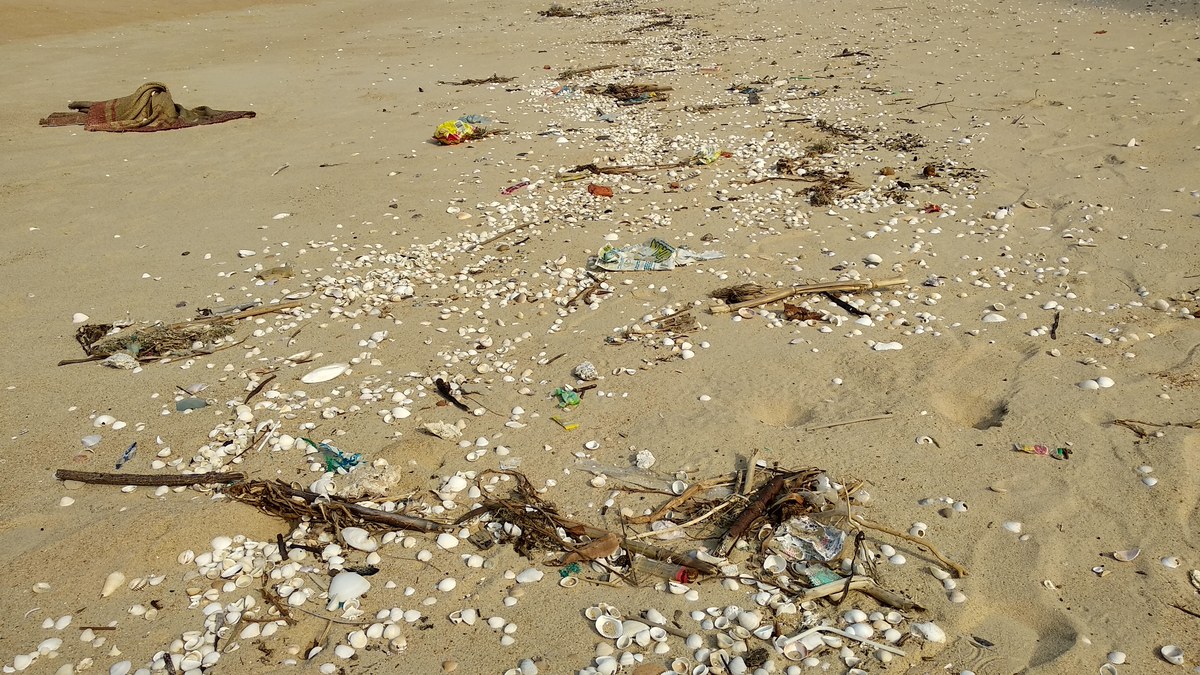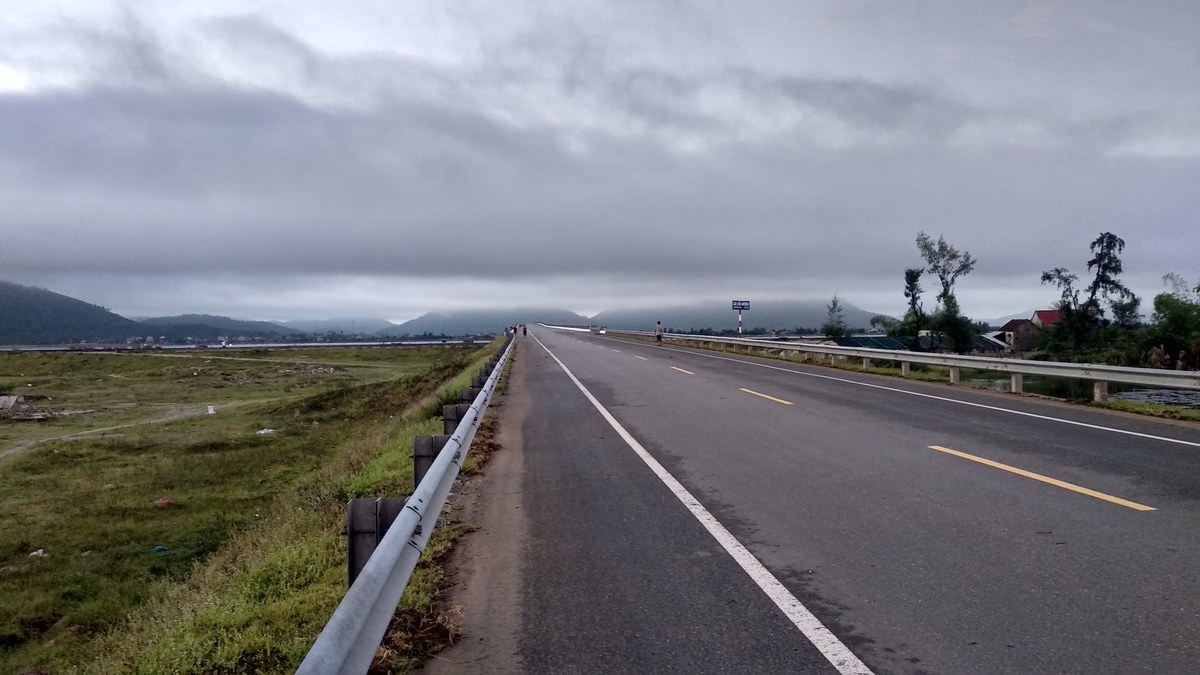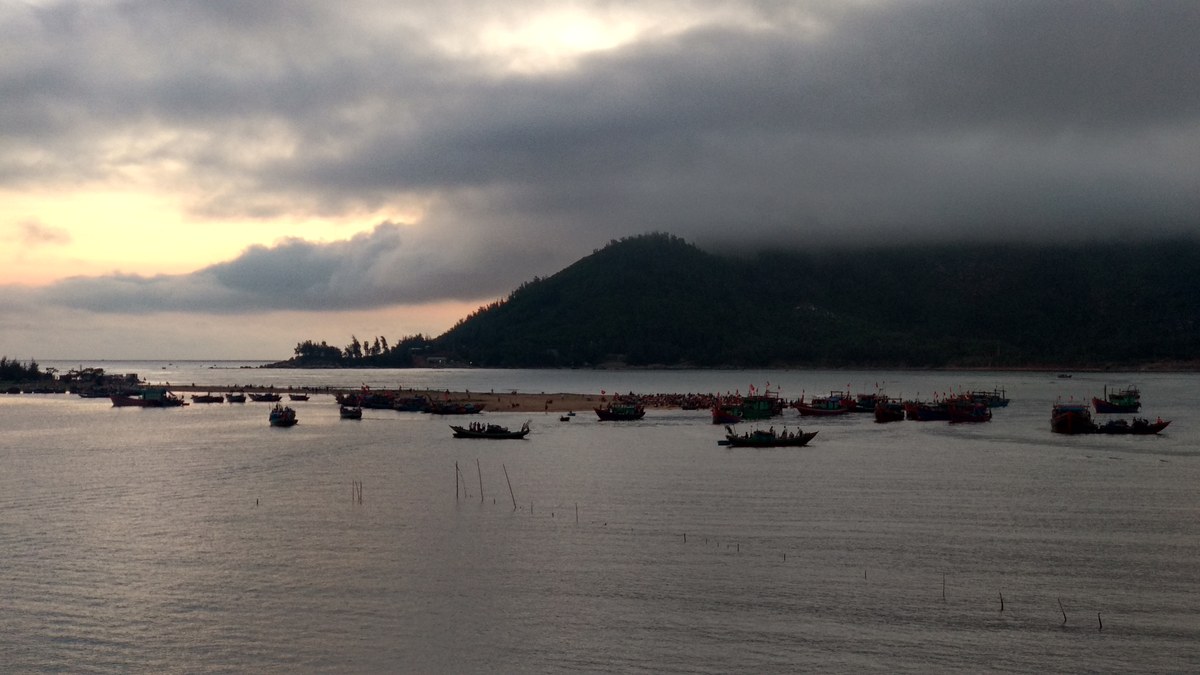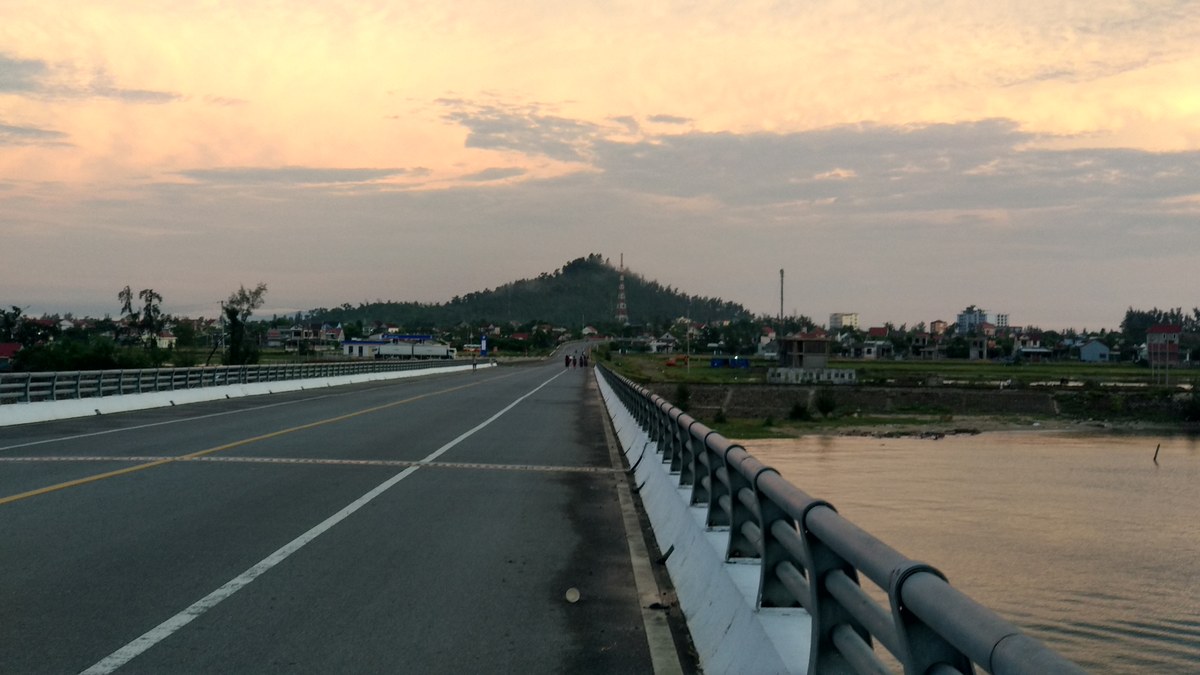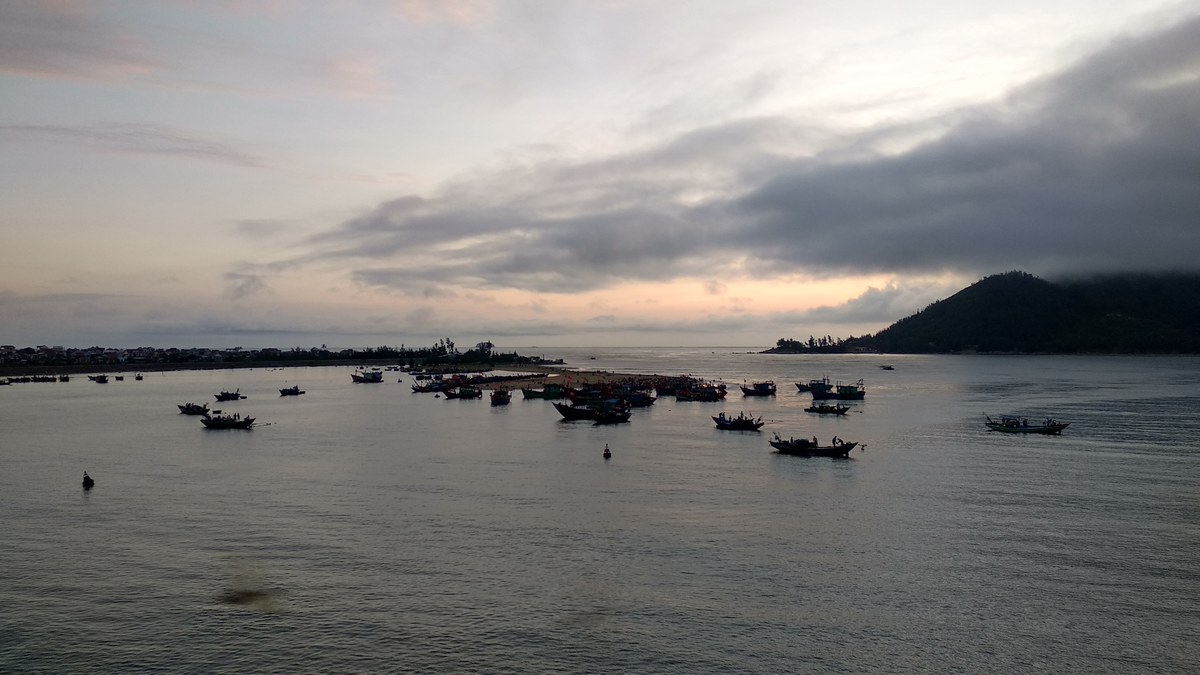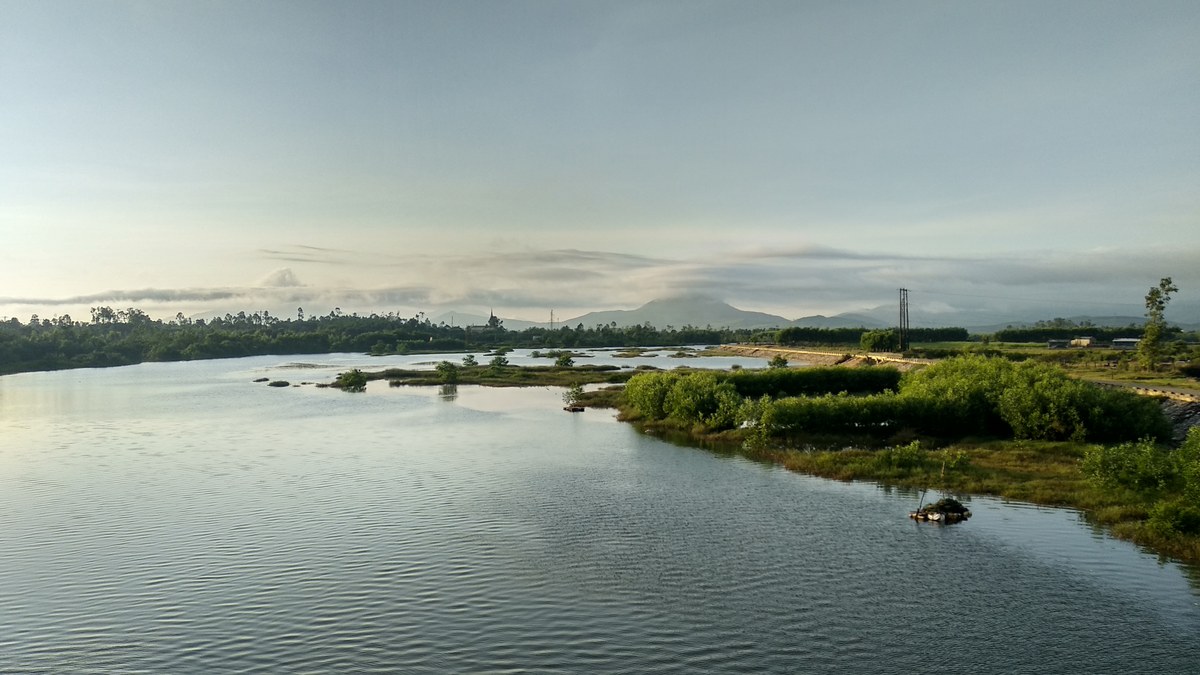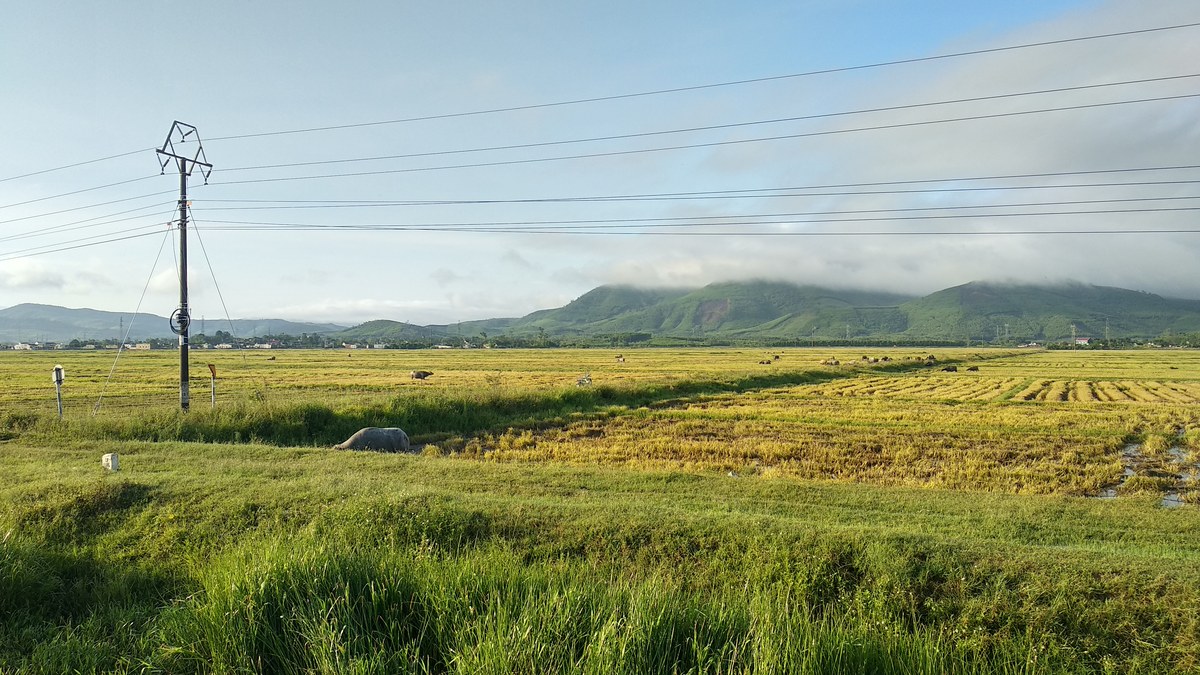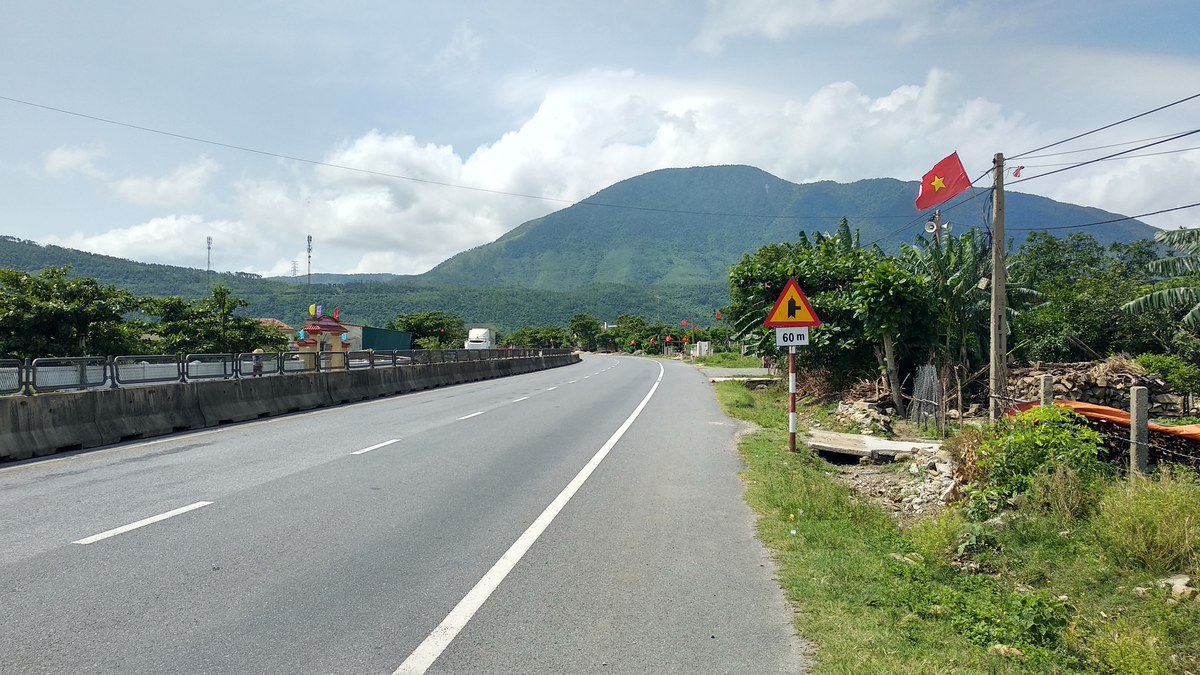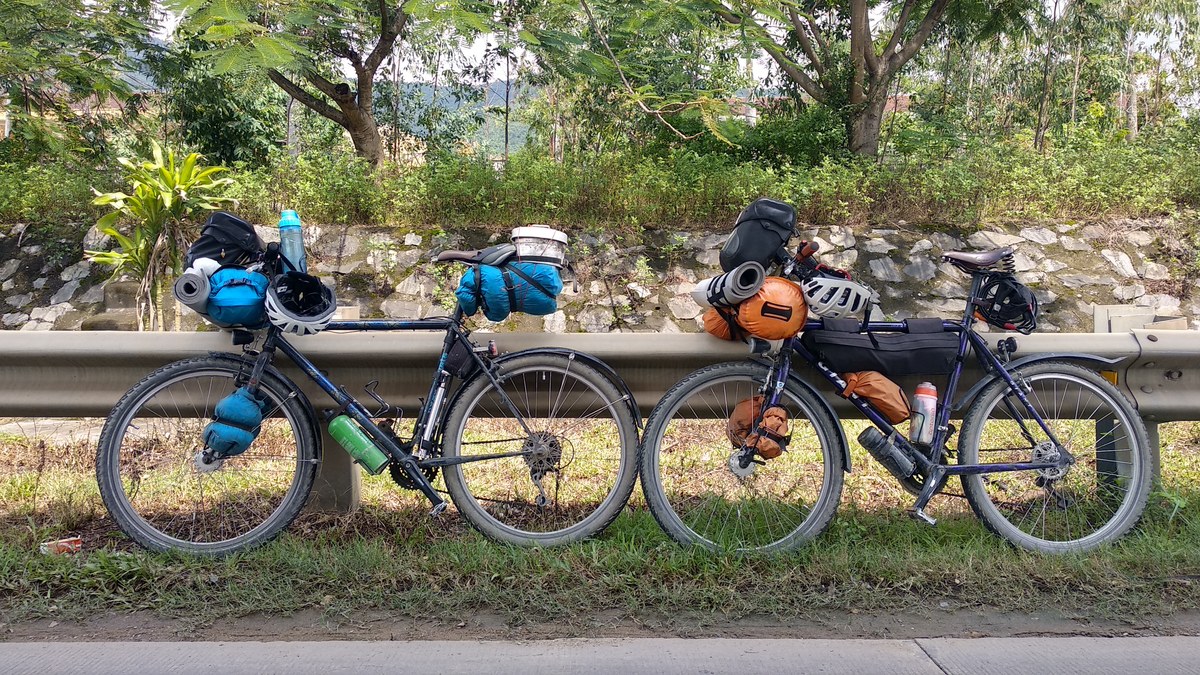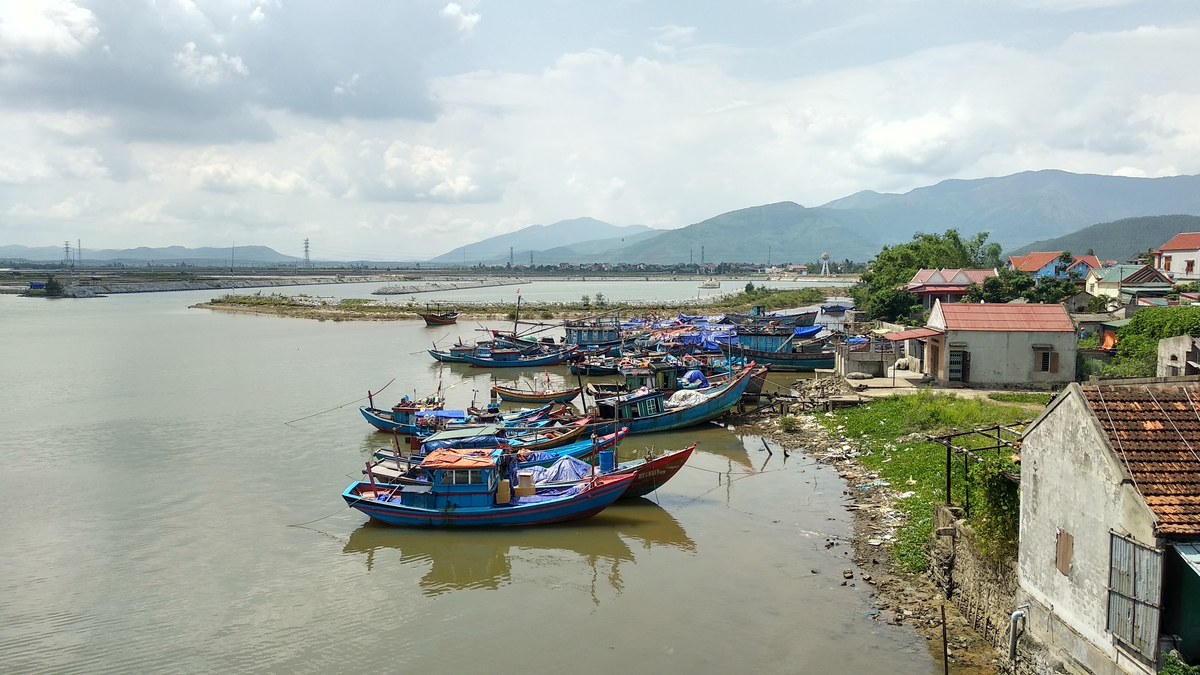 More rice noodles. We ordered these by just pointing at things, so we don't know what the dishes are called: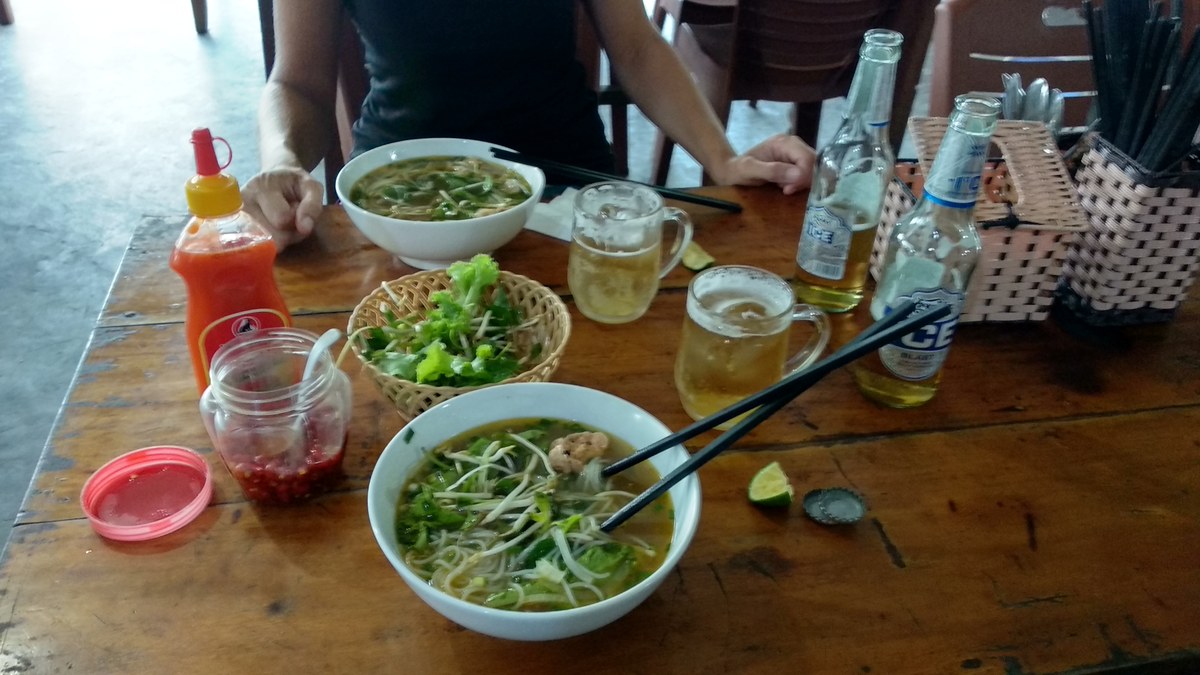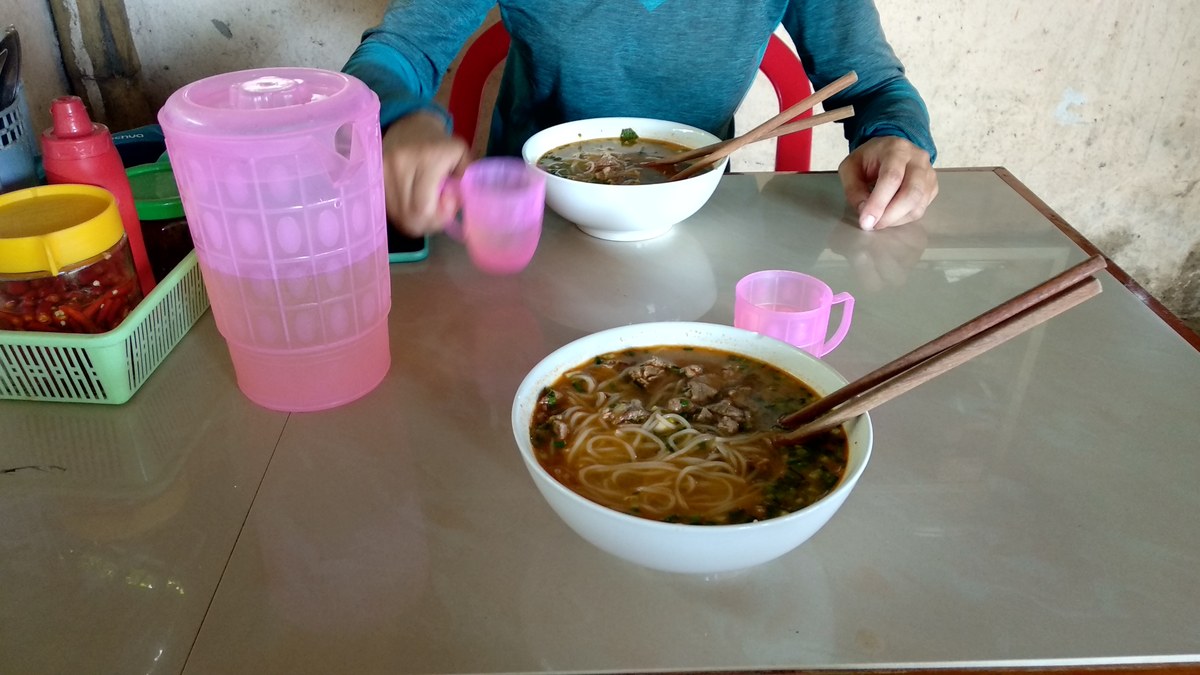 Fresh coconut water: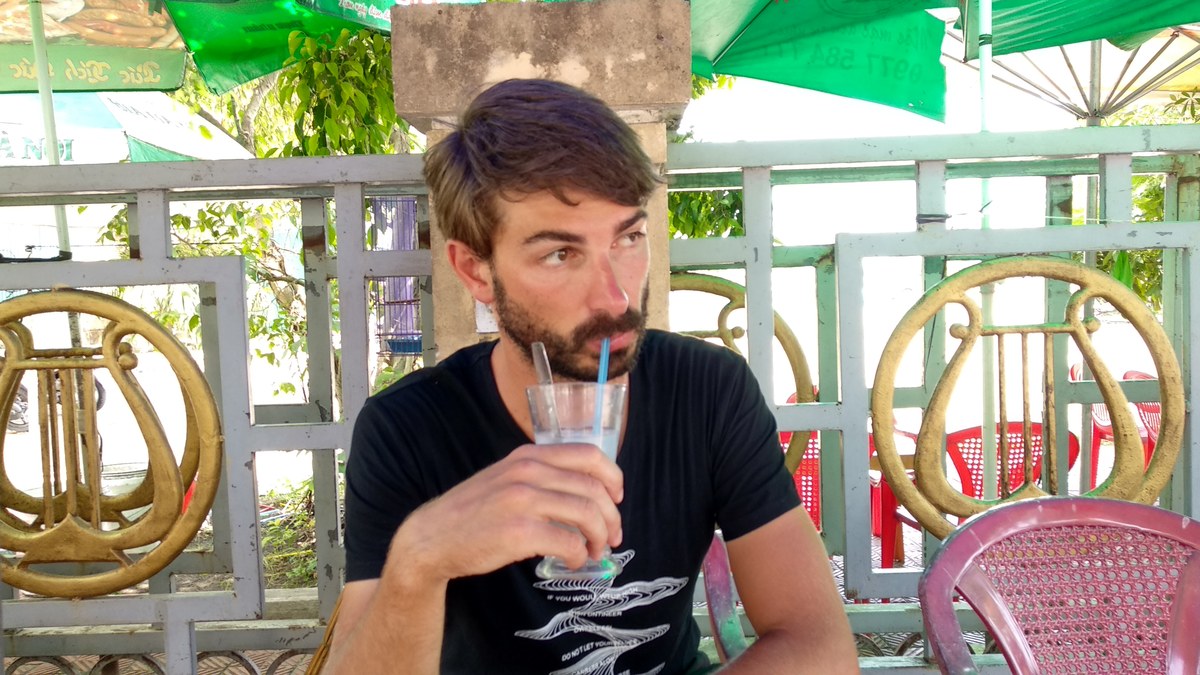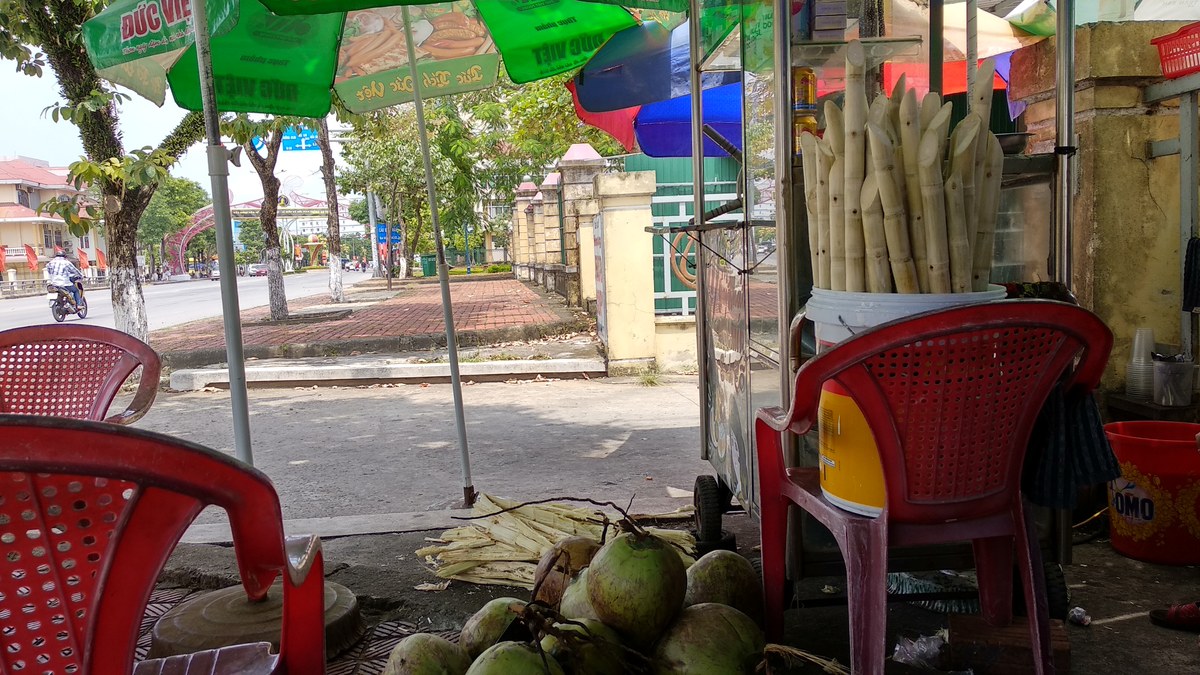 Dong Hoi: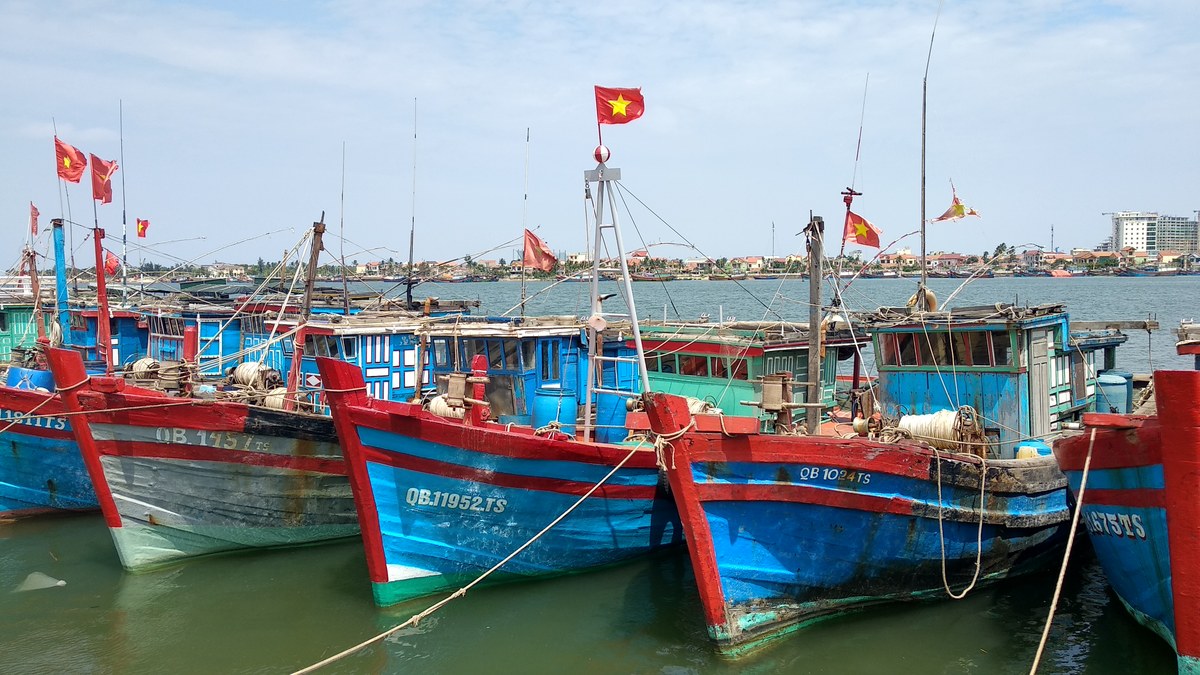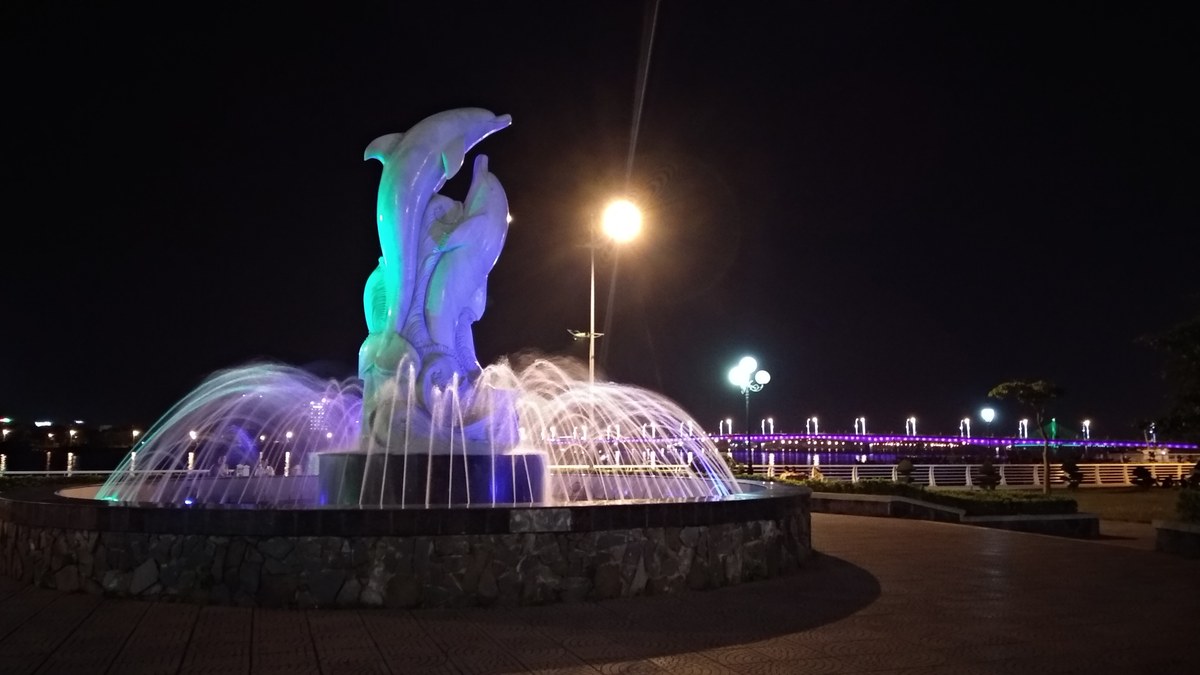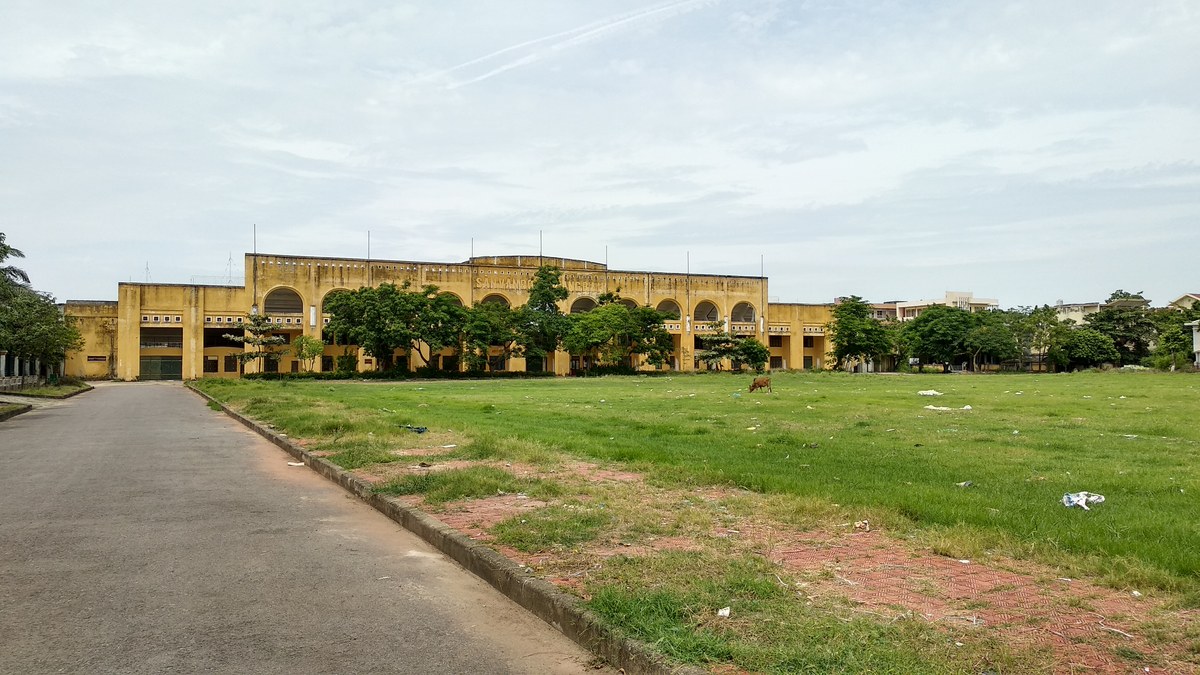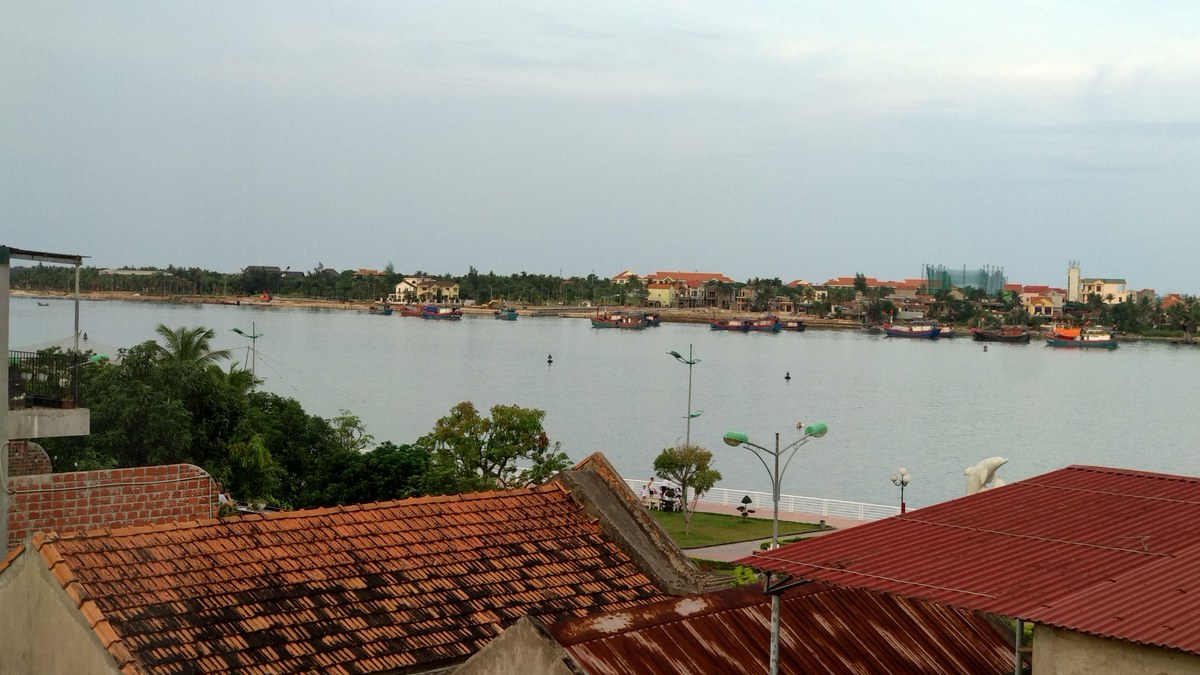 Dragon show: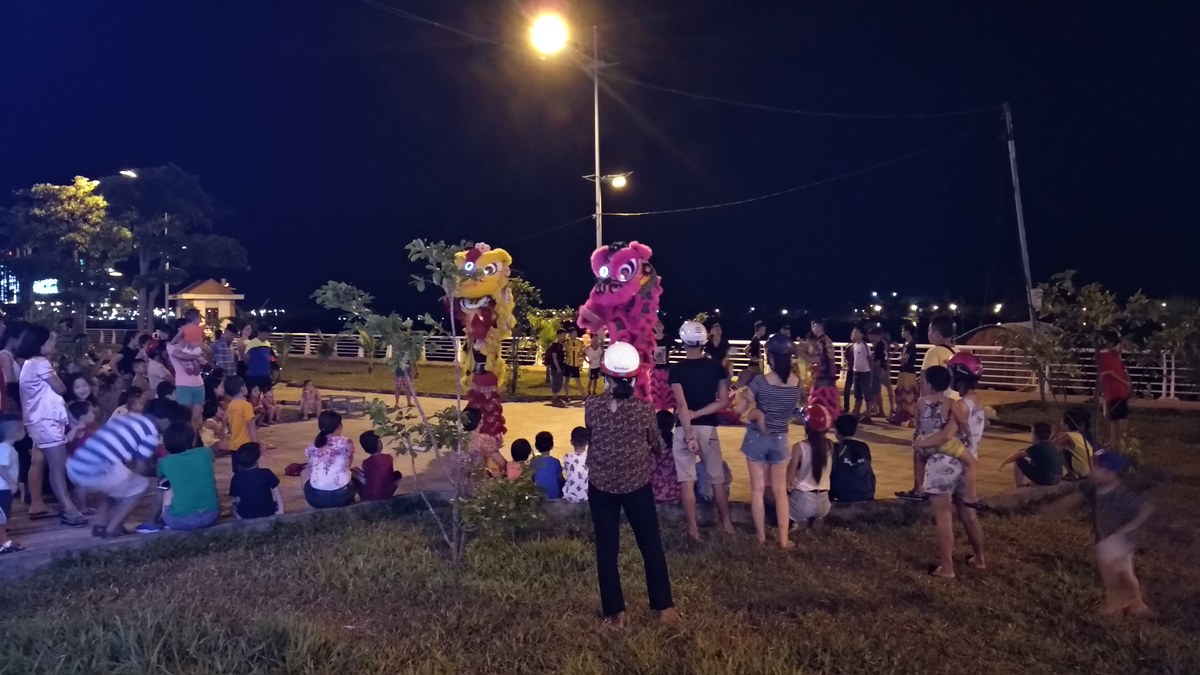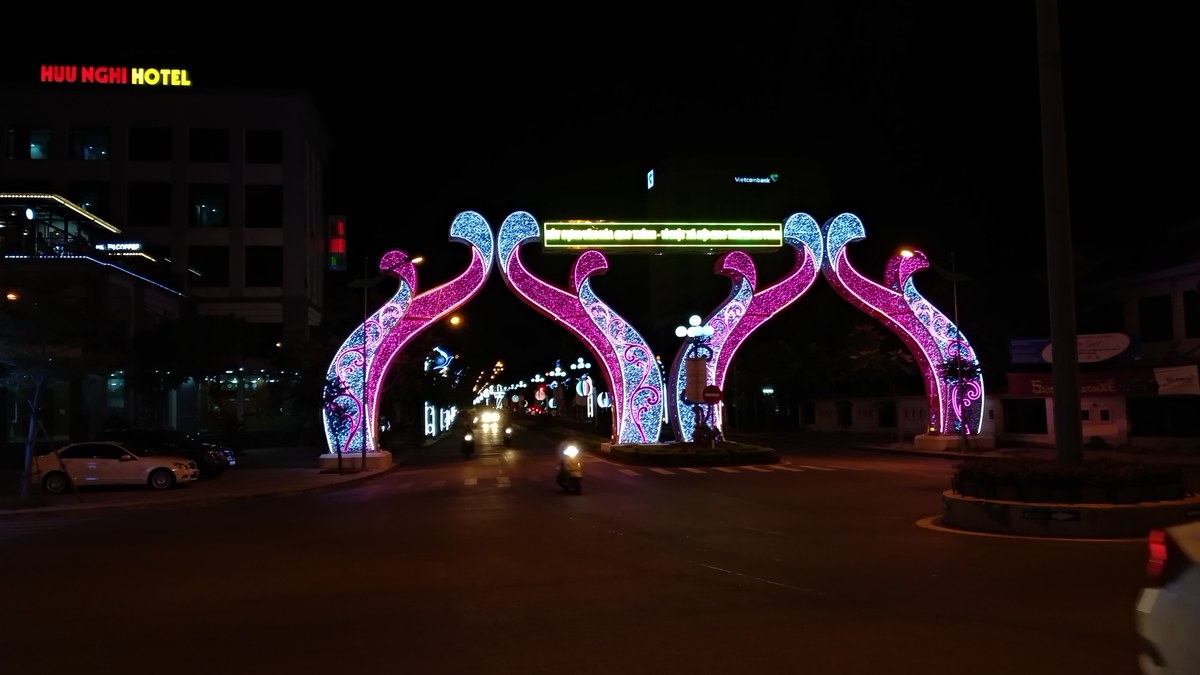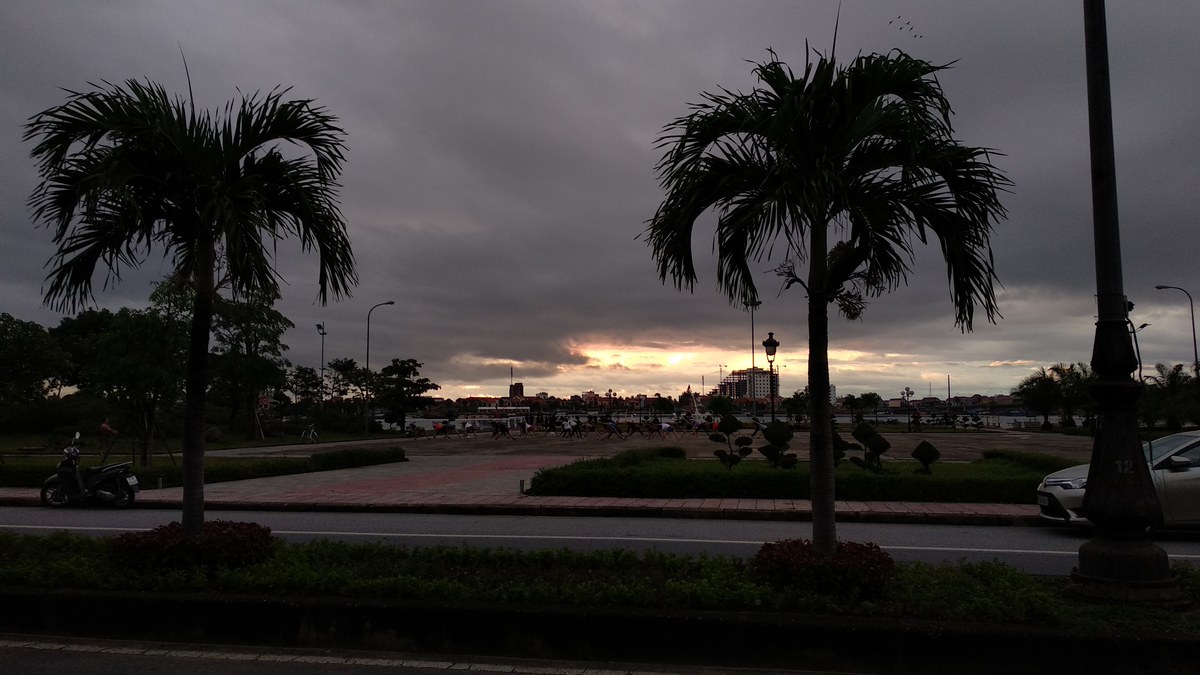 20000 km!