Getting well at Camping Tsolis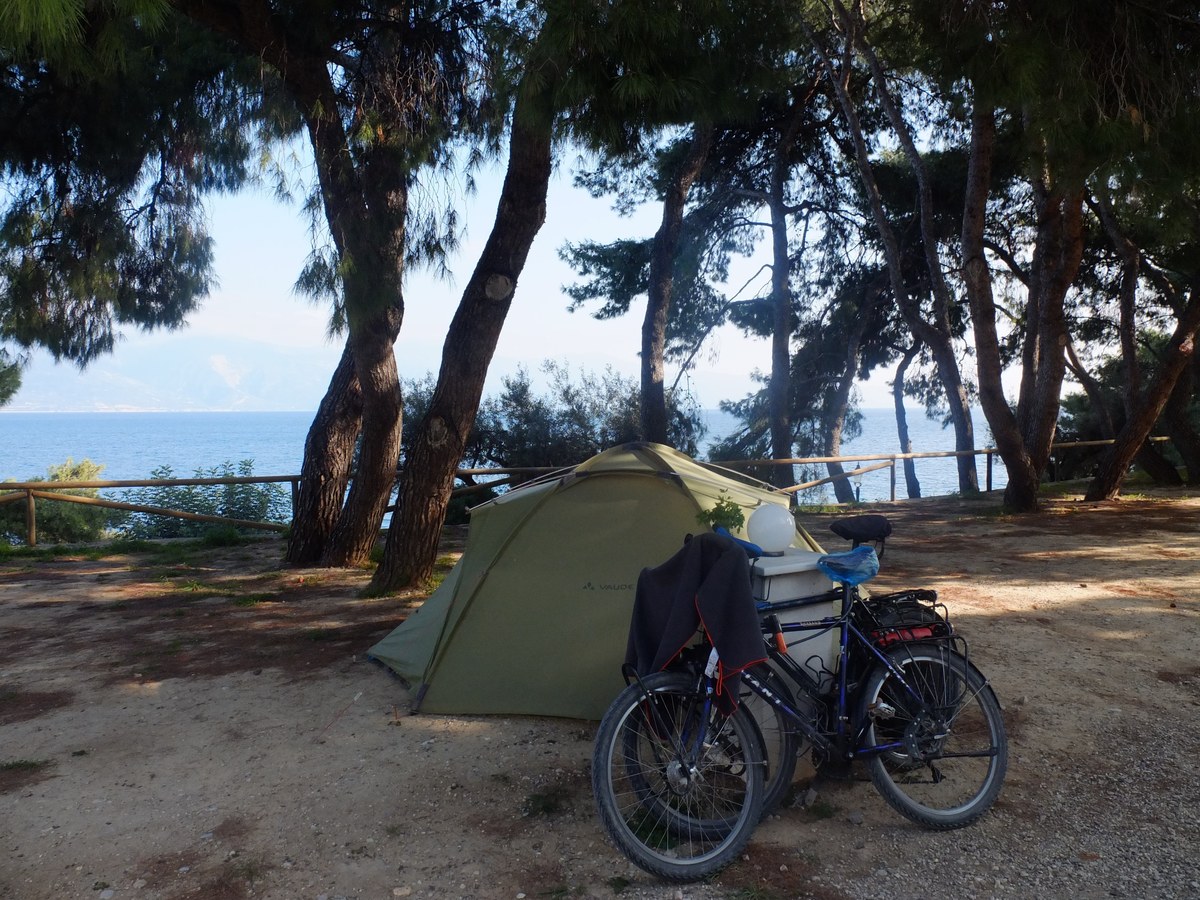 Unfortunately, Beate got very ill, but we were very lucky we stranded at Camping Tsolis. The lovely family who runs the campsite really helped us out getting on our feet again. They drove us to the doctor and to the pharmacy, brought us lots of fresh fruit and home cooked dinners and they even gave us an apartment room instead of staying in the tent! Thank you soo much, it was really a great help!!
After a few days of taking antibiotics and another week of relaxing, everything was alright again, and we could continue our trip.
Breakfast in front of the apartment: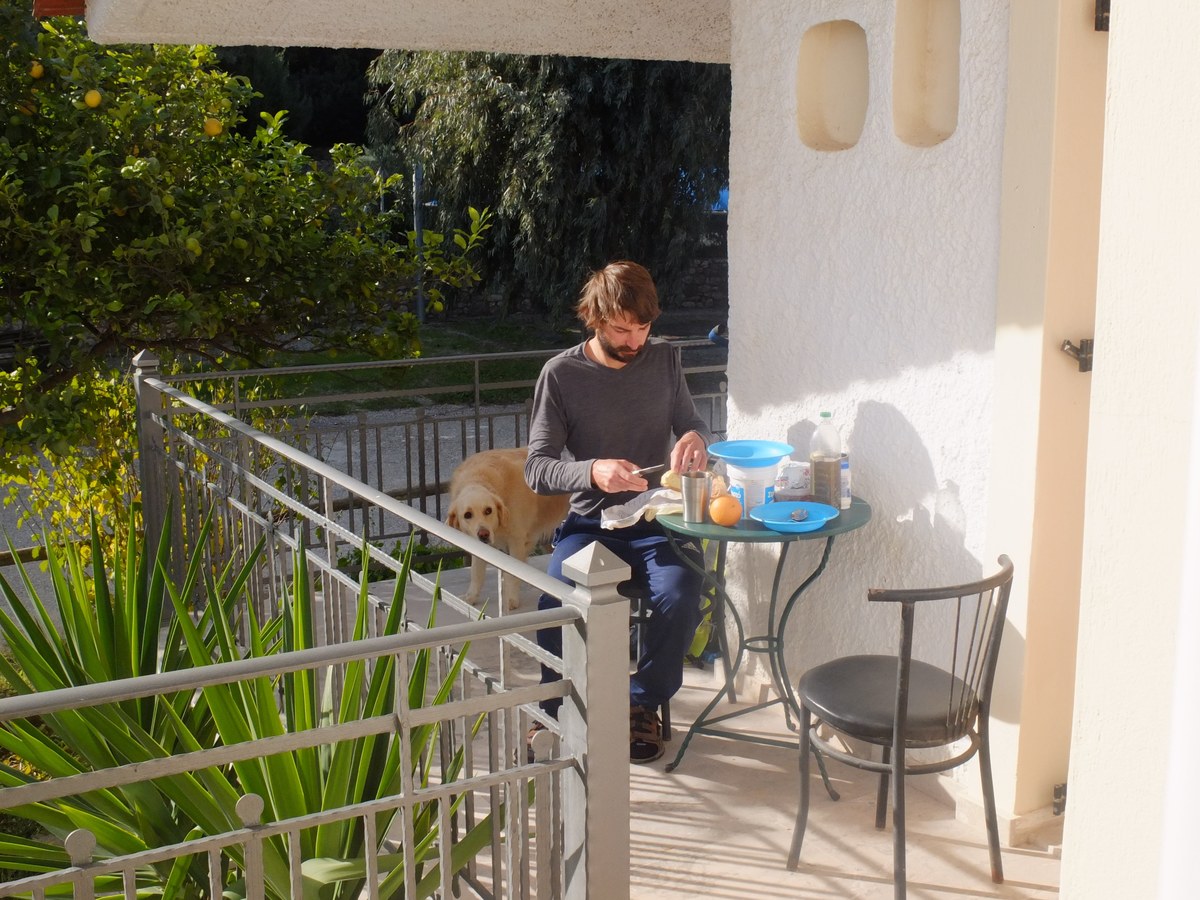 Delicious home made food: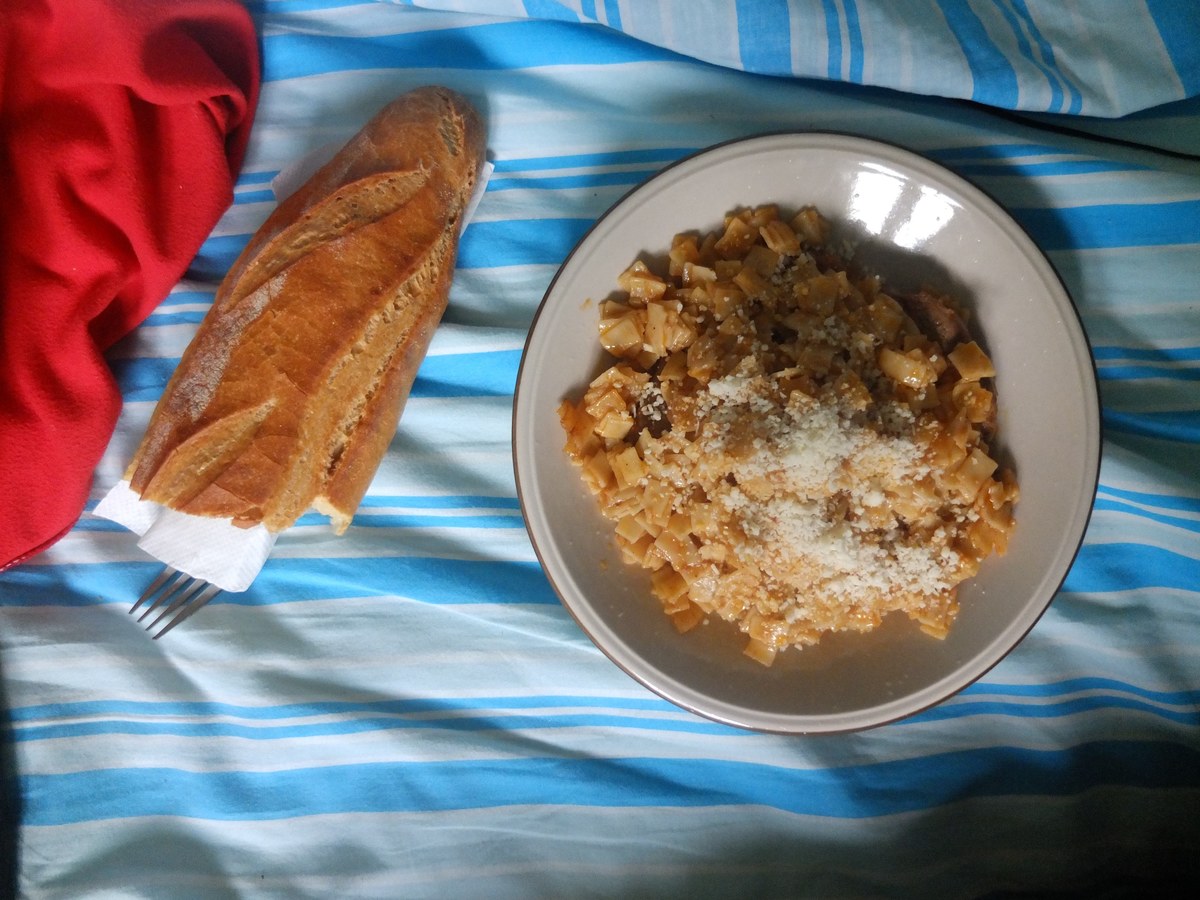 Goodbye picture with Konstantinos: